Home
›
Big Bend General Fishing & The Outdoors
4-12 CR, Late post
Landlocked_
Posts: 590
Officer
First of all I would like to ask for forgiveness for our lack of participation in the forum, between spring coming on so strong at work, my mother in and out of the hospital and just life in general, what spare time we do have (or steal) is spent fishing, and with what little we have been getting, when we do get out, we push it to the limits staying out till dusk. So by the time we get home, get fish and gear cleaned. It's rack time for me.
Add to that my frustrations with getting photos uploaded to photobucket from my phone.
Sunday the 12th was supposed to be a birthday gift trip for one of Colleens family members, so I "moved mountains" in order to take a Sunday off only to get stood up. However with having made all the arrangements to get the day off, we weren't going to let it go to waste, so she and I decided we were going to take full advantage of the day with just the two of us (rare occasion) We would ultimately decide to take Dozer with us this trip after 3 months research to find a life preserver that would fit him.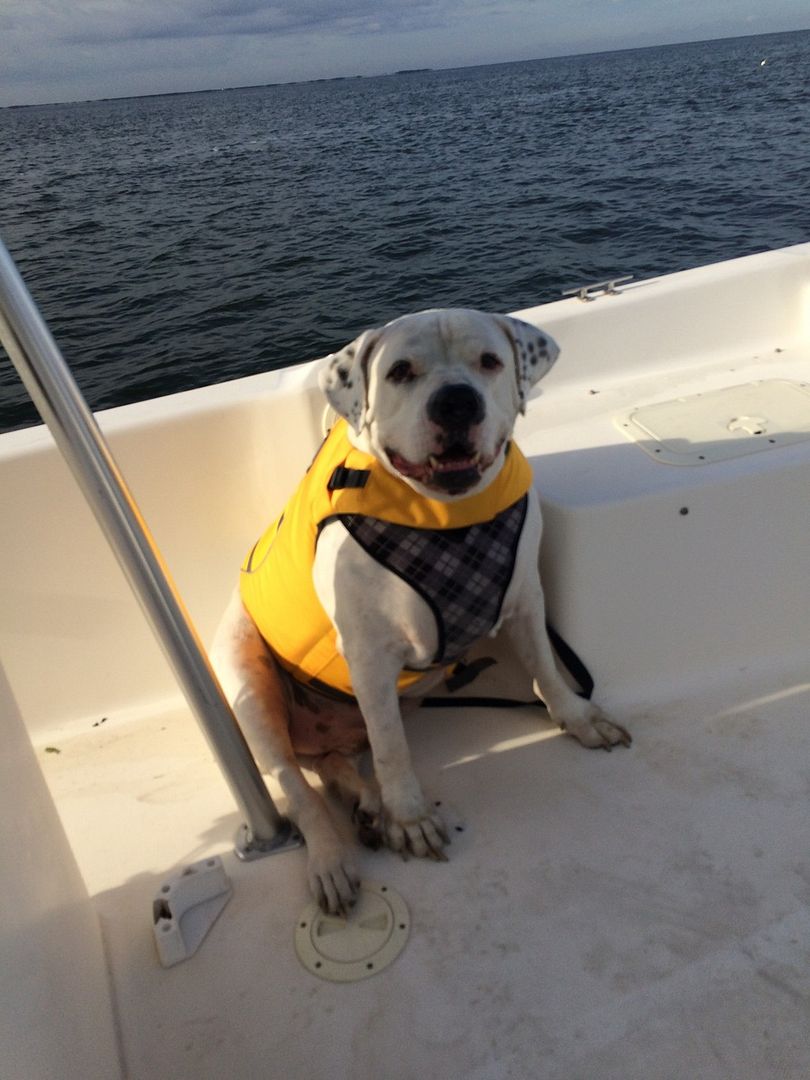 The day would be quite windy and rather rough but we would take the beating and attempt to look for some tripletail, after about 45 minutes with only one small one spotted we decided to tuck in on the north side of the spoil area to see if we could pick up anything there. Colleen would manage one mid slot trout there and that would be all.
With the wind only getting stiffer we decided to go up inside the discharge canal area to see if we could find anything there.This would only produce a couple jack, but nothing for the dinner table. At this point we were both thinking that it was probably best that our intended guests had stood us up as it was looking bleak on the action side, and less than desirable seas.
Carrying on with just enjoying our time together on the water, we headed south in the pounding 2 footers with the boat taking them like a champ, still to rough to really enjoy ourselves we went up in the salt river to finish the day poking around and get out of the wind. Certainly not the best conditions for Dozers first trip, he spent most of the day hunkered down on the deck.
This is where Colleen commences to start putting fish in the box and showing me up big time. I love it when this happens, she first pulled in a nice mid slot Red
She follows up with a few snapper, so by now we are feeling pretty good with some fish for the table. But she wasn't done yet, next would be a nice upper slot tourney specimen.
While she was liberating Dozer from his life preserver(he really don't like it, 3 months and $100 later), I snuck one in to wash the skunk off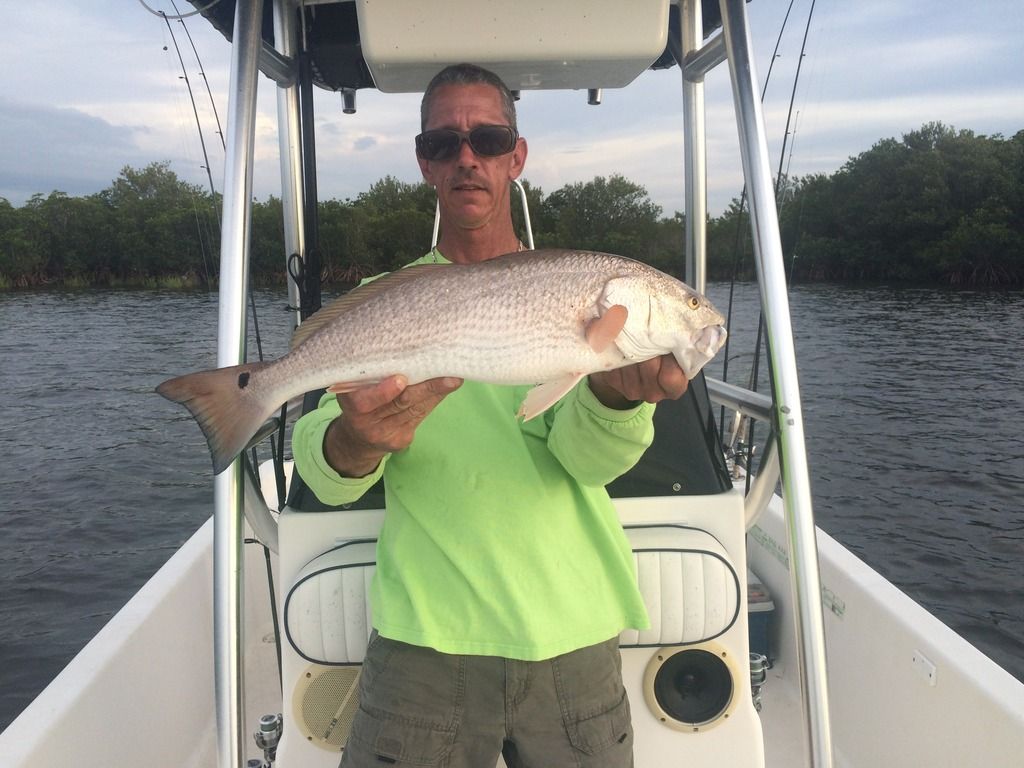 Decent day on the water with my beautiful wife, and our overslot Bulldog Dozer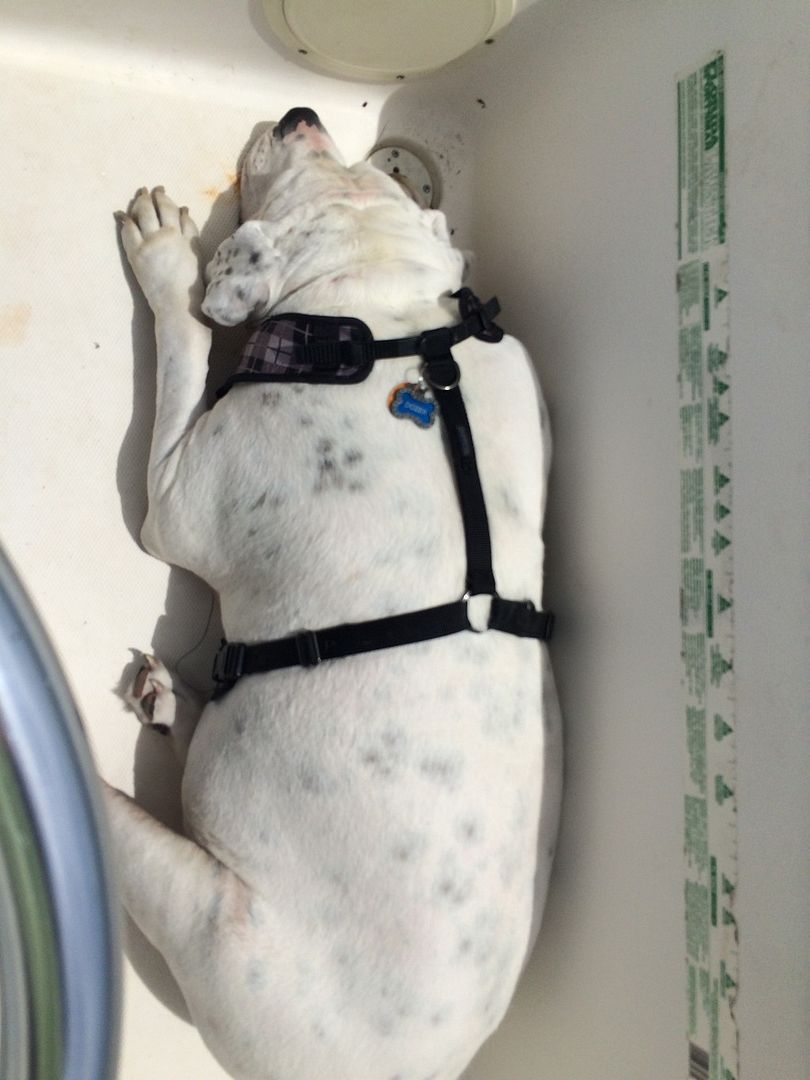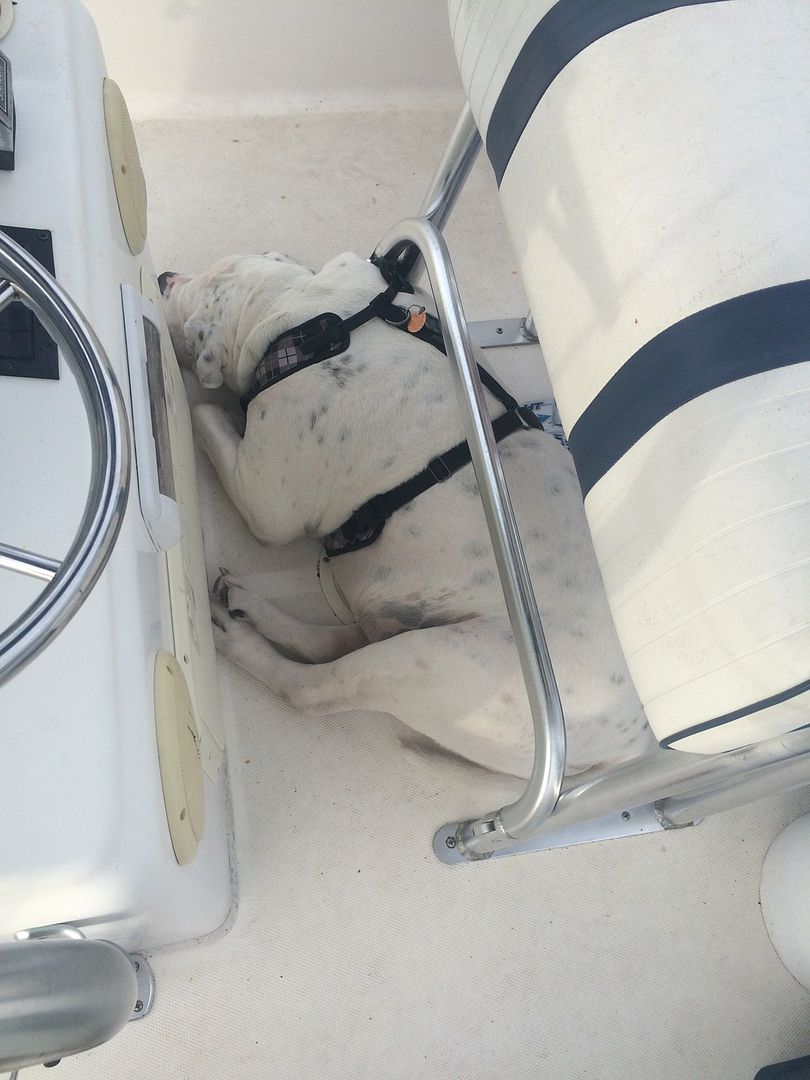 All fish came on live shrimp, water temps ranged from 75-77, sure would liked to have gotten a Tripletail or two like we had on the previous trip, but the conditions just wouldn't allow it.