Home
›
General Freshwater Fishing
Son's initiation on trout fishing
BallaCoiPersici
NW Italy (Laveno Mombello)
Posts: 5,511
Admiral
At 9 yo he can start.
The only problem were the fishing boots (no little numbers in the cheap tackle) but we used the wife's boots with three pair of sockets :grin.
Very easy river (not a hotspot but very good for practice) and he had his initiation.
He wears his mom's boots with a certain style :grin.
Also the fishing style isn't bad.
[video]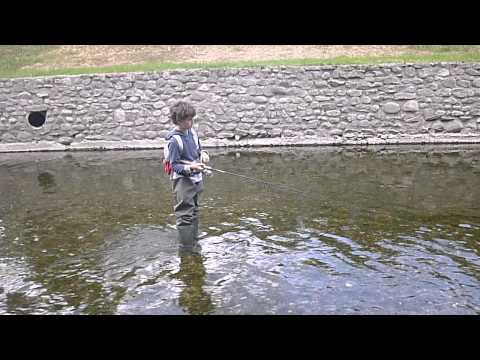 (I don't know why I can't embed the video :shrug)
And his first wild trout, not a big fish but the first is still the first :applause.
The only problem is that from now for me escaping in river to find my peace won't be easy :grin.
Massimo (former Ballak) - Please, be patient for my English
My YouTube Channel
I'm typing keeping close my "pasta hole"!
Choose common sense, boycott political correctness.

We have to survive the most horrific pandemic we ever had. The Coward-20 virus.