Home
›
General Freshwater Fishing
Son's initiation on trout fishing
BallaCoiPersici
Posts: 8,384
Admiral
At 9 yo he can start.
The only problem were the fishing boots (no little numbers in the cheap tackle) but we used the wife's boots with three pair of sockets :grin.
Very easy river (not a hotspot but very good for practice) and he had his initiation.
He wears his mom's boots with a certain style :grin.
Also the fishing style isn't bad.
[video]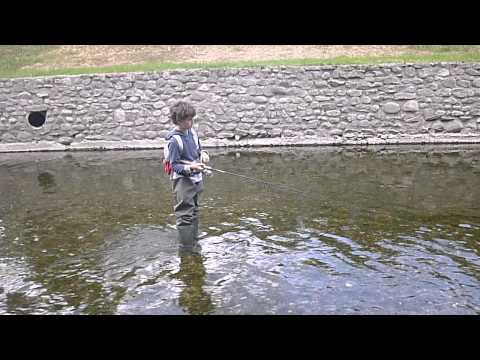 https://youtu.be/DzStZ4SC6aA[/video]
(I don't know why I can't embed the video :shrug)
And his first wild trout, not a big fish but the first is still the first :applause.
The only problem is that from now for me escaping in river to find my peace won't be easy :grin.
Massimo (former Ballak) - Please, be patient for my English
********************************************************************************************************************************
I'm typing keeping close my "pasta hole"!
Political correctness is a mental disease that can put you in slavery. The only cure is to turn on the brain.
Not my blame if you do something that matches what I don't like.
Vulgus vult decipi, ergo decipiatur