Home
›
Southeast General Fishing & The Outdoors
FPI Night...Snappa! 9/28/11
fishslayer12
Posts: 334
Officer
Headed out around 630 pm Wednesday night into some "bumpy" seas... a nice dark night
Out to ~80' and started into the action almost immediately! Small super sharp mustad 3/0 on 40lb fluoro (water was real clear)
Did this for an hr or so before the dang sharks moved in...once they came, the snaps turned off, and we decided to move..
went in shallower for couple hrs, only one more decent mango, and few keeper sea bass
Caught one nice 5 lb true red that had to go back...come on NOAA!
Tight lines!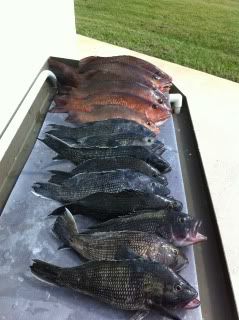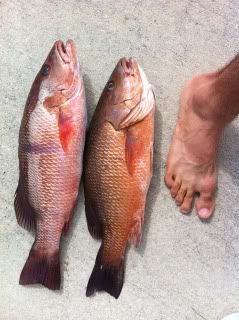 If the fish aren't bitin', I jump in and shoot them....
www.UrgentCareChiropractic.com
The Treasure Coast's Hometown Chiropractors ! Dr. Schoch, and Urgent Care Chiropractic....We've got your back 772-343-8511 !