Home
›
Egret Boats
Trolling motor tips
mbowers
Posts: 496
Deckhand
Since I can't fish because my boat is awaiting repair, I thought I would share a couple of tips on best use of the trolling motor. I think I'm correct on these tips but if not, flaming away on my tips and any additional ones are appreciated.
1) Trim the main motor up most of the way to reduce drag but leave enough skeg / prop in the water that you still get some straight line tracking benefit.
2) Put the motor in forward gear just like when trailering (this is according to my Merc manual, can't say for other mfgs). This prevents the prop from spinning in neutral which will cause additional drag compared to a stopped prop. The other benefit of doing this is if you have line dragging (like a fly line) the prop isn't spinning so it can't wrap the line around the prop shaft and make a real mess!
3) MinnKota Ipilot remote can either make a lot of beeps (Mode 2) or not (Mode 1). I prefer no beeps. To change audio mode hold down + and - buttons for three seconds until the remote beeps. PDF manual here for details:
http://www.trollingmotors.net/docs/Minn-Kota/Accessories/iPilot-Manual.pdf
4) I find the red and green lights on the MinnKota base that indicate operation to be blindingly bright at night when trying to sneak up on bridge snook and tarpon for close range Bob LeMay style sightfishing. I put a couple of pieces of white electrical tape over the lights so they still glow but aren't blinding. Maybe there's a way to dim them other than my crude method?
5) Keep your trolling motor prop clean of debris like fishing line. MinnKota sells a special inexpensive multi-tool just for field work on your TM. The engineer in me couldn't say no.
6) Keep your plug properly coated in dielectric grease.
7) Properly caulk the female side of the plug to the boat.
Here's a picture of my trolling motor after 2.5 years of being exposed to the most abusive, neglectful boater in the world: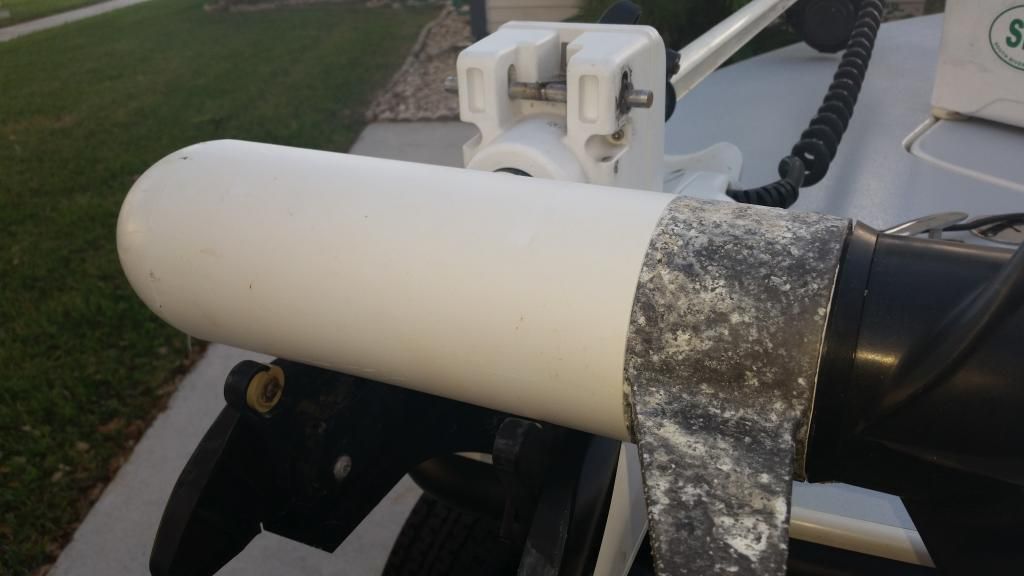 The lower unit has lost all the paint on the back section but I believe that is due to a badly prepared paint surface at the MinnKota factory. ALL the paint peeled off in one big piece. I didn't spend an Egret appropriate amount of time washing the front of the unit and none on the back, I just don't wash either of them. Something is either made for saltwater or it's not. In this case I think MinnKota needs to look at how it does coatings on the back sections and celebrate how well it does front sections.
Here's a shot of my trolling motor plug: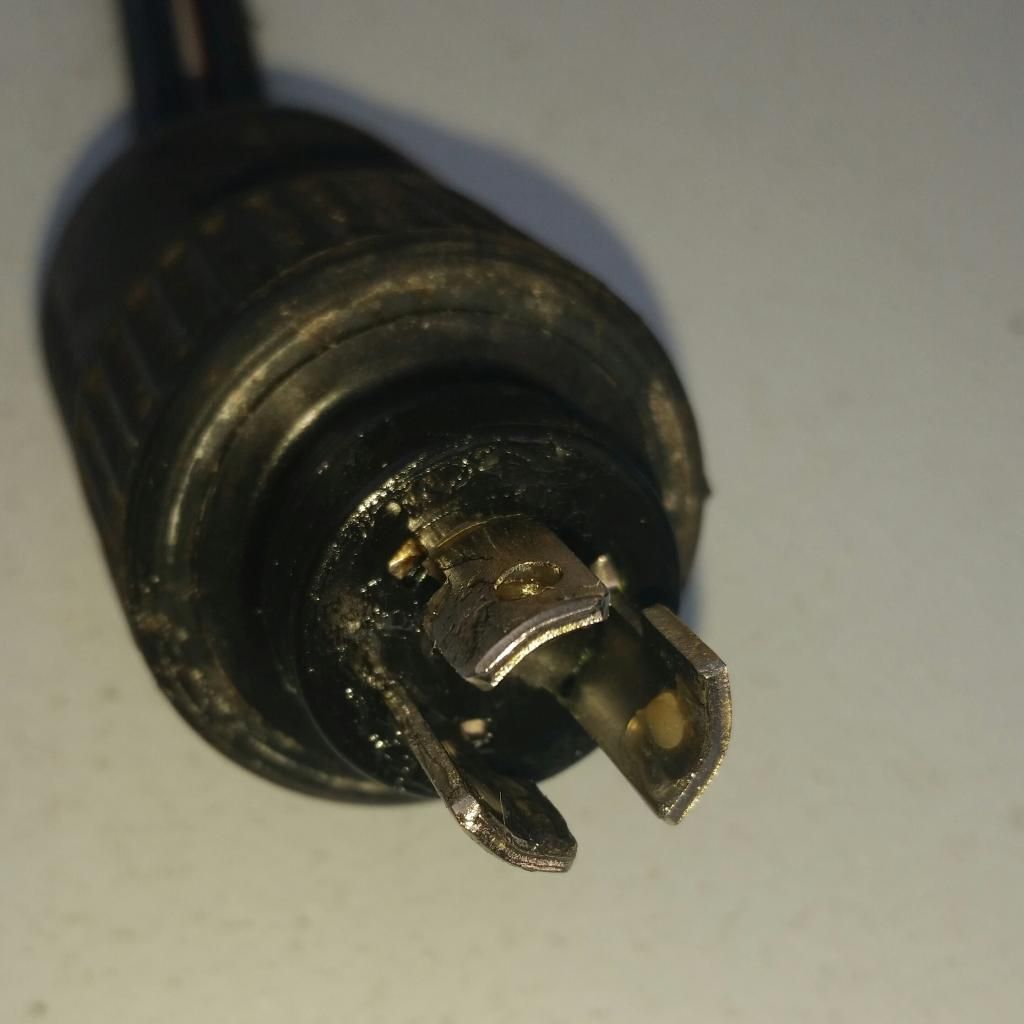 When I had my boat at Master Repair to install the sharkeyes, Mike insisted on checking out the trolling motor and preventatively changing the seals (good mechanical maintenance). I had no troubles but I'm always in favor of preventative maintenance. Mike told me he had never seen a trolling motor plug in such good condition after 2 years of frequent boating as he knows I do. Guess who noticed the boat builder hadn't caulked the female side of the trolling motor plug on delivery, didn't even point it out to the builder and just got out his own tube of black caulk when he got the boat home and sealed it up: the most abusive, neglectful boater in the world.
Same guy also applied some dielectric grease to the plug. Other than that the plug has never been maintained.
Hey Flatsboy, can you please post your tips on the Motorguide Xi5? I am seriously interested in it, IF I can ever kill this MinnKota. Did you get the custom Yellowfin style bow mounted GPS on a pogo stick like these guys?