Home
›
Egret Boats
Better rod holders for me
mbowers
Posts: 496
Deckhand
Here's what a $800 fly rod grip looks like in one of the factory rod holders after a couple of uses: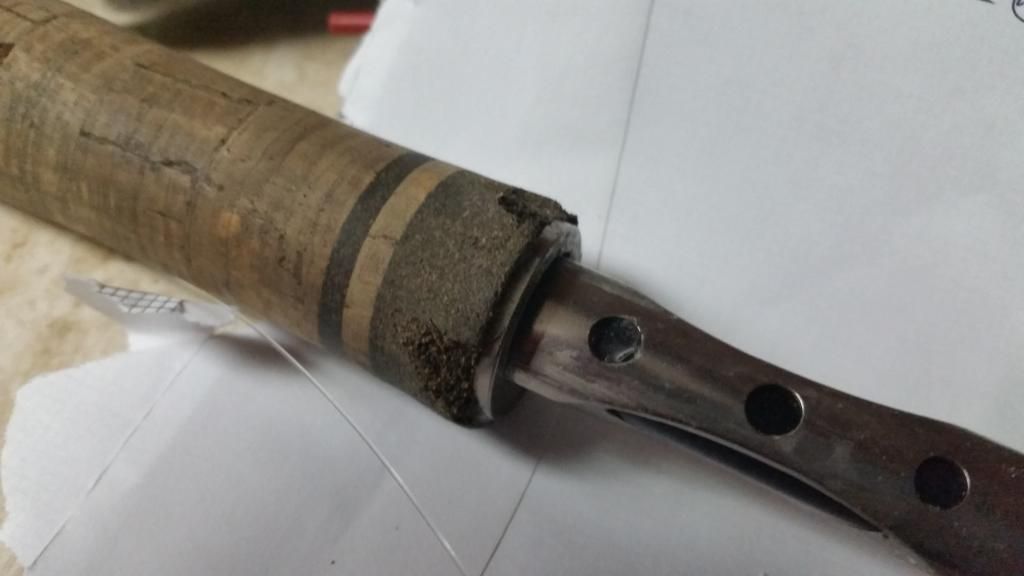 I really wanted standard plastic rod holders that don't tear up expensive fly rods but factory said it couldn't be done. I thought about installing the compact triple here:
http://www.boatoutfitters.com/Misc-Products/Teak-Isle-3-Rod-Compact-Fishing-Rod-Holder-Rack-Black-13770-28236-298.html
but figured I could actually fit 4 in if I did it myself. More work than I thought it would be and would go with the triple if I do it again but at least I can get a lot of rods on the console: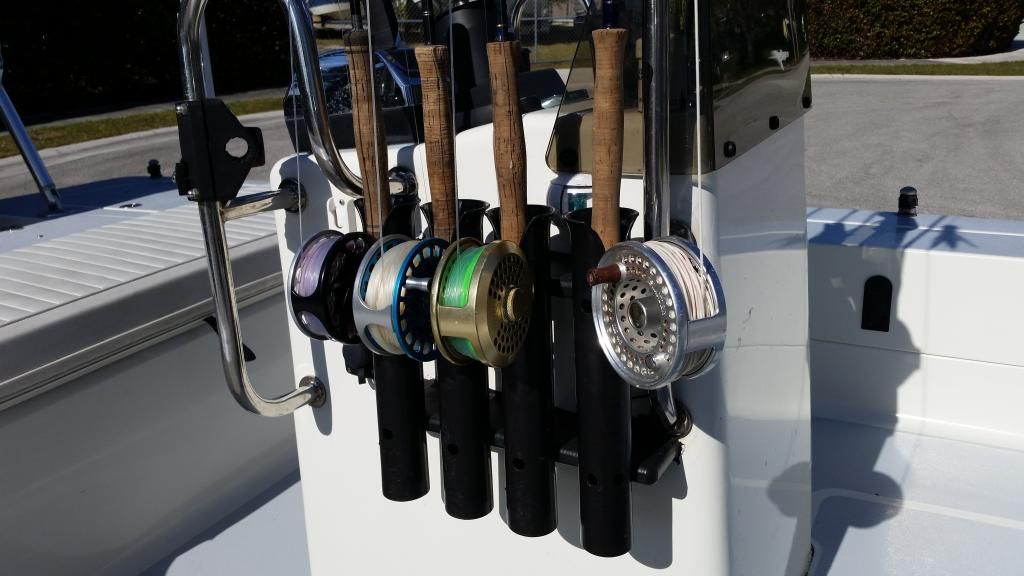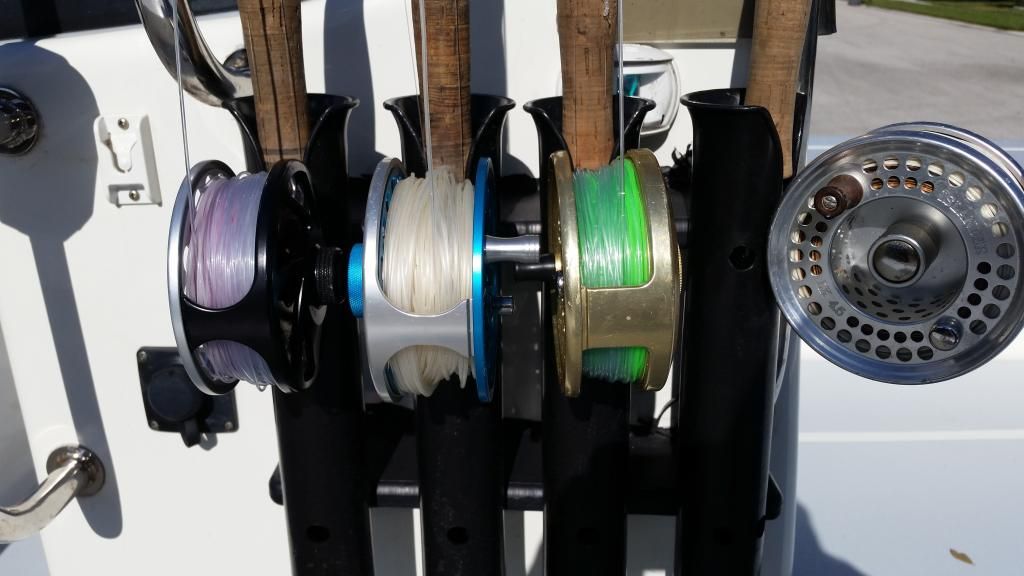 Does my fly tackle look a little better than my sabiki rig to you Koolaid-enema loving boat washers?
Oh and those rod holders are going to look just as good in 5 years when the powder coated ones turn into corrosion balls like Monoman's. In fact the same plastic rod holders from my old Florida built boat are still looking good after 15 years.