Home
›
Egret Boats
Gel coat repair experience
mbowers
Posts: 496
Deckhand
In case anyone else in South FL has the misfortune to have voids in the gel coat as I did, I'd strongly recommend not allowing Shallow Water Customs to touch your boat. Egret did arrange to have Pete pick up the boat and it was a real pleasure to work with him. It was nice to feel like a valued customer for a change and that was top notch customer service from Egret. Too bad here's some photos of the repair work which is bottom notch quality. Pete: did you get your glasses checked for the next repair quality check?
I let Frank know I wasn't happy with the repair last week but have heard nothing from him about making a good repair so it's probably off to Master Repair soon to get some good work done on the boat at my expense as usual. They were laughing themselves silly when I showed them the quality of the gelcoat work when they replaced my LED sharkeye.
Overspray on the latch, livewell light and hatch compartment liners.
You can also see the hatch isn't adjusted properly and the latch is gouging into the gel coat. I do NOT know where that curly hair came from! I think Flatsboy might have driven up to have a tryst with my now clean boat and make it feel loved!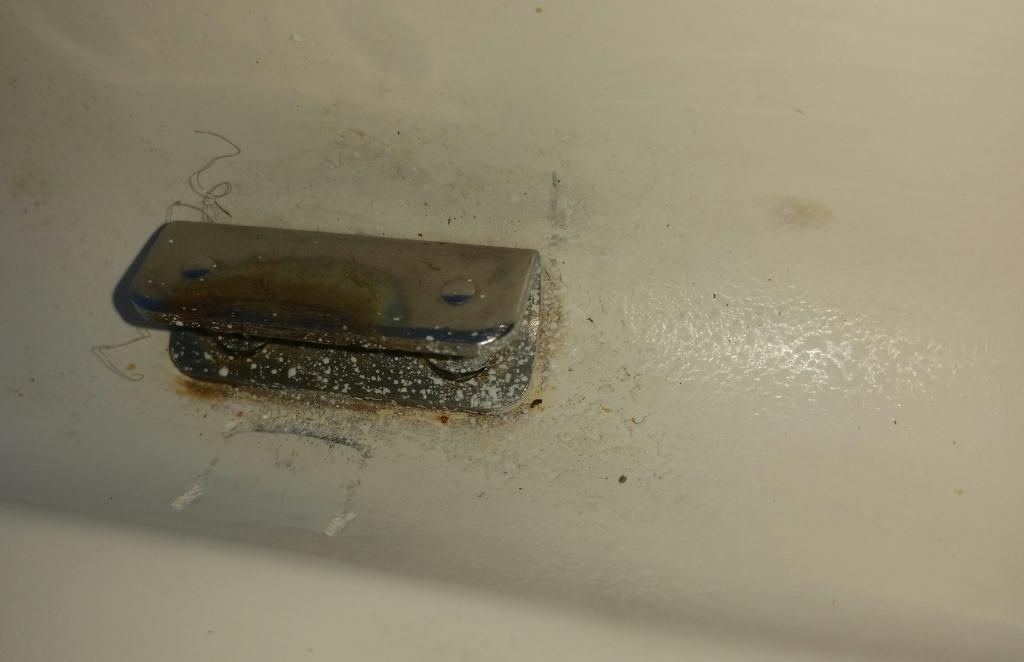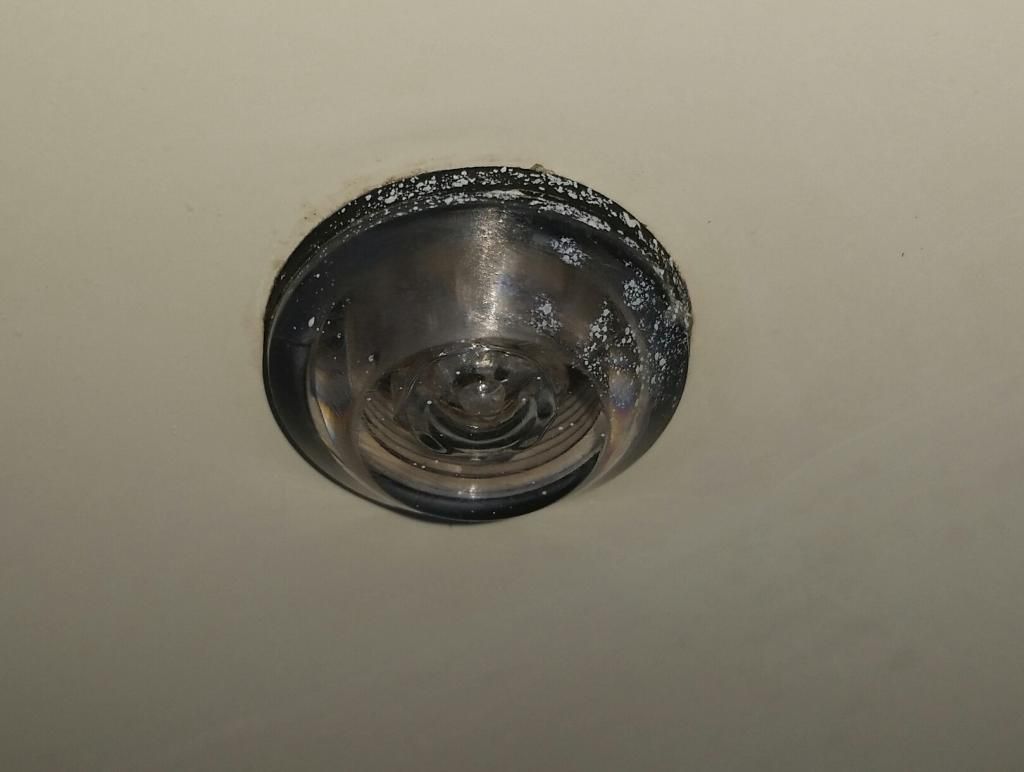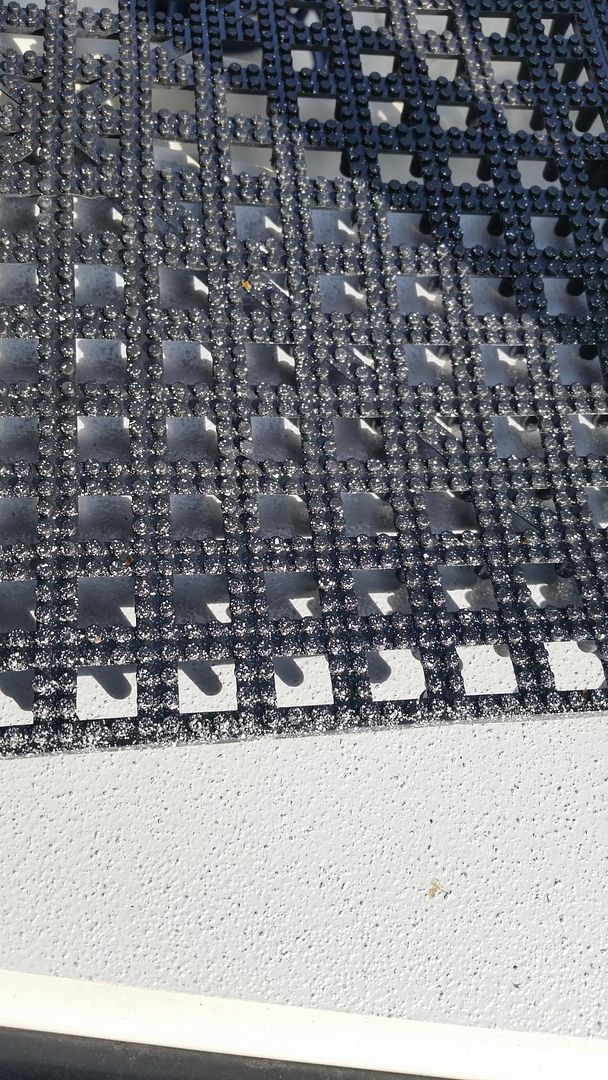 Here's the "finish" polish job which looks like 60 grit paper
Here's a big lip of gelcoat that's going to stop the gasket from sitting down properly