Home
›
Boating
The Harvester Project - 31' Mega Panga
Video Link: [video]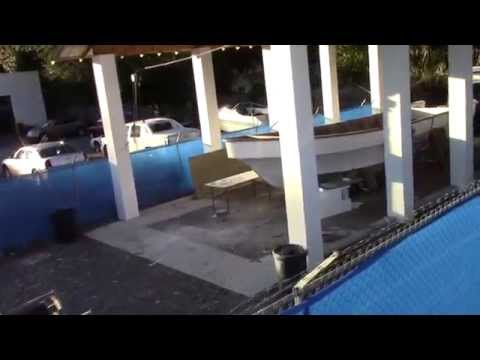 After the empowering experience of The Discoverer Project, the FishingNosara Build Team has set on yet another course to redefine Costa Rica sportfishing.
The genesis of The Harvester Project was in the success of our 26-foot Super Panga
Explorer
.
The combination of a big-bow panga hull with a single Yamaha motor has proven unbeatable for fishing in our stretch of ocean.
As her legend grew, we began to wonder what the
Explorer
would be like if it was just as big as the
Wanderer
and
Discoverer
.
We searched far and wide for the best panga hull manufacturer in the Western Hemisphere and, after a few mis-steps and dead ends we found the clear choice:
Eduardono Boats
based in Columbia.
The
32-foot Corvina hull
is exactly what we are looking for: strong, light, and proven to last in rough conditions.
Like all panga hulls she is big-nosed, narrow in the waist, and flat on the bottom; these factors make it so that a single motor can get this boat up on plane and therefore saves a ton of fuel.
We placed our order with Eduardo a few months ago, and Craig got to work sketching out his dreams for the ultimate 'Mega Panga".
As the days crawled by we were left to salivate over this single picture:
Finally on November 3, 2014 she arrived to her new home in our Jacksonville, FL shops. Getting it out of the container was a little dicey:
Once settled we got her out of the box and hanging on chain hoists, we had to construct a cradle so the boat would sit level on the ground.
We won't be getting a trailer for this boat until later in the project, so it is critical that our saddle be at perfect level so that when we start laying out the floor and consoles things don't get off-square.
It took most of a day, but the
Harvester
is settled, level, and ready for us to sink our teeth into this meaty project.
The Harvester Project
is officially underway and we are stoked to bring you regular updates live-as-it-happens on the Florida Sportsman Boat Build Forum.