Home
›
Southwest General Fishing & The Outdoors
Last tarpon of October - Kayak trip 10.30.14
Captain Ross
Posts: 289
Officer
Not sure what this weekend's cold front is going to do to the tarpon fishing, but I'm sure there is a good chance to sneak in a few more fish until the season is "officially" over, lol. Went out in the kayaks Thursday night trying to get Zack his first big tarpon while fishing in the Hobie Kayaks.
Went to a location I thought would be stacked up with fish, it kind of was, but the fishing was slow for us. Actually, it was zero. No bites for close to 2 hours of fishing. We could see tarpon rolling occasionally, but they didn't want to chew. I decided to wait out the tide change and hope for the best, still nothing materialized.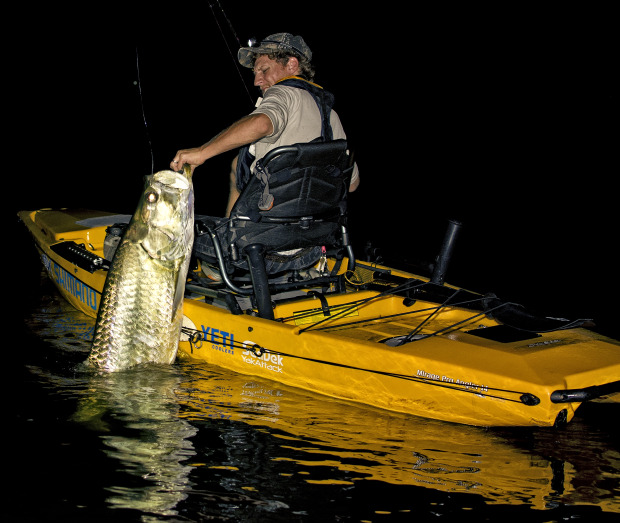 So, at about 1am I made a 15 mile hike to another location and splashed in. As we rolled up, fish were happy and popping on top. On Zack's first cast, he hooked and landed this respectable tarpon on a 7inch Bone Hogy Original. It was an awesome fish for him. Lots of aerial acrobatics and some good drag runs to get the blood pumping. He was able to land the fish after about 15 minutes and we grabbed a few photos. With a quick de-hooking and a splash to the face, that fish swam away strong.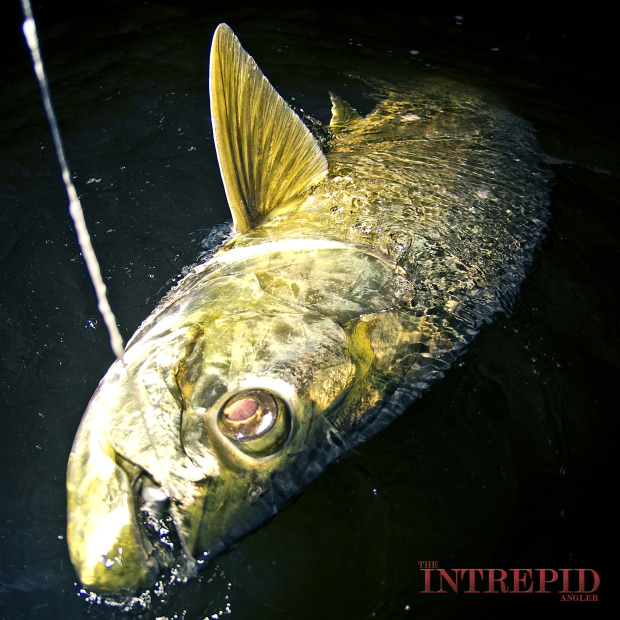 We ended up landing one other fish around 50lbs and missing a couple other bites. Around 3am we called it a night and success.
Hopefully there are a few more of these great trips left in November. We shall see....
Check out my latest blog post and reports
http://theintrepidangler.com/