Home
›
Big Bend General Fishing & The Outdoors
"On The Troll" Homosassa Grouper 2014

Ruff One
Captain
Homosassa
Posts: 1,962
Captain
We took a break from fishing and did a two week early bow season trip to Missouri. The whole time Mrs. Ruff kept hitting me with "we need to get back to Homosassa and fish". So, reluctantly I loaded up the car and headed home, but I also had that "fishing fever".
Well, we looked at the wind map, and we picked Wednesday and man was it a good choice.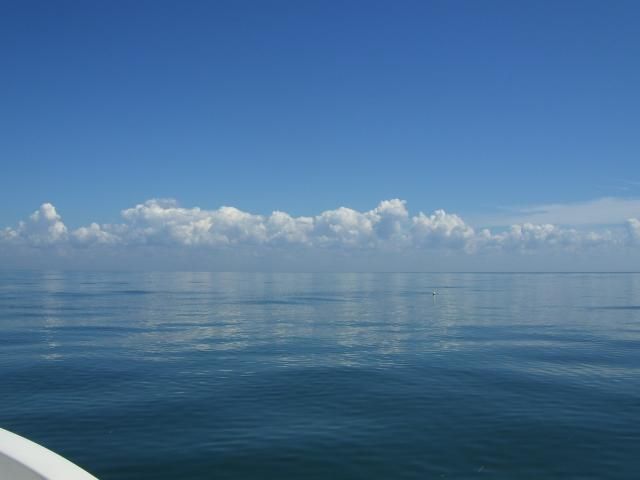 I let Gail pick all the spots today, and her first choice was to go after a cobia. She didn't waste any time and boated one right away. Little small, but she was happy that her fishing itch had been scratched!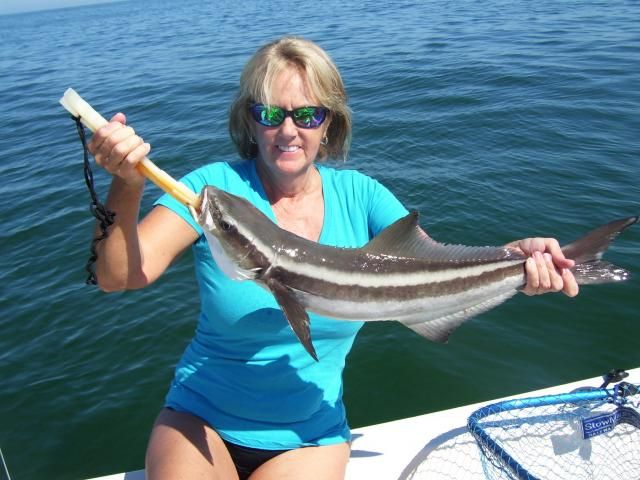 Fishing for cobia was a little slow, so Gail asked about going to the "troll". Well, you don't have to ask me twice about that. She wanted to hit some nasty bottom area in 15ft, so we were off. It seems like we pull a trophy gag out of this spot every time we visit it. Guess what? We didn't have the plug in the water 1 minute and Gail's rod is screaming!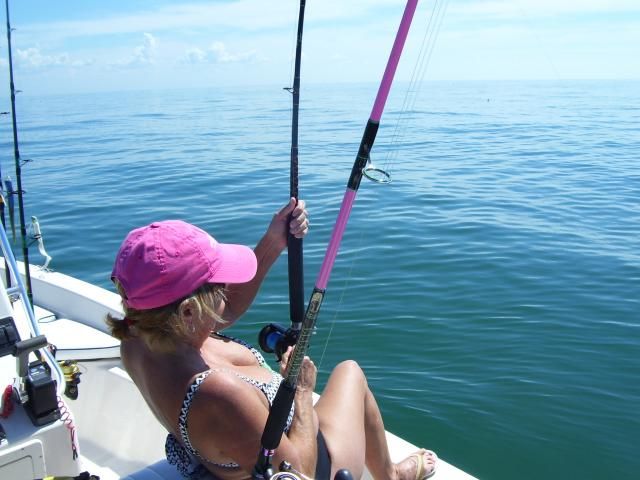 This gag gives her one heck of a fight, and being in so shallow a water, he rocks her up. I spin circles around him and he gives up and Gail boats a trophy shallow water gag!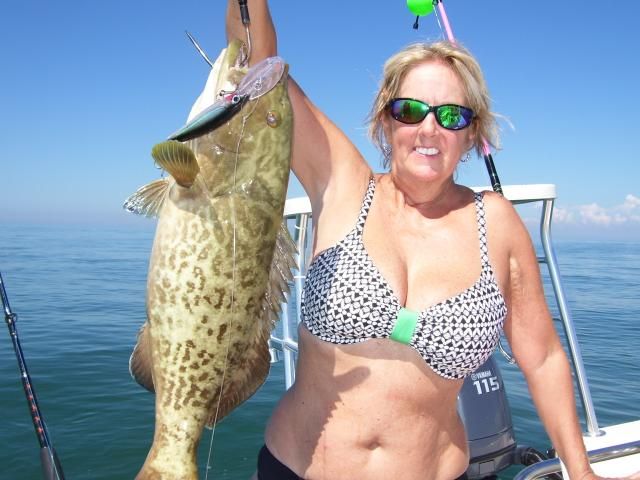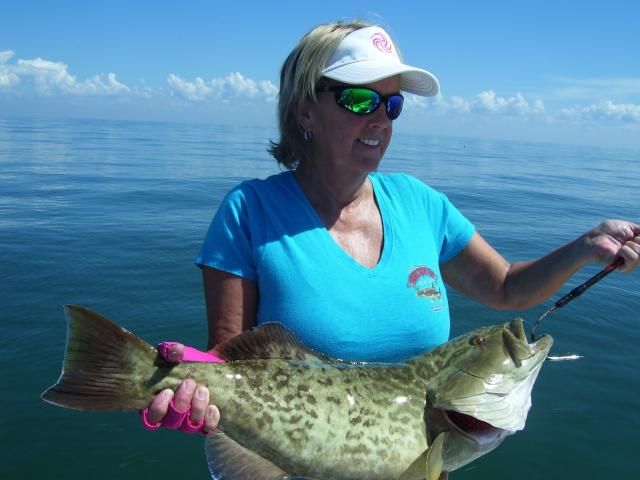 We get the plugs back out, and dang if she's hooked up to another big gag. But this time he rocks her up in some real nasty bottom and we lose the fish and one of my favorite plugs(Black and Silver rapala 30). Well, I look at Gail and she says let hit the 22 ft. area, so off we go. Get set up and Gail has the Rapala 30 on her rod with the mackerel color.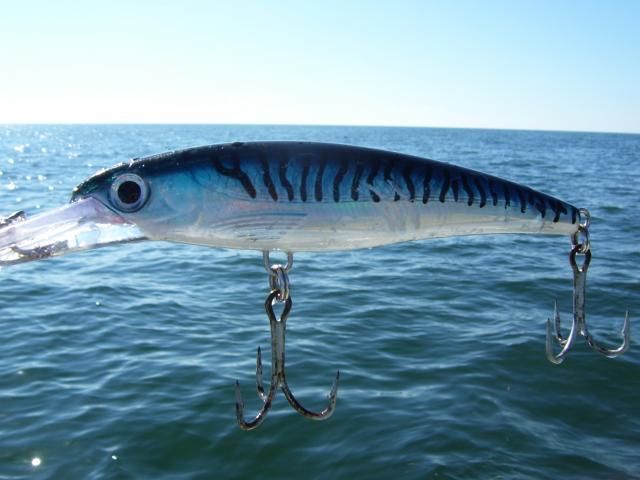 Started out slow, but at 3:30 it was like someone threw a switch. The rod on Gail's side kept going off. We boated our limit and had a ball playing catch and release.
Gail with her happy two!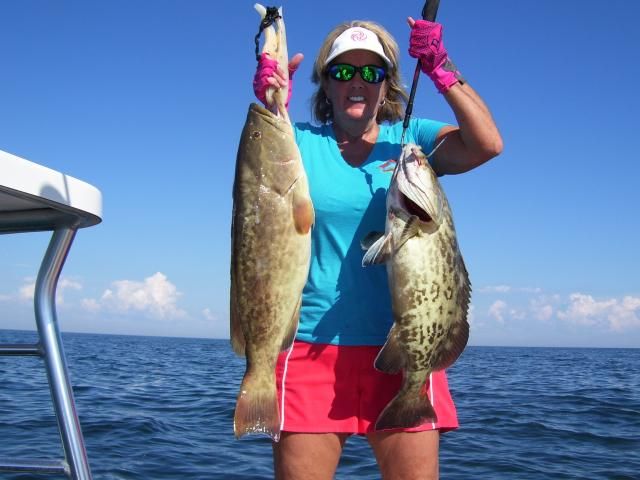 One surprise was we caught two reds on the troll.
Gail finally lets me hang out with her rod, and I get in on the action.
Nice day on the water and I am glad I let Gail talk me into this fishing trip.
Enjoy.
[SIGPIC][/SIGPIC]