Home
›
Southwest General Fishing & The Outdoors
Rewarded for braving the rain
kmagnuss
Posts: 3,149
Captain
Went out towards the end of the rain last night to Charlotte Harbor... got out around 7:30 and it was still raining... I wasn't sure how the fishing would be because of all the freshwater runoff. North Port had the flood gates open so there was going to be even more than just from the rain. Even the back roads I take were flooded for a couple miles on the way there.
Well I tried out my new terroreyz with circle hook and split shot idea... success.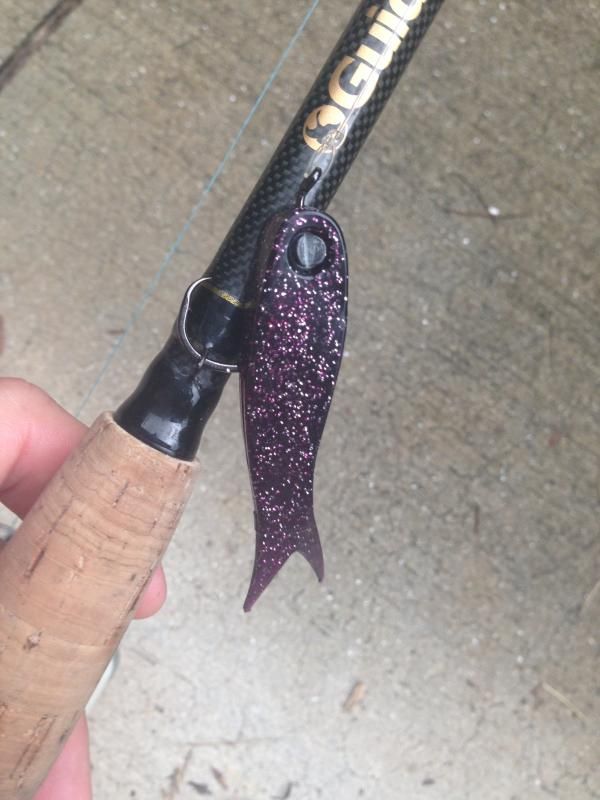 Caught a FAT 28" snook with the circle of terror (trademark) after just a few minutes. This was on the last of the outgoing tide. Caught something that looked like a cross between a sheepshead and a redfish (black and white striped drum)... can't remember what it's called.
Then the tide turned and I didn't catch anything else until it really started moving... then the tarpon came in town.
I ended up jumping two, getting one in the boat (it actually jumped into the boat), and lost something big. There were tarpon everywhere again but I couldn't get them to eat for the most part. The tarpon I did catch weren't on the circle of terror... I never actually got another hit on that lure the rest of the night.
Anyway... it was a much better night that a few days ago in terms of actually getting fish to hook up... but there wasn't nearly as much action. I'll keep tossing the circle of terror from time to time to see if it's actually effective for tarpon or not.
PS... I have a spool of Suffix 30 lb fluorocarbon (I THINK it's fluoro... it sure feels like mono) that I'll give to anybody who wants it. I've lost more big fish than I care to remember using that crap. I've never seen a leader break so easily... I just wish it wouldn't have taken me 6 or 7 good fish to realize it's junk.