Home
›
Big Bend General Fishing & The Outdoors
Sitting on the dock (CedarKeys) of the bay. 8/26
Moon Shadow
Posts: 864
Officer
The second lyric of Otis Redding.Song
I'm sitting on the dock of the bay
watching the tide roll away
ooo, I'm sitting on the dock of the bay
Wastin' time.
Here is where Otis and I disagree on time being wasted.. I didn't waste a minutes of my 2 1/2 hour visit to Cedar Keys pier on Tuesday.
Left later than I wanted to after pleasing my better half by going shopping with her and taking her out to eat. Didn't get to the pier until 5:30. It wasn't busy at all only 4 or 5 other were trying their luck and enjoying the cool breeze off the water. Fishing wasn't the best, catfish after catfish. Again no pictures of me holding a big fish, maybe the next time. Stranger things have happen.
There was a lot going on in the water, a dozen Dolphins were chasing fish around, the pelicans and gulls were diving for the fish chased by the Dolphins. Boat traffic to watch, and a beautiful sky to look at. Hoped for a beautiful sunset but it fizzed because of cloud cover.
Check out the photos and you can decide if I was wastin" my time by sitting on the dock of the bay.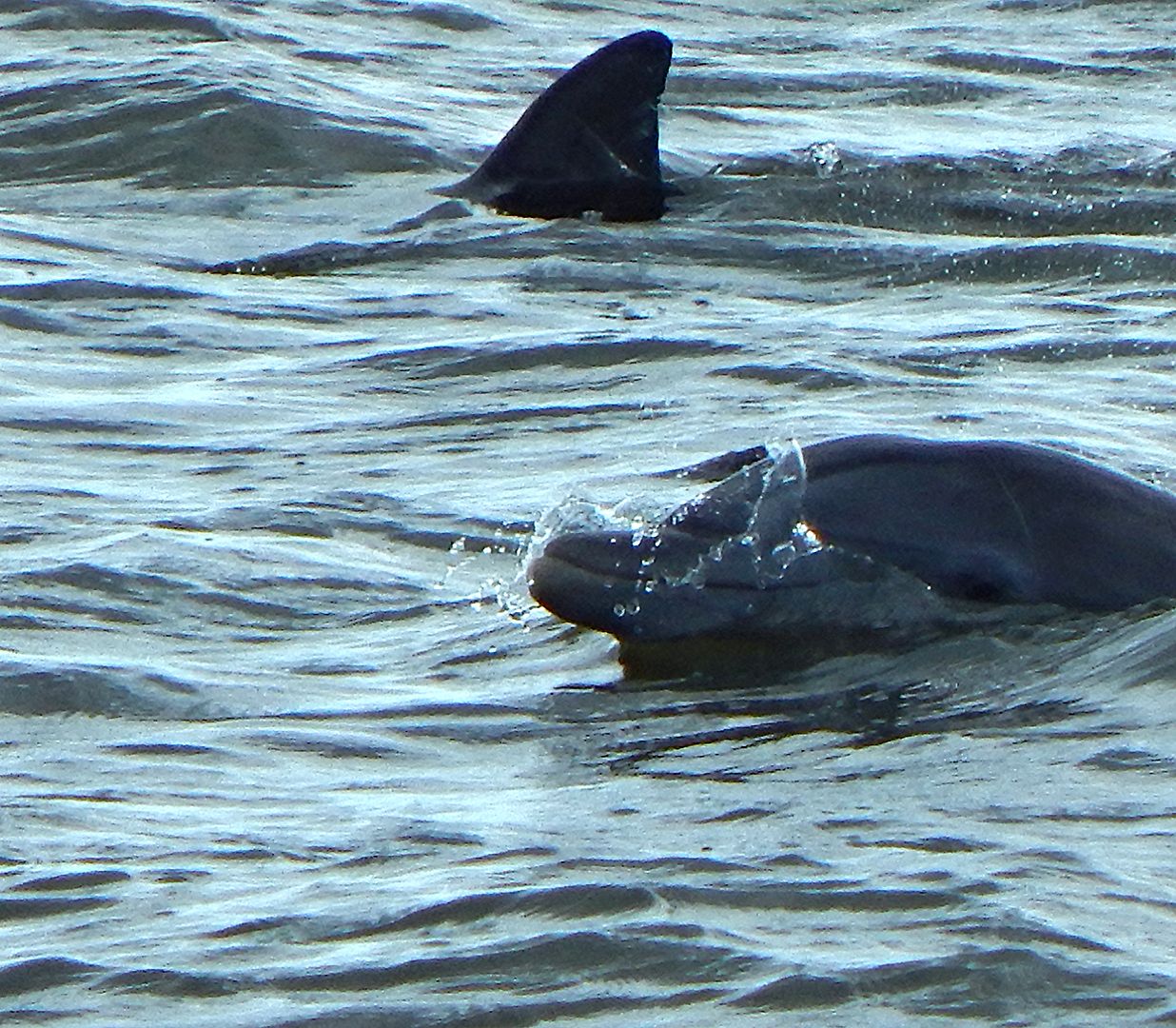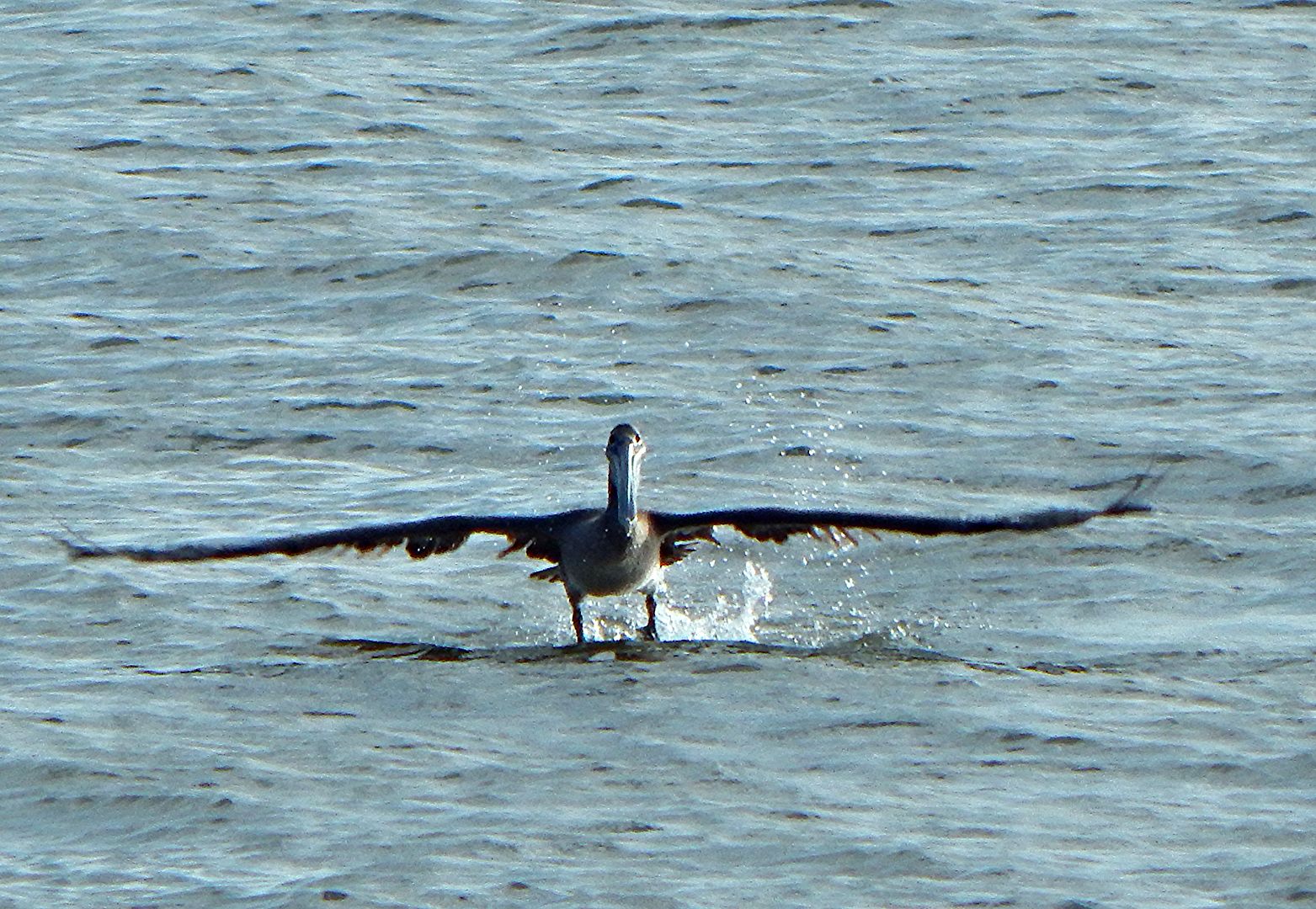 Here something you don't see everyday. A fisherman carrying his poles on a unicycle.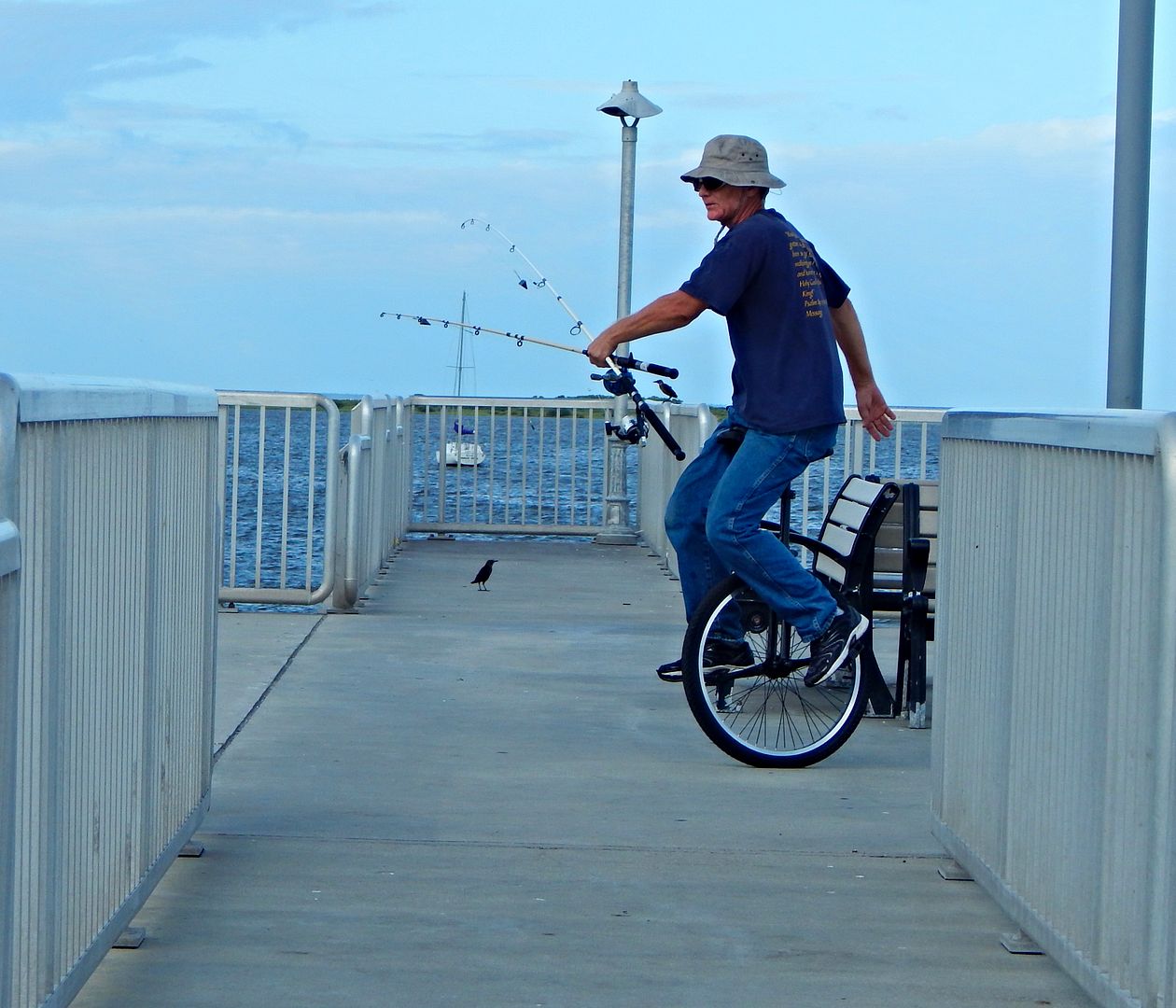 Coming in.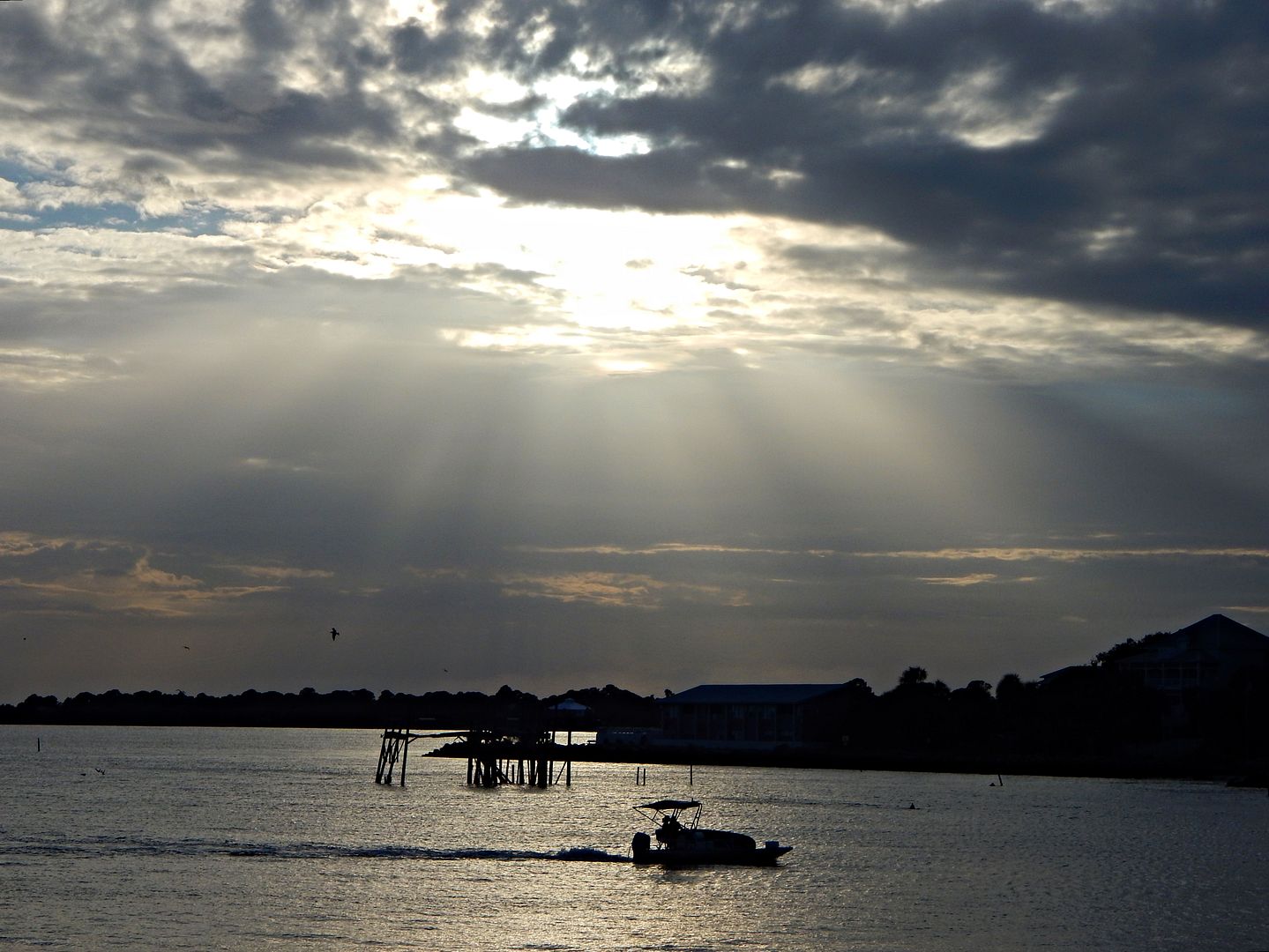 What a sky.