Home
›
West Central General Fishing & The Outdoors
Looking for Emergency Work Done on my Yamaha 200 HPDI!!! HELP
Gators2000
Posts: 34
Deckhand
I'm looking for some HELP. I was fishing this weekend offshore and right when I was making it back to the dock, my port motor began loosing RPM's and making a terrible rattling noise. Something is majorly wrong.

The timing is terrible as my family is leaving for a fishing and scalloping vacation next week. We look forward to this vacation all year as it is our summer vacation. So, I'm really stressing out to get this thing fixed.

I've got a great guy that usually does all the work on my boat, but he's totally booked right now with other customers and may not be able to get to my boat for some time. I live in New Port Richey and the boat is in Tarpon Springs. I have a trailer and can pull the boat to bring it somewhere if needed. Do any of you guys know anyone in this area that can work on this motor ASAP?

I'm really stressing and looking for some help. Thanks in advance for any assistance.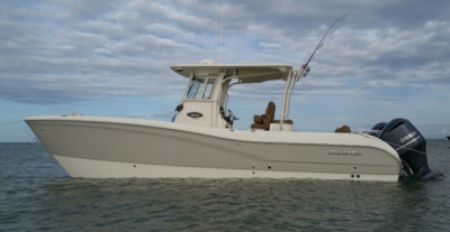 2015 World Cat 295 cc