Home
›
Southwest General Fishing & The Outdoors
July Fishing For Snook and Tarpon
Captain Ross
Posts: 289
Officer
Hope everyone is still catching plenty of fish as we move into the heat of summer. I've still been focusing my fishing effort after dark near coastal passes and bridges. The tarpon fishing has cooled off quite a bit, with few numbers of smaller fish being caught. Most tarpon have been in the 40lb - 80lb range and we've been averaging 2-5 tarpon in the air per night for our effort. While it's not the out of control excitement that late April, May and June offered, one can't simply give up on tarpon fishing when it gets a bit more difficult. The challenge is welcomed and all the more rewarding when it's accomplished.
Check out more of the report and photos on
The Intrepid Angler
Snook fishing has improved slightly, with most fish being very upper and over slot fish. I haven't tried fish live or dead bait for them yet this season. We are still having great success bouncing big Hogy soft baits near the bottom when the tide is moving pretty good. The number of fish per night is decent, usually averaging 4-6 good fish, sometimes more, sometimes less. What we are lacking in quantity, makes up with quality.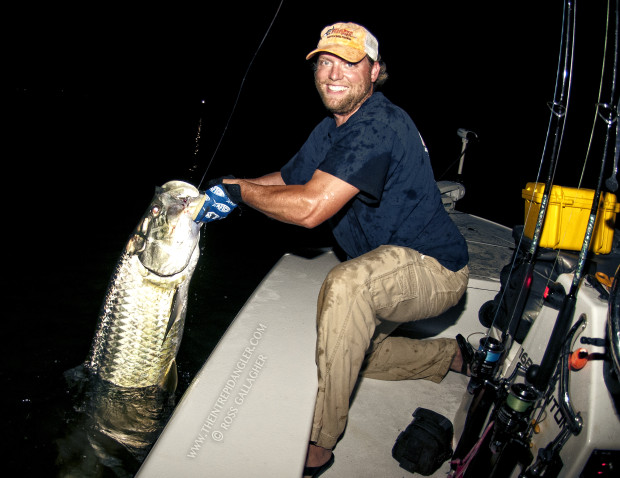 During a recent trip we boated a solid 30.5" Gag Grouper on a Hogy Soft Bait. It gobbled up the jig near an inshore rockpile while trying to catch snook.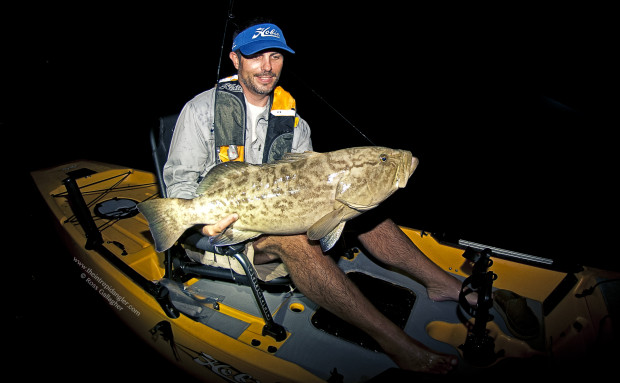 The past week I've been traveling north and south of Lee County in search of better tarpon concentrations and larger sized fish. The report from both directions is pretty similar to our local fishing. Small grounds of mid sized fish feeding on the beginning of outgoing and middle to top of incoming tides at night.