Home
›
Big Bend General Fishing & The Outdoors
Yankeetown 7/7/14 Double Slam
StandOutI2
Posts: 544
Officer
Went out this morning to see black skies to the south. Ended up seeing a waterspout just to the East of the powerplant while we were in the river headed out. Looked to the north and it was blue skies! Lucked out there.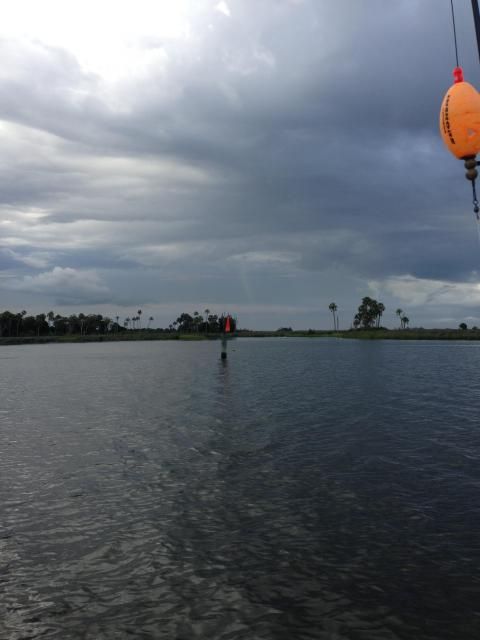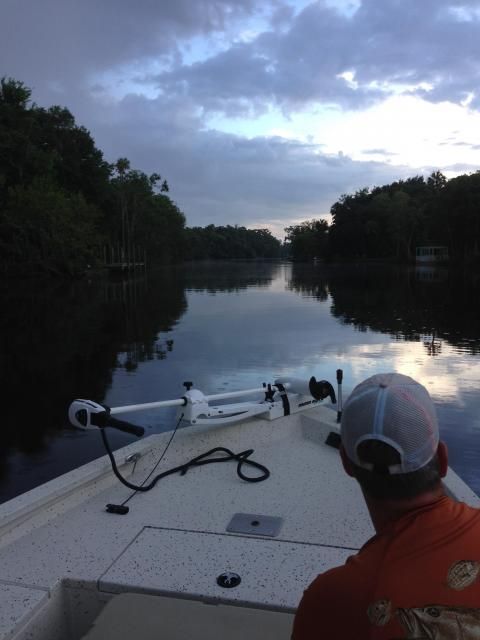 We went and ran to go find some reds on the shorelines and sure enough, 5 minutes after we came off plane I get a little 16" red on a topwater plug to start the day off. My step brother threw right behind me and picked up another one about the same size. It was starting out as a promising morning. Just around the corner I threw into a spot I knew I was gonna hook up with a fish. I didn't expect a 27" red to go into the box.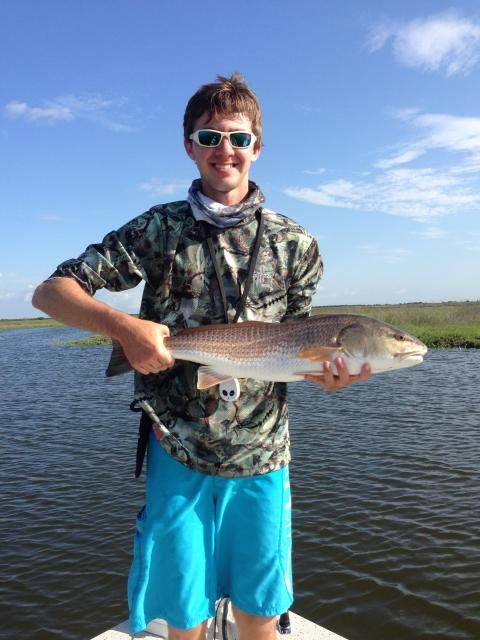 We went through a couple more spots and ended up picking up one more red for dinner and several other shorts. On our way out of one of the areas we were in and trying to get out of, we had a nice red tailing, but of course I wasn't rigged and ready to go at that point, so we ended up not getting enough time to make a presentation and letting the fish take. Winds were high and making accurate casts wasn't very easy at all. About 12:30 and that was the least amount of water we could float in so we decided to head to the outside shorelines. Ended up picking up one red that didn't keep and one flounder that did go in the box. We fished for trout for a few more hours, caught 4 keepers. Saw a few small tarpon but they wouldn't eat. It didn't help that I only had Gulp to throw. Wasn't planning on seeing enough tarpon to target them. I know for next time though. Ended up being a nice day. Haven't fished since Steinhatchee a few weeks ago and being able to run and not get beat to death.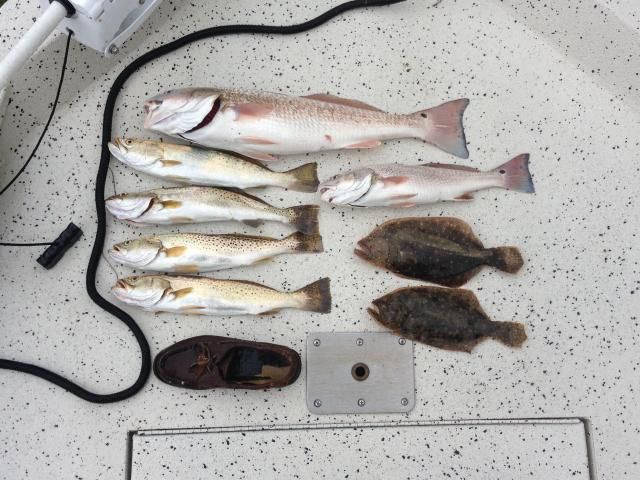 [SIGPIC][/SIGPIC]:fishing