Home
›
Off Topic
Since when did restaurants not allow you to take home food you paid for?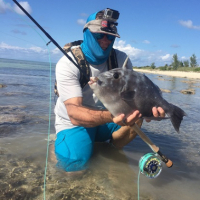 Docked Wages
Posts: 2,954
Admin
So I went to a new bar and grill after work tonight to meet my wife and daughter. The place is called JD's in Rockledge on US-1 and it just happened to be their "Wing Night". This is a pretty cool looking place and the female servers ar very nice. We order 30 wings and 7 beers. We ate 27 wings and asked for the final 3 to go. The waitress tells us that we can not take the final 3 wings to go as it is against their internal policy to allow take out during wing night.

My first question is this legal?

They repeatedly said that they must throw them away to prevent us from carrying them out. In their defense they did post .60 wings tonight, No To Go Orders.

My response was this is not a To Go order, we sat here ate the wings and purchased 7 of your top shelf micro brews. It was not like we were gaming the system. Then another server came out and said that some have taken advantage of wing night and order lots of wings then took them home. Well how do we fall into that category? I politely asked her to take them off the bill or send the manager over.

After a tough day at work I stopped in to relaxe and now I find myself getting defensive over $1.80 of wings. The owner/manager reluctantly gives in but offers a stern warning that this would be the last time we could take wings home that we purchase at .60 each. Now I feel like a charity case. Thinking more about this, when you buy 30-50 wings in most locations, you typically can buy them for .50 each on any given day. Are these wings this special or is this owner/manager just a big jerk? Then the bill comes and they charge me for extra blue cheese and I never eat blue cheese let alone order more, actually I asked for additional hot sauce that never came. I paid the bill and gave them a 10% tip versus 20% and left annoyed.

What would you have done or is this now the new acceptable restaurant behavior?
Mark P. Wilson
Marine Surveyor, SAMS-SA, ABYC
Wilson Yacht Survey, Inc