Home
›
Big Bend General Fishing & The Outdoors
Withlacoochee flyrod slam 06/24/2014 with the Spanker
capt louie
citrus county
Posts: 9,704
Moderator
Pete (AKA Snookspanker) was needing a fishing fix and so was I. We talked some on the phone and after hearing that Fishingrod was doing good on the redbreasts up at Suwannee I said we should fly fish the river here.
Pete came to the house and we loaded the boat, ready to fish.. Not... :banghead
Stupid battery was dead ? Back to the house and on the charger it went. :huh Must have left something on ?
Two hours later we're back at the ramp.:willynilly Geez . Load the boat, it starts , and we're off !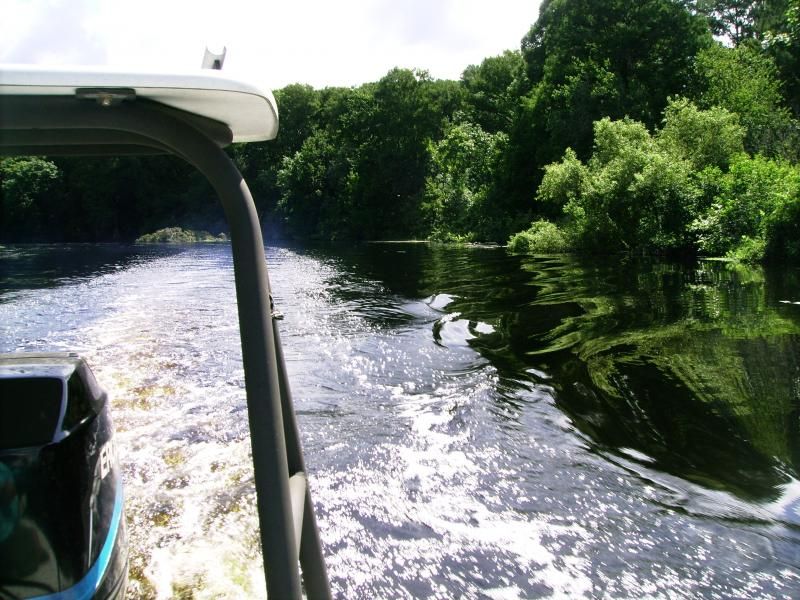 River is always pretty.
Pete has a couple of 3/4 wt really light flyrods and we had 4# tippets and small popping bugs. The fish were ready.
We start with some small 'gills.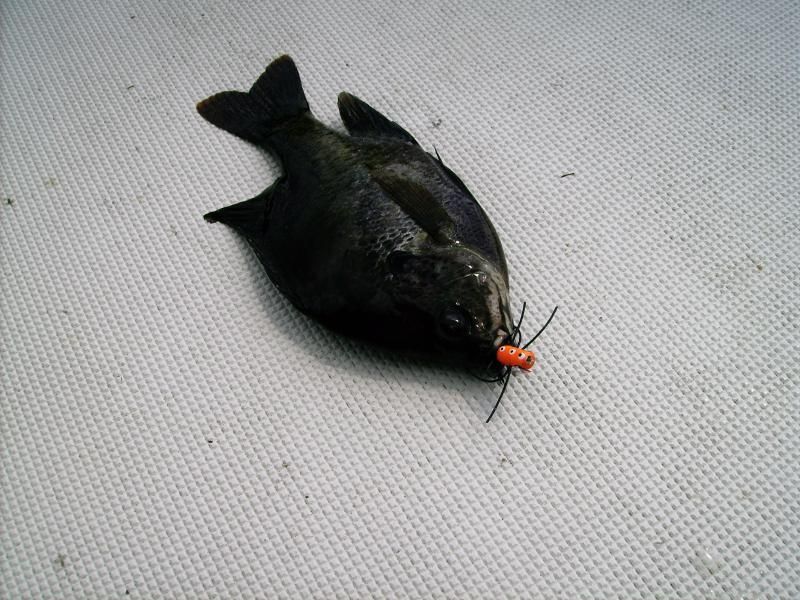 Then some redbreast.
I'm thinking slam , Withlacoochee Slam ! :grin I flip a bug out and Bam ! Giant bass on the ultralight flyrod.
:grin No , he wasn't giant. But tell that to him. He sure thought he was. :cool:
OK , zeroing in on my slam. What's next ? Oh , maybe a true Florida fish ! The wiley warmouth..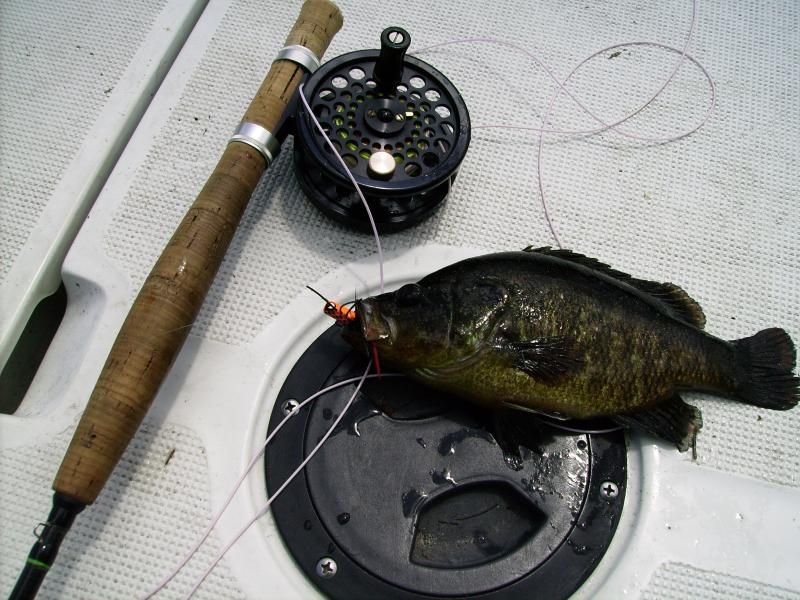 My first one on a flyrod. Got a couple of shellcrackers (np pic's) and Pete hooked up.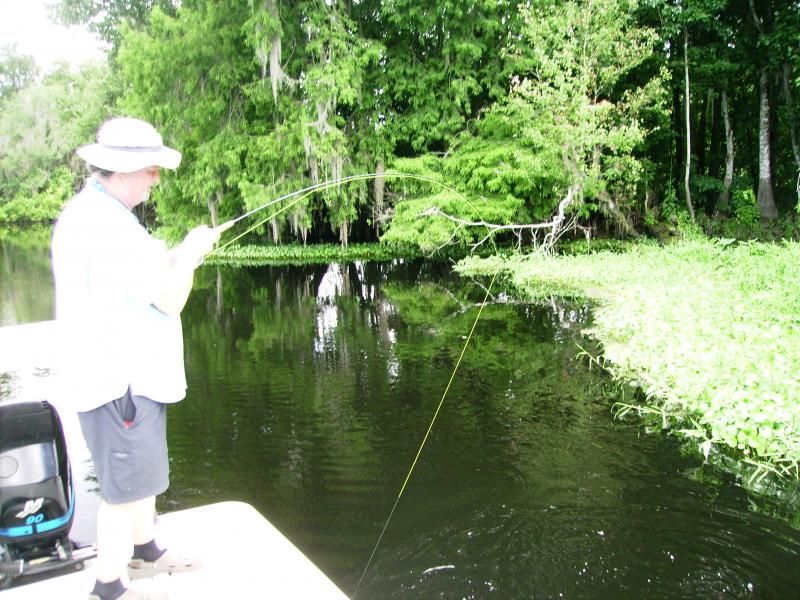 Bass for Spanker on the fly..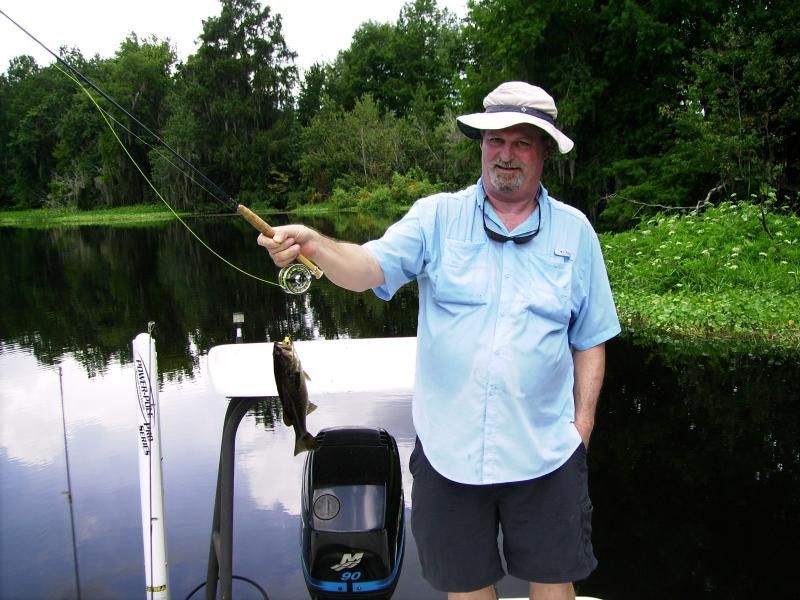 We were almost to MEGA SLAM status but something was missing ?
Oh yeah , the crafty Stumpknocker !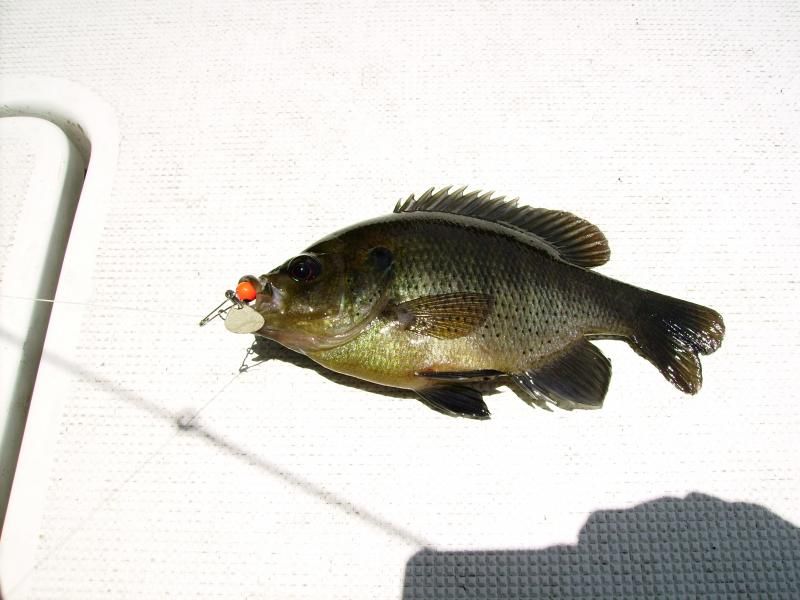 Quite possibly the meanest ,lowdown ,Wacko panfish that ever lived ! If they ever would crossbreed with a warmouth and get up to 4lbs. No one would swim in freshwater. They are not nice fish. :cool:
Of course this had to happen.
Water wasn't moving very fast on the river and I noticed the lock on Turner Camp rd. is open letting water into the Hernando side out of Henderson.
Did see a big gobbler in Potts on the way. Spanker and I had a really good time flinging flies and ultra light stuff. It don't matter how big the fish , it's just fun !
Later..
"You'll get your weather"