Home
›
General Freshwater Fishing
Return to Rousseau , vengence is mine !
capt louie
citrus county
Posts: 10,176
Moderator
After suffering a defeat a couple of weeks ago by a couple of ounces fishing an open tournament it was time for my clubs event. Just happened to be the same lake. :cool:
My little Skitter Prop that got me big bass (8.4) there the last time was ready, and by 6:25am it got slammed by a 6.2 in the same general area. Minutes later I had a good one come unbuttoned and no more bites.
I moved out to the old river channel and threw out a worm. I checked the drag after casting and the line broke at the reel ! WTH ! I handlined the worm in and re-rigged . Strange it happened ?
I put a couple of small keepers in the well and gave the deep water up. One stop in 9' and I get another keeper and was one short of a limit. A quick run to a spot I've had success flipping and get started. Missed a small bite and kept at it. Short pitch and the line gets heavy and after a brief struggle a 5lb bass is on the deck. :banana
Okay , things are starting to look up. Back down river and the prop bait culls the 3 dinks I had and I throw back a couple of small keepers . Time for weigh in.
Watch one of the guys (Ruben , good fisherman, been doing it a long time) weigh a 7.5.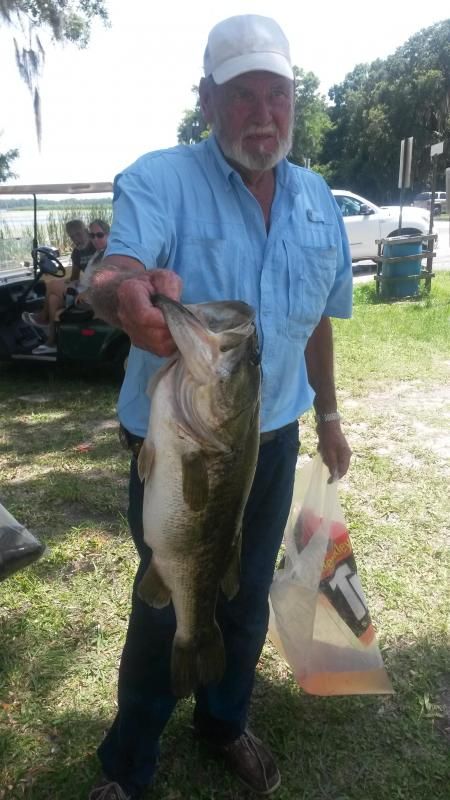 He has 16.2 , uh oh.!
My stringer totaled 17.5 and I got the win !! About time.
One of the guys found this "combo from the black lagoon" and said I could have it.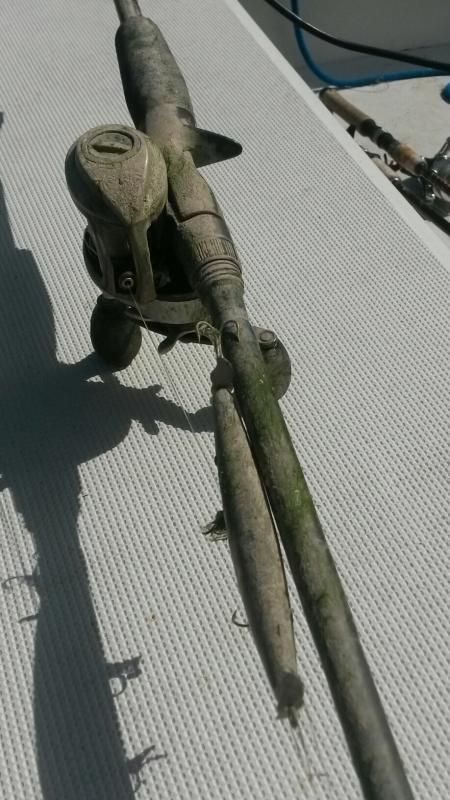 After cleaning it up some It's a Revo STX 8.0 on a Falcon BooCoo micro rod :cool:
Reel is working fine but I'm sending it in for cleaning. It will make a nice addition to the rod rack.
Later.
"You'll get your weather"