Home
›
Egret Boats
Bryan finally gets his permit and manages to.....
Egrets Landing
Posts: 949
Officer
Bryan finally gets his permit and also manages to accomplish what few anglers can ever aspire to duplicate. After landing one, we found another spot that was sure to hold some fish. He casted to his permit haunt and found he got bit and what he thought was bottom was really something huge and the line started screaming off the drag. But high hopes of a 40 pounder were dashed after 5 mins when he found the permit had morphed into a huge **** turtle. :rotflmao. See the video link and the photos of his fish below..
BTW for all the tree huggers and marine police......... we had no intention of catching any turtles but Bryan managed to get a "Turtle Slam" anyway and we were able to release the turtle totally unharmed. The only reason we wanted to reel it in is to make sure we got the hook out and he did not have line trailing around. So what is a Turtle Slam? A permit, A turtle and Jump 2 Tarpon. That is our definition anyway.
Over two days of permit fishing I caught two and Bryan hooked two and caught one. We saw quite a few as well and we found lots of small Tarpon (as well as one nice Permit I got) at Russo's favorite spot.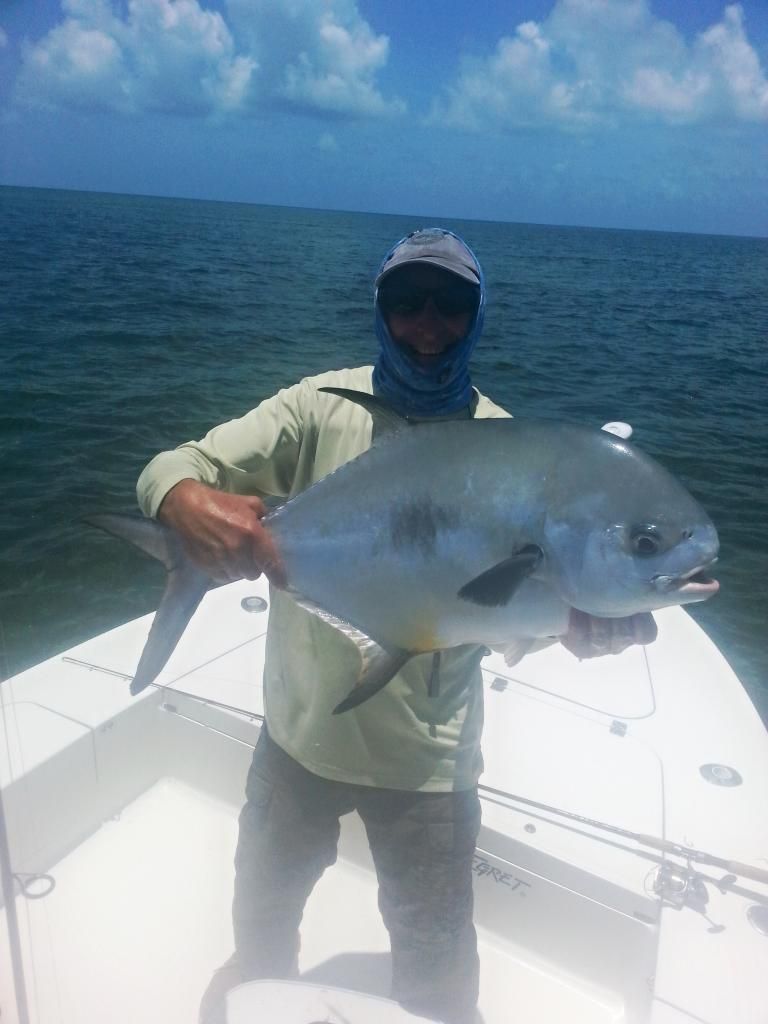 http://s68.photobucket.com/user/EgretandLab/media/Bryans%20Permit/20140614_144456_zpsc94a6a3d.mp4.html