Home
›
South General Fishing & The Outdoors
Flags over Miami/ninjas and pirates on board ( pic heavy)
Git-R-Dunn
Posts: 272
Officer
I have been chomping at the bit to go fishing and the weather all week was just amazing. I called my cousin Chris(the pirate) to see if he wanted to go on Saturday. He has a baby on the way and a long honey do list so we had to shoot for Sunday. I was looking to add a third to our party so we called a rookie friend of ours Richard (the ninja). After getting some chum and gear ready we headed South to a beautiful sunrise. We launched the boat just after daylight and headed out to catch some pinfish.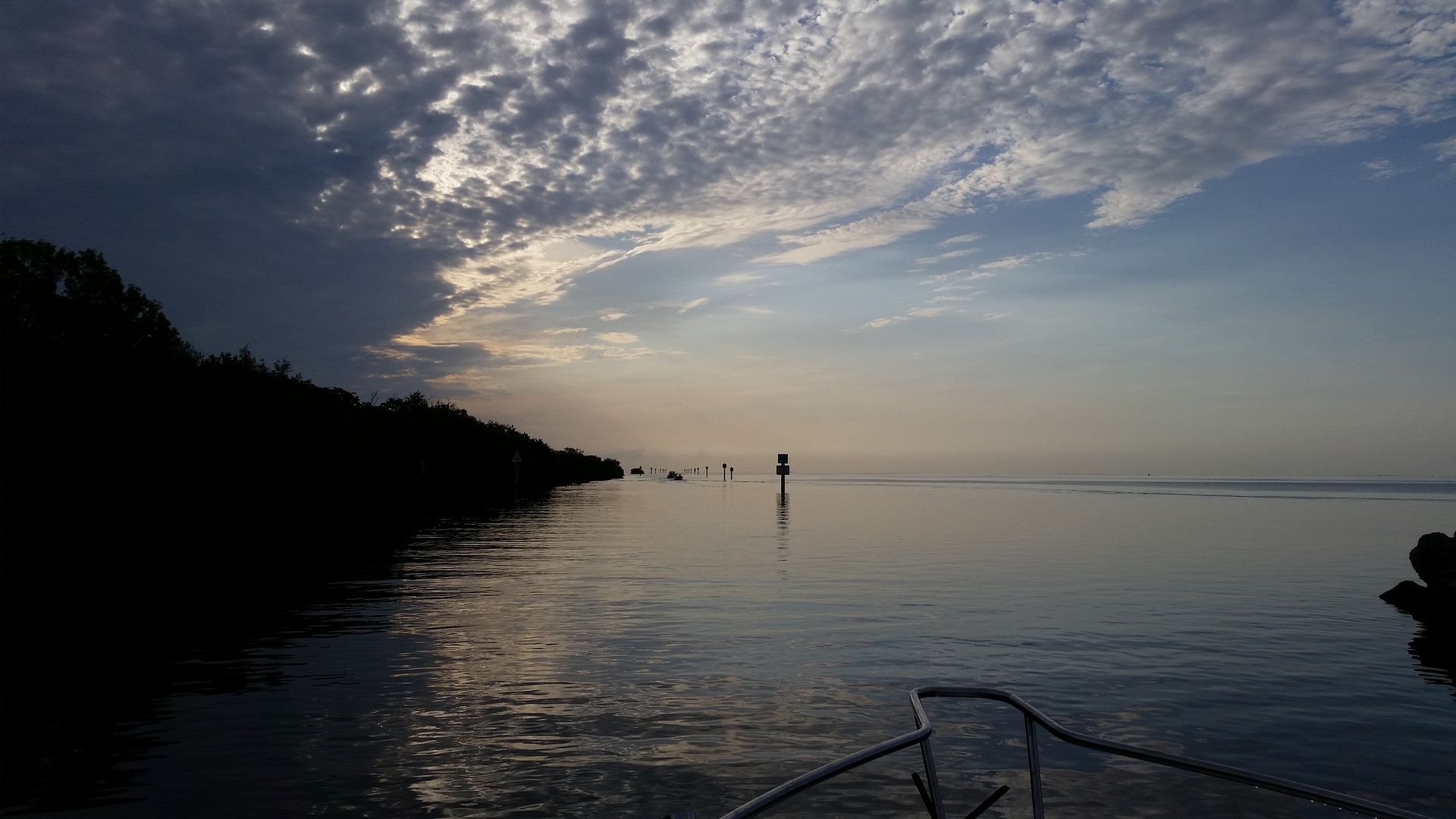 The ocean was like glass and I just knew we were going to have an awesome day. I put Chris (the pirate) on the wheel. Have to train the younger generation ya know,and Richard (the ninja) was the co-pilot while I sat back and enjoyed the view.
The Pirate and the Ninja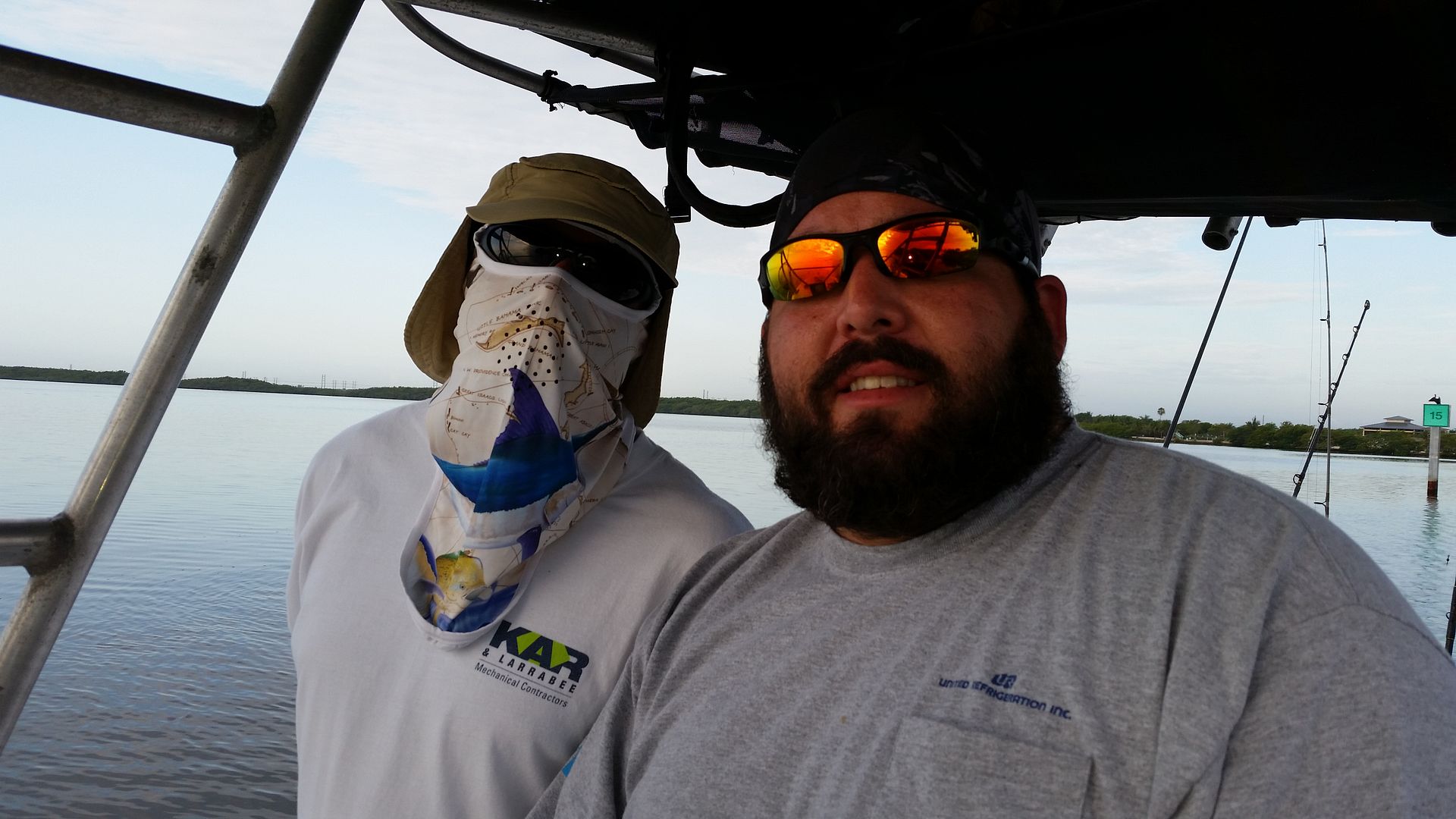 Anyways,we made it to the bait grounds and made quick work on the live bait.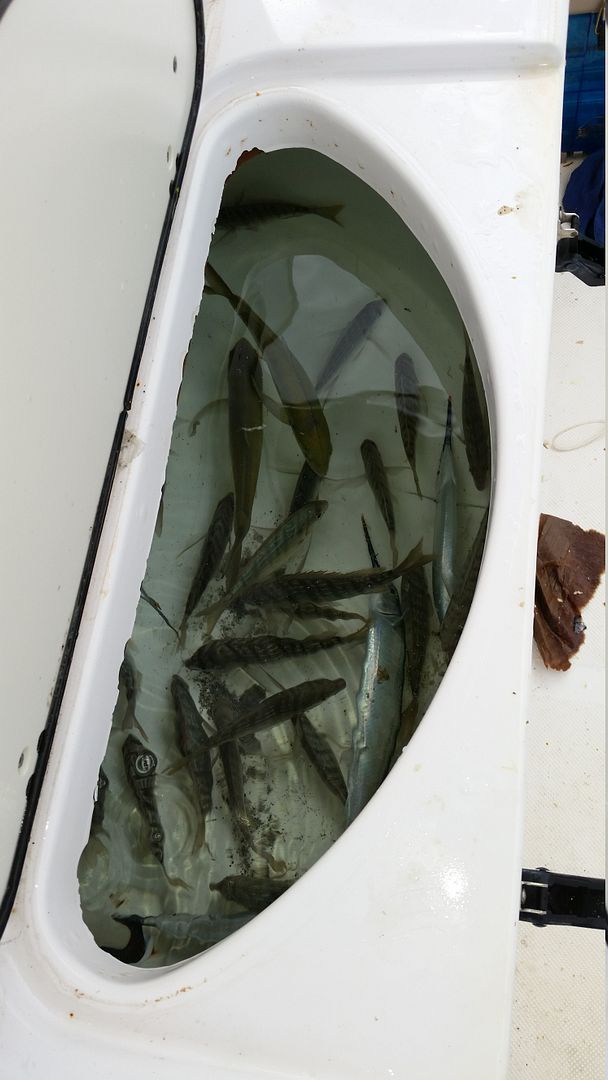 We headed out to the open ocean and while looking for Mako 42....we ran over some promising structure. Pulled along side Mako 42 to say hello but Dave was hooked up
We left Mako 42 and headed to the promise land. After looking at bottom for a little,we tossed the anchor and prepared for battle stations. I set up the chum while Chris decided to soak a bait and he gets slammed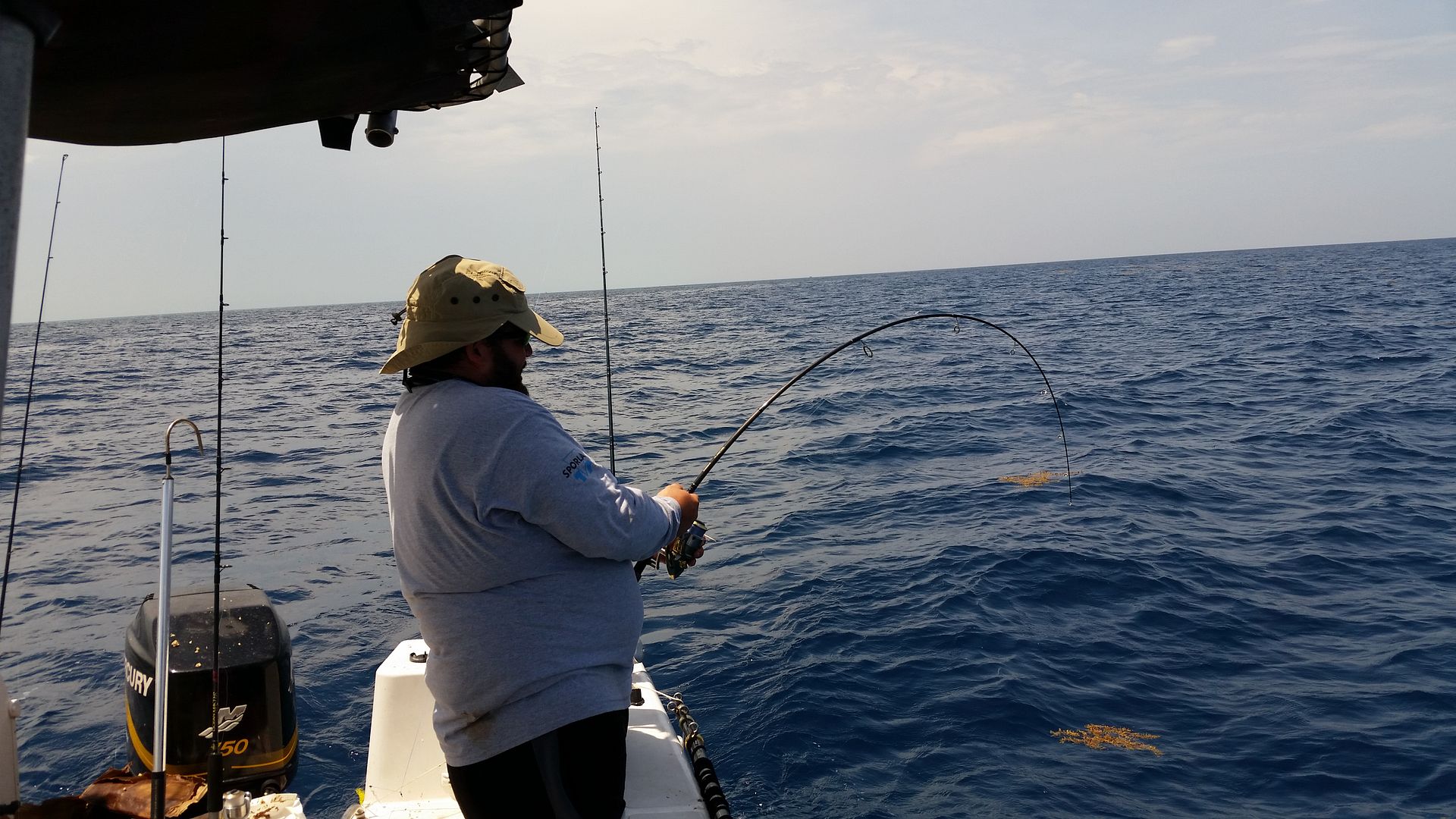 after some sore shoulders,it ended up being a Bonito,but nice work on 12lb test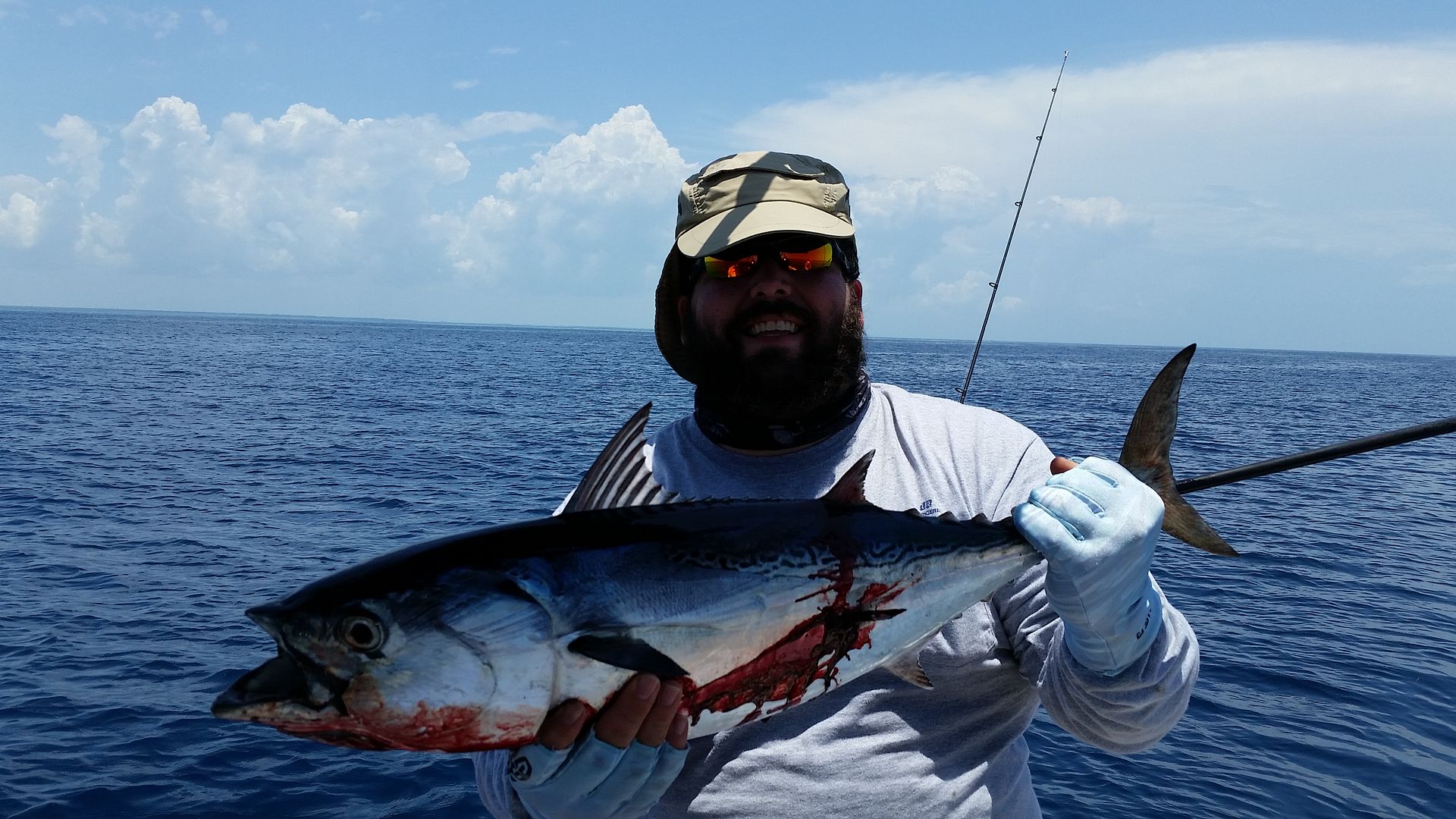 Well the current was going at a good clip,and no yellowtail to be seen,but we were patient and the rookie Richard nails a nice one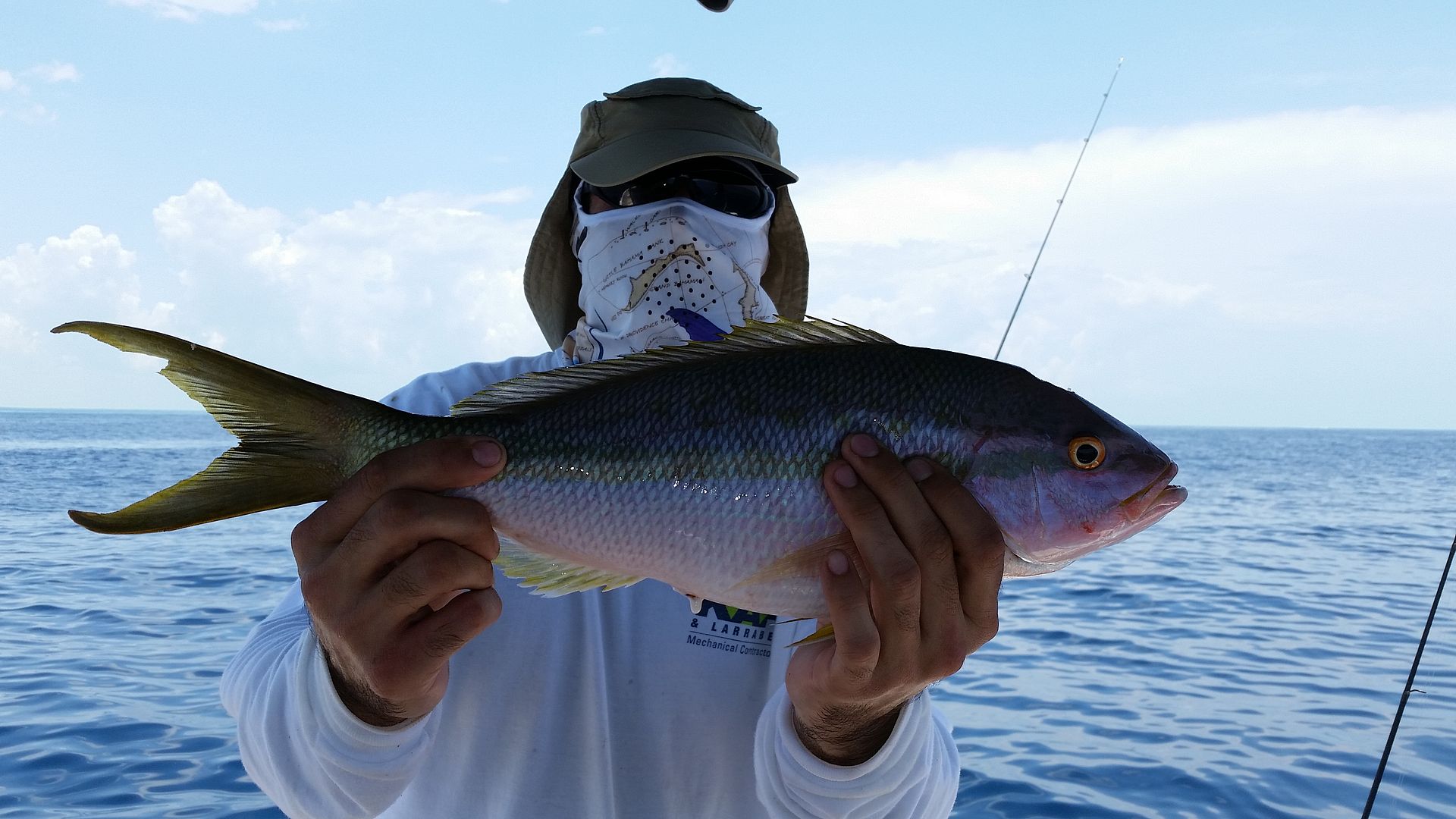 Meanwhile I picked up a nice Avet reel and nice Shimano rod from Capt Harrys and was working on the bottom to see if Mr Pink was home. I put the rod in a holder to get a drink,and not a minute went by she was buckled over. I grabbed the rod and knew it was big. But the Avet reel with 50lb braid put a whoopin on this fish and up came my best Mutton
The new reel
The Prize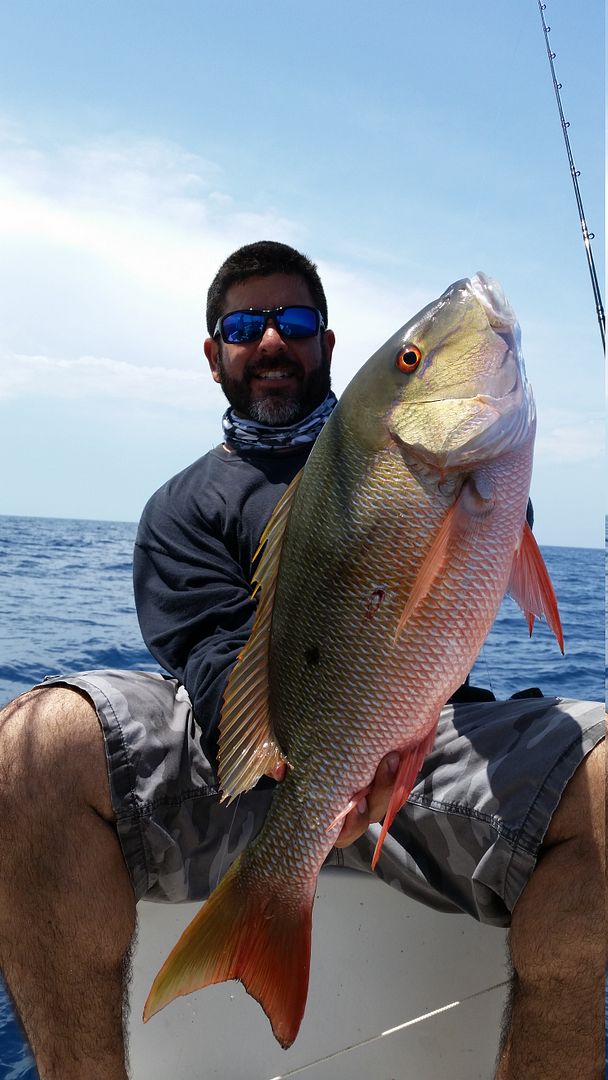 After a few hours the chum was flowing good and the Yellowtail bite was on. They were coming over the rail at a good pace, and some slobs like Ive never seen.
Chris and Richard with some nice ones
I was a happy and tired camper and busted out the celebratory cigar and got hooked up as well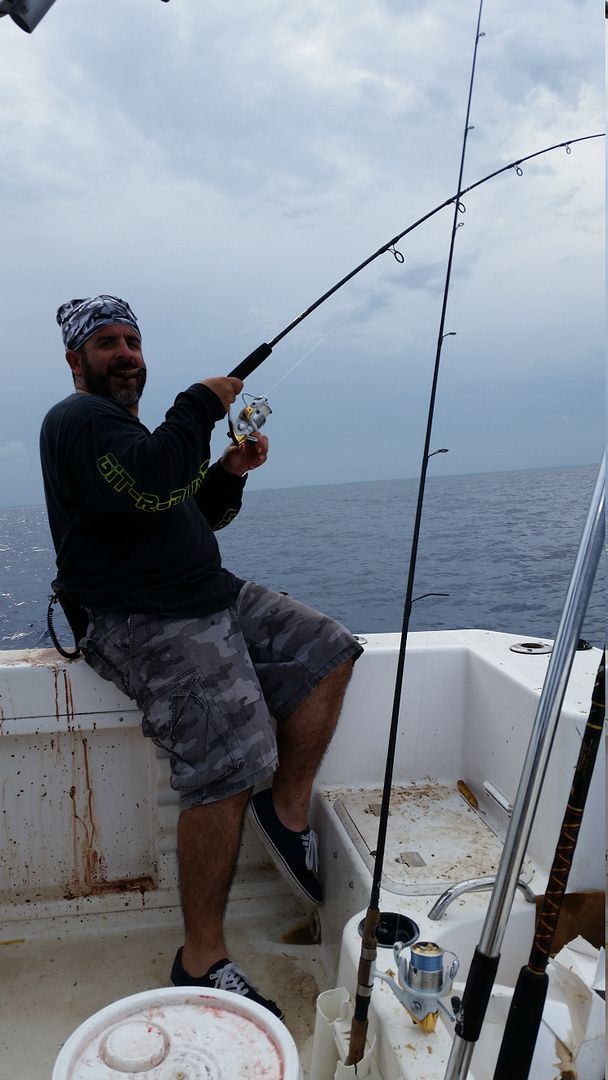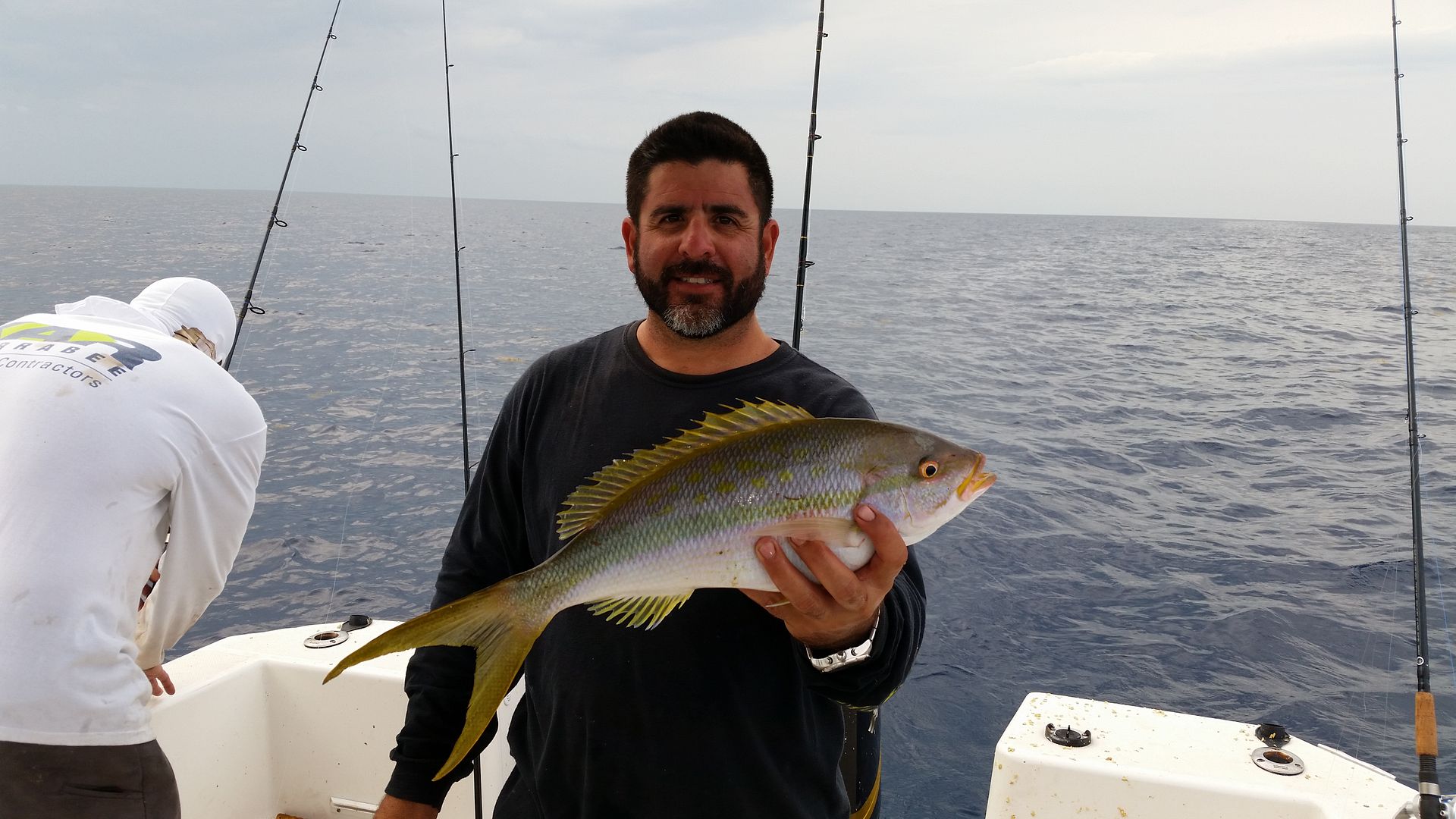 We wrapped it up at 6pm,leaving a strong yellowtail bite. But we had our 3man limit and it was time to go home.
Want to give thanks to THE MUTTONMAN who showed Chris a few things that we implemented on our trip. What Benny teaches you makes a difference in your catch. I highly recommend a trip with him.
Here are the final pics of our tally. Enjoy