Home
›
General Freshwater Fishing
Tamiami Adventure
bonitabob
Posts: 675
Officer
So, I have been thinking about Peacock Bass for a couple of years now. I finally made the decision to fish my way across
US41 to Miami and find some. As I was doing some research about canals and lakes in Miami, Jimmy VanPelt and Will Mallett
found out and joined up. We left very early Friday morning and stopped at some smaller canals along 41 just to explore.
The real fishing started on the big canal just after the reservation. We picked up some shiners at a bait place there and
started fishing whatever structure we could find. Will hooked up with the first bass.
The guy at the bait shop had told us this canal was loaded with peacocks before the freeze two years ago. As we
fished on, we knew there were no more left here. The largemouth population was very good however, and it wasn't long
before I hooked into this fatty!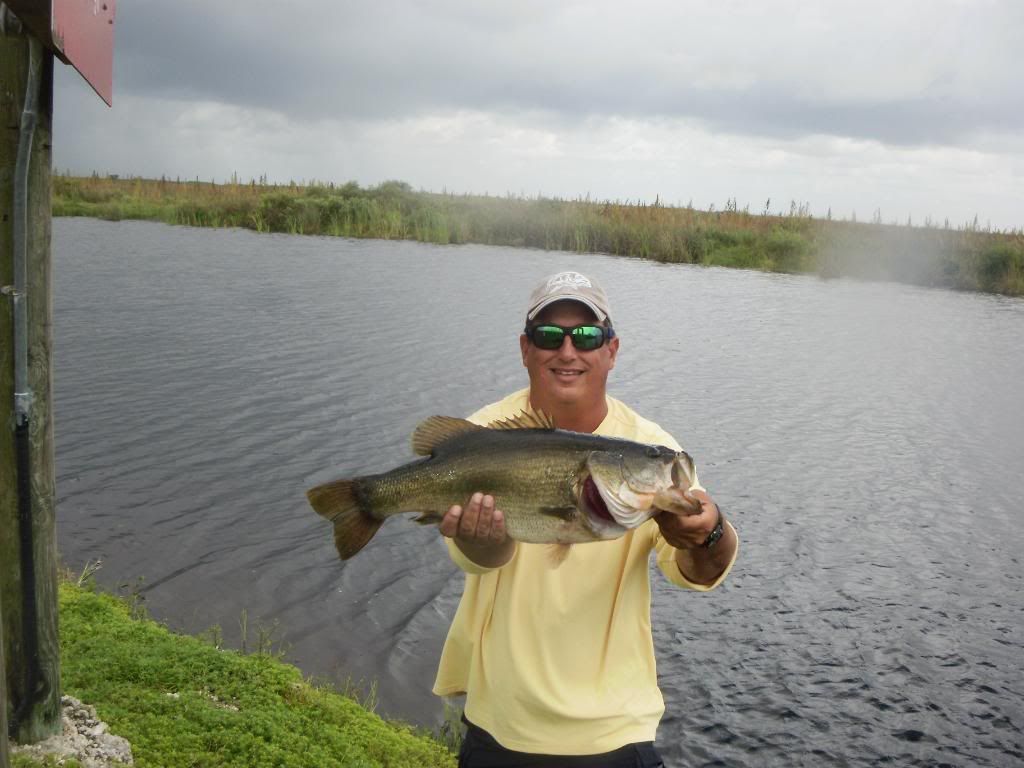 There were other things to catch as well. Will and I hooked up on more bass, gar, and the occasional bowfin.
We found a hotel for the night and also checked out bait stores nearby for the morning try at peacocks. We met
several people and everyone was willing to share some info with us on where to find them. We decided on Antonio
Maceo Park for the launch. Its part of the airport lake area and we saw a few small bass there while looking around.
The next morning we hit Kendall Bait and Tackle for shiners and we were on the water at sunrise. I caught a largemouth
bass right off. Will hooked this small peacock bass and we were excited! There were more to come....
I started catching them as well. One after the other the bite was on! Jimmy started catching late, but was getting quality
fish. As the day went on, they were getting bigger as well. I finally caught a pretty big one, then decided to call it a day
on a high note. We still had to drive all the way back. The trip was definately worth the effort! Tight lines!