Home
›
East Central General Fishing & The Outdoors
Bonita on the flats...
duckmanJR
Posts: 20,184
AG
HA... You didn't really fall for that did you? :rotflmao
I had a slow day yesterday down in Wabasso starting to see a bit of **** grass down there. I wound up with 5 Snook with the biggest about 22 inches...Had one decent Red hit the jig close to the boat but must have just got the tail and not the hook.
Launched at yacht club today...water was smelly :huh There is still a bunch of **** grass around...Looked at a couple spots and caught a Trout about 16 inches and jumped two ladyfish...sand gnats were ferocious so I decided to run off the beach and look around. Didn't see much down south and had to make it an early day...At the inlet there were some little Bonita...caught a few before they got smart..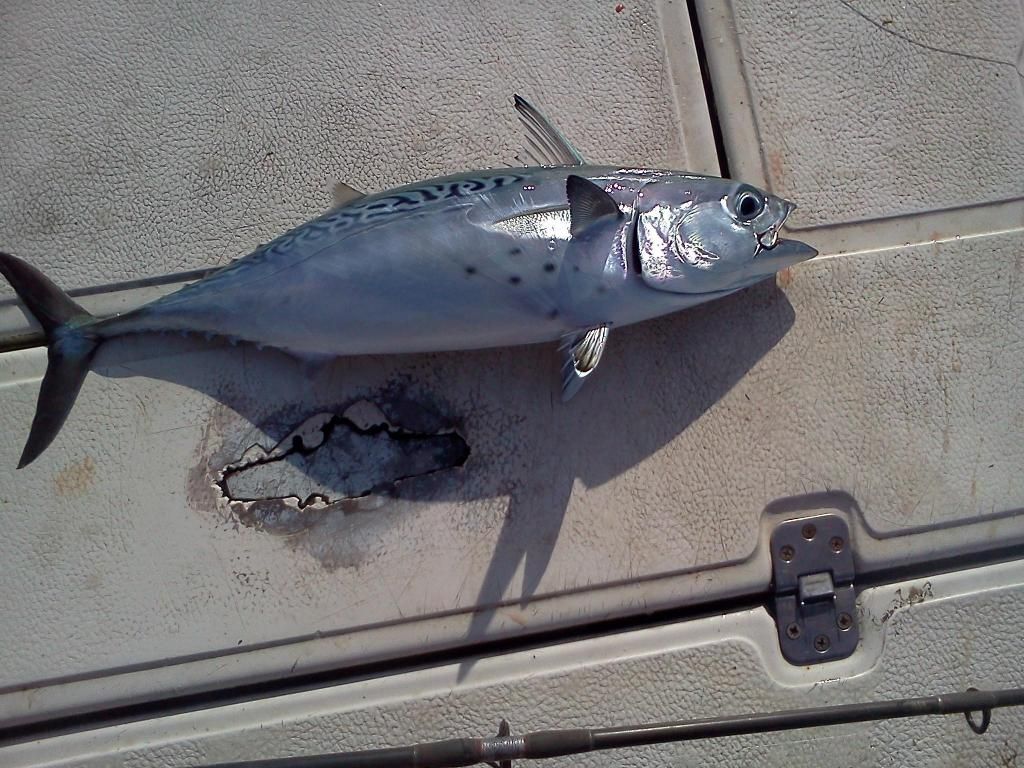 A lot more fight and drag pulling than a trout.... :grin
There are many roads to travel
Many things to do.
Knots to be unraveled
'fore the darkness falls on you