Home
›
South General Fishing & The Outdoors
Flamingo fishing report, 28 May
lemaymiami
Posts: 3,475
Captain
These past ten days the stars in the backcountry have been tarpon of every size from 20-30lbs all the way up to the big girls. We've caught and released two 100lb fish up inside 'Glades rivers long after they should have already departed on their spawning run... not our usual fare this time of year but very welcome. I'll let the pics do the talking....
[img][/img][img][/img]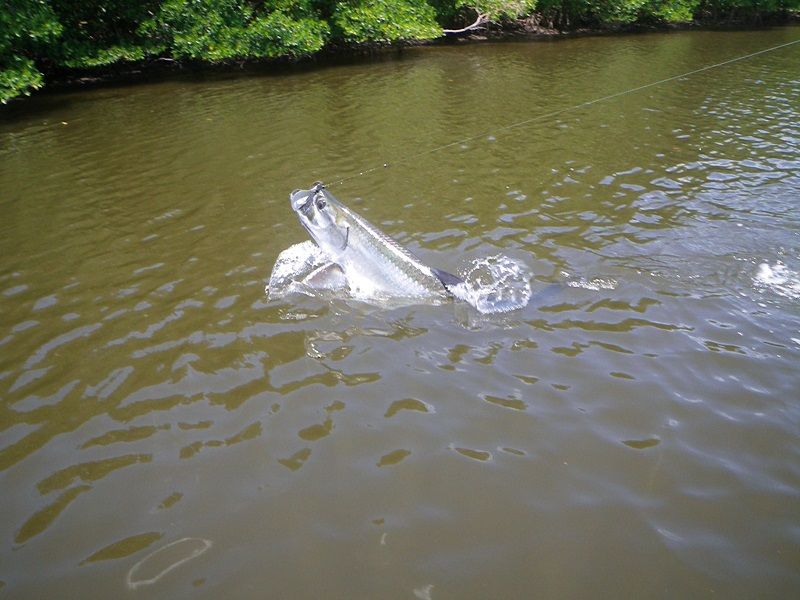 [img][/img][img][/img]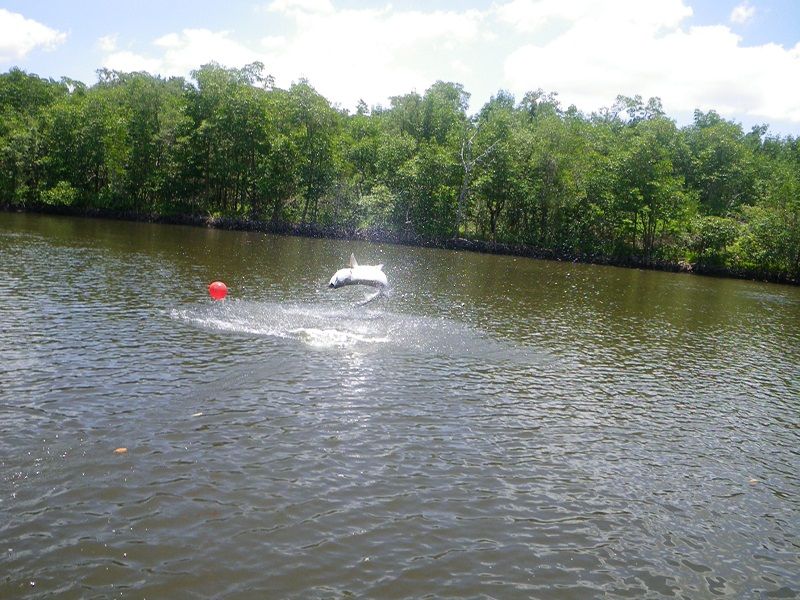 This first big girl came to us last week with two anglers from Denmark aboard, Henrik Thomsen and his partner Soren. Henrik fished fly and Soren used spinning gear that day. The big fish weren't eating flies but a live bait where they were holding got attacked on sight... To give some perspective on size the red balloon in the second photo had slid up the line and was about 100 feet from the fish... After a long fight, Soren finally worked the fish close enough to leader and allow Henrik to take a few closeups then it swam away in good condition. That day we also caught and released lots of smaller fish including speckled trout, jacks, and others... The reds and snook were pretty scarce...
My last day on the water, Memorial Day, we hit the water a bit early and were away from the ramp just at sunrise. That day I had Rod Grebe and Steve aboard and our first tarpon spot was simply loaded with fish of every size. The very first bait that we fished got eaten twice in five minutes -the second time did the trick and Rod was fast to a big fish on only 15lb line. No two tarpon behave the same when hooked and Rod's was no exception after one jump it settled down to slug it out at close range, only jumping occasionally. As a result Rod was almost in as bad shape as the tarpon when we got it to the boat about 40 minutes later. After leadering it half a dozen times I finally figured out that this fish had saved quite a bit of fight for the endgame. I carefully used a rope gaff (a 15' rope with a medium sized barbless shark hook spliced to the end and placed it perfectly in the fish's lower jaw, only holding it in place alongside the boat. Although most don't know about this kind of rig it allows you to secure a big fish without any struggle (or even touching the fish). When it was calm enough Rod lifted it for just a moment for a pic then we idled along with the fish alongside like a sailfish, swimming perfectly before releasing it. Unlike a hand gaff the rope allows the fish quite a bit of latitude so that it just doesn't struggle and beat itself up... Here's a pic or two. The first pic shows just how quickly a big fish can move since all you see are two boils and an explosion as it took off....
[img][/img][img][/img]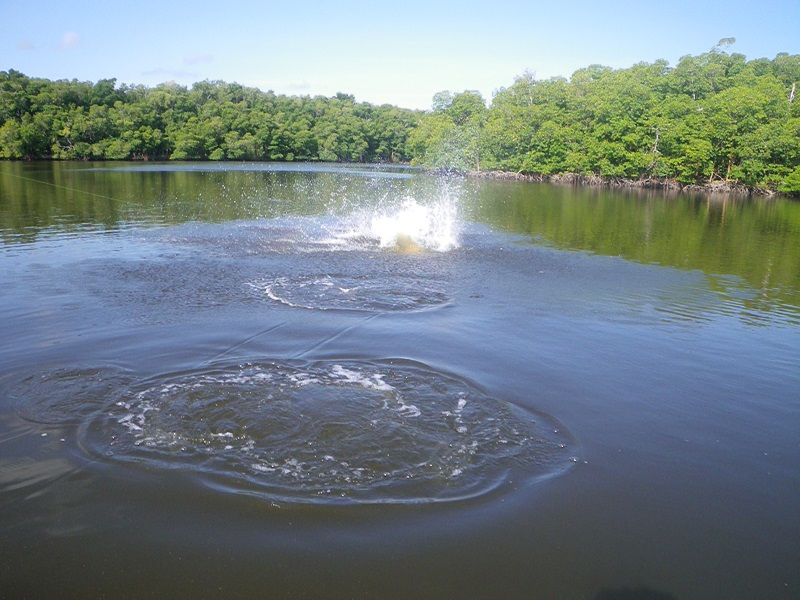 [img][/img][img][/img]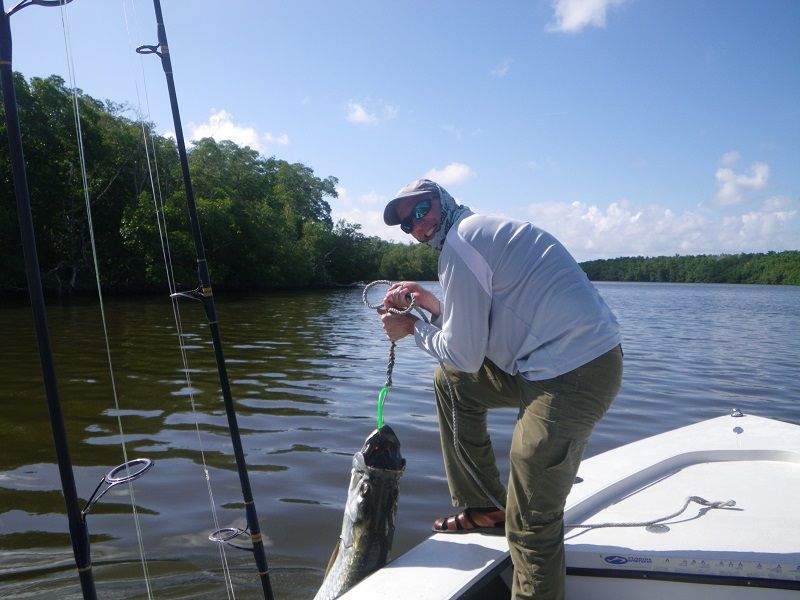 About 30 minutes later Steve hooked up with a smaller fish, about 60lbs and that fish spent a lot time in the air so the release came much quicker. The remainder of the day we ran towards Lostman's river looking for reds and snook. We lost one big snook but did catch and release a seven foot lemon shark and an eight foot sawfish in very shallow murky water. With sawfish you have to be really careful that it doesn't hurt you while you're trying not to injure it....
As we move into summer and the rainy season finally gets going the big snook will be much more available and my favorite rivers will be holding lots of small to medium sized tarpon.
Tight Lines
Bob LeMay
(954) 435-5666