Home
›
General Hunting
Pig Pipe - Anybody use them?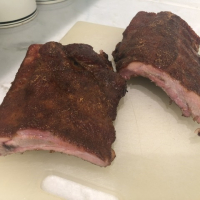 DJW
Posts: 558
Officer
I have some land with hogs on it but I am having a hard time getting them to show up at the same time I am there. The feeder spins at 6pm and they show up about 8:30. If not at 8:30 they show up very late at night (or very early morning).
Seems like on the days I am there they are showing up very late at night. I would like to add a little something to my setup to get them there on a more regular basis.
I was thinking about adding a pig pipe so there would be food there more often. Then maybe they would come check it every night before heading to other spots.
Any thoughts? Anyone ever try one?
http://www.wildhoghunters.com/content/424-how-build-pig-pipe.html