Home
›
Panhandle General Fishing & The Outdoors
Saturday Lobster Trip
crcattypc
Posts: 632
Officer
I had spent the weekend and following Monday of Labor Day in Marathon getting shallow water spiny... (waiting on pics and will post separate report from the keys) I got back in the office last Wednesday and had a busy week catching up. On Friday, I get the call that the crew is diving on
Saturday... I beg off as I was tried from the keys and had work to do at the house and at the office. (Bad move on my part) Had been hearing the vis sucked since TS Lee, so wasn't too excited to dive on Saturday.
At about 5:30 Saturday afternoon, Mike calls me to brag. They said the vis was bad, but that they had an epic haul. The day started slow with bad vis and no bugs on the first drop. After that, they started to get shovels (30 total), and Greg got a 7lb spiny on one of his drops. At the end of the day, Greg drops on a short tank and shoots the big red grouper, and is not able to look at the area. Jim finds the last tank and back dives Gregs drop. The way I heard it, as Jim is coming up, he has one of the 3 monsters under his arm in a headlock as it would not fit in the bag with the other two monsters. He got the 3 biggest spinys on one drop.
here is 2 of the 3
They had a great day and I will be reluctant to ever say no to a dive trip again.
Here are Jims 3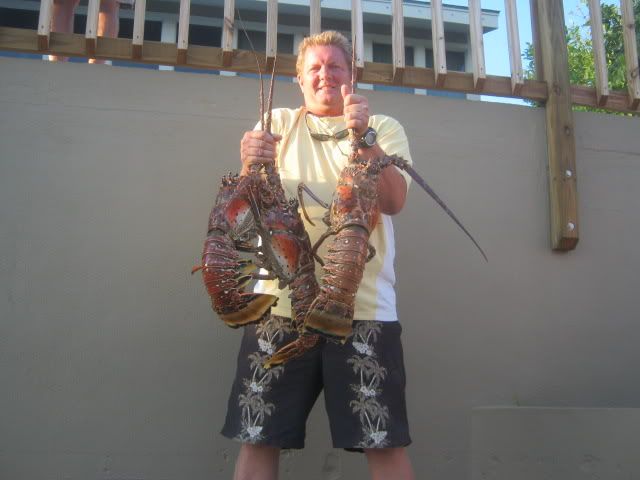 A group shot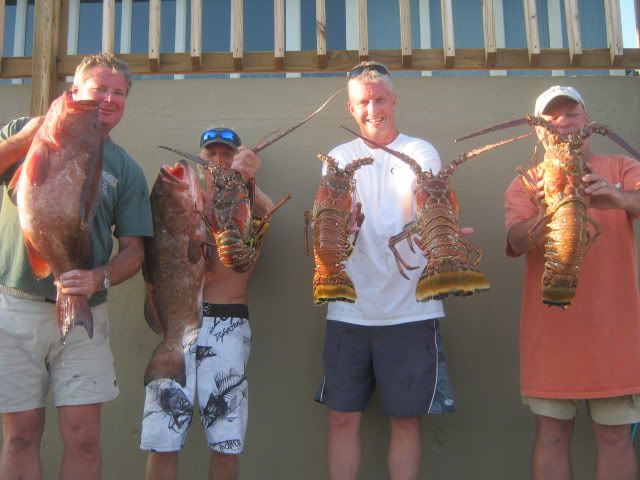 The haul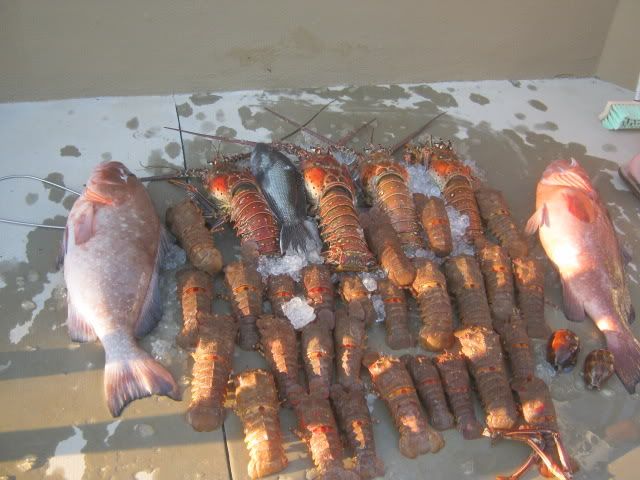 I was looking back at a big spiny Jim got 2 years ago which weighed 11.7 on the scale... looks similar but hard to tell at that size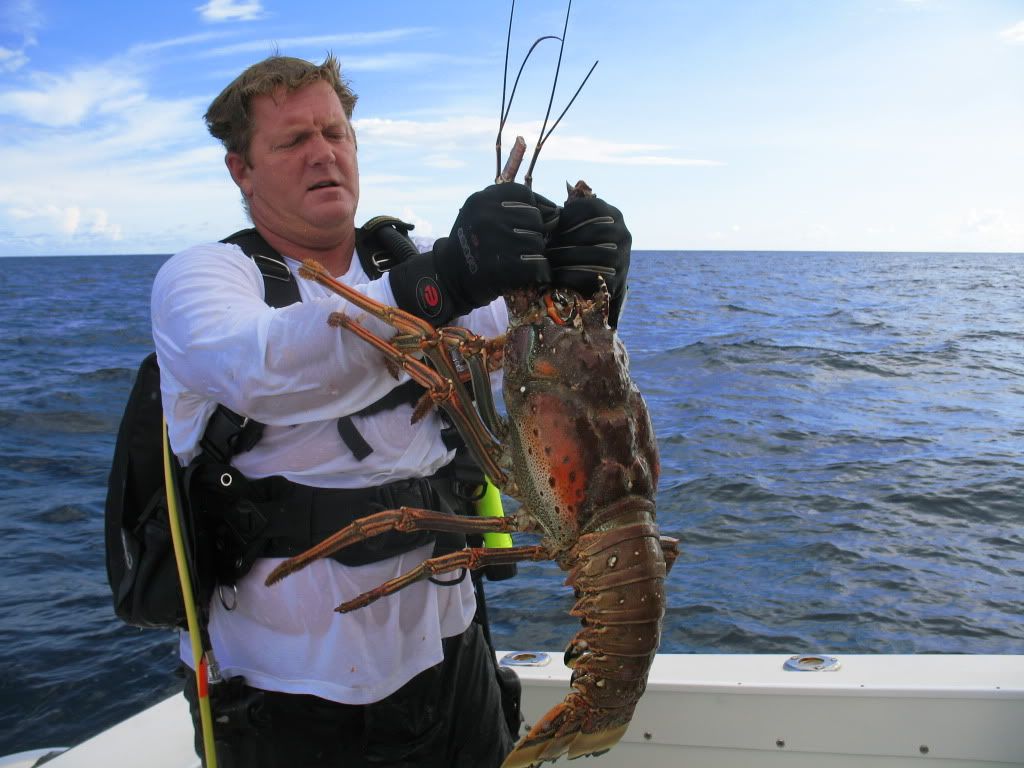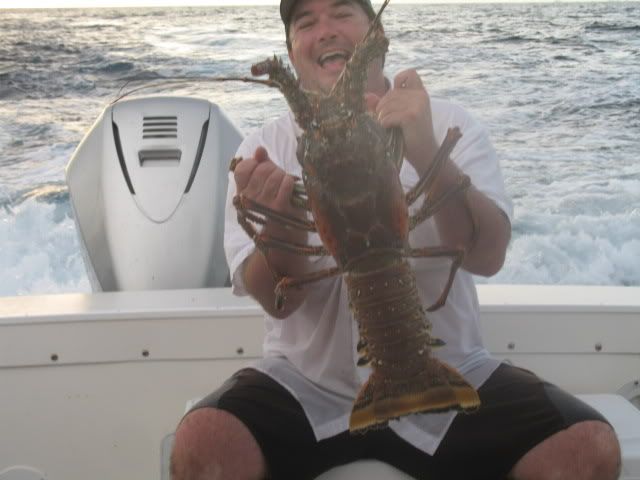 Oh yeah, did I mention the vis sucked:Rockon:Rockon:Rockon
:fishing:grin