Home
›
Big Bend General Fishing & The Outdoors
"Okay--I Have an Addiction" Big Cobes Homosassa2014

Ruff One
Homosassa
Posts: 1,968
Captain
If there was such a group called Cobia Anonymous, Gail and I would probably have to attend at least five days a week. We are that hooked! With the wind predicted to be light today, we decided to go fishing. Of course ,"Cobia Fishing". With the seas looking like this.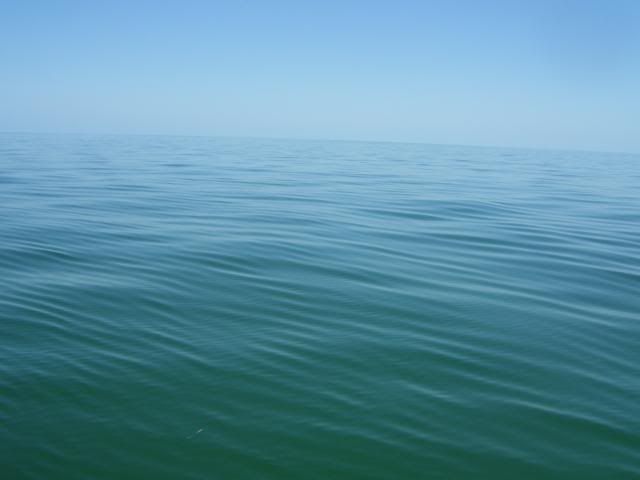 It lets me run where I want to go. We decided on a spot in 22ft. Got out the trolling rods first. Started running one Rapala 30 and a smaller Yo-Zuri deep diver. The Yo-Zuri gets hit and Cobia on. Didn't last long, hooks pull. I think I need to rethink my drag settings at strike.
With the seas flat we go to anchor. Chum out, lines set under Redi-Rigs at a depth of 12ft with a lively big pinfish. It does take long and Cobia on. I can't believe it, he's on my rod! Nice fight and the new Stowmasters net puts him in the boat.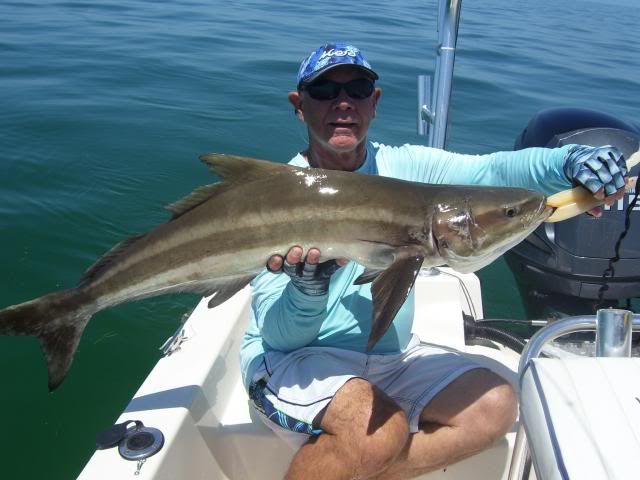 We get the rods set back up again, and now it's Gail turn. Doesn't take long and her Redi-Rig float goes down and she hooked into a nice one. After a 45 minute battle she works him to the boat, and the net does the job.Nice 30 lb fish comes aboard.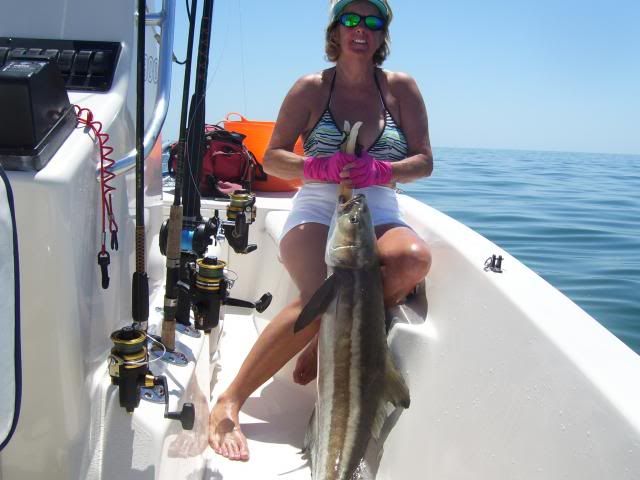 At this point we just sit back and relax. We talk about fishing alittle longer, but it would be for just a trophy cobe. We are in federal waters where the limit is two fish per person. We play around awhile and decide to pull anchor and end an excellent cobia adventure!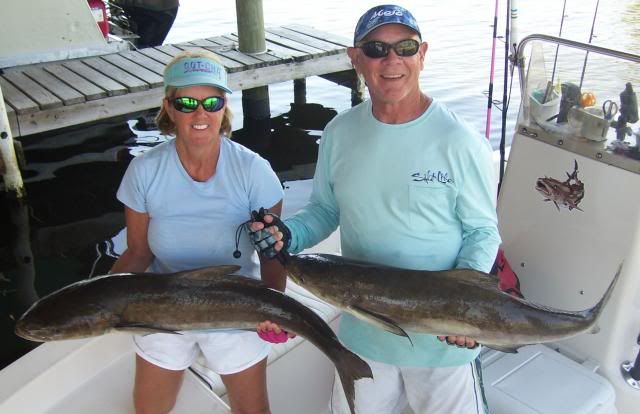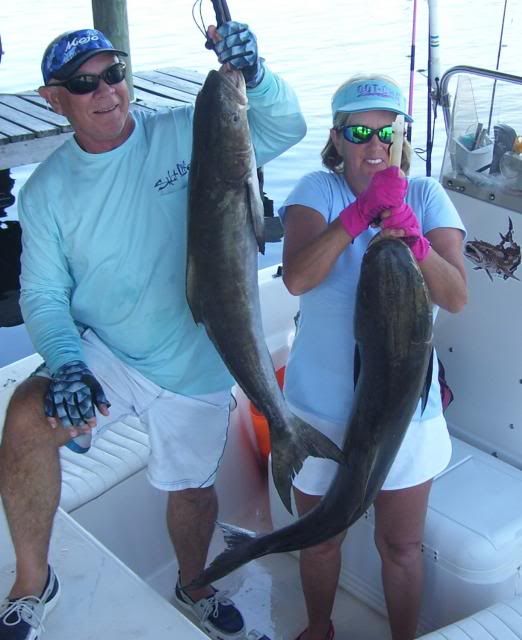 I still have that "Tail"problem.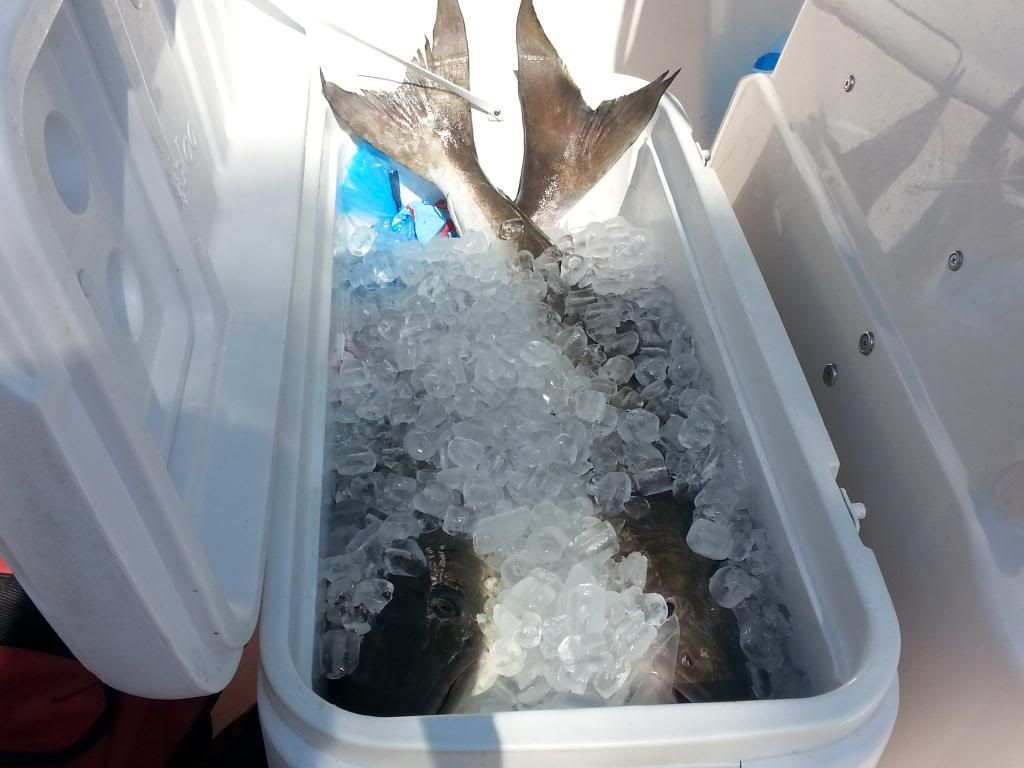 We may have "An Addiction", but it's one fun high! And anyway, we don't want to be cured.
[SIGPIC][/SIGPIC]