Home
›
General Hunting
Introduction - long time member, but first time in Hunting Forum
BigDanS
Posts: 820
Officer
I just thought it would be polite to introduce myself.
I have been a member for the Florida Sportsman's forum for over 10 years, and I have spent a lot of time in Off Topic. I am 54 years old. I am an NRA certified handgun instructor and avid shooter and occasional hunter. The past three years I have enjoyed pig hunting with my Rotary group, the International Fellowship of Hunting and Fishing Rotarians, and I have been president of that group for two years.
I have a passion for the SKS, and I have a Chicom hunting rig, with a fixed up trigger, and Tech Sights rear peep and a Williams Firesite front post that shoots about 3 MOA with my 154 gr hunting hand loaded ammo. I never really use it out past 75 yards. I also hunt with a Savage 116 30-06, and I have another Savage 16 in .243 coming this week. The 30-06 has been my go to pig gun the last two years but I think I am going to try the .243 this year.
I have been hunting on private lands, but I want to branch out some. I am interested in pig hunting on public lands or private and I need to be schooled some more. Here is a 145 lb sow I took last December.
I took this with a 180 grain game king over h4350 doing about 2800 fps. here is the recovered bullet: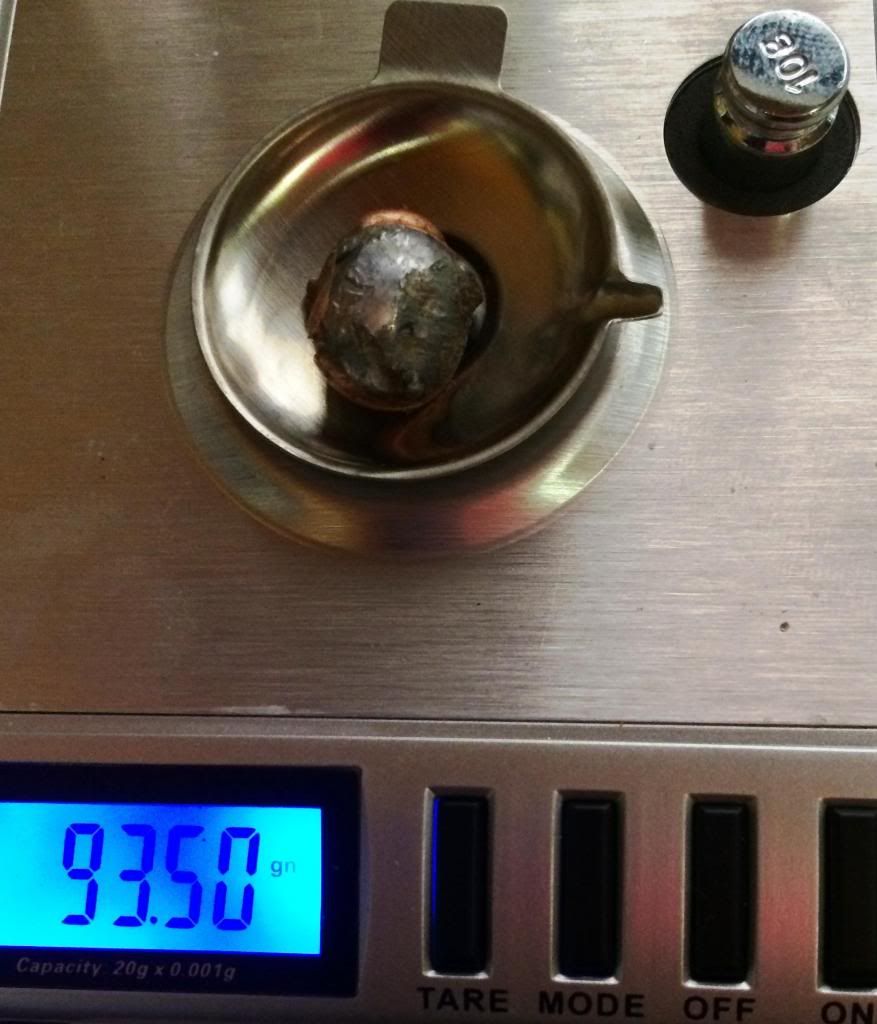 Not the best weight retention and I got a bit of lead in a few sausages. She quartered out great and made fine pulled pork too.
Here's another, the bottom pig I took with my Weatherby Vanguard 30-06, about a 70 lb boar. He was a little tough, even slow cooked but not gamey tasting.
I am located in South Miami / Pinecrest. I am looking for others to hunt with and learn a bit about public lands.
Best,
Dan
CAMTEQ Computers - Networks - Service - Sales
We do it all for business and home
http://www.camteq.net
Save $125 on your first service call