Home
›
General Hunting
Team " Spur Me " Heads To Missouri. Spring 2014.
Ruff One
Posts: 2,293
Captain
The team of myself and Moben had a successful Fla.. season, with Ben getting this years birds. I wasn't lucky on the draw this year, so I watched from the sidelines. We both headed north looking forward to the Missouri spring season. I pulled into the driveway and sat an admired the old farm house that has smiled back at people for almost 100 years. It probably has another 100 years in it's future.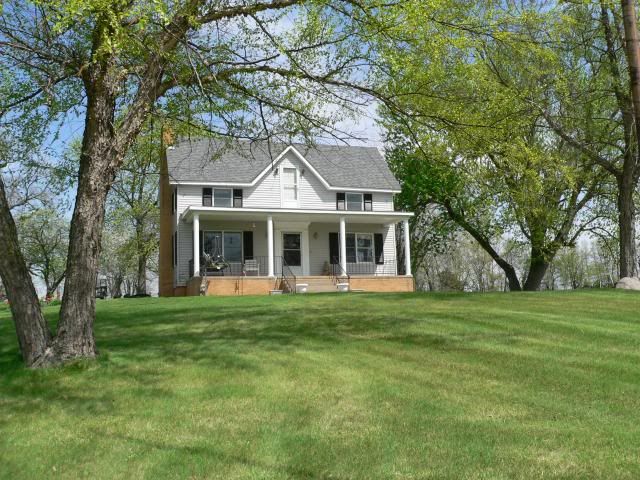 Got everything settled and did a little scouting and set a few blinds. Did sit one morning down from a ridge the turkeys love to roost on. The gobblers were going off like mad. I was of course, pumped and ready for the opener! Opening morning found me sitting in a small food plot down from the ridge. No gobbling! No sounds any where. Really an unusual morning. Decided to just sit back, make a yelp here and there. Just enjoy the morning. Right at seven o'clock I hear that familiar sound that you just love to hear. A drumming gobbler!! He's behind me and working his way right by me headed to my brand new Avain decoy. He didn't make it.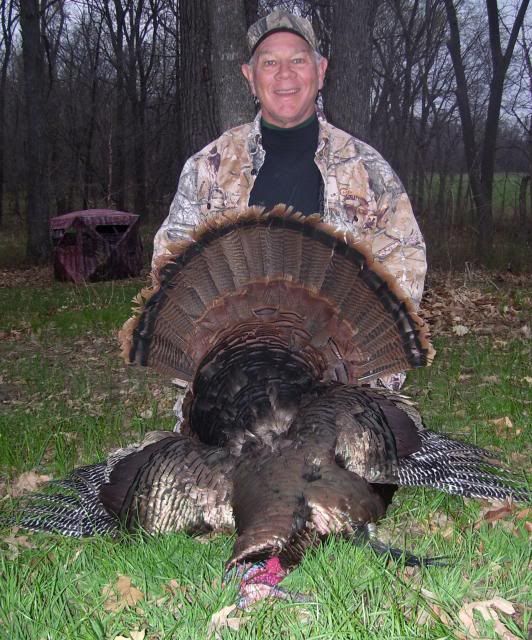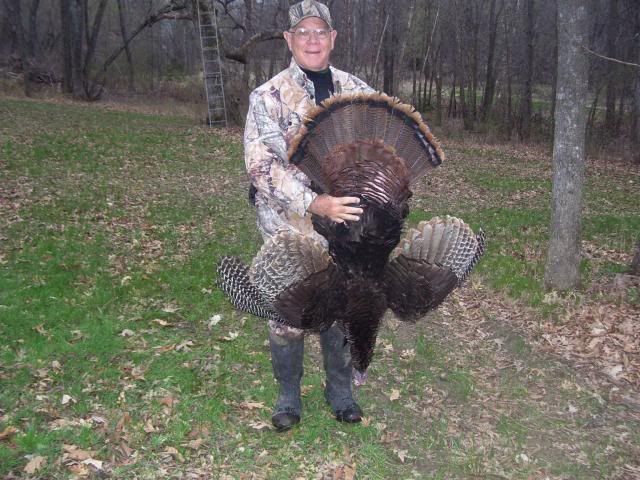 Excellent bird with three beards-Main beard 11in. with the second and third ones at 3 in.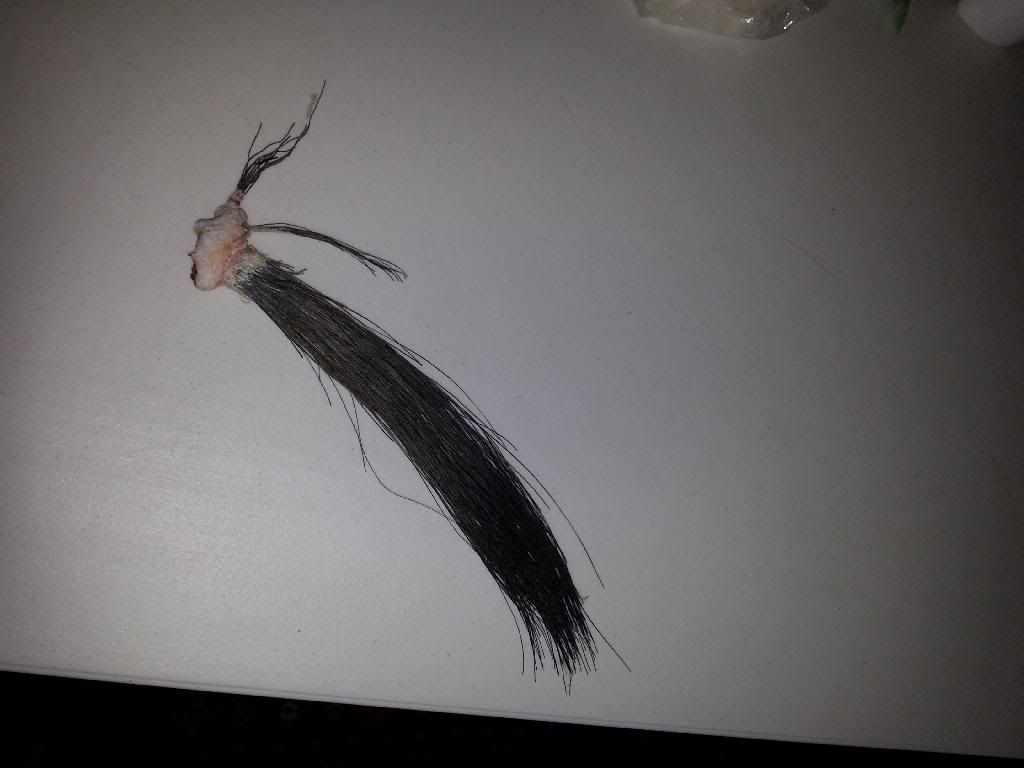 His weight was 24 lbs. and he carried 1 1/4 in spurs.
Get back to the house and Ben calls. Success on his farm also. Quite morning, but the turkeys were falling.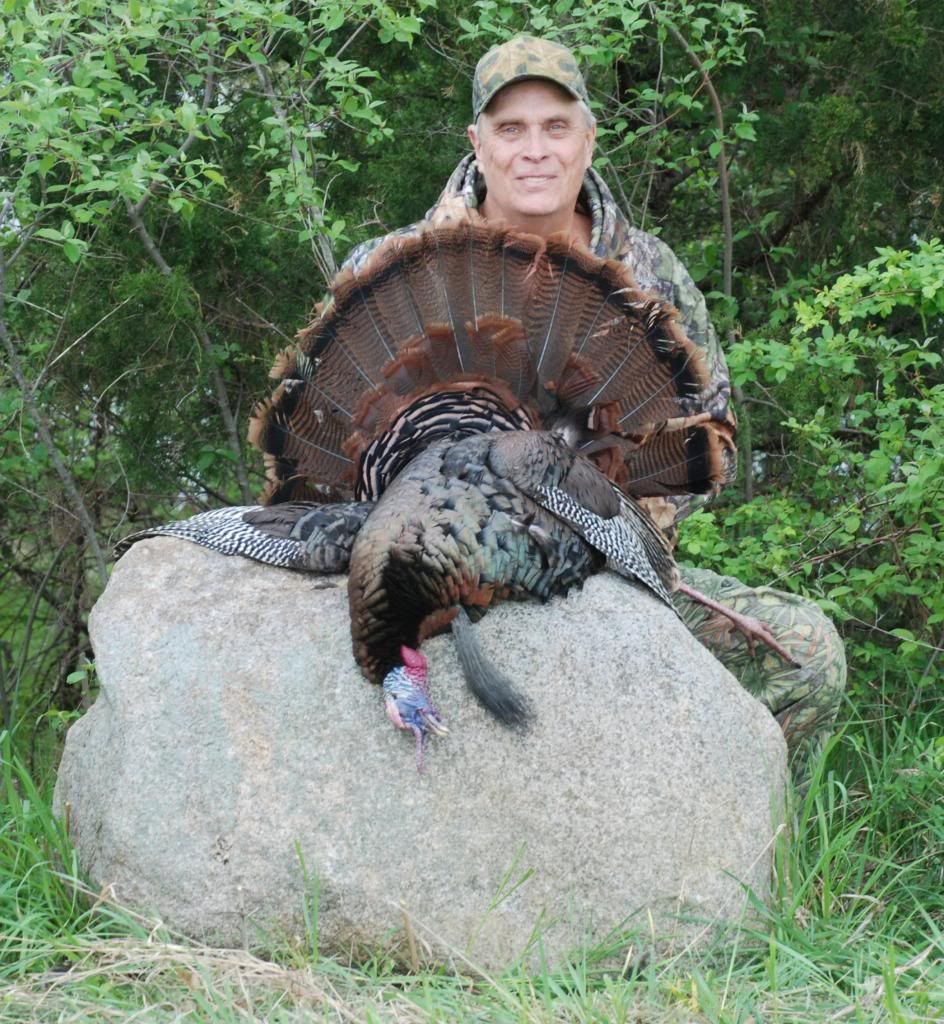 The success didn't stop there. Our friends Rich and Tab from Ft. Lauderdale hunt in Putnam Co. which is to our north. They also experienced some excellent results with Rich and Tab both scoring some excellent birds. Rich's bird also had the multiple beard trait also, with one at 10 1/2 and one at 8 in.
Rich's bird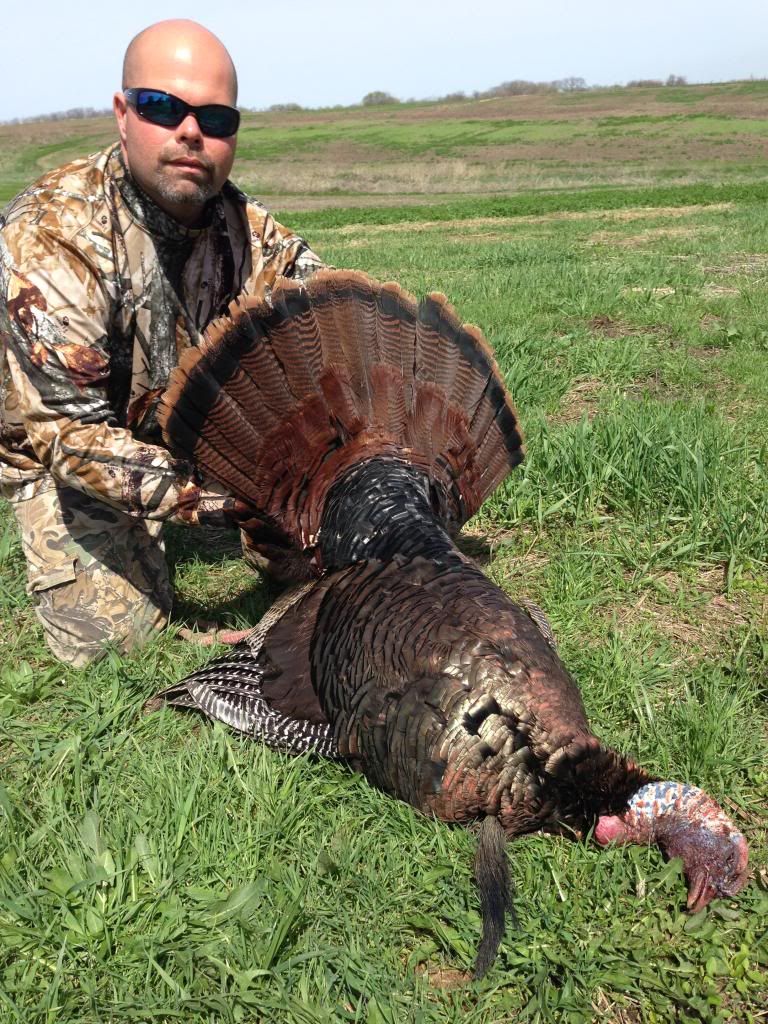 Tab's bird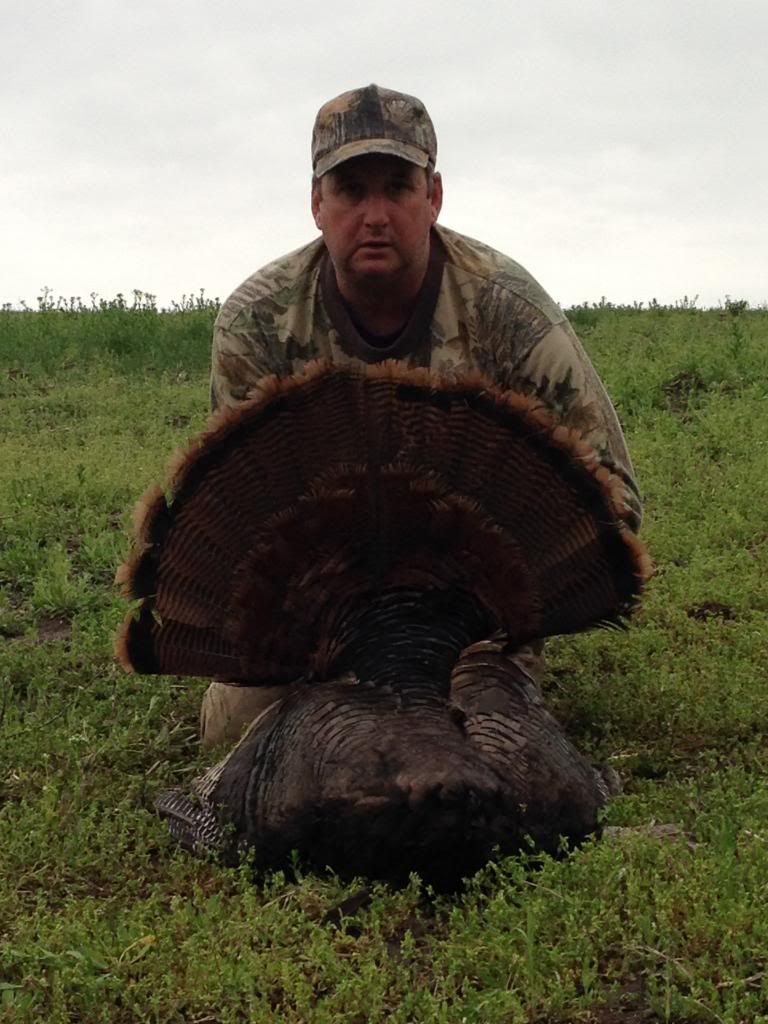 Well, as you can see the Missouri season was quite a success, with not only our group enjoying luck, but the whole state reported one of it's better years. Hoping for another excellent hatch. Love those baby turkeys!!
I can't leave yet without giving you the results of another hunt we go on. The "Happy Morel Mushroom Hunt". The best eating, fun hunting, enjoyable time you can indulge in.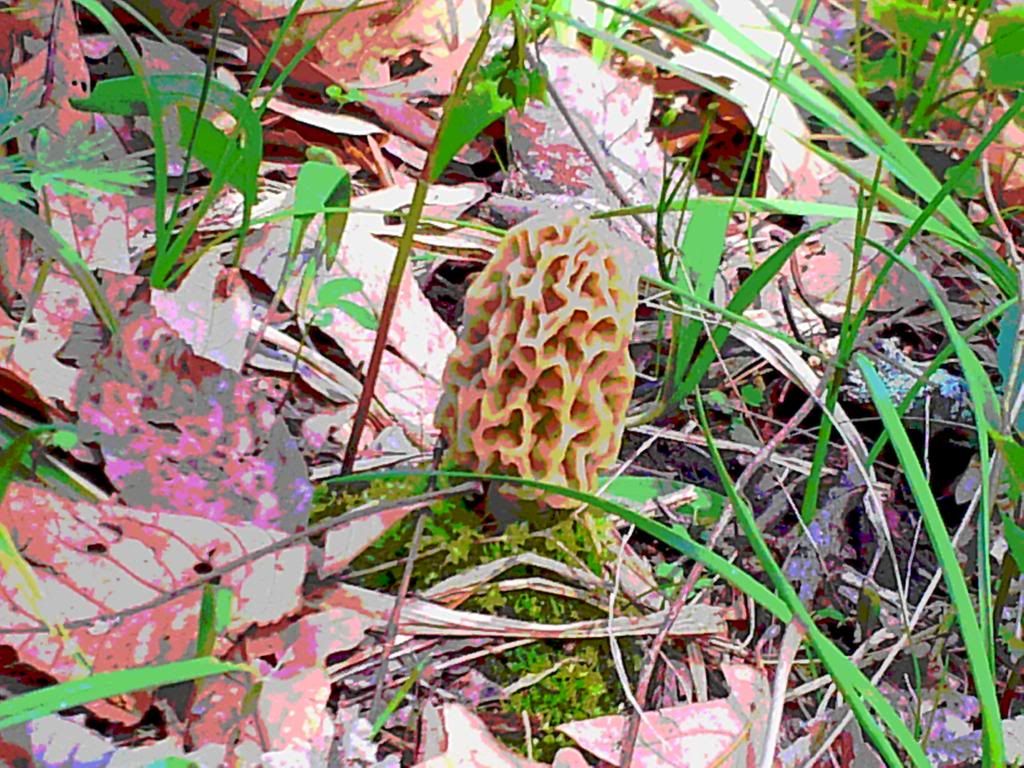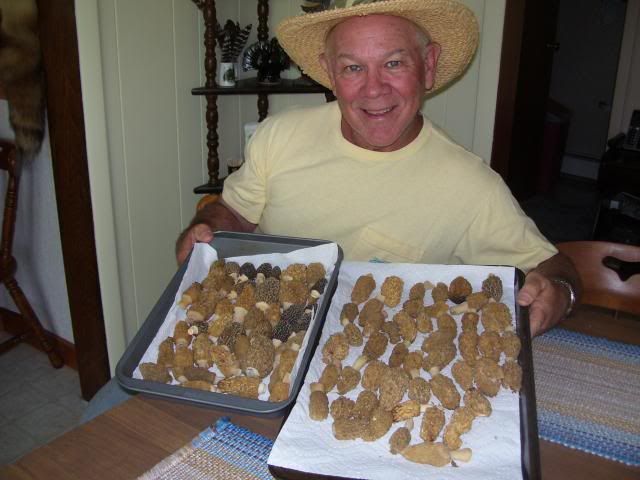 They are considered the best tasting mushroom that grows.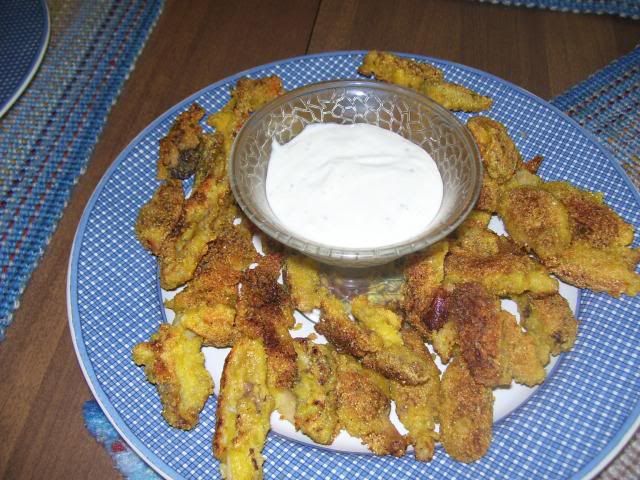 Enjoy!
[SIGPIC][/SIGPIC]