Home
›
East Central General Fishing & The Outdoors
Rinker Canal at Night Question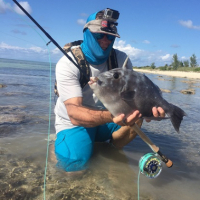 Docked Wages
Posts: 3,141
Moderator
Has anyone been fishing Rinker Canal lately? I heard some news about construction there back in January that had things all messed up.

I am looking for a place to night later this week and not looking to hit docks for schoolie trout (loads of them by my house). I remember a post a while ago with some good night fishing at Rinker, would this be a good option and what are some reasonable expectations?
Mark Wilson
USCG 100t Master, Assist Tow, 200nm Coastal
Marine Surveyor, SAMS, ABYC, IAMI, FMIU
Wilson Yacht Survey, Inc.