Home
›
Northeast (3 Forums)
›
Northeast General Fishing & The Outdoors
Fantastic stud sheepshead bite going on!
Boattronics
Posts: 5,215
Admiral
This weekend I got to go with the family for a few hours! We struggled for a bit trying to find reds on the high tide, but soon my good nieghbor Rod called us into the bite... the sheeps were chewing good out in the main river, and he even offered us some bait! Sure enough, we met up and borrowed some fids from him and a few minutes later Tasha had landed the biggest sheep thats graced my boat in years!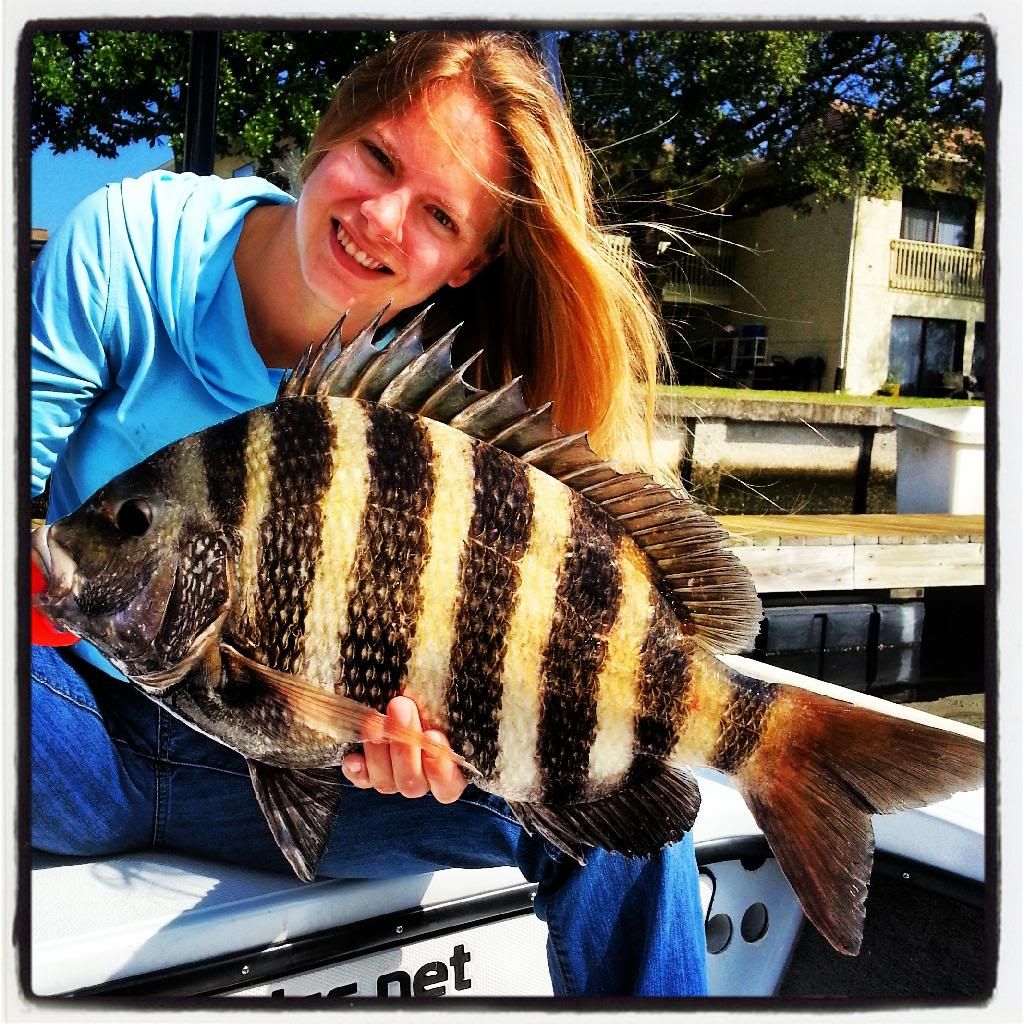 They chewed good for the next couple hours, and we managed to keep Trinity entertained through a few fish. All of them over 7lbs, with Tashas 9.2 as the best! Look at these stud fish!
Rod has been tearing the big ones up, with 16 fish over 7lbs in two quick trips.
I also went on beach recon, but even with the temp now at 62, its a barren waste land. This has been an incredibly cold winter, and Im sure im not the only one growing crazy waiting on warmer water.
Ill post up a few more pics when I get a minute, but wanted yall to know about the sheep bite... they have been inhaling fiddlers at all the main spots, and mostly all bigger fish!