Home
›
Boating
1650 Alumacraft Bowfishing build (saga?)
Hey first post since I lost my account in one of the switch overs/crashes awhile ago.
I have been slowly working on building a bowfishing machine out of my 16 foot all welded aluminum hull. I got this boat while I was in college at UNF. Any way here is the progression of this boat. I am going to be copying the build from another forum so if some of it is redundant or doesn't make sense you will know why. Alot of backtracking do to money issues... Its always about money haha.
Originally from other forum on 5/21/11:
Whats up guys first post, I have been lurking around on here for a while taking in all the basic info and I finally got my first Bowfishing/gigging rig. It is an 1650 all welded Alumacraft, my local stomping grounds are Jacksonville, Fl any way I bought it two weeks ago and Just went on the first voyage last night, the Genny pooped out after an hour so no fish but hey the boat didn't sink. This morning I got the Genny back up and made a couple of changes.
I Have been bowfishing on my roommates boat for about a year and it was OK (160 Key Largo) but there wasn't enough room for 3 to shoot nicely and the Genny smoke tore up the white fiberglass lots of scrubbing after every trip.
Done with the rambling on with some pics.
When I first got it the original plywood floor was rotted to hell so that was the first to go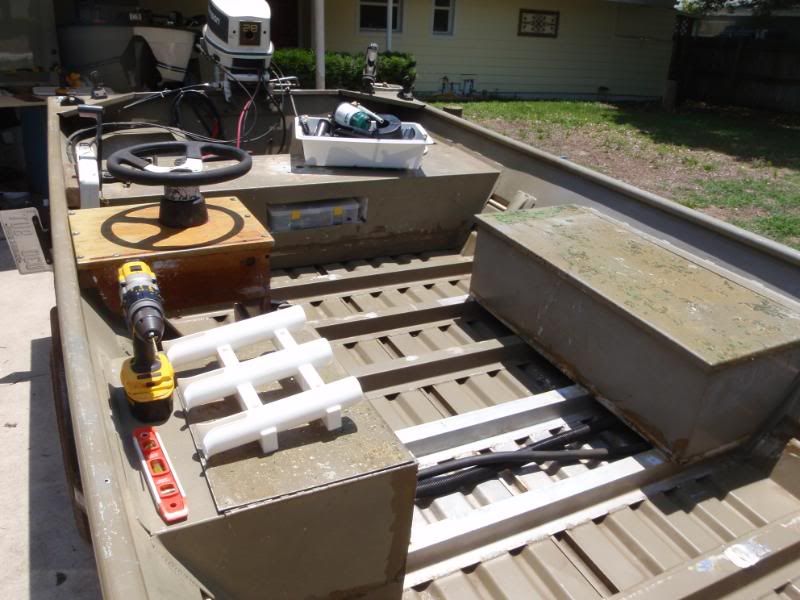 Ready for the first outing last night
This afternoon waiting for tonight put the generator up on my casting platform and it frees up some room.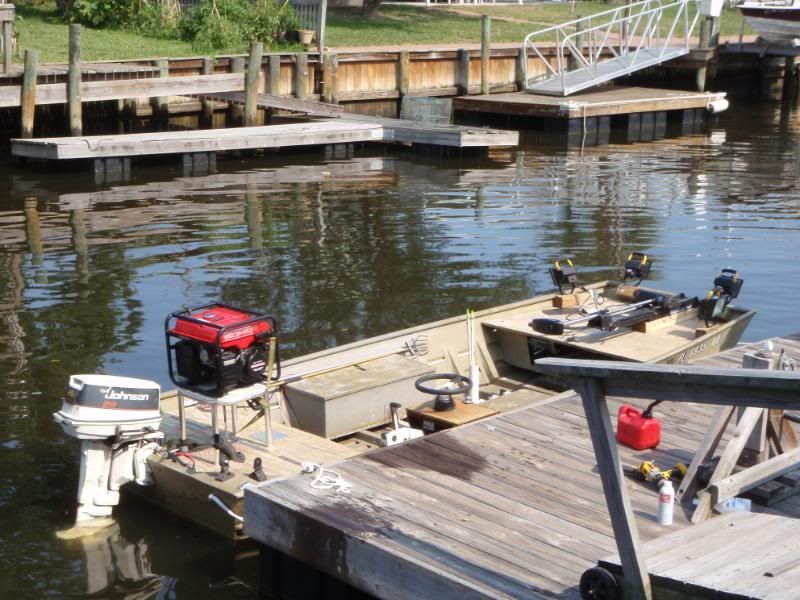 4 500w halogens and a motorguide 65v troller foot controlled soon to be stick
Ballast box for 4 400w hps that I got off Craigslist, still need to make fixtures for them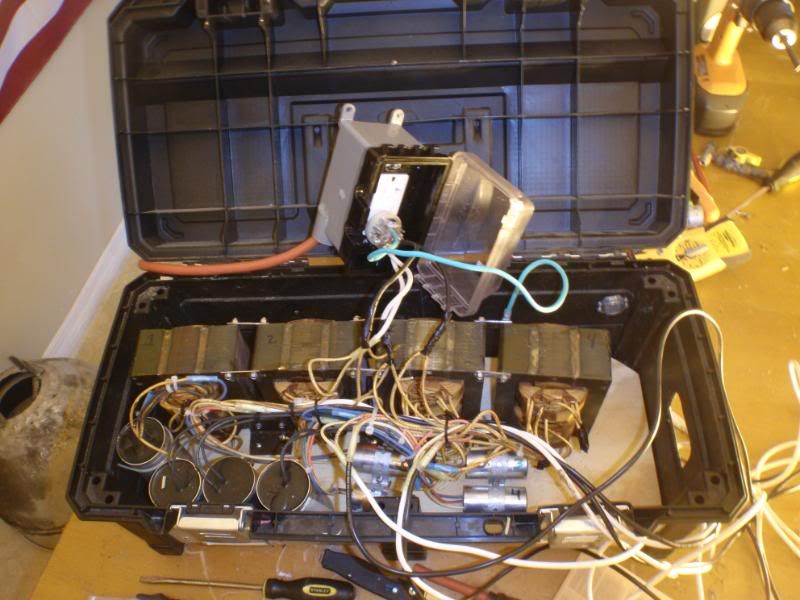 To be continued...