Home
›
West Central General Fishing & The Outdoors
Mangrove Snapper Report
stpetebaitman
St. Pete
Posts: 954
Officer
The freezer is running thin on gag, so I decided to make a couple trips out to do some damage on the snapper.
Got out twice in the last week, both trips went pretty well. Limited out on one and got another nice load on the other.
We got some on a fishfinder rig with live threadfins/pilchards. But the majority came from freelining cut bait on jigheads.
On this trip we went to a spot in 50ft of water, the fish ran pretty small but there were some respectable ones mixed in. Also caught small amberjack to 15lbs, gags, grunts and scamp.
On Saturday we got out to 100ft, the fog was thick, so were the fish. We got 27 snapper and headed in; it is nauseating with fog so thick you can't see the horizon. Also caught Ajs to 30lbs and a couple yellowtail that were mixed in with the mangos. All fish caught on freelined jigheads and cut bait. These fish doubled in weight compared to the fish caught in 50ft.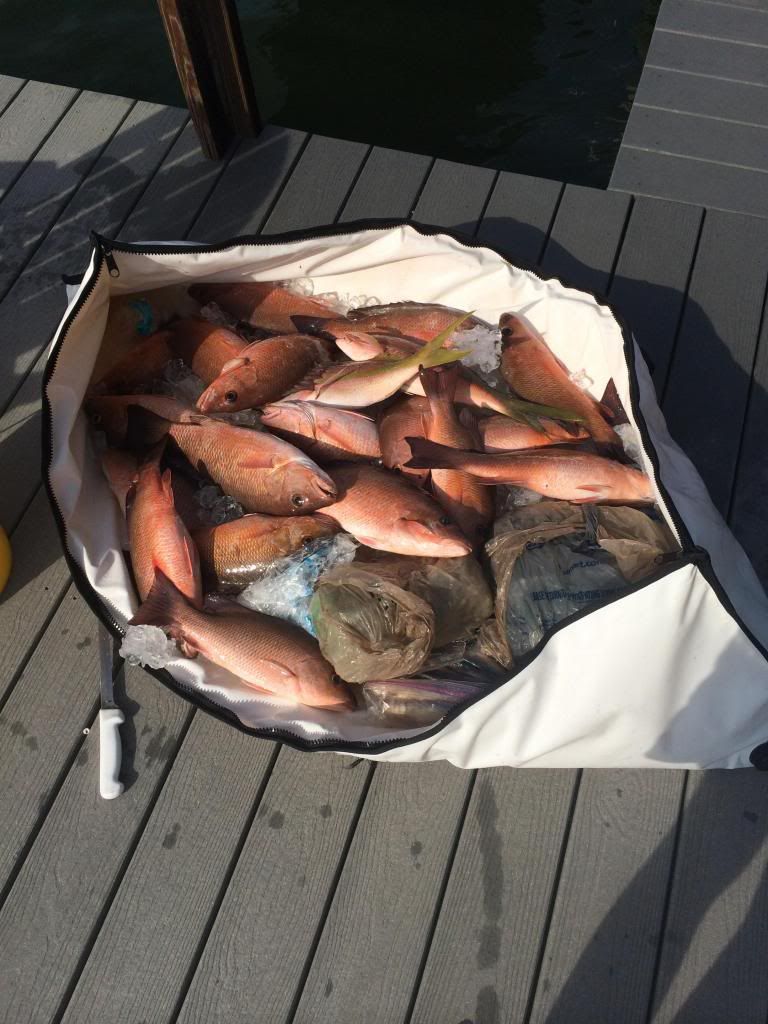 Plenty of snapper out there guys. Go get on em.
We live in a place with an amazing fishery. Enjoy it.