Home
›
Big Bend General Fishing & The Outdoors
Wet Day On BlueBay Homosassa
huntentails
Posts: 1,697
Captain
BlueBay Homosassa 2-6-2014
With the weather forecast for rain and another front upon us we decided on exploring Blue-Bay rain or shine? Well I guess we got our wish as we left the dock around one pm, with light rain coming down wind from the north and in the low 60`s not really a forecast for success but never the less we motored on. With the tide to be low around three I hoped if nothing else to find some structure to fish in better conditions? As we entered the bay still raining and tide still headed out with gin clear water even though overcast it was easy to see while we putted around. Liking what I was seeing but with little or no bait action we decided to fish a few of the points with deep water? It didn't take long as the fish were there and hungry, we made short order of putting some in the box for a couple dinners until this weather cleans up. I guess sometimes it just happens that way not only did we get some nice fish I found a new area to try and fish in better conditions!
Well we were back on the trailer before dark with a couple limits of 18 & 19 inch-ers all in all a wet but nice day on the bay!
Biggest fish of the day 23 inches the rest upper slot with only a couple falling in the lower slot and under the slot.
Here are the only pictures from today`s trip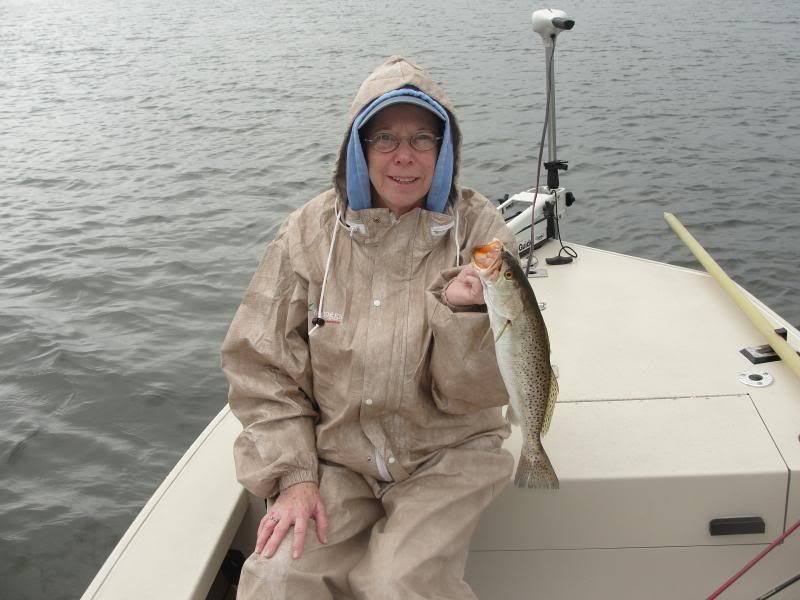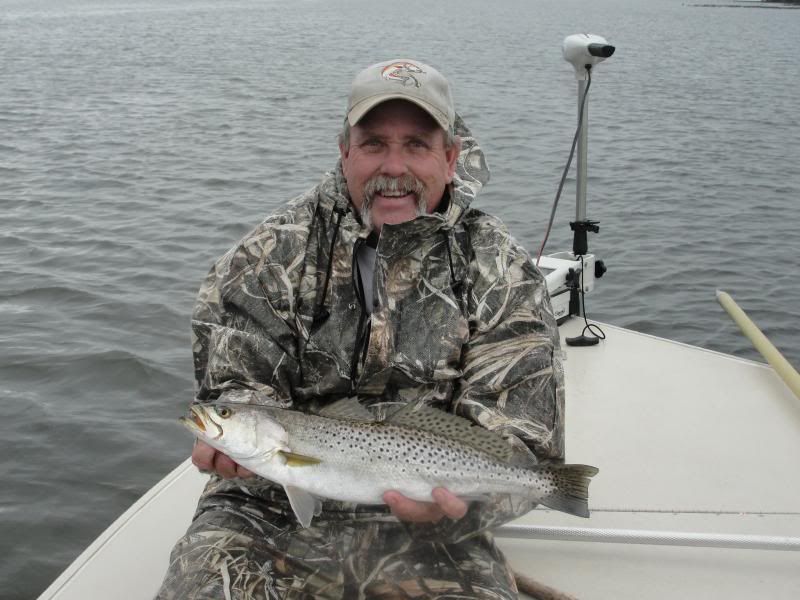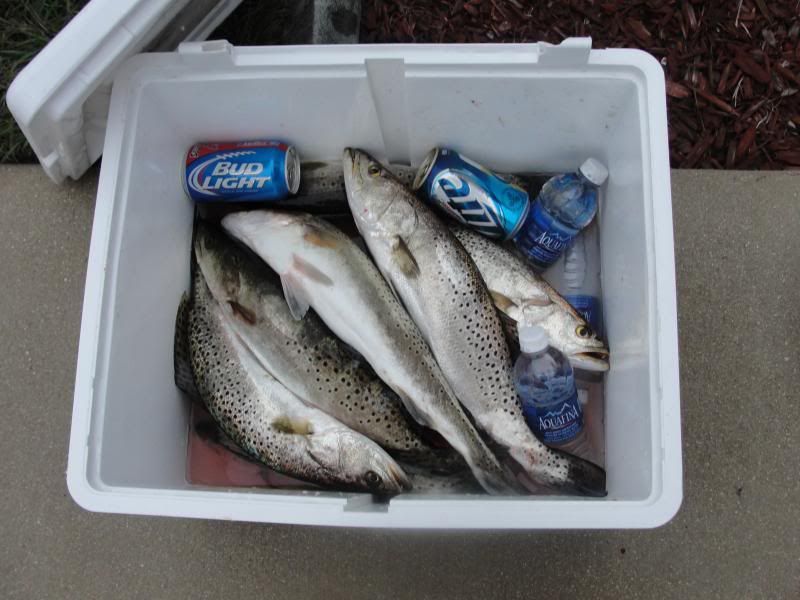 Bait of the day MIRRORDINE & ZOOM ROOTBEER FLUKE:grin