Home
›
Fly Fishing
Got drum? An SBS for a bug with no name.
Ol'DirtyCaster
Posts: 2,410
Captain
Like alot of guys my time on the water this time of year is essentially just killing time until the spring migration of atlantic menhaden brings forth the chrome giants. Until then we play, finding anything that'll show us some backing. It was recently brought to my attention that I catch a few more black drum than most in my area, and this little bug has to claim at least partial credit. It usually gets nailed on the drop, while fishing unsuspecting schools of cruising blacks. Anyway, thought I would share since more than one person has asked about this fly. It has no name, and probably never will. If it takes more than 5 minutes you're doing something wrong.
List of materials
Hook: Gami SL45, SL11, SS15, or SP-113L3H. #8-#2
Eyes: Your call (I'm using midge sized brass)
Flash: Rootbeer crysral flash
Thread: Whatever. I'm using .004 mono.
Body: Peacock herl (4 strands)
wing: beaver (fox or nutria makes a great sub, and it's much cheaper).
1 Pheasant rump hackle or mallard flank
Start by adding your eyes and a base wrap, use head cement as needed.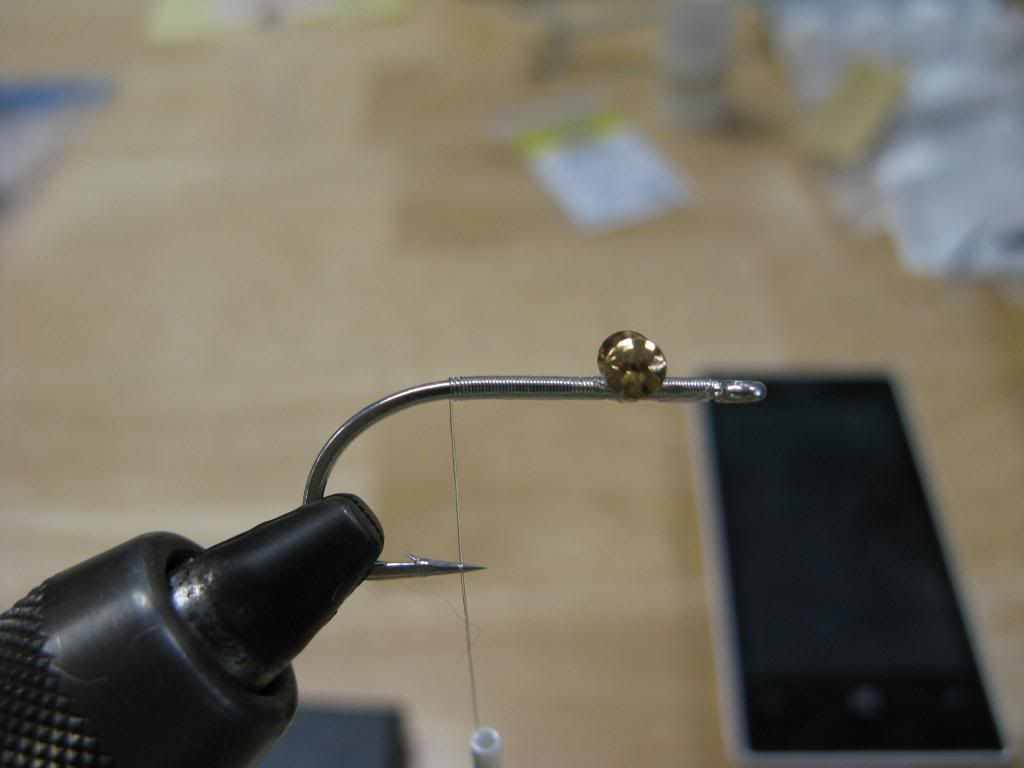 Tie in 3-4 strands of crystal flash.
Tie in 3-5 strands of peacock herl off the back of the fly, and trim off your ends.
Now spin up your herl until it tightens up, you'll know if you're too tight because it will break.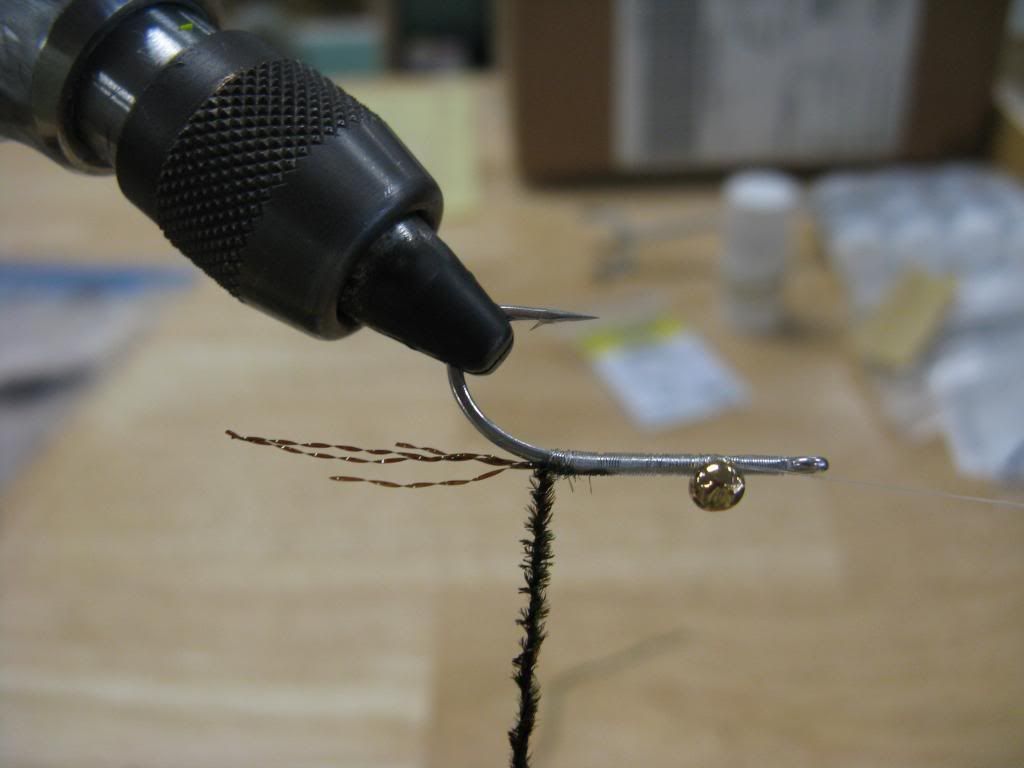 Now palmer your herl forward and tie it down. You don't need to cut it, just pull back at 180 degrees and it'll pop off flush.
Tie in a sparse wing of beaver/nutria/fox, a little goes a very long way.
Now tie in your pheasant/mallard flank, then palmer it forward 2-3 times.
Pull your wing up tight and wrap it down, this will create a wing that will act as a weed guard of sorts. That's it, tie off and go fishing.