Home
›
East Central General Fishing & The Outdoors
A week of fishing-SI to ML-Jan 25-31
Final Point
Posts: 459
Deckhand
Been fishing a lot but haven't been posting much. Figured I'd lump my last week of fishing into one post.
25Jan
Conditions sucked....wind was howling out of the North at like 30mph and it was COLD!! Especially when that wind hit you along with the spray from the 3 footers in the river. Decided to hit that protected water around the Honest John canals. The clients were staying for another 2 days and wanted some fresh fish dinners while they were here!! Ended up drifting down several of the canals and pitching pieces of shrimp up under the trees. Caught a bunch of fish including rat reds, trout, sheepshead, whiting, and 8 black drum. The whiting were big for the river, with the biggest being around 18". All drum were keepers with the biggest being about 26". Kept enough fish for the 2 of them and let the rest go back to bite another day. :thumbsup
28Feb
Had a guide buddy of mine give me a call Monday night. He had a client in from Alaska who wanted to catch a jumbo red and wanted to know if the inlet was producing. I sent him some recent pics and they were ready to go the following day. We met at the ramp at 3pm and made short work of putting 60 pins and pigs in the well. Took us 3 spots to find them but when we did they were THICK!! We were heading to the inlet by 4:30. Water was cold and clean with almost no waves whatsoever. Hadn't seen the inlet that calm in a while. Tried drifting livies for reds but the blues were so thick that we couldn't get a bait past them Fortunately we had plenty of spares. Ended up catching about 20 blues over the next hour and a half or so. As it was getting dark it went from getting a blue fish hit every drift to getting redfish hits just as fast. Not sure how many we hooked or landed, but we put Daniel on his biggest red by far......46" and over 40lbs.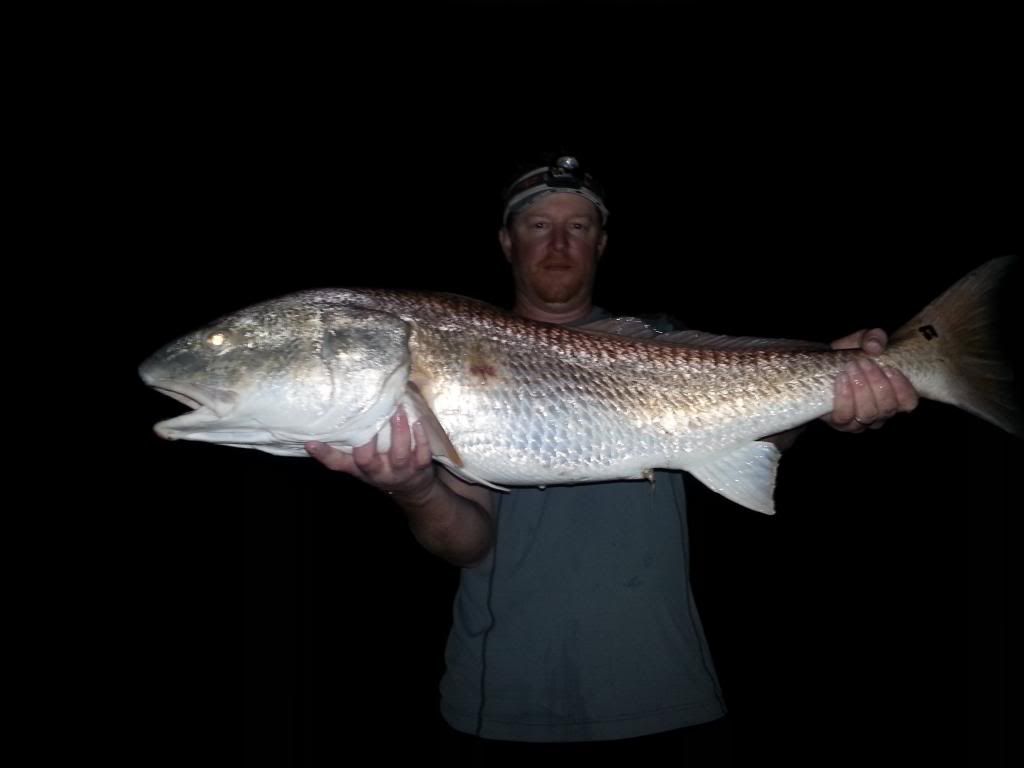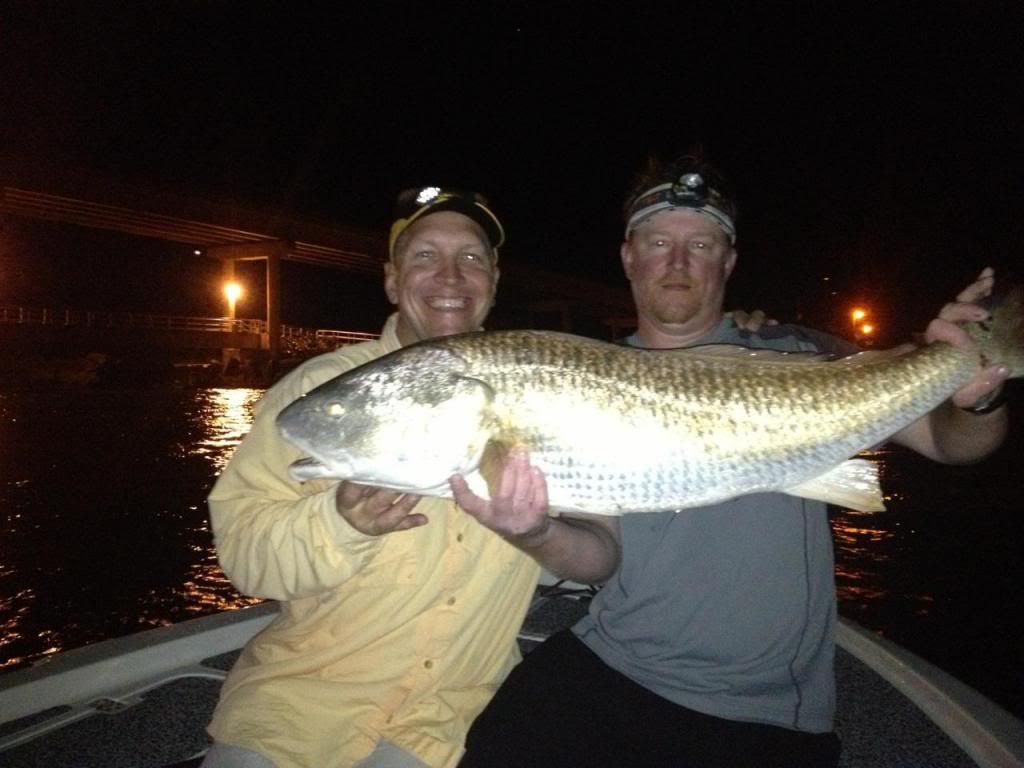 31Feb
My buddy, Capt. Bill Coe of oFISHial Charters invited me up for a day of fun fishing on Mosquito Lagoon. After consulting with the weather man, we decided that Friday looked like a perfect day. 75 degree weather, 5mph winds, partly cloudy, and 10% chance of rain. By Thurs night the weather man still had our backs saying that it was going to be a great day. Well, Friday morning shows up and it's raining, blowing 25, 50 something degrees, and just plain nasty. Of course, we are already at the ramp by this point so we decide to man up and make a go of it. I mean, the weather man said it was going to be nice so the rain/wind/cold had to improve, right? WRONG!! Wind never got below 15mph, it never stopped raining, and we didn't even glimpse blue sky all day. :banghead But, as the saying goes, Weather only affects the fisherman, not the fish!! Well, I'm really glad we stayed out. The redfish were a little tough for us. Found some nice schools but we couldn't see them because of the whitecaps in the lagoon so they usually showed themselves by spooking off from the boat. Did manage to put 5 in the boat throughout the day by picking off singles blind casting. :cool: But the real winner of the day was this one small stretch of shoreline where Bill says "there's usually some good trout holding in here". And guess what? He was RIGHT!!! We ended up putting over 30 trout in the boat on this one 1/2 mile stretch of real estate...all but 2 being over 20 inches, and 8 or so being over 25". Big fish of the day was 28". And while the fishing was great, the real joy was seeing something I hadn't seen in quite a while....GRASS!!! I didn't know that stuff was still growing around here. Sure wish Sebastian looked like that. Anyway, had a great day up there with great fishing buddies!!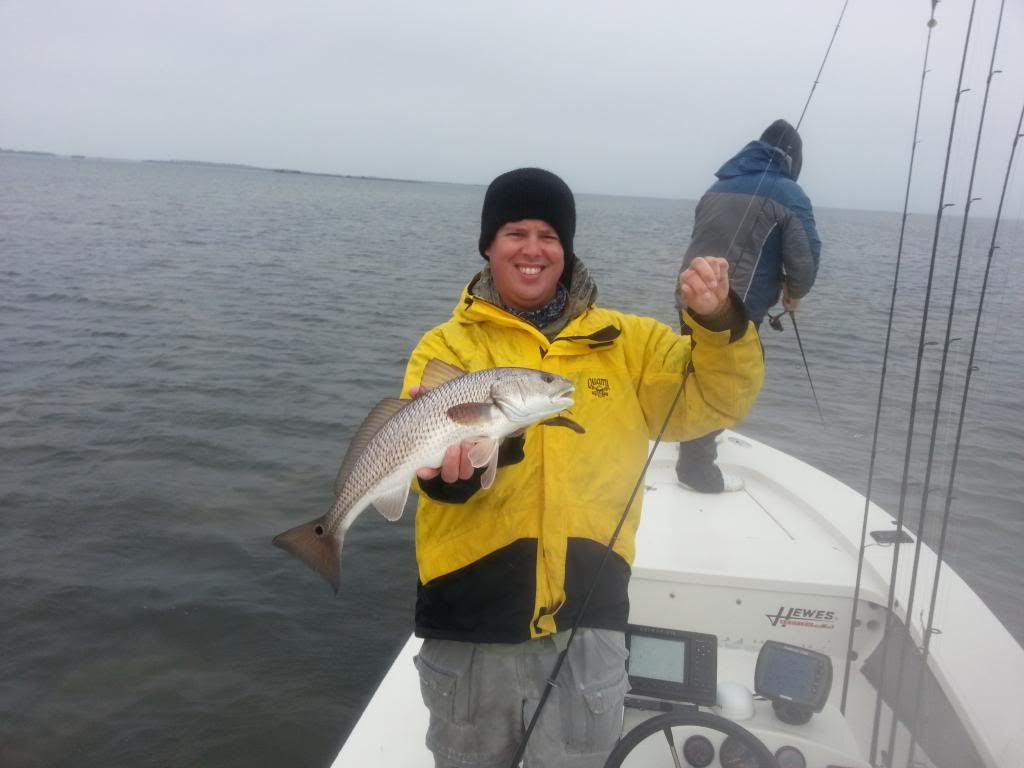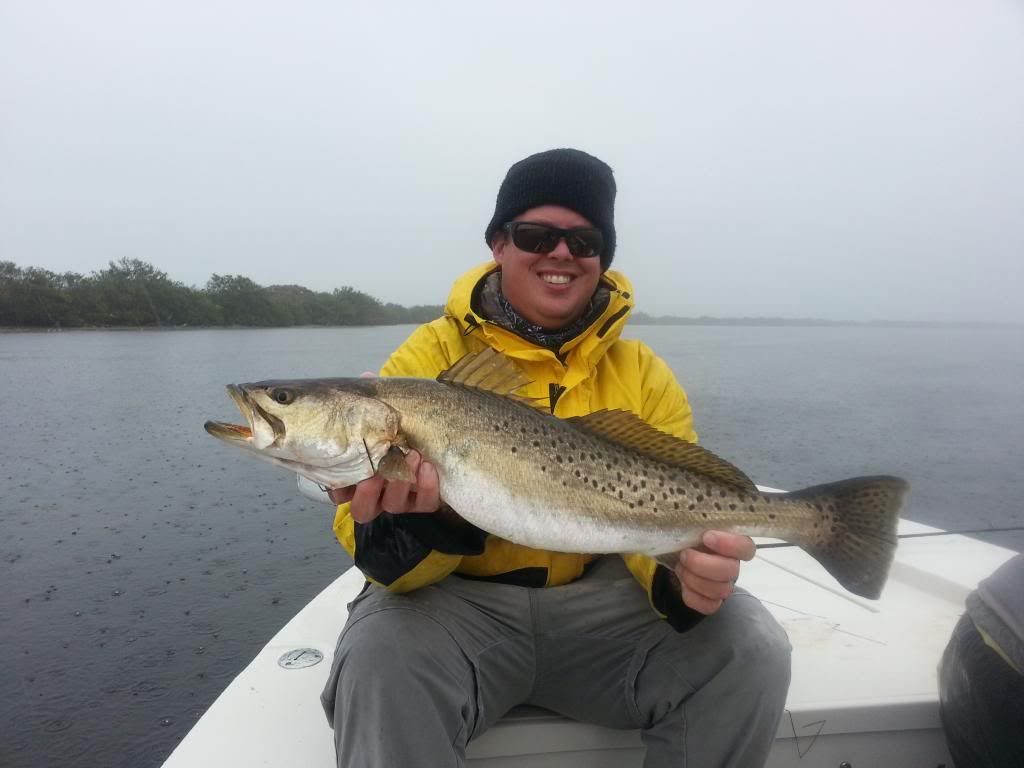 Final Point Charters
Specializing in Offshore/Nearshore/Backcountry trips in the Lower Keys
Come fish the World Famous Lower Keys and see what all the hype is about!
Check out our website for rates and booking information.
772-584-1239
[SIGPIC][/SIGPIC]