Home
›
Northeast (3 Forums)
›
Northeast General Fishing & The Outdoors
Teaching Them Young, Bottom Bounding! Pic Heavy
capcioffi
Posts: 831
Officer
Left St. Augustine around 8:15 AM on Sunday to find some really good sea conditions. We fished between 16-20 miles out and found fish on every spot. We caught gag grouper to 13 pounds, snapper over 20 pounds, trigger, 1 keeper cobia, 1 throw back cobia, lost a nice cobia, and 25 sea bass (some which were studs).
The bait of choice was fresh cut strips and the fish could not help themselves. The only real problem all day was the **** snapper. We would pull up to spot make a drop or two and nail some nice sea bass and then the snapper would jump all over the baits. The kids stopped fishing for a long while because they were getting scared of the snapper ripping the rods out of their hands (not joking, we got got some mules).
The water quality really suprised us being somewhat blue and 66 degress at 16 miles (thought it would be pea green with all the west winds), and blue clean 69.5 degrees at 20 miles. At 95 feet and 20 miles out is where we found the cobia.
Had a great day fishing with my brother (Why Work), Shawn (put the Hammer down on some snapper), Dad, and the kids. If you get a chance take your kids or someone else's kids fishing. Don't buy them a video game, buy them a fishing rod.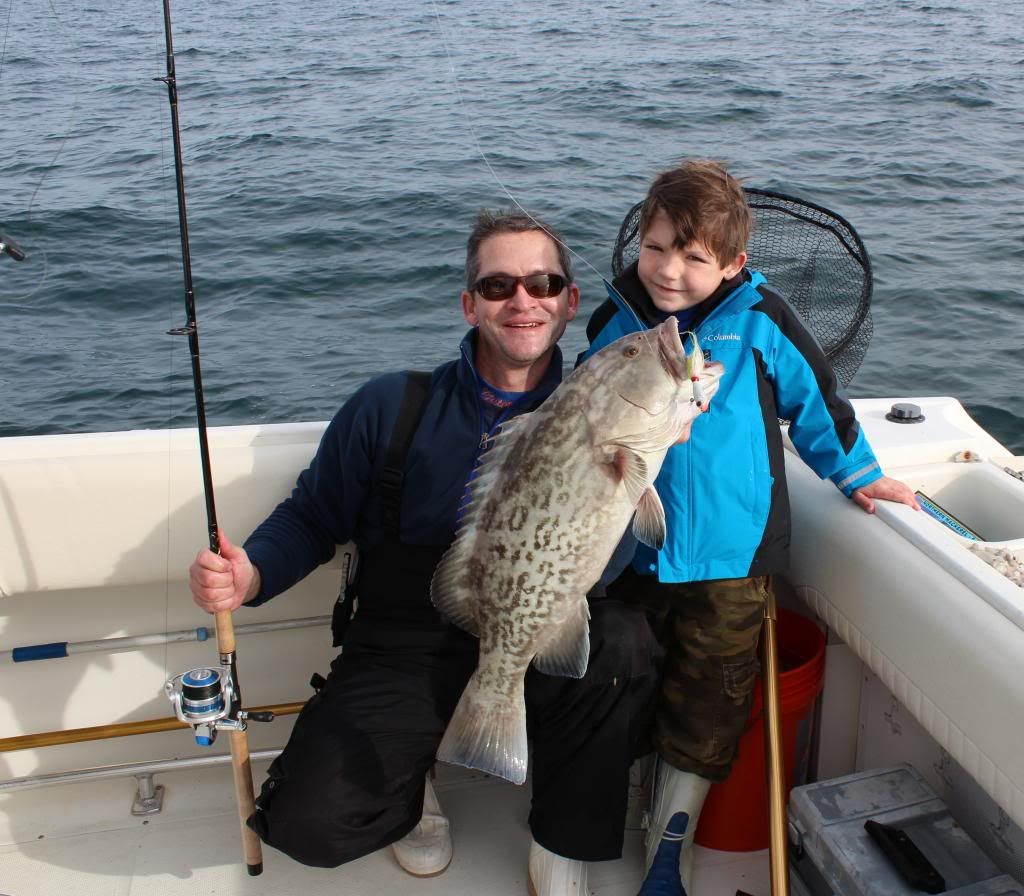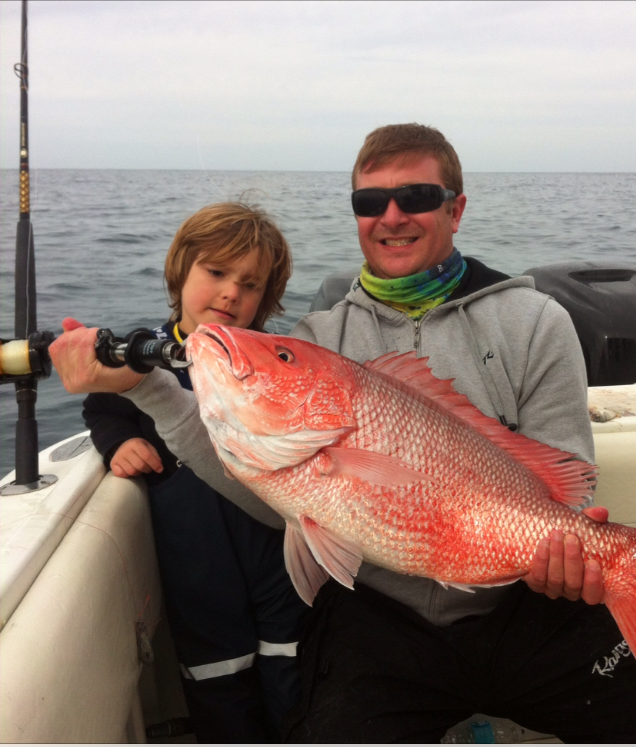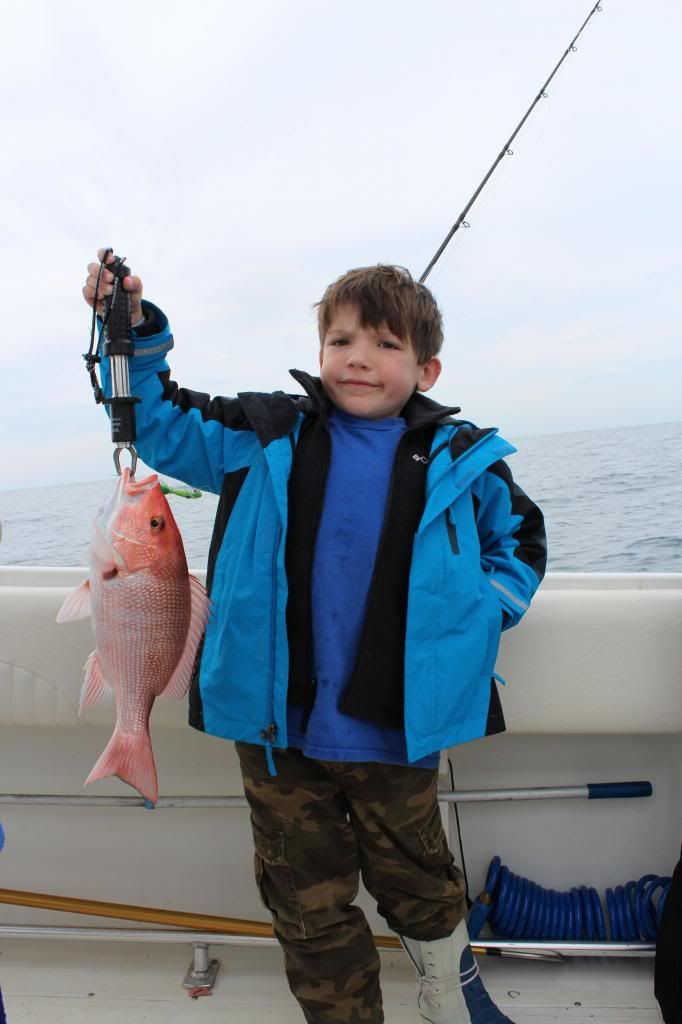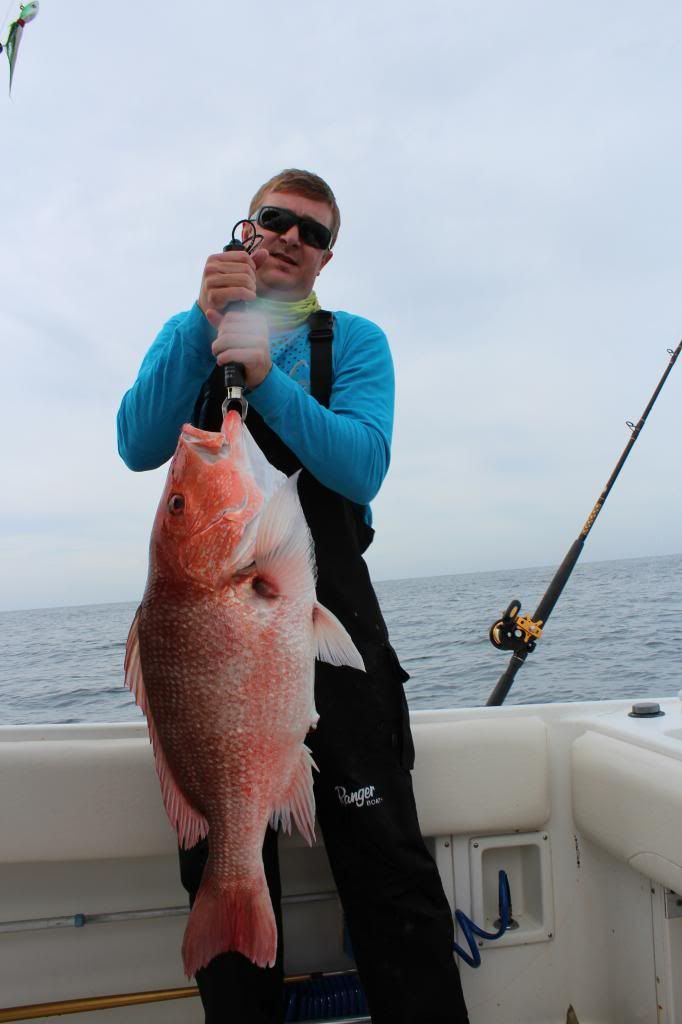 Why Work , WORKING!!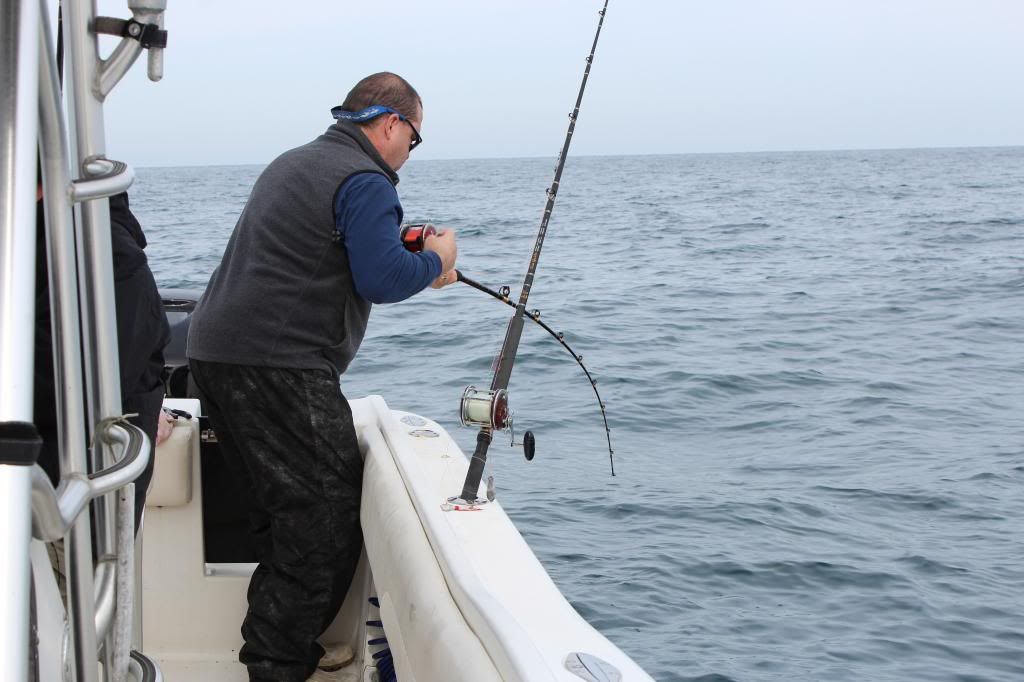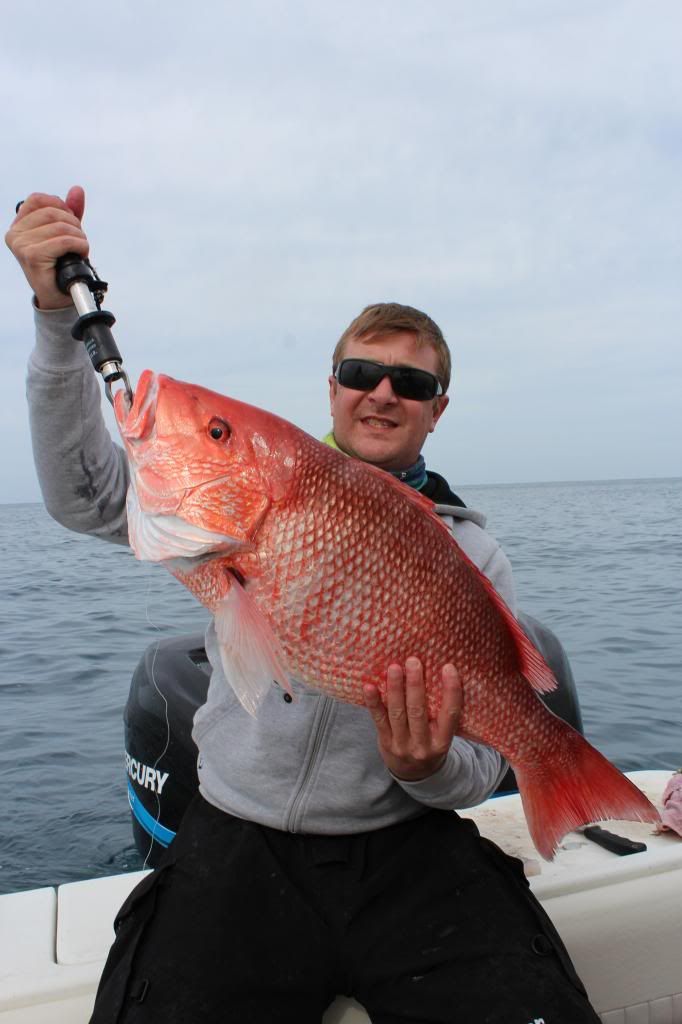 Some Stud SEABASS!!!!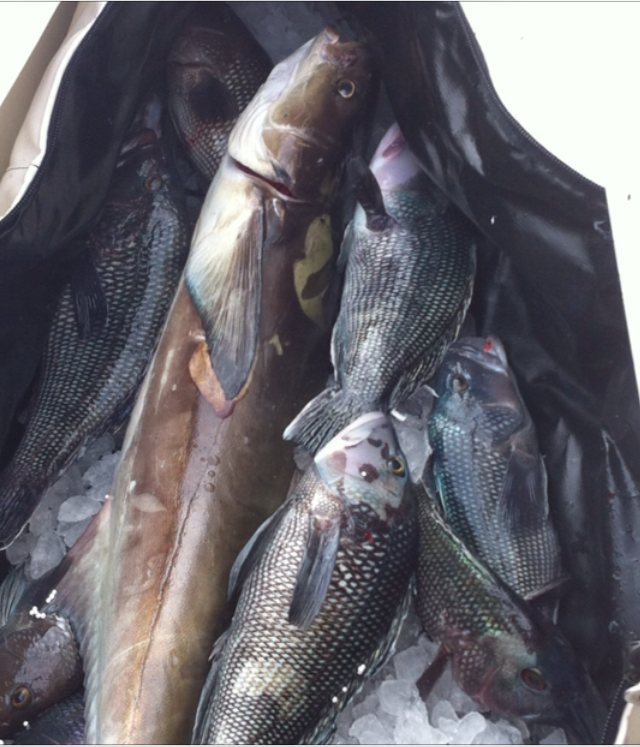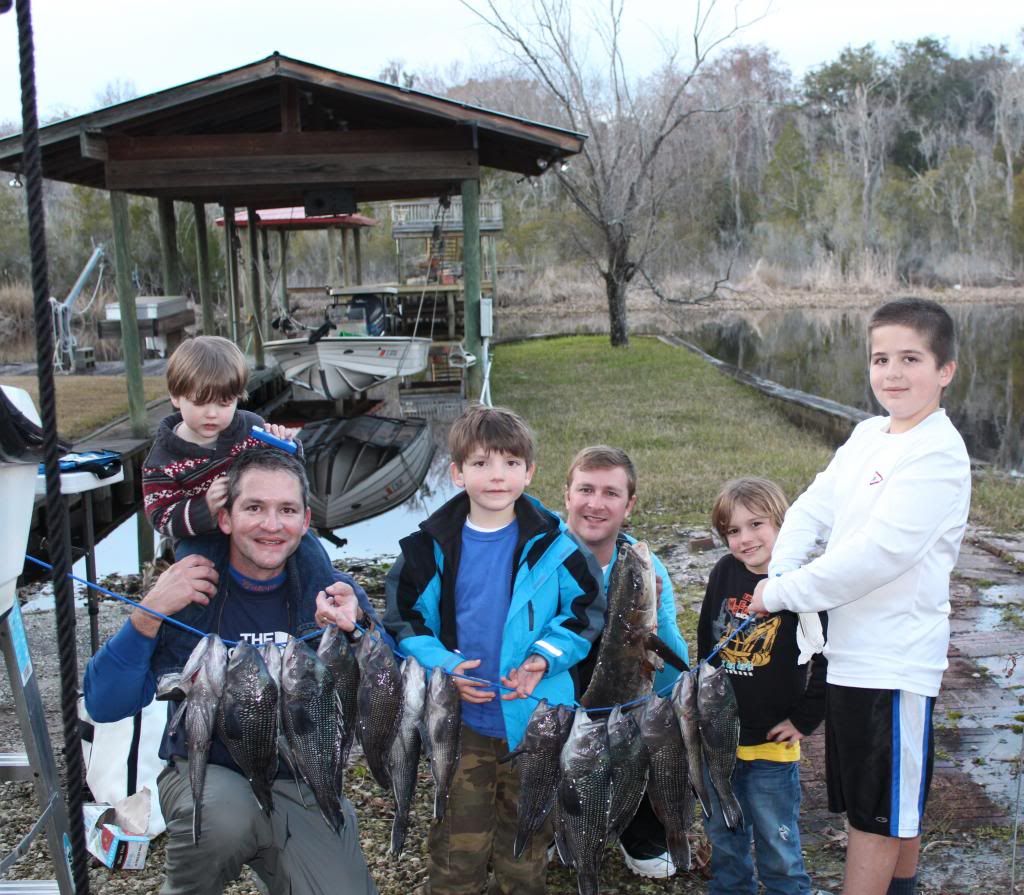 The 2 year old wants in on the action!!