Home
›
Panhandle General Fishing & The Outdoors
Crazy past couple weeks... finally made it out. Panama City offshore - 10/19/13
Panhandler80
Posts: 8,742
Moderator
First of all, congrats to all of you who made it out for the last weekend of Fed snapper last weekend. I sure wanted to make it, but I had out-of-town obligations. More on that later... it was in Maine (a place I'd never been, and I got some pretty good pics for a point and shoot camera) and I hope to have that posted up soon. LOTS of pics to weed through.
Anyway, that trip had me back in Panama City around midnight Monday night and work got crazy, as did trip prep for this particular trip. That being said, I simply never had time to post up congrats from the cell phone at work for all the great trips yall had last weekend. Yall tore em up, and it sounds like wx was pretty good for the most part.
So, MY TURN!, finally... ;-) Think it was late Aug last time we made it out. Managed to get work stuff back in order, and had enough bait rounded up to allow us to fish that full moon Friday night. Turned out to be a good trip, but we fished a LONG time and fished HARD. Fortunately we set a few records for three folks on board.
Heading out. Locked and loaded. While washing the rods this evening, I was able to recount each one being at least used, and most catching a fish or two (if bait counts).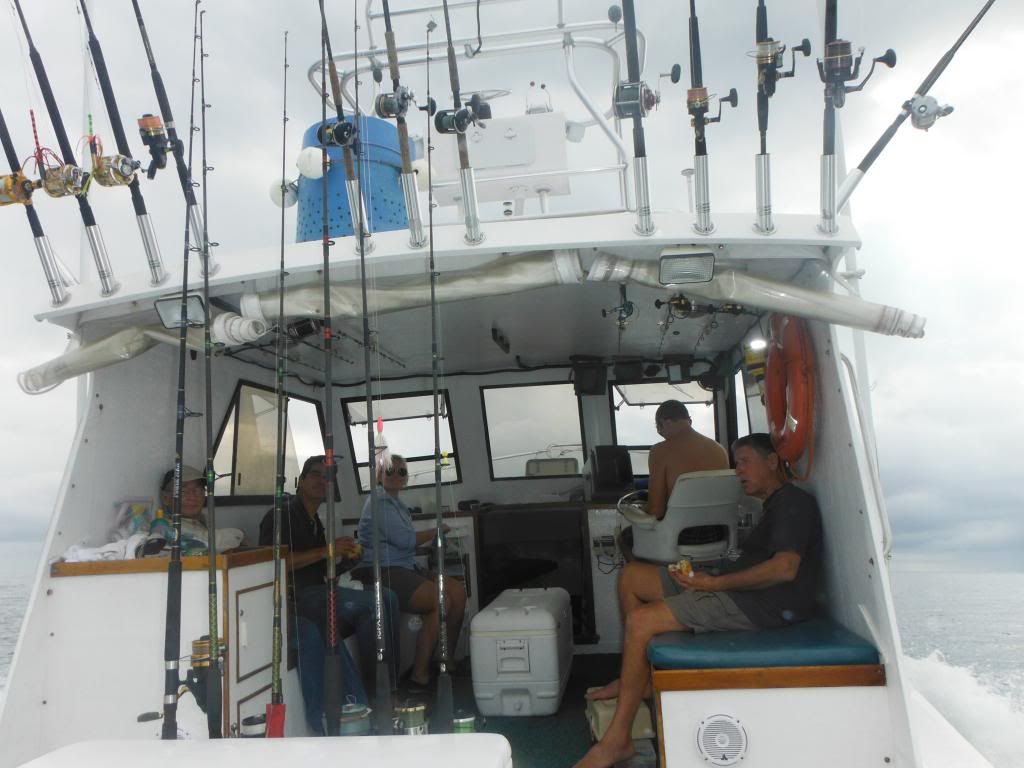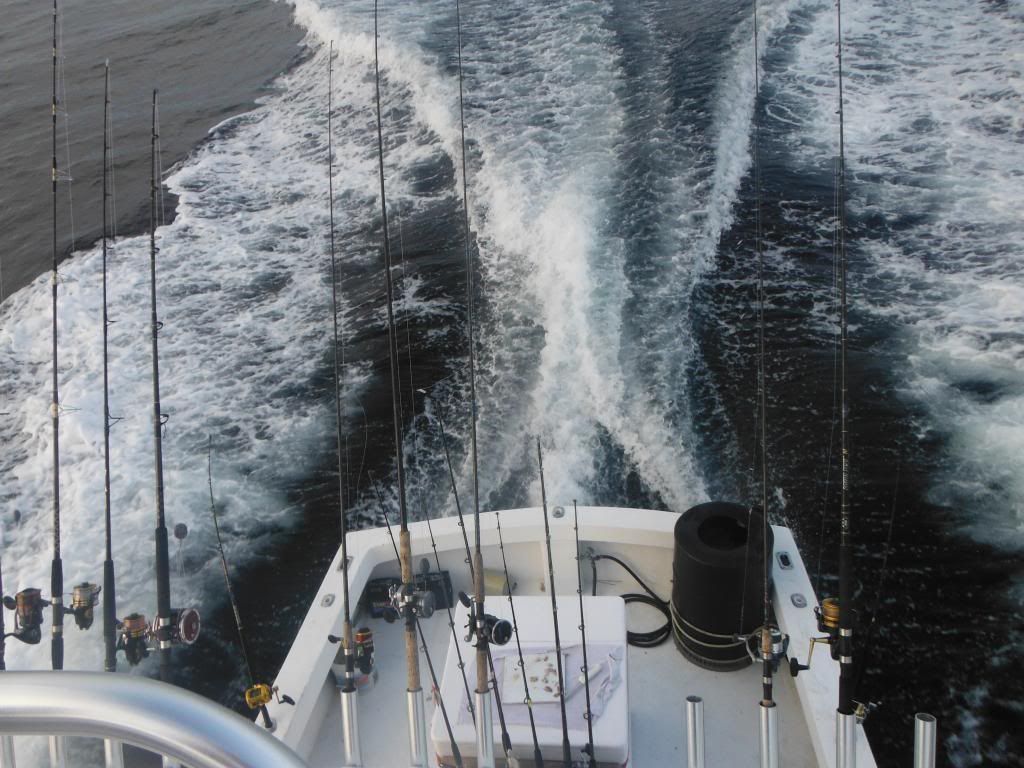 Pre-weak front. Pretty stable: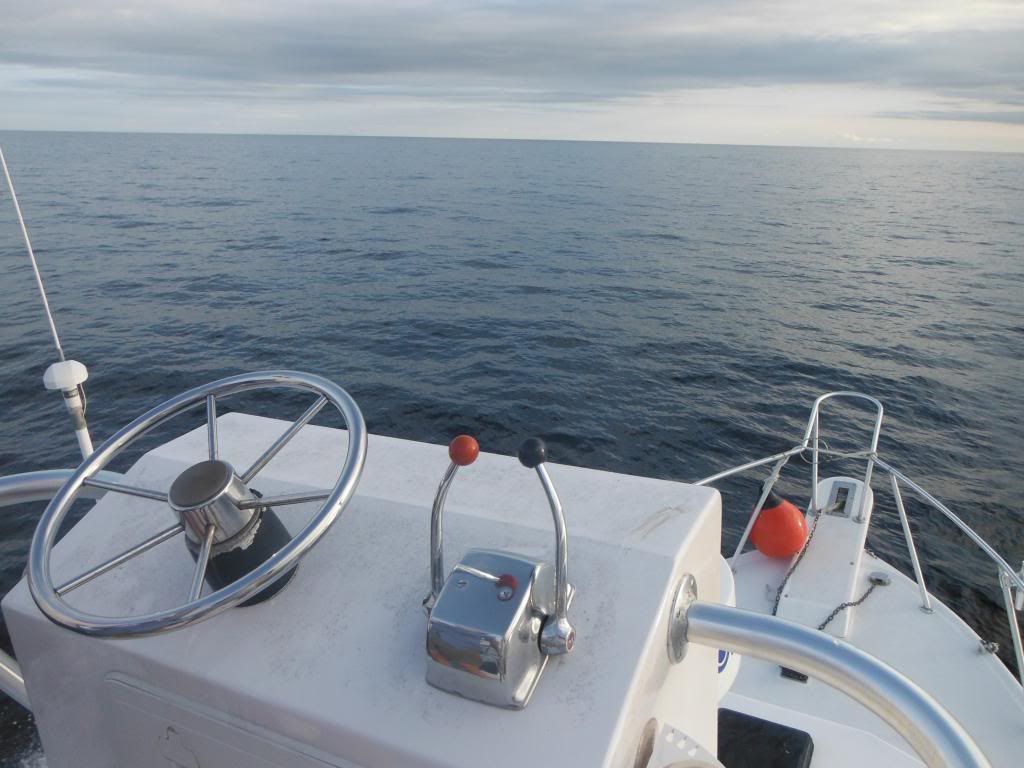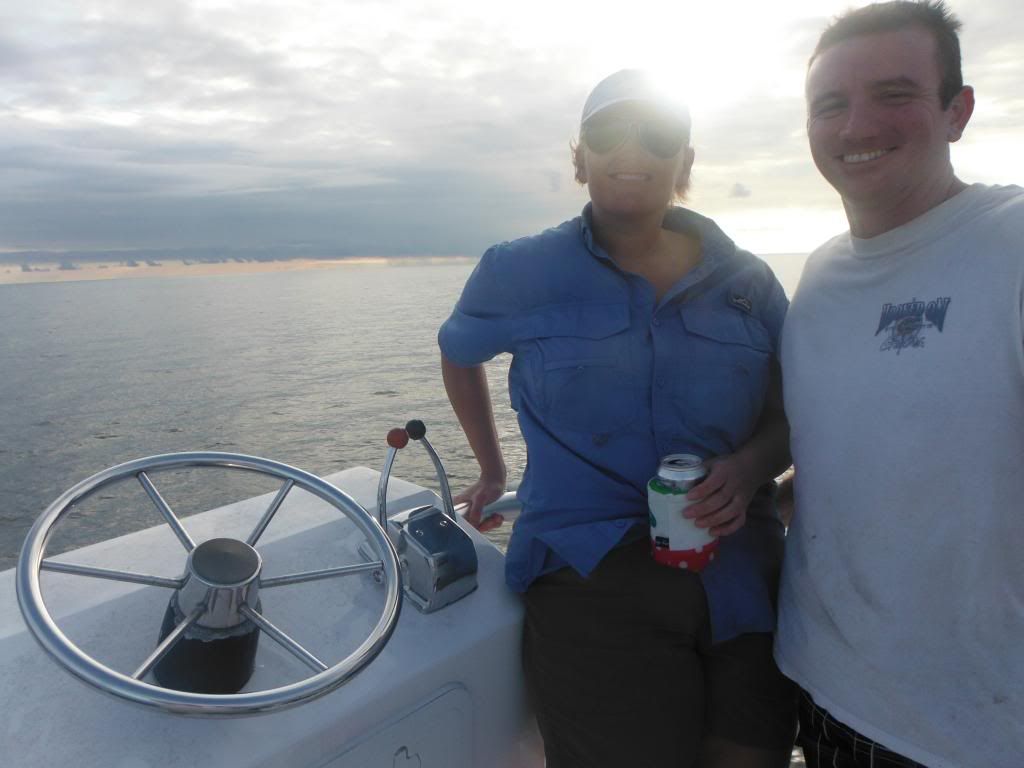 Time to fish... of course first grouper is caught by wife.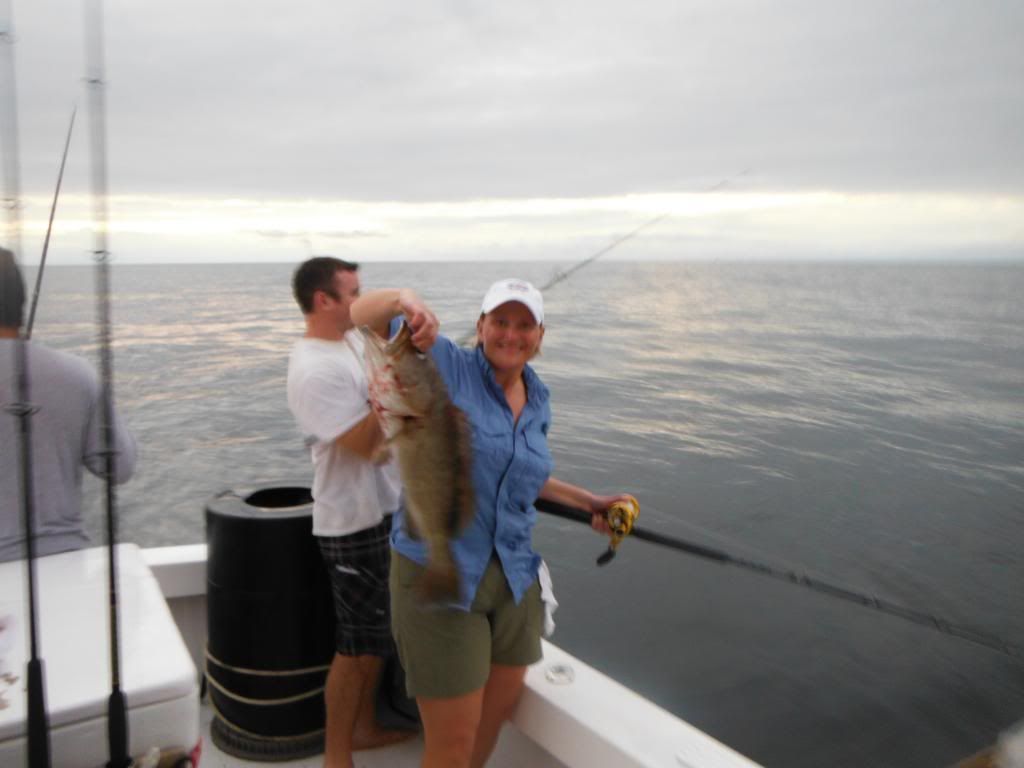 Picked around and released a bunch of real decent snappers and struggled for a while. Then wife caught not only the second grouper (same spot), but also the biggest of the trip and her personal best. A solid 40 pound fish and she whooped him all on her own.... and again put the men to shame.
Personal Recored #1...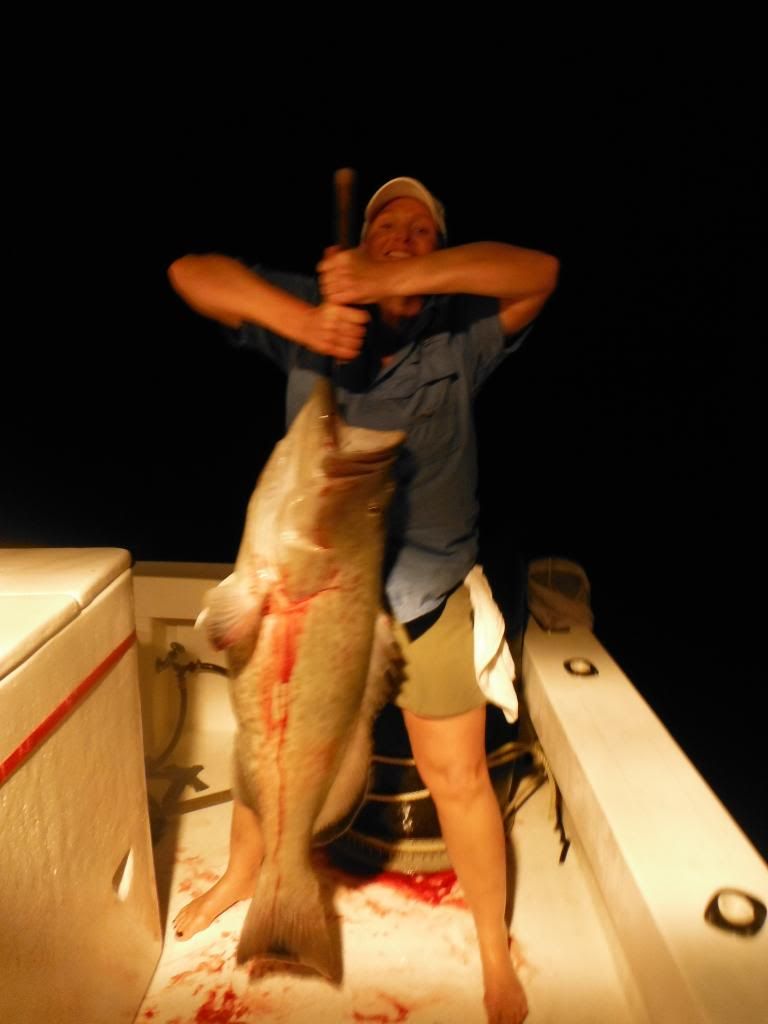 Meanwhile, I was having biggest hardiest baits on huge lead gobbled up by things like this... probably a 17# fish. Snapper swam off just fine with no venting.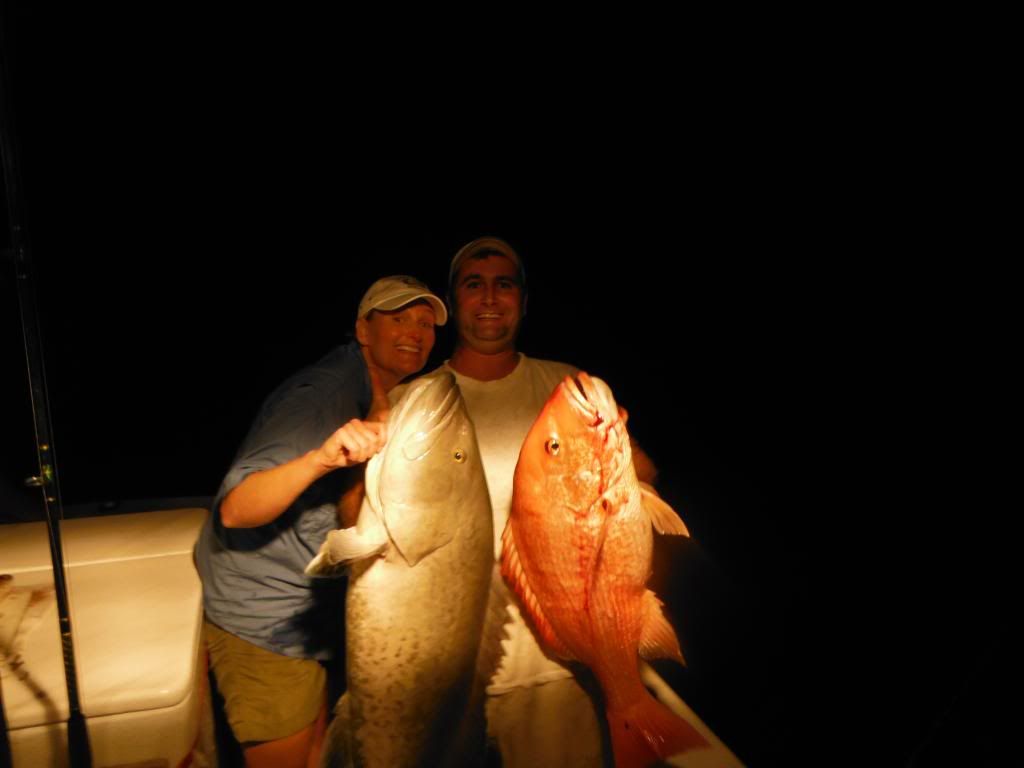 So, we fished one spot as sun set and put 4 or 5 gags in the boat and released a nice class of snappers. Biggest being the one pictured.
After that we ran to a spot I love spending the night. Wx was real nice and we started off catching huge beeliners and okay black snappers. This all ended when the kings grew as thick as I've ever seen them. They were snipping off most beeliners or black snappers on their way up. We played with the kings on wire leader a little, but it wasn't even fun they were so thick. Did boat about a 33-35lb king on a live white snapper which was fun. Then we got a few grouper bites on anchor, but flipper got them. Real rock and a hard place. Try to bottom fish and flipper got them under that full moon. Flat line for a tuna was instance clip from king. THEN sharks entered the equation and it just got silly. Nap time. At day break we did have some adventurous amberjacks and managed to put a nice on in the boat. I like eating them.
Next morning we picked up a few more gags, 4 or 5 scamp and the BIGGEST CLASS OF RED SNAPPER I HAVE EVER SEEN. Was a little piece of wreckage that I hoped would be stacked up with gags like last time I fished it, which was back in 2004. Pulled up and found no wreckage (gone, I guess) but snappers layered out like nobody's business. Fired down and it was absurd. Huge sand squirrels, live white snappers, bonito hocks, "other" live baits... all snapper. All sizes between big and huge. These two came up the same time.
Personal Record #2. My buddy boated a snapper that was 36.5", and ugly. Somebody got a picture of him on the cooler taking of the entire 36" of length and then some. No scale on board and one of the biggest snappers I've seen come over the rail. I'm guessing 23-24#. Big booty fish. Fish next to him in the pic is a solid 17-18lb fish.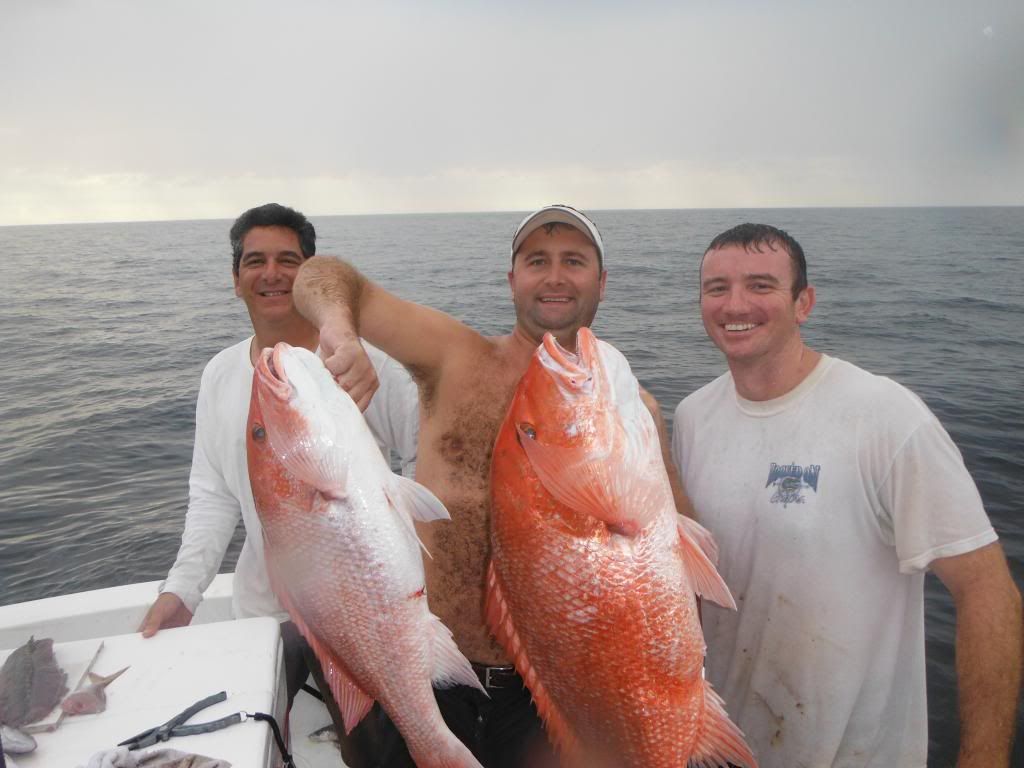 We then bumped around a little in some shallower stuff and picked up 4 red grouper and a few black jacks.
It was mid morning then and a bunch of rain storms came together... figured they would burn out and they did. Then we encountered a bit of a wall.... looked like the actual front, and it was. Stayed nice and calm with no lightning, and then the wind filled in behind. Had a good box of fish, so we redoployed the high speeders for the 1,982 time today and put the pointy end towards the pass.
Half way home the reel rang out and we boated this guy.
Personal Record #3... the angler's biggest wahoo. High 20s pushing 30. I bought a new reel a couple months ago and it's pretty bad ****. We had this guy to the boat very green and it was all we could do to snap a pic which him still lit up. I'm really note holding him towards the camera like it looks. I'm just trying to hang on as a 35lb fish was giving me hell....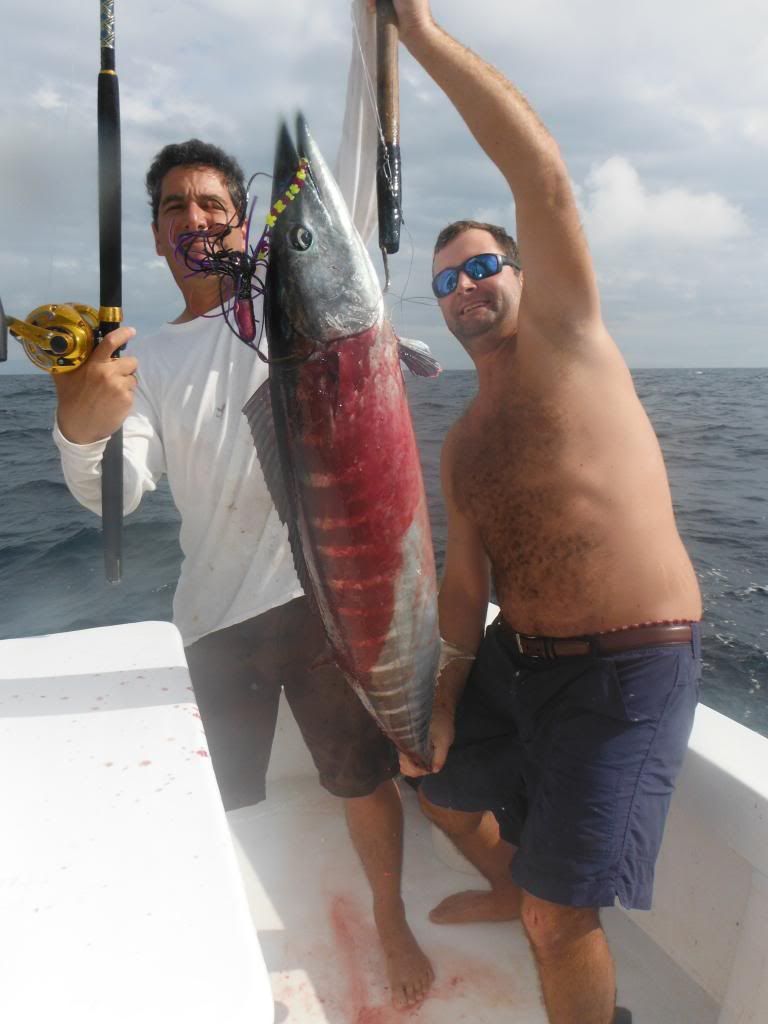 Nice way to end the day!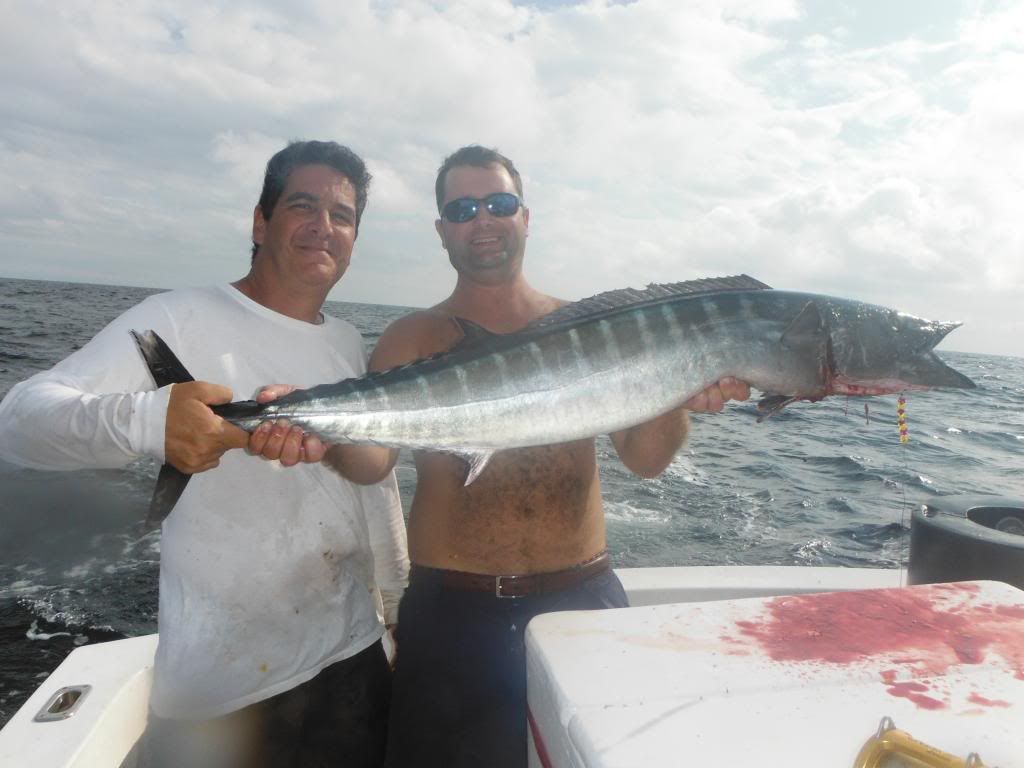 All boxed off. Time to go home...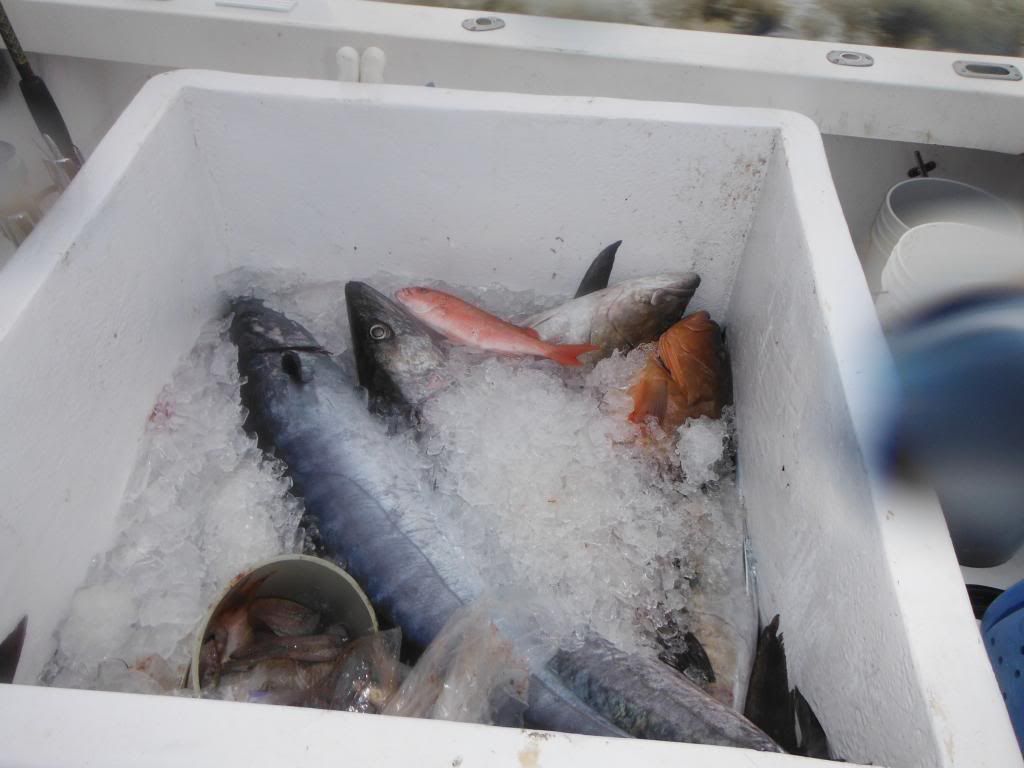 At the dock...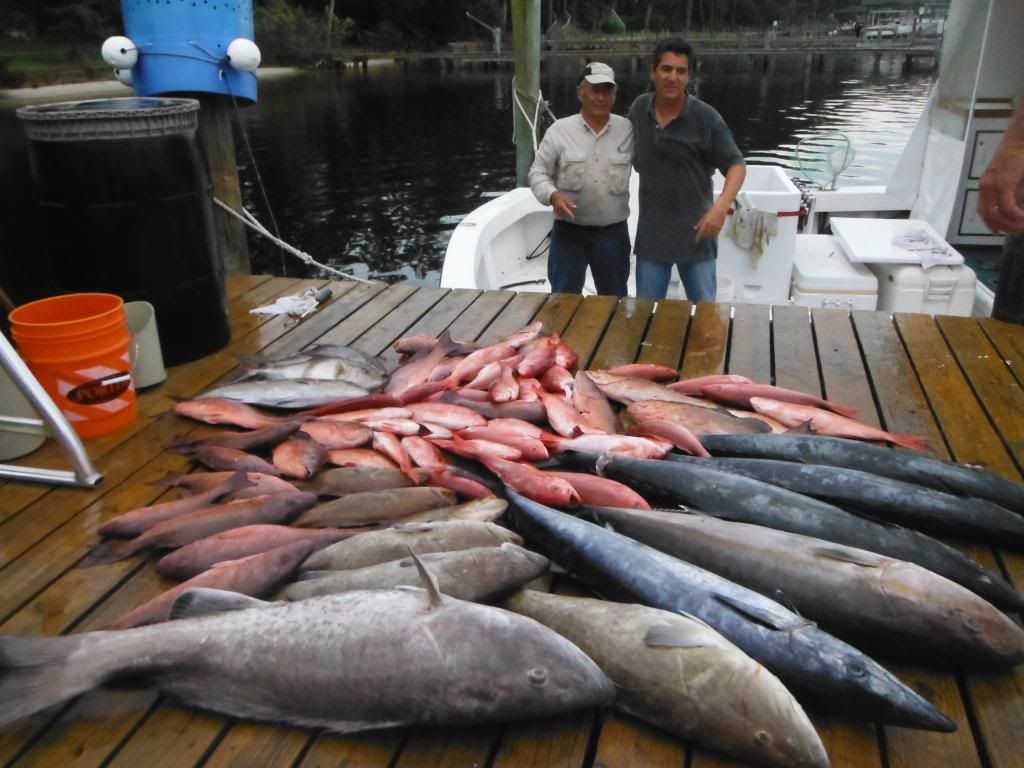 These little boogers were hiding in a bucket and missed the photo opp... ;-)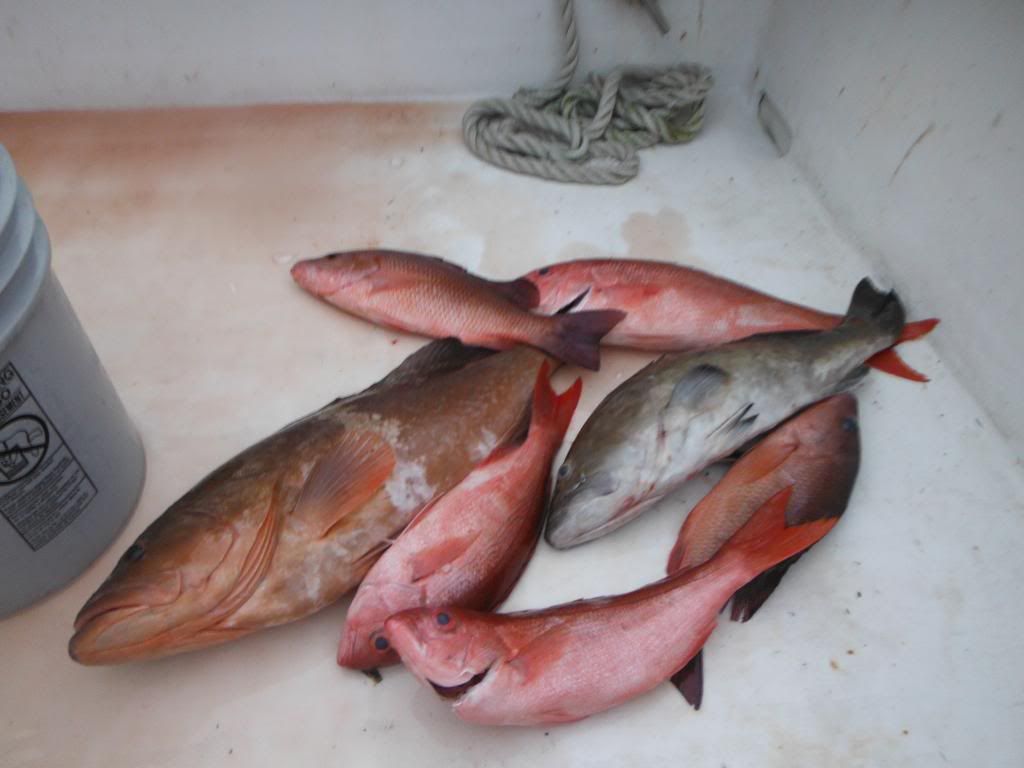 Feesh...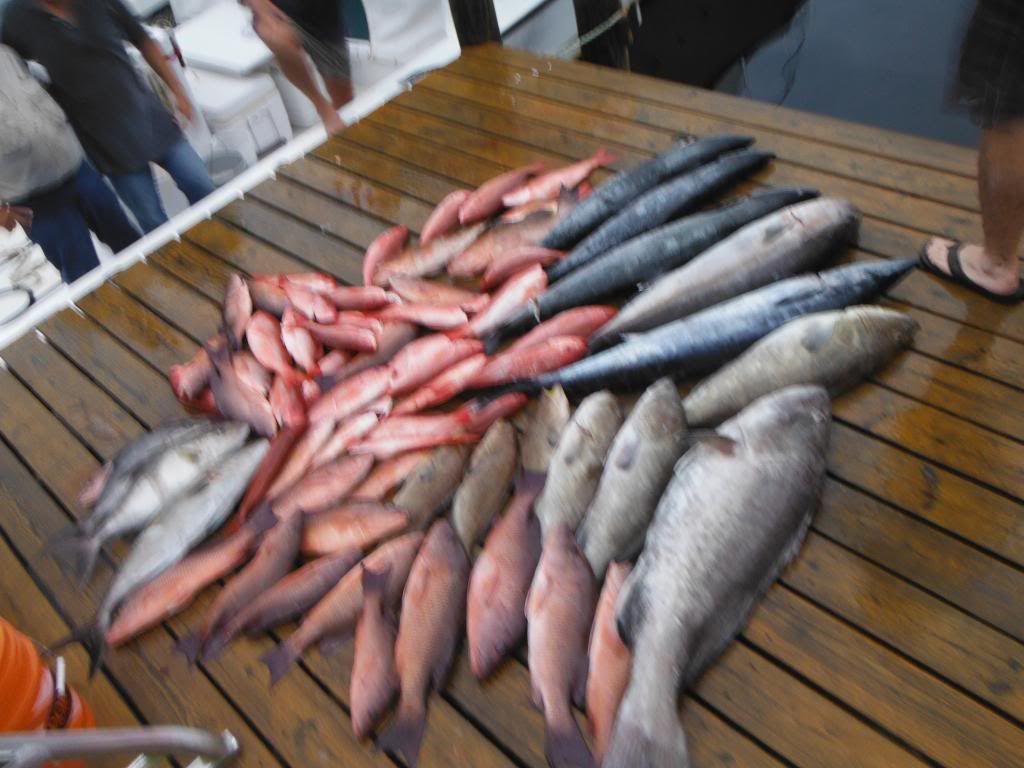 Fun times!
"Whatcha doin' in my waters?"