Home
›
Sportsman's Kitchen
Fresh pan fried red snapper w/black beans and rice....
Panhandler80
Posts: 8,928
Moderator
Went out this past Sunday to try our hand at a snapper or two. Slept in pretty late, well... real late. Cleared the rocks and 11:00 and ran 9nm in a 13 knot boat and was home and showered with clean fish and boat by 5:00. Not a bad way to spend the afternoon. Full "report" here... not much to really report, but....
http://forums.floridasportsman.com/showthread.php?114290-Quick-limit-of-snappers-Panama-City-6-2
After entertaining folks from out of town beginning on Thursday, we were ready for something kind of easy but tasty!
Decided on some marinated and then floured / EVEOO pan fried snapper with some black beans and rice.
Little marinade creation that I came up with on the spot: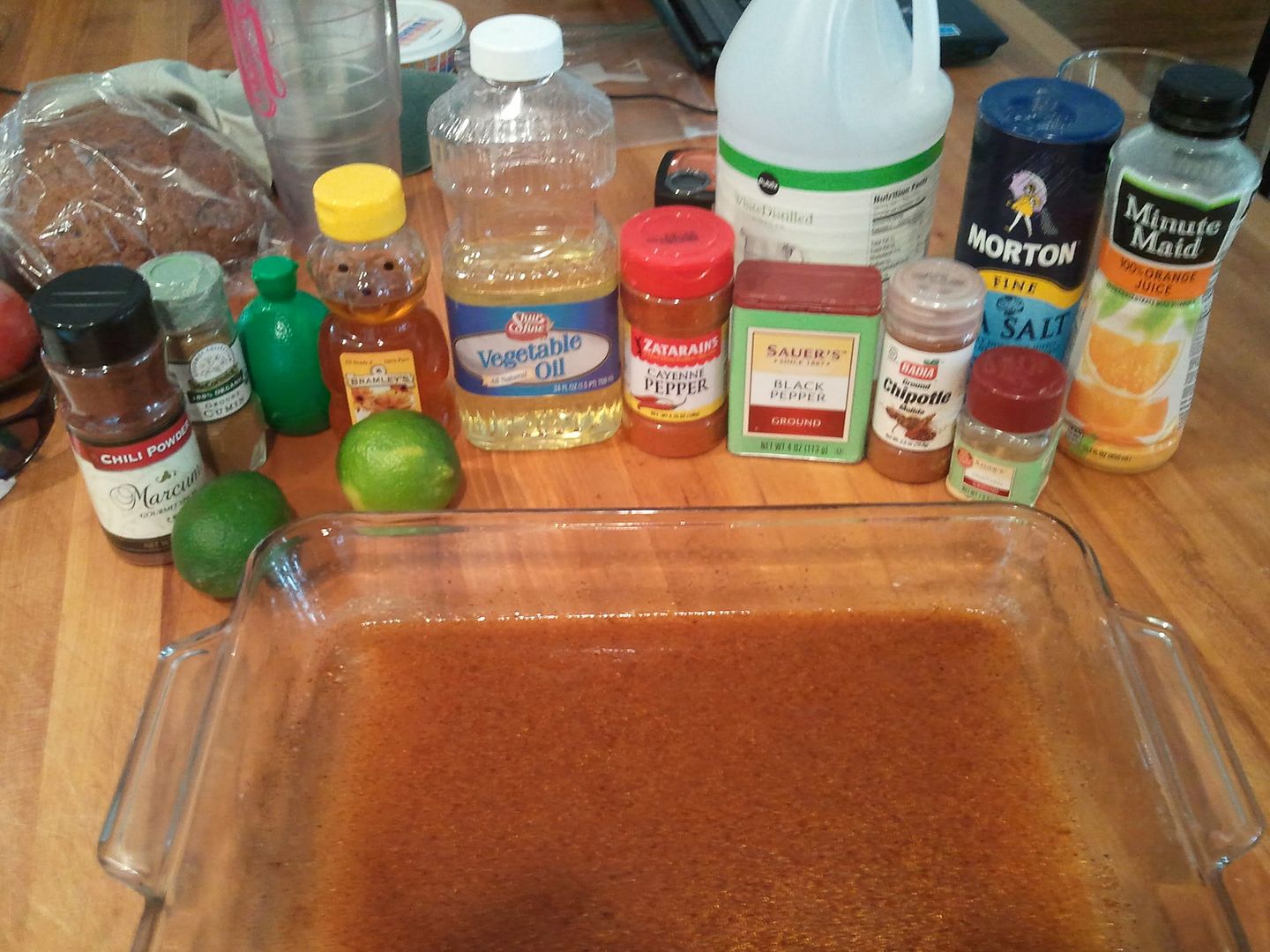 Some onions and bell peppers about to be sautéed in preparation of their imminent meeting with some black beans (out of the can that we picked up on way home with some cilantro and extra EVOO)....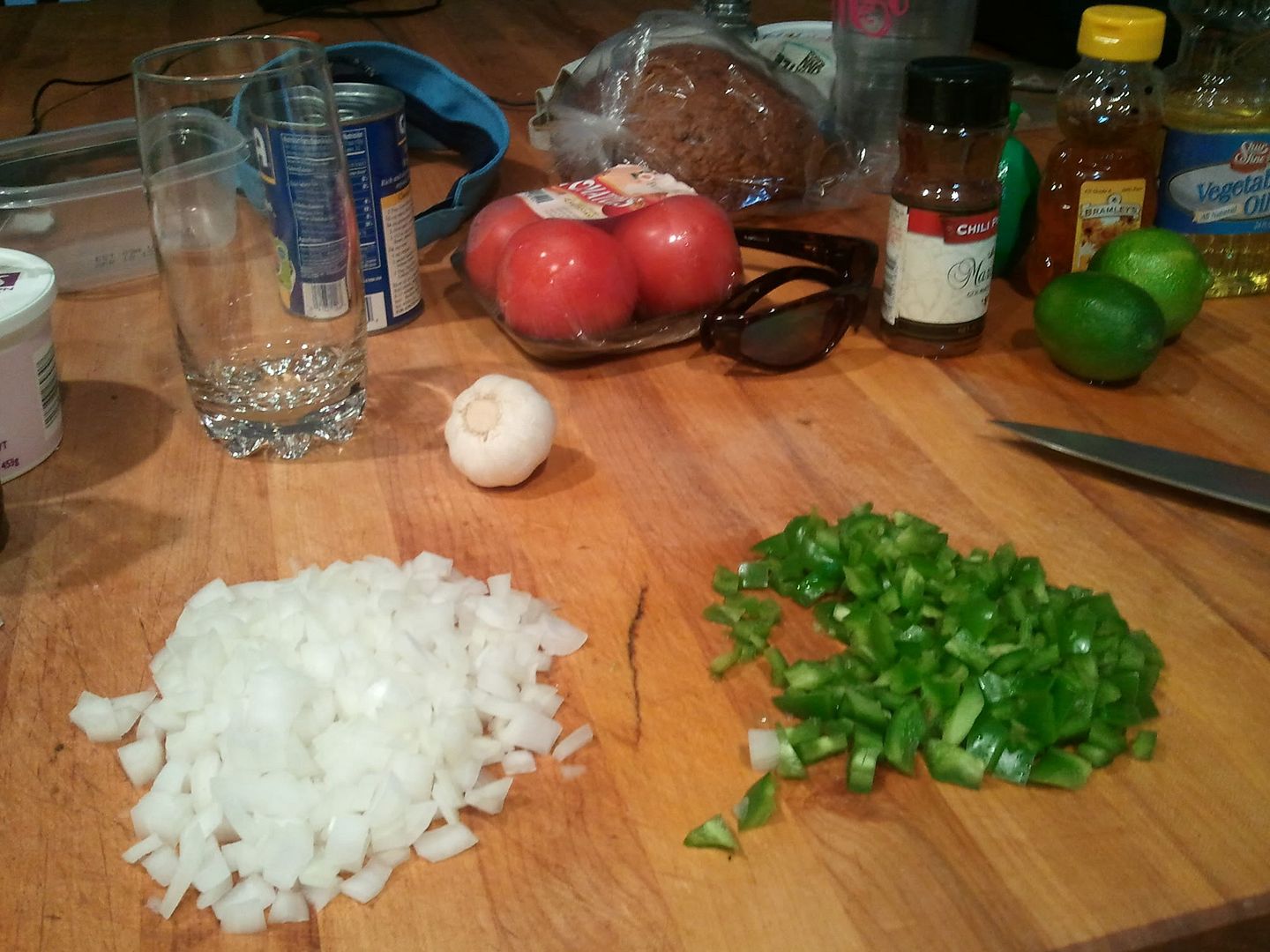 Black beans about to do their simmering....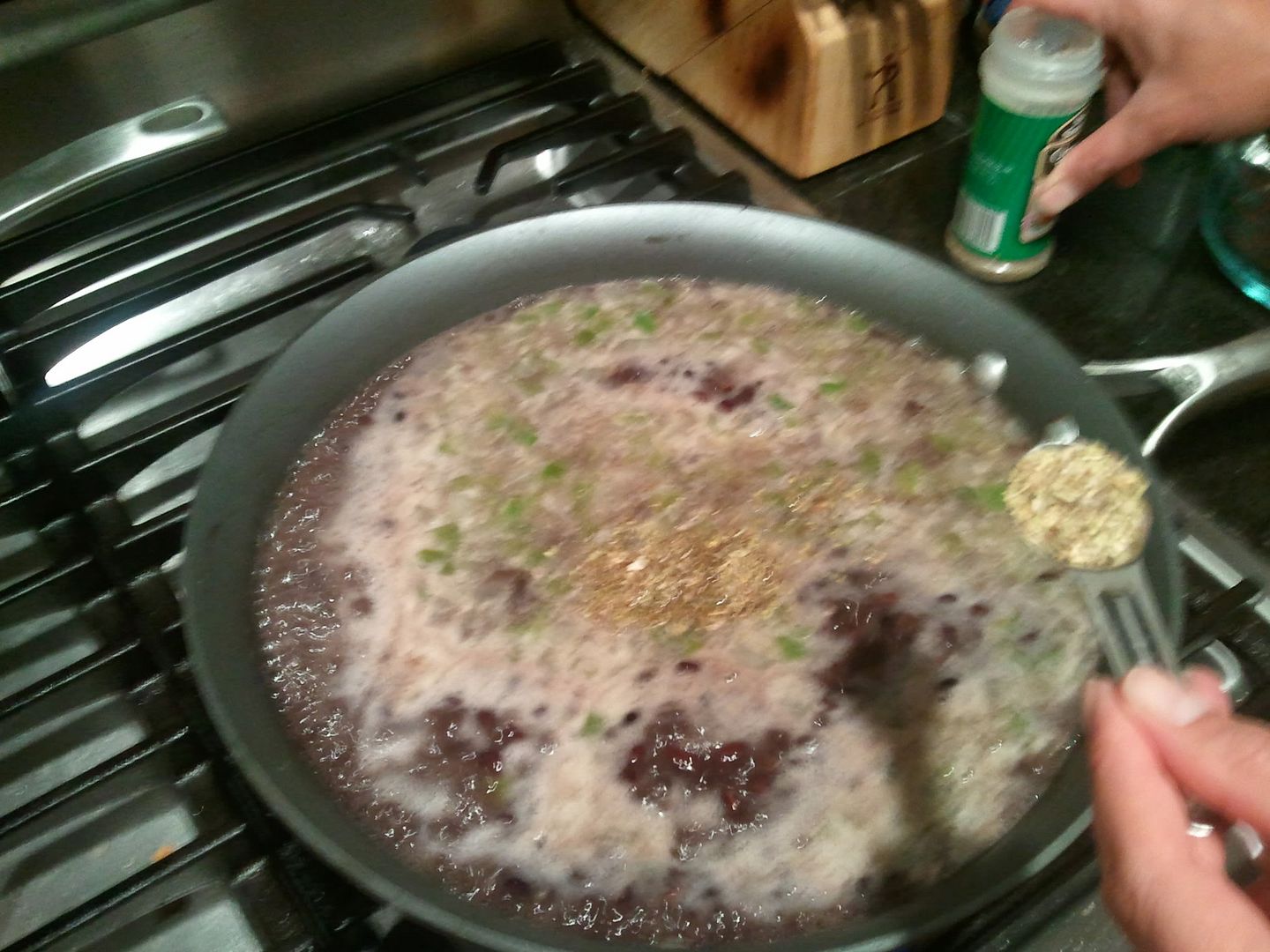 Snapper about to come out of oil....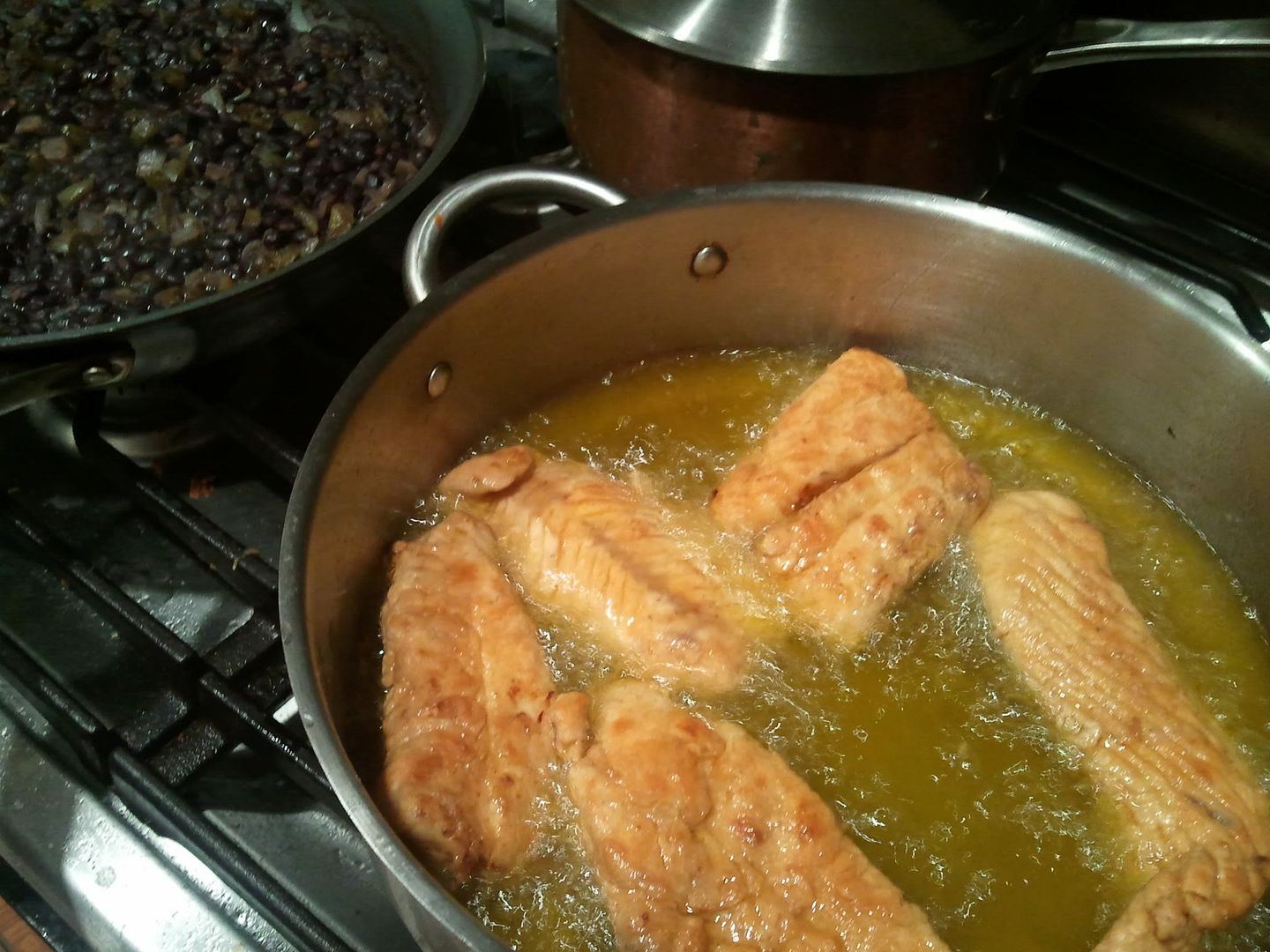 Finished product, and it was GOOT!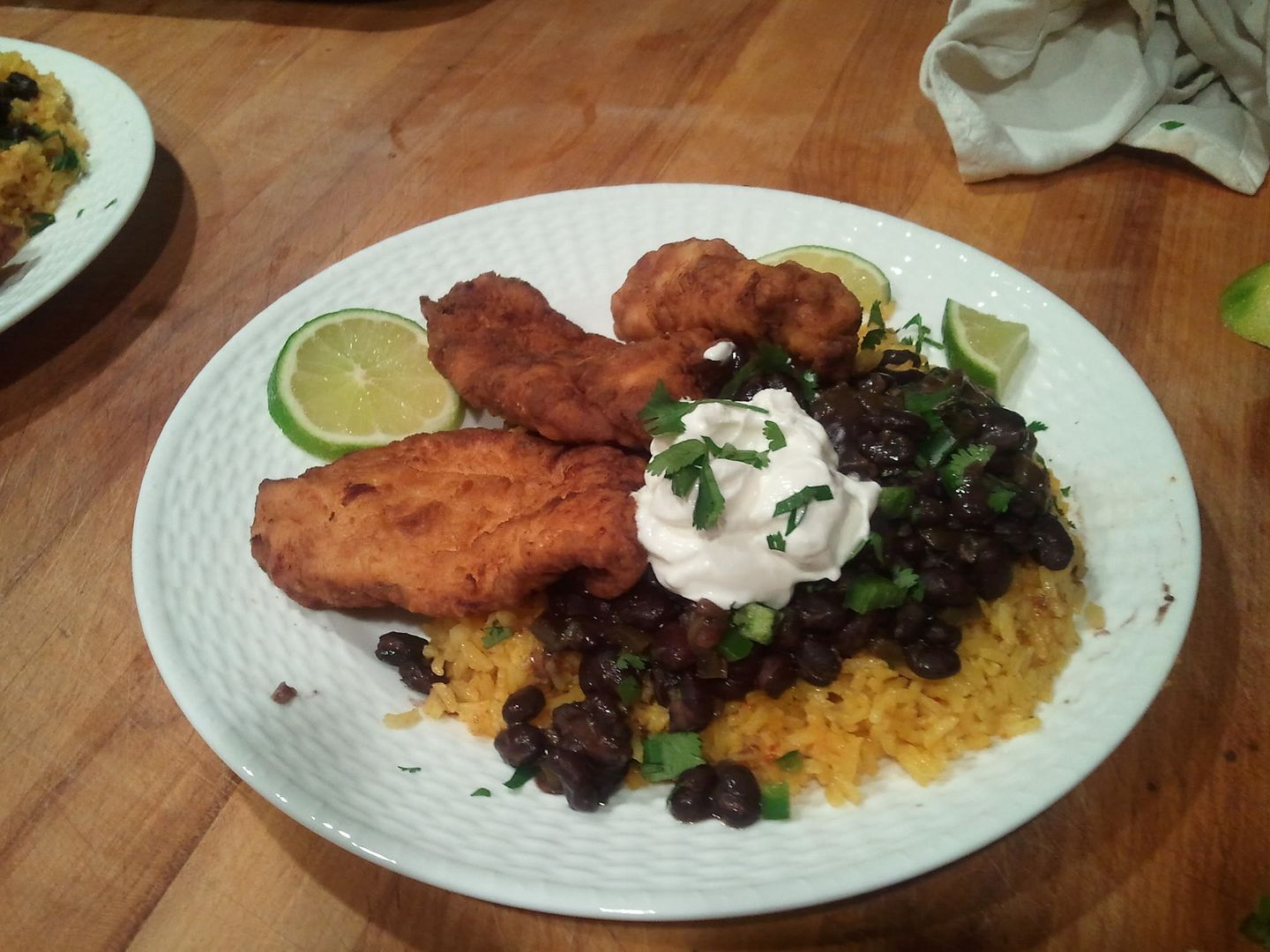 One thing that would also have been good would have been some sort of jalepeno / light dairy / lime sauce and maybe a touch of ground chipotle for a sauce on the fish. It was still great like it was!
"Whatcha doin' in my waters?"