Home
›
Tropics
Panama Fishing Report - Wet Season Yellowfin Tunas and More! - August 2013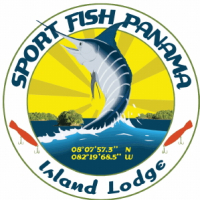 Pesca Pimp Panama
Posts: 184
Deckhand
The wet season is here in full swing in the Gulf of Chiriqui as front after front moved through making the seas a bit rough for a couple of days in August. Although the weather is more of a factor this time of year....the fishing is as good as ever. We only fished a handful of days but the ones that we did we were able to locate the fish, see some cool sights, and get into some good action!
Lou and Mark from Houston, Texas joined me for one day offshore out of Boca Chica. Although we didn't see any Marlin or Tuna at Isla Montuosa that we were targeting...we got lucky drifting live baits, over the reef inshore, and caught five different species including a few Bluefin Trevalles, Rock Snappers, Mullet Snapper, Horse Eye Jack, and a nice eating size Wahoo! We also had a great time B-Sing and telling jokes!
Next group was a two day charter out of the beautiful Seagullcove Lodge in Boca Chica with a nice family from the Cayman Islands...Jean, Pierre, Sara, Monique and family friend Curtis. We ran out to Isla Ladrones the first day with flat calm seas. The fishing was pretty slow and we only wound up releasing a beautiful Bonnethead Shark. When the sharks move in around the high spots it's a good indicator that the fishing is going to be slow...and it was. Anyway...the ride home was gorgeous. As we passed Isla Paridas we saw some Humpback Whales jumping and playing right in front of our lodge.
The second day with the Cayman crew went much better. We ran directly to Hannibal Bank and had to go though a pretty wicked thunderstorm to get there...but boy was it worth it! After some searching we finally found some activity of Porpoises. The first live bridled Blue Runner we placed in front of the herding Porpoises got ate by a Tuna right off the bat. Pierre caught his first Yellowfin Tuna that went about 60#! Soon after we missed a couple of hits and ran toward Isla Montuosa as it seemed that the Porpoises were all moving in that direction. Hannibal bank and Isla Montuosa are only 13 miles from each other and both are great areas this time of year to find the fish. A couple of miles away from Montuosa I notice an area of activity on the radar and we head that way. Sure enough it's birds working on boiling Yellowfin Tunas and Porposies. Steve, my mate, and I work to get the liveys in front of the boil as Pierre is casting a Popper into the frenzy. Boooom! Pierre's popper get hit by a big YFT and the fight is on! Pierre, Curtis, and Jean all take turns with the Shimano Saragosa 18000 spinning reel and Terez rod setup fighting the fish for nearly an hour and a half! The fish finally comes to the gaff and it's all of 120#s! Real nice Tuna on a spinning outfit and way to end a great day!
Jim, Carl, Mike, and Mike joined me for an enjoyable day out at Hannibal Bank. It was a super nice day and no other boats at the high spot when we arrived. I was marking a monster bait ball on the sonar and we pick up a bunch of Bonitos to fill the Tuna Tubes with ease. Steve bridles up a couple Bonitios and we begin to slow troll them right over the mark. Out of nowhere the infamous bait robbing Porposies of the "high spot" show up. I yell at Steve and Carl to wind on the baits to keep them from getting eaten by the Porpoises. Steve gets bait out of the water quick. Just as Carl begins his retrieve the line goes tight, the reel begins to sing, he pushes forward the lever drag, and the rod doubles over. Dang it!! We got robbed by another Effing Porpoise! But wait!.....this isn't acting like your typical Porpoise...he makes a long run and is shaking his head! We look way down into the clear deep blue water after a few minutes into the fight realize that this is no Porpoise.....it's a nice Yellowfin Tuna! This Tuna was to quick for the rushing Porpoises. We end up putting the gaff into him and he's easily 150#s! Nice Tuna for Carl from Chicago! Later in the day Mike from South Carolina catches his first ever YFT! And although the rest of the day was pretty slow we had a great time telling jokes, shooting the bull, and realizing that we all needed some Sensitivity Training (inside joke)!
The last day of fishing in August for us was with local Tom O. and his girlfriend Sheri. The 38 mile ride from Isla Paridas to Isla Montuosa was a bit bouncy but the seas layed down nice in the afternoon. We searched for Tuna activity or something good all day to no avail. On the ride back in the seas were flat calm and we spot a tailing Sailfish. We pitch a live Blue Runner in his face on one of the big Shimano Saragosa spinning outfits. He eats the bait immediately, put on an acrobatic show for us, and 30 minutes later we release a monster Pacific Sail! During the release we spot a Pilot Whale busting the surface eating small Tunas. We go over to check him out and he swims right by our bow and raises his head out of the water with a Yellowfin Tuna in his mouth...like to show us what we missed today! Unbelievable! I couldn't get to my camera quick enough. The Gulf of Chiriqui never ceases to amaze me!!
Capt. Shane Jarvis
Propiedad de Paradise Lodge
Isla Paridas, Panama
www.FishPanamaToday.com
[email protected]
Panama Cellular Phone 011-507-6675-7191
Visit our other pages.....
Fishing Reports
http://panamasportfishinglodge.blogspot.com/
Facebook
www.Facebook.com/panamafishing
YouTube Channel
www.YouTube.com/fishpanama
Trip Advisor Page
http://www.tripadvisor.com/Hotel_Review-g612410-d1574533-Reviews-Propiedad_de_Paradise-Chiriqui_Province.html