Home
›
General Fishing
Impulse buy... Makaira 30. Hard to turn down...
Panhandler80
Posts: 8,430
Moderator
So, I stopped at a tackle shop at lunch to pick up a couple lures for "higher than normal speed trolling" for a trip we're going to make this Sunday. Had the two lures in my hand and in the display case something caught my eye. I'd ordered a pair of Makaira 15s through this shop, but they have not started stocking them... but what just caught my attention sure looked like a Makaira. Interest piqued.
I make my way over there and I see that it's a 30 and it is filled to the top with brand new mono with a price tag of $300. Now my interest is really piqued! I call a guy over to unlock the case. All looks new. All feels new. I ask him what the deal is. He does not know, but said that it went in the case this morning. He and I get a hold of the owner and apparently it was an Okuma Rep's demo. Owner says that the box, warranty card, sock etc, should all be in the cabinet, "over there". Sure enough, there's all the stuff. Pretty obvious that this reel had never seen water and that was their claim, which I totally believe.
So, I bought the sucker.
What's really funny is that my dad went down to the keys by water a couple weeks ago (and is still there) and took with him all of my "higher than normal speed trolling" rigs. So while I not only WANTED this reel, I actually kind of "needed" it for this Sunday's trip. My buddy has a rig that's well suited for pulling baits at 14-17 knots, but I like to have 2-3 lines out, so this is good.
Bought it, and got rid of all the 40 pound (light IMO mono off it). Put 100 yards of 60 mono on, then 600 yards of 60# power pro. Still tons of room left on spool which I'll put probably close to 180 or so yards of 60 mono with a 20' bimini. Pretty excited. Have not fished it yet (obviously) but if FEELS like one heck of a reel. The 15s have been super tough, and I don't expect this to be any different. Plus with this one I can fish the drag at real low levels compared to what it's capable of... joker puts out 55#. Looking forward to putting a wahoo or two in the boat this Sunday between bottom spots!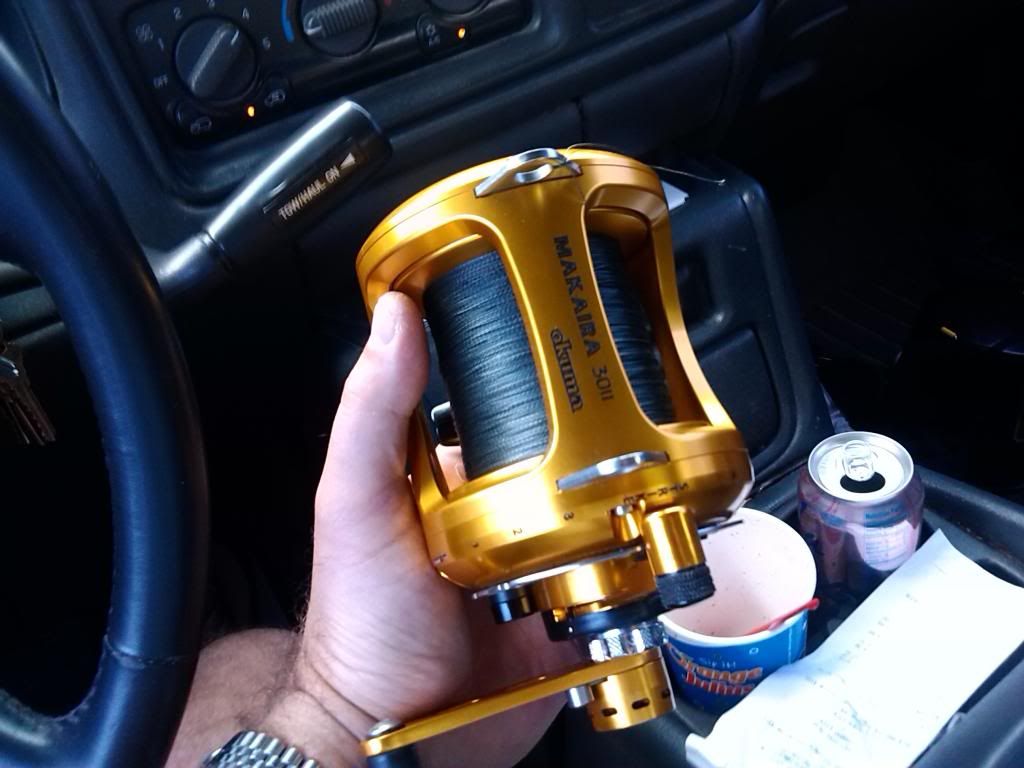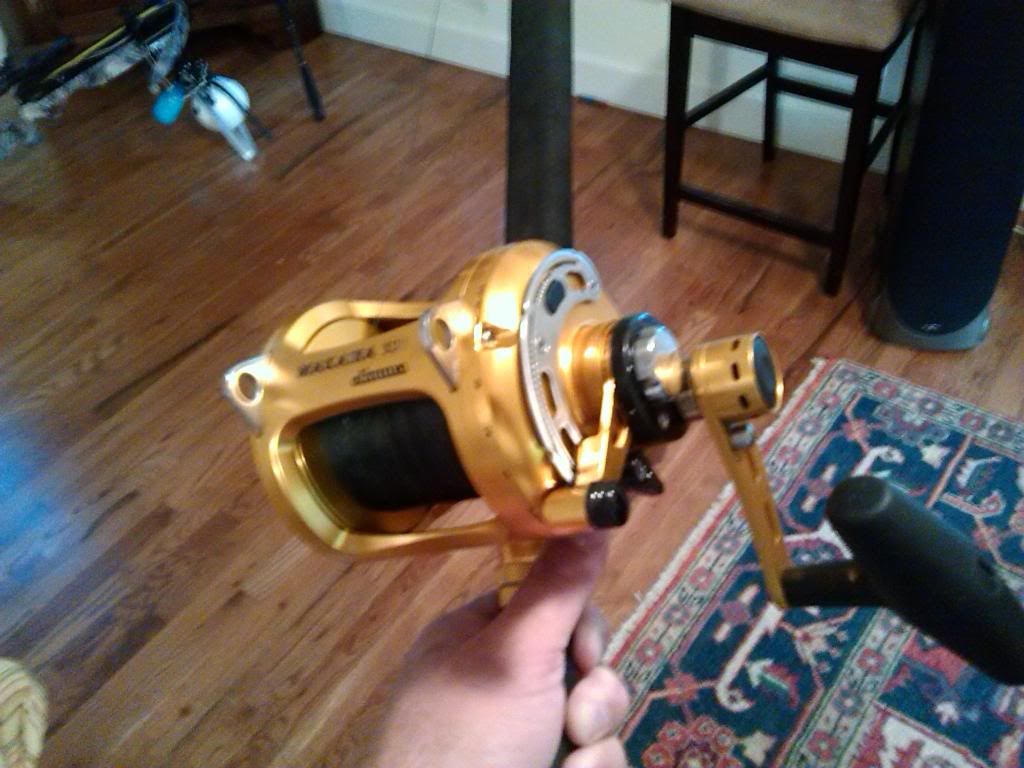 "Whatcha doin' in my waters?"