Home
›
Southeast General Fishing & The Outdoors
South indian River Fishing Report 8/28
capt charlie
Posts: 142
Officer
Inshore:
The weather patterns are slowly changing into fall. Look for milder temperatures and less rainfall as we get into September. Luckily, the rainfall has slowed and at least the Fort Pierce area is gradually getting back to normal. I get calls each day asking where can I fish safely. Most people are avoiding the Stuart/Jensen Beach area for now. Fort Pierce has held up well and the fishing has been good. The Saint Lucie River and Stuart area are still being flooded with fresh water from Lake Okeechobee and that will be a while for things to improve there. While the rainy season is about over, the problems in the Saint Lucie River are far from that. Businesses around the area are feeling the strain from the toxic waters in the Saint Lucie River. Charter boats, tackle shops and beach rentals are just a few of the locals that are being affected in the Stuart area. More and more anglers are fishing the Fort Pierce area now. My wife, Eva, and I attended one of the rallies recently at the St. Lucie Locks in support of cleaning up our waterways. There continues to be growing support for action and the momentum is in our favor. Check out on Facebook for groups like the Rivers Coalition, Save the Saint Lucie River or Citizens for Clean Water. There are a number of other support groups popping up and lots of activities planned, so get on board and get involved in saving the Saint Lucie River and Indian River Lagoon!
Fishing in the Fort Pierce area has improved greatly since the rains have slowed. The water has cleaned up nicely and gets better each day. Fortunately, we aren't dealing in all the Okeechobee water up there. We have enjoyed some good trips lately and caught a variety of species to make for lots of fun! Brian, Alan, Jr. and Matthew had a nice day on the river. Young Matthew showed up everyone with a 27" trout along with a nice redfish and lots of other species for an enjoyable morning. Mark, Ken and Steven caught lots of snapper, sheepshead and jacks on their morning. Matt took his daughters, Vickie and Charlotte, on a fishing adventure. Charlotte topped everyone with a nice redfish, drum and sheepshead to end a nice morning on the water. Ken and JT got to see a nice school of redfish to start their morning. Each ended up with upper end slot reds along with snook and snapper to make for a fun trip. It has been a fun week!
The trout bite has been somewhat slower lately, so we have been looking for redfish, snook, snapper and other fish. The redfish have started schooling up on the flats and if you are reading the water, you might just find some. September is always a great month to look for reds on the flats. Top water lures, DOA shrimp, CAL Airheads or live bait can all help you get hooked up on an upper slot redfish this time of year. We are finding both reds and snook hanging under the mangroves and hungry to feed. Work under the shadow lines to find where they are hiding. Look for lots of snapper along the channel edges and docks this month. You can also find some sheepshead in those areas. The inlet continues to have jacks, blue runners and other hungry fish feeding on the glass minnows. Along the beach you should find snook, tarpon and jacks feeding on the bait schools. The fall mullet run is about to take off and if brings in lots of hungry predators to the area. September will be a very productive month on the Treasure Coast.
Keep posted on the quality of the waters in our area by checking TCPalm.com daily and get involved. They have been very active and vocal to get things changed to improve our waterways!
Remember, fishing is not just another hobby....it's an ADVENTURE!
Good Fishing and be Safe,
Captain Charlie Conner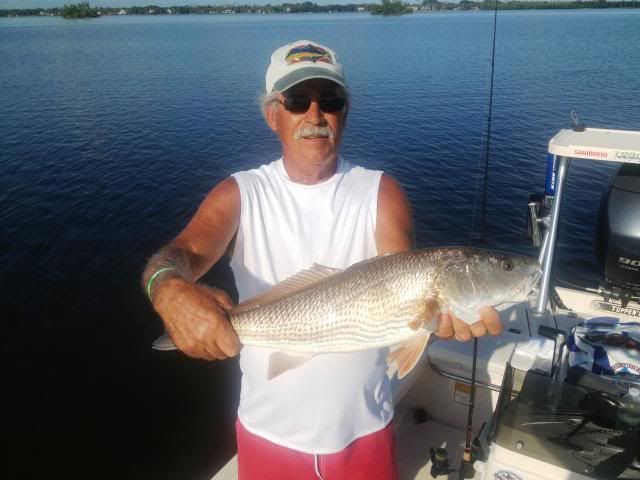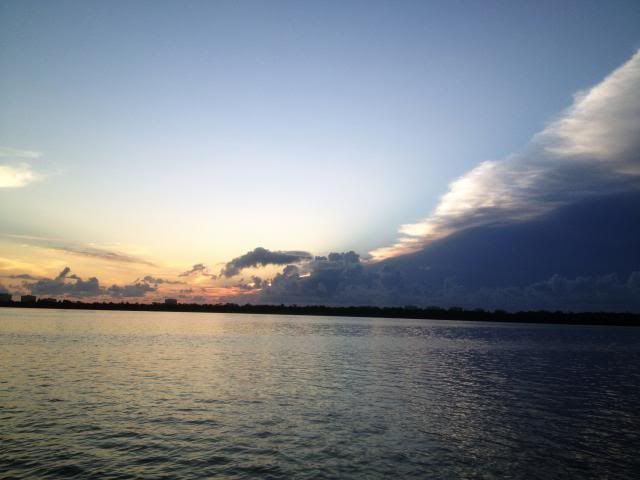 [SIGPIC][/SIGPIC]