Home
›
Big Bend General Fishing & The Outdoors
CK 7/20 Jammed Up
GatoRella
Posts: 521
Officer
Had a good day offshore groupering yesterday. Headed out to 45 ft into overcast/stormy skies, and a little chop but nothing too bad. The particular spot we were headed to is a large patch reef area, not much relief but good hard/live bottom. The plan was to get out there and troll around for a little and see if we could catch a grouper or at least find a new spot or two. We syck at grouper trolling and didn't get a bite, but after about 15 min we marked two nice looking spots.
We set up on the most promising one and the bite was on! We caught a few shorts but most were keepers, the ratio of keeper to shorts has changed quite a bit from last season. Think that's a good sign for the grouper population, but I'm no marine biologist. Anyhow, after the bite slowed down the chum we put out started to do its job. We were free lining pennies behind the boat on light rods and gags were coming 30ft off the bottom to slam them. Pretty neato catching a 10lb gag on a medium spinner.
Bite slowed again and we decided to get a first hand look at our new honey hole. Had to pass up a boss gag as soon as we hit the bottom, because we already had a limit :banghead. He won't be so lucky next time...... Got a few small hogs. If anyone dives GET OUT THERE!! Vis was as good as I have ever seen it.
Ended up with 8 gags, two reds, and three porkers. Great way to break in my new fish cleaning station!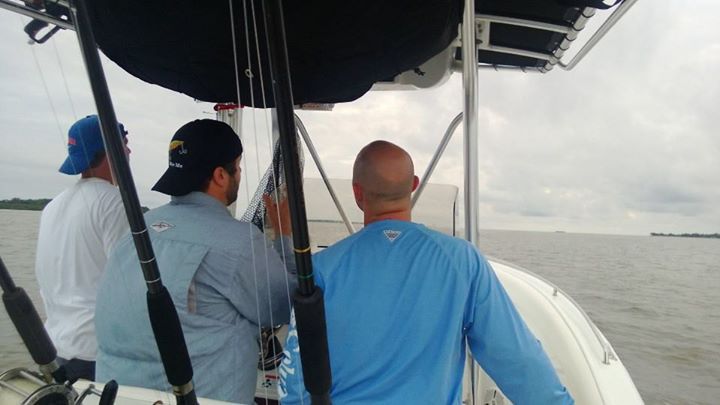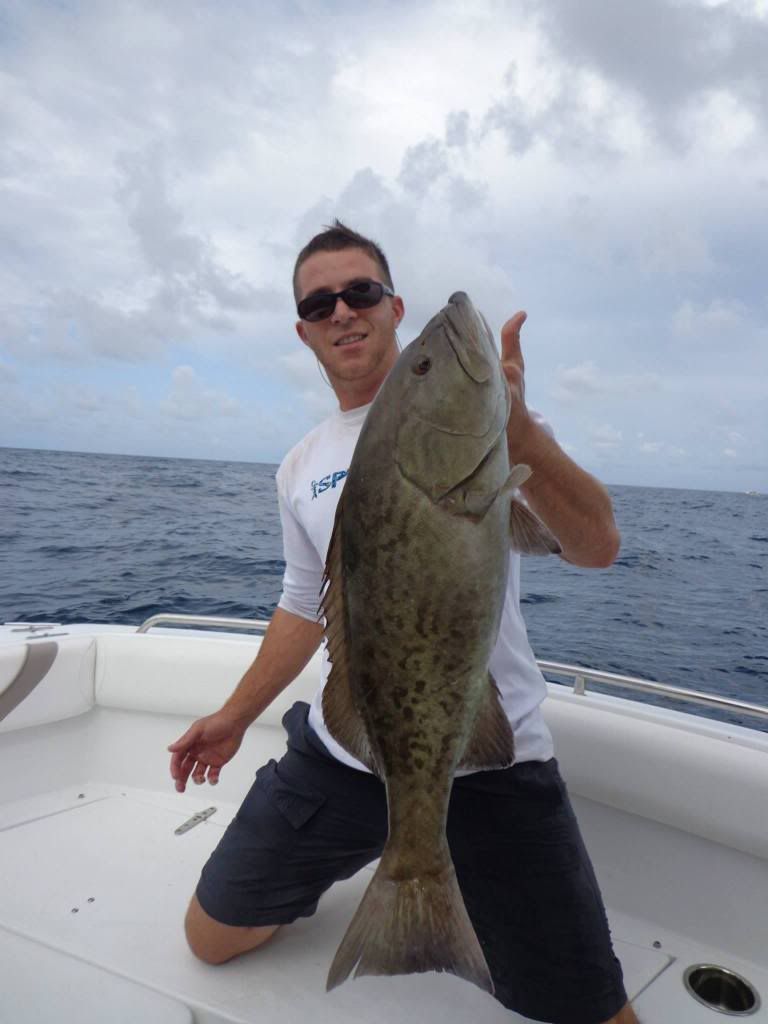 Medium spinner gag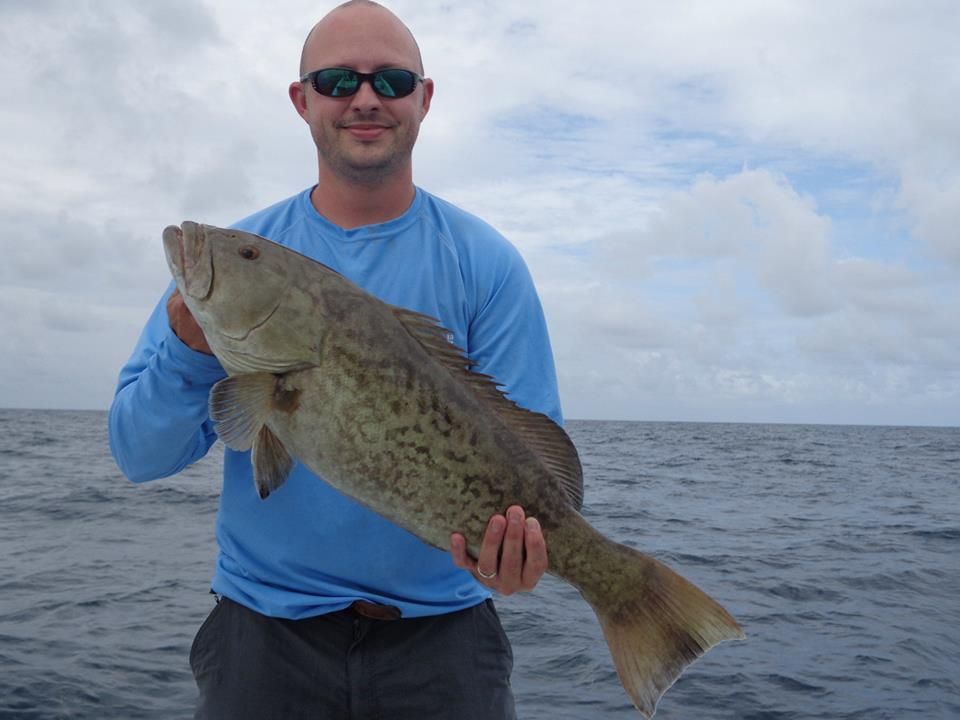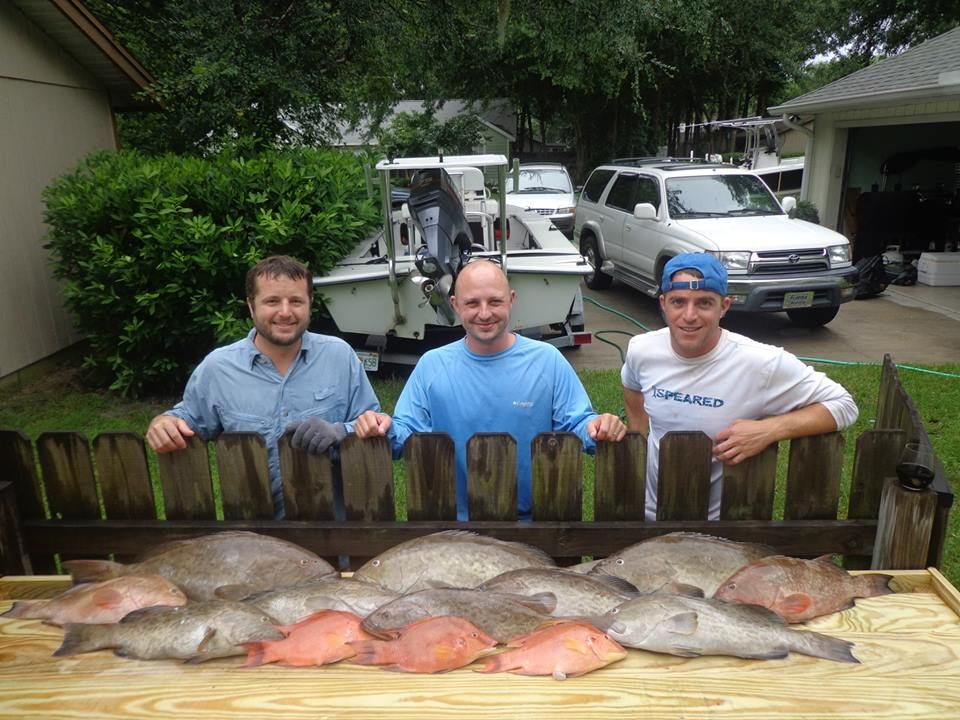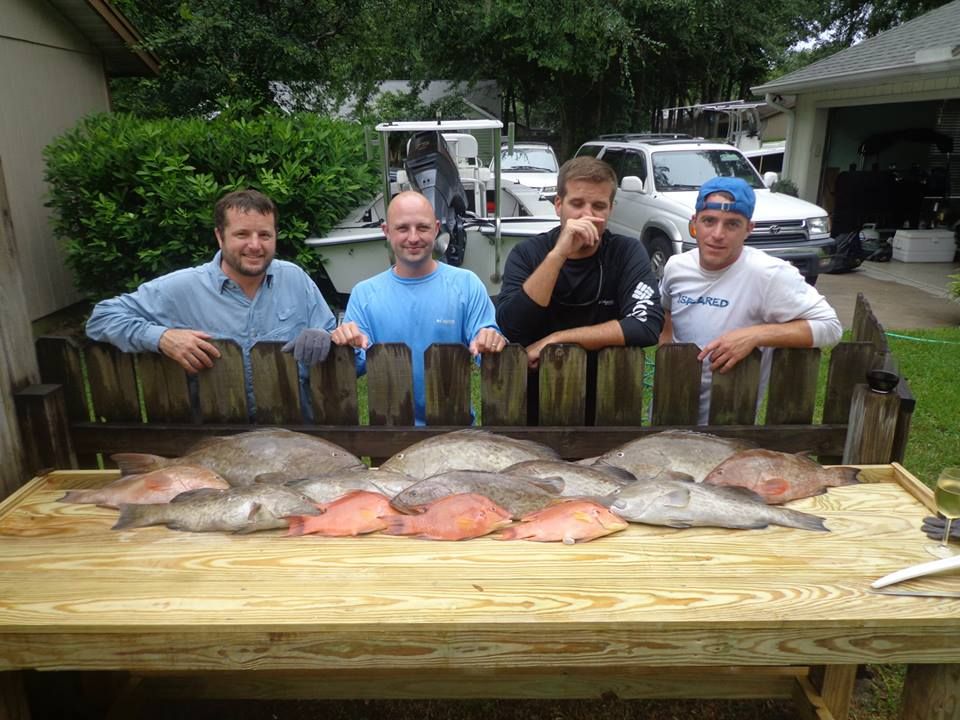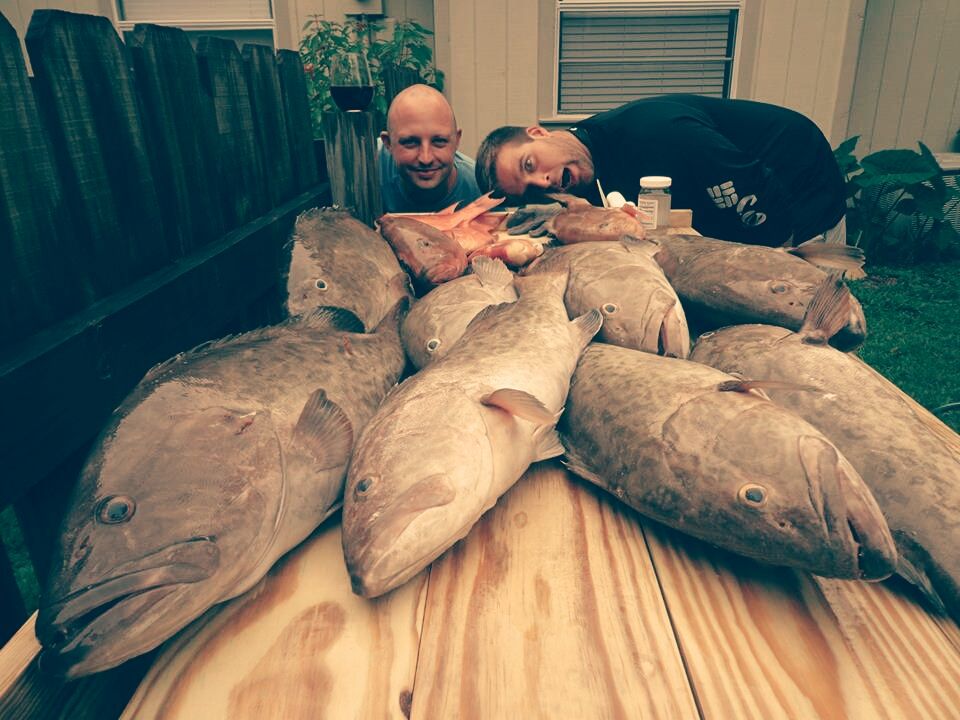 [SIGPIC][/SIGPIC]