Home
›
Sportsman's Kitchen
Lil' lobster and beef filet action...
Panhandler80
Posts: 8,928
Moderator
Only a few lobster left in the freezer, which means we paced ourselves well. Thawed out a dozen on Thursday and fed four friends of ours last night.
Lobster came with a small filet for everybody and some perfectly steamed asparagus. All that was done with the beef was salt, pepper an just very small touch of onion and garlic powder. Under super hot heat the filets went on for maybe 45 seconds per side and then they were pulled off the grill and I killed the heat. Once grill temp was around 250 or so with no heat the filets went back in on upper rack with some foil laying on top of them all with lots of air between the two, but edges passing the perimeter of each one. Turned out real well.
Served with the one veggie, filet and lobster halves (boiled with a little raw in the middle, split, buttered and broiled) was drawn butter and possibly the best béarnaise I've ever had. Wife did that and it was the STUFF! You'll have to ask her for that recipe. All I know is that it involved lots of butter, fresh herbs and several kitchen appliances.
Sorry about the picture. I had five hungry people waiting on me. Would have been nice if the mozzarella was not no washed out with the white plate. Oh well... this did not diminish the taste!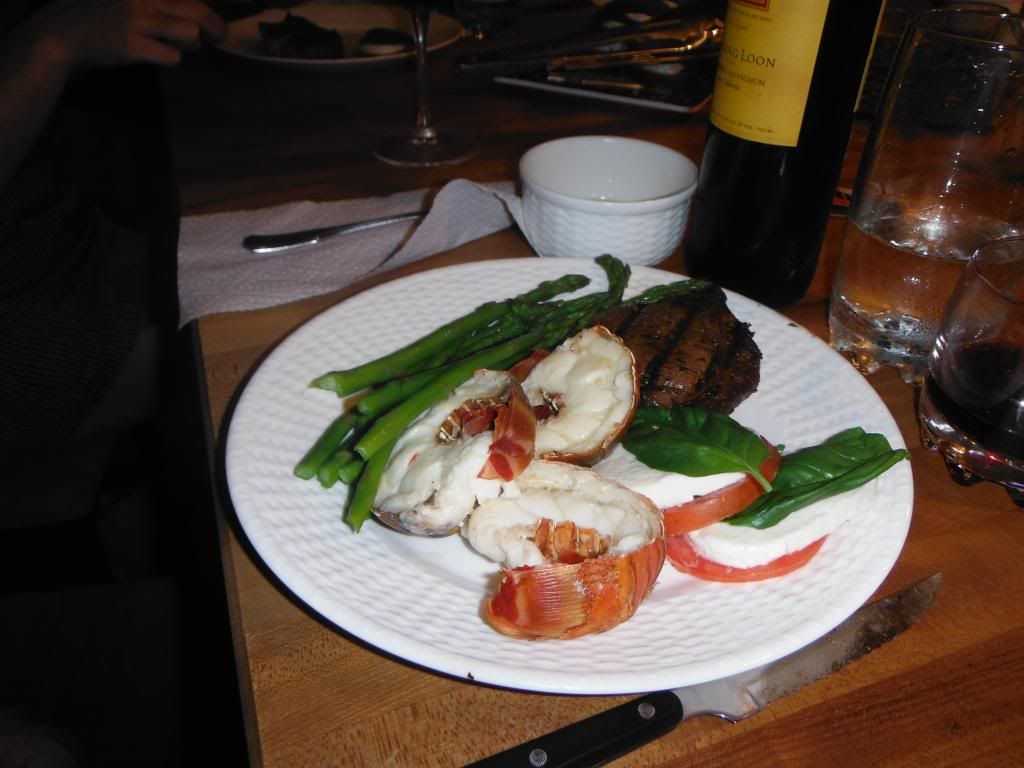 Also, the caprese was an element that one our guests literally, "brought to the table". They didn't know that on Friday night the wife and I made homemade pizza, with........... you guessed it! It's all good, though. Especially Friday night's caprese because the tomatoes were home grown and hand picked.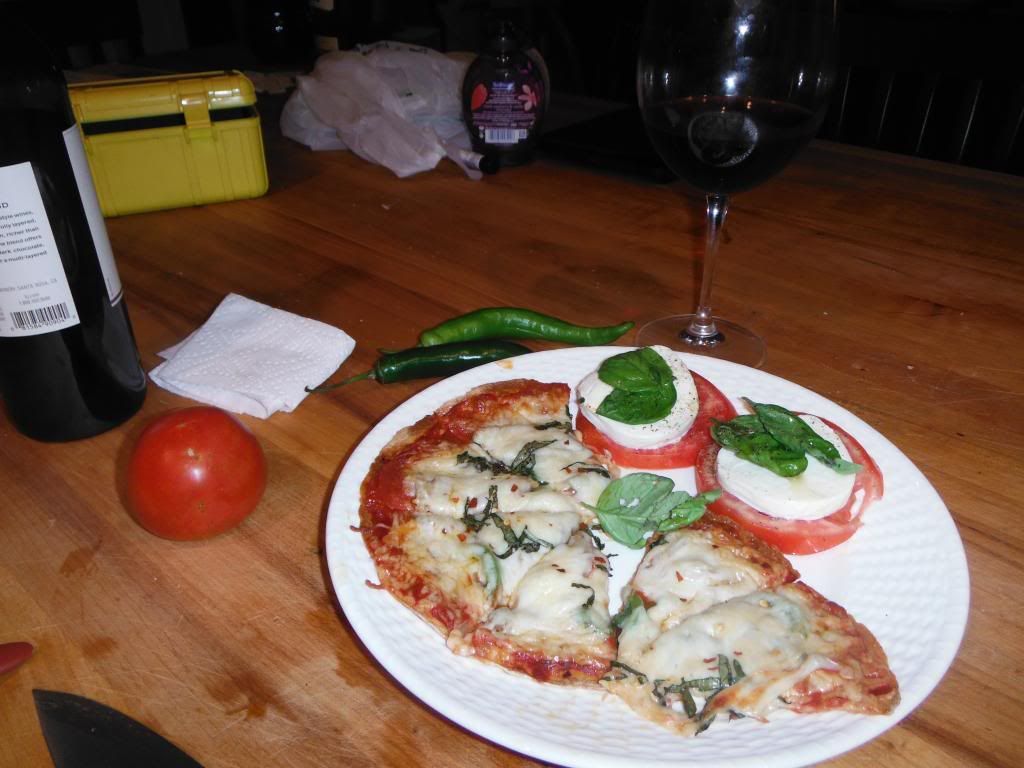 "Whatcha doin' in my waters?"