Home
›
Southeast General Fishing & The Outdoors
6-29-2013 - Port Saint Lucie Offshore Fishing Report:
Alwaysforward
Posts: 1,512
Captain
Taking my daughter Jamie out today. We arrive at the ramp a little after 5:30am to a small crowd at the ramp. We ran into the
Undertaker
(Chuck), my UPS man at the ramp this morning. Let's go catchem up today Chuck…
We pick up $30 worth of baits being that there is a outgoing tide this morning with Lake O water flooding all our favorite bait spots. We ran to the NE spot just to see if we can mark any baits.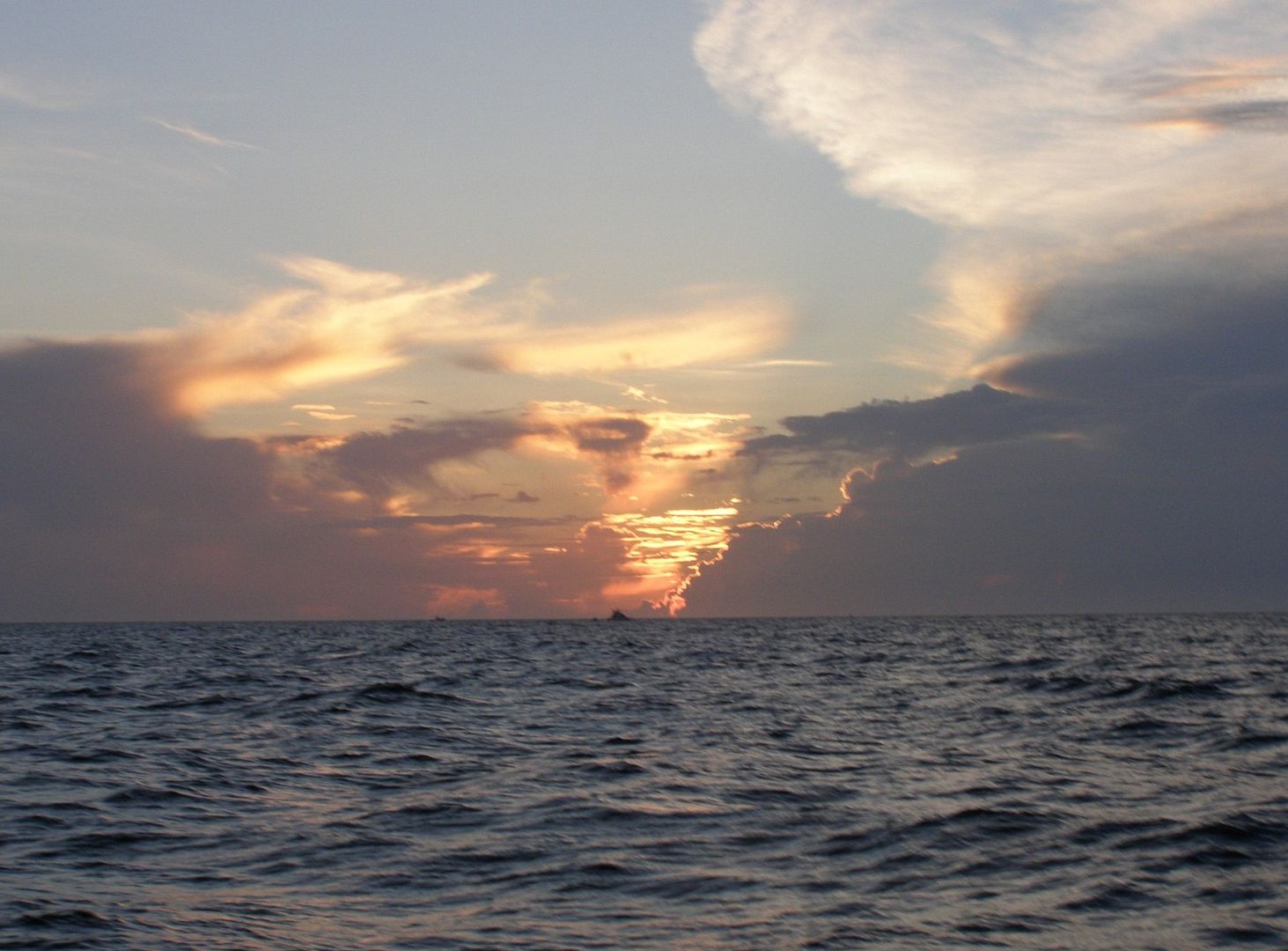 They were there but they were not chewing. We decided to point the bow Southeast into the rough seas and make are way as far south as we could to stay south of the inlet all day to make the ride in easier.
We arrived in 280ft, straight out from the Loran Tower to a nice weedline. The water temp was 80 degree and a 4+ mph north current. Dropped in the greenies and started our drift.
About 2miles into the drift a 5ft hammerhead swims up to the boat and was heading for our short spinner bait with no wire on the leader. I quickly pulled in the bait and tossed out another bait on wire but by then he was gone.
Moments later Jamie's long line went off… FISHON…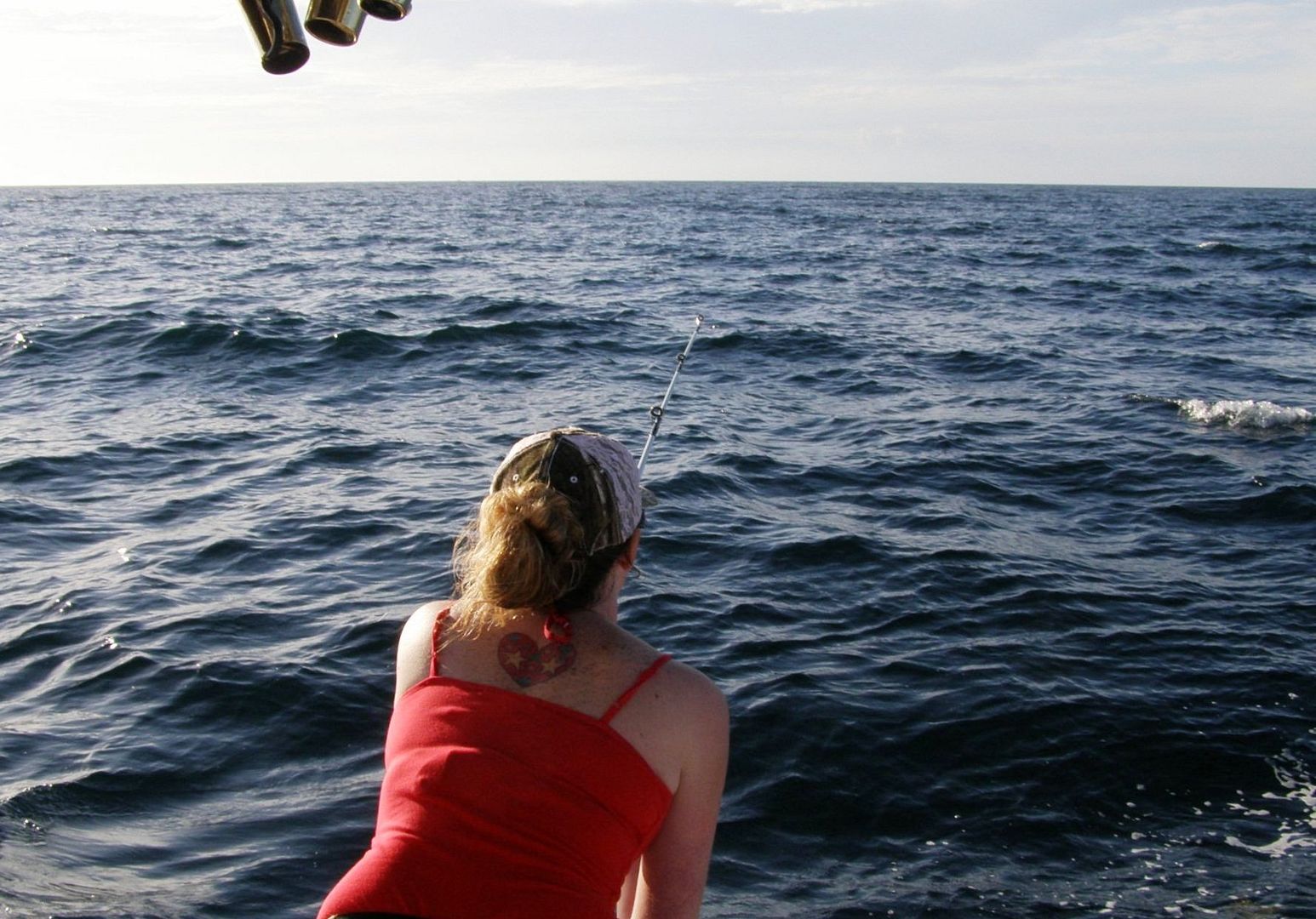 No jumping but the fish was up on the surface 100 yards off the stern of the boat. I knew it was that Hammerhead.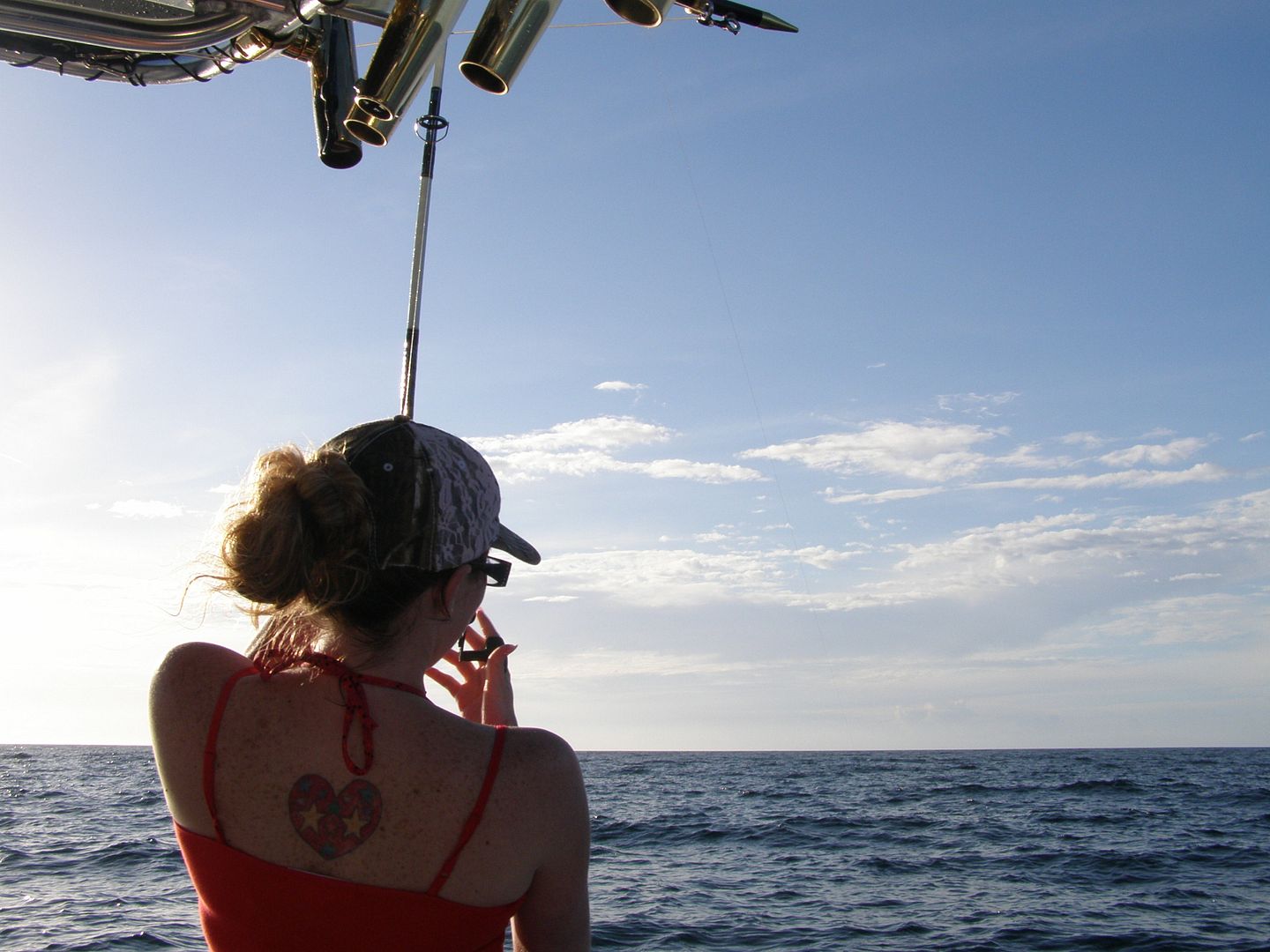 Jamie did an awesome job fighting this 5ft Hammerhead to the boat. As she brings it up alongside the boat a 14ft Bullshark comes up out of nowhere and her hammerhead takes off once again.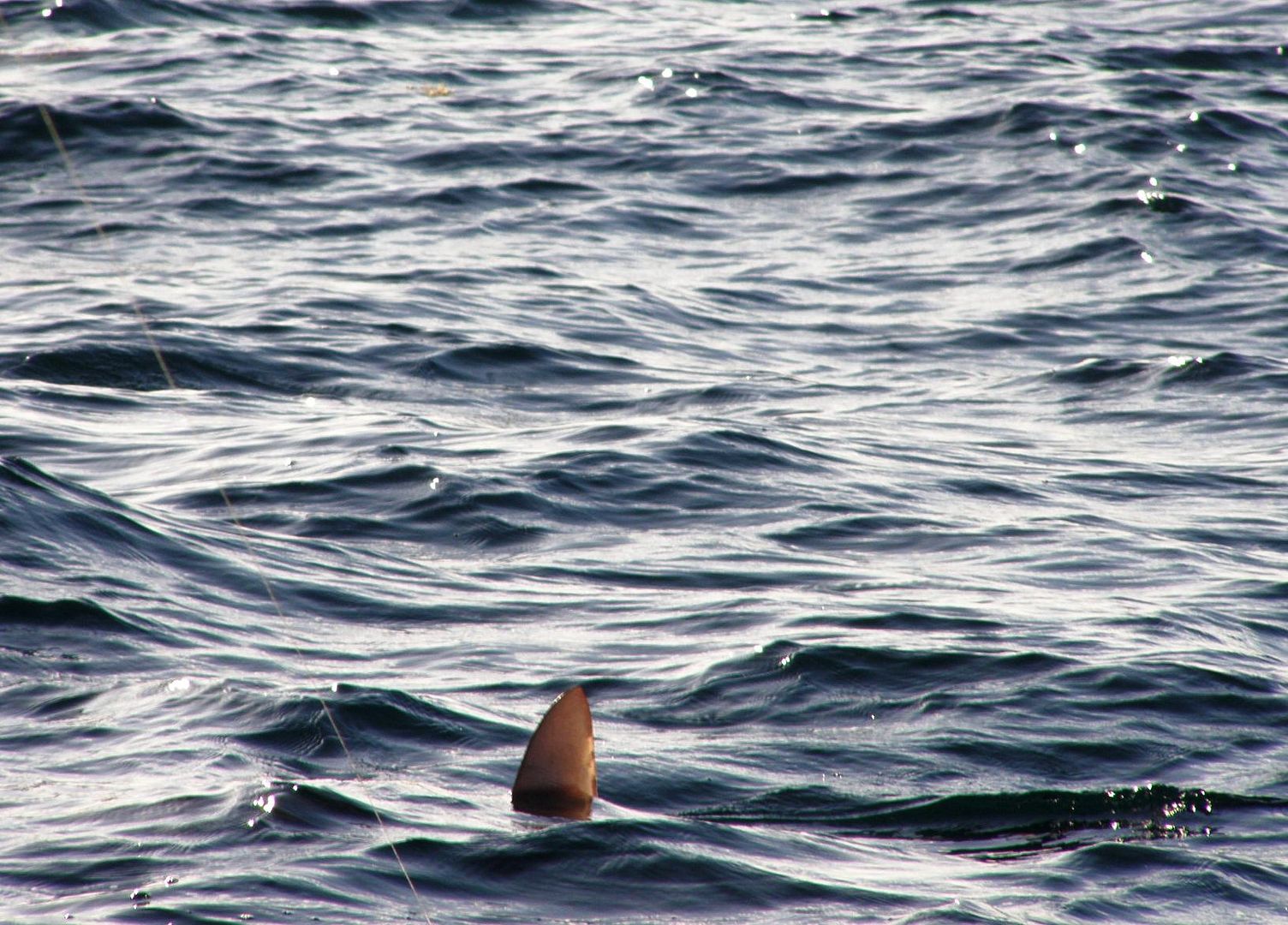 I drop in the underwater camera in hopes of catching a glimpse of this huge Bullshark with no luck. Did capture the Hammerhead.
Jamie's Hammerhead video
As Jamie works the fish back to the boat the Bullshark comes up and slices through her leader line like autter. Not sure if he became breakfast for the Bullshark or if he got away.
We decided to get out of this dirty water and head, once again, Southeast to stay south of the inlet. We spot a solid rip with clean water and weeds. We decided to bump troll some lively south.
As we drop in the first bait we get covered up with fins in short order and Jamie has FISHON immediately. All the fins I see are schoolies so I am assuming that is was Jamie had on.
I get on the radio to the
Undertaker
on 73 but no answer.
I quickly hookup to one and stuck the rod into the rod holder. As I go for my yellow jug I look down and see a nice gaffer bull swimming behind the boat. I tell Jamie look at that fin and she says that is her fin :grin…
Here is the area we were in…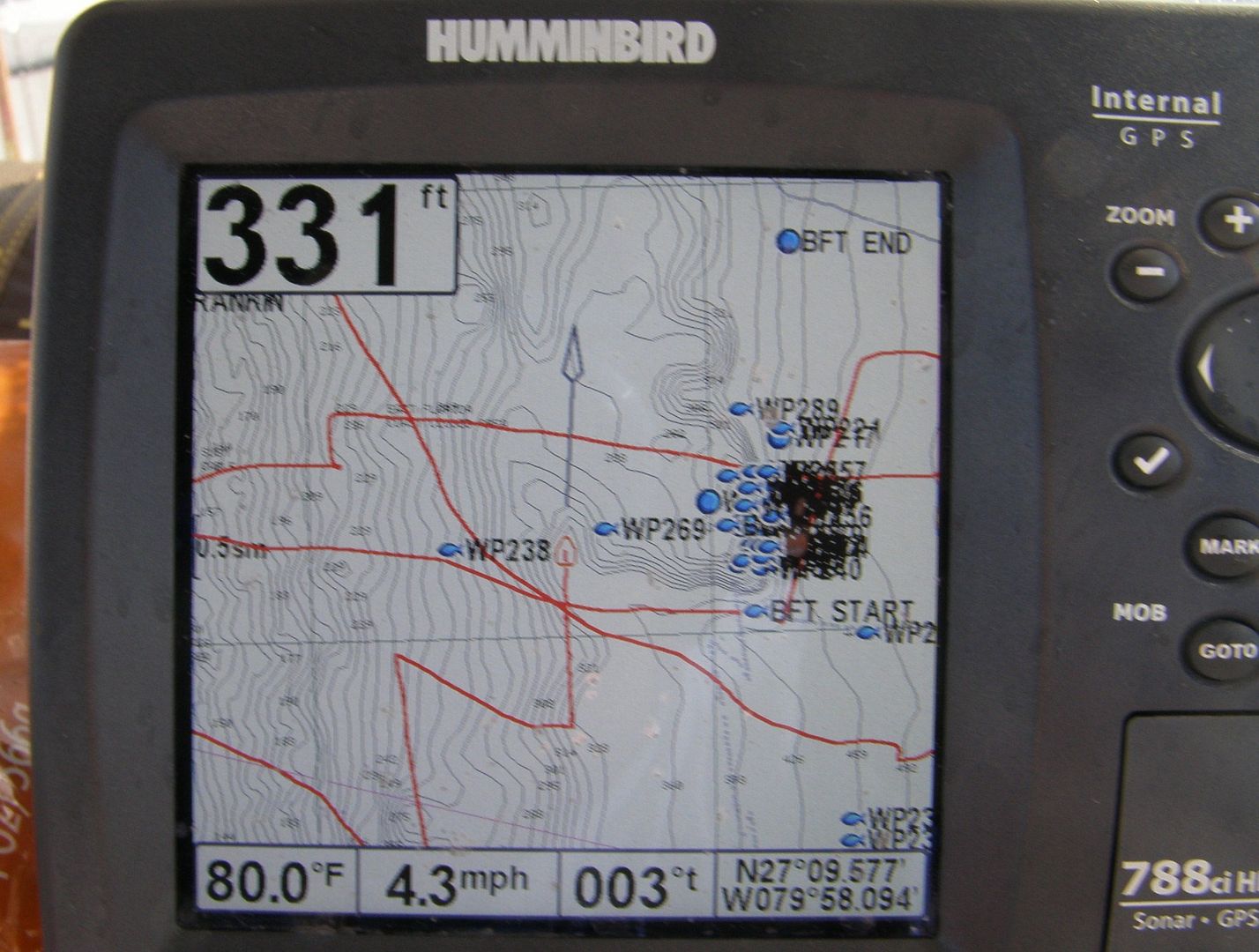 In the meantime another rod went off so now we have 3 fins on. Goal number one is to land Jamie's biggest fin she has ever caught. After quickly untangling 3 lines we gaff her fish an in the box he goes…
Congrats Jamie on a nice fin :beer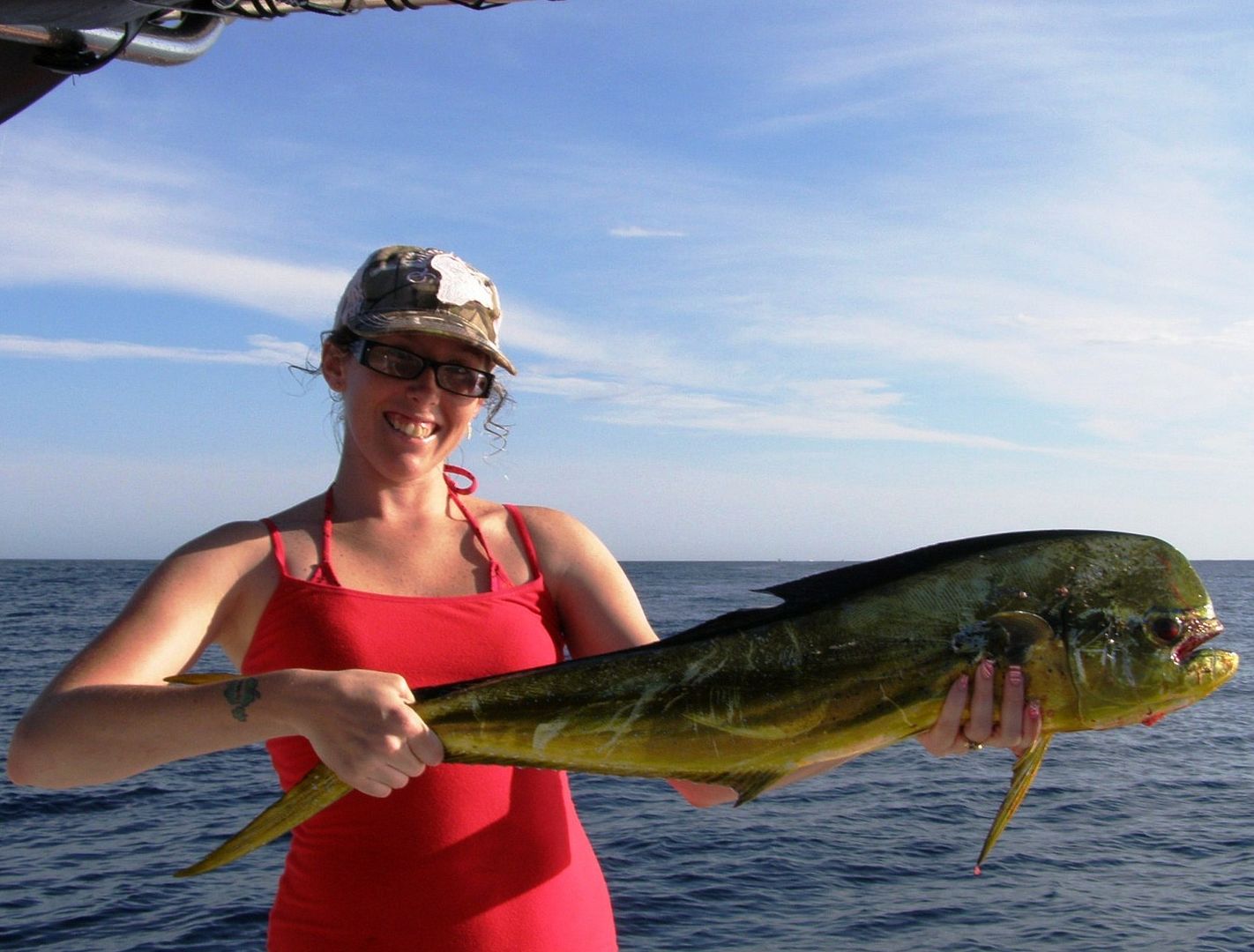 We get back to the other rods and tag and release a 21" fin and box a 26" fin. The rest of the school has moved on. We decided to just drift this temp break and worked it northward.
Here is the
Undertaker
trolling by. We gave them a heads up via hand signals that we just caught a fin south of here.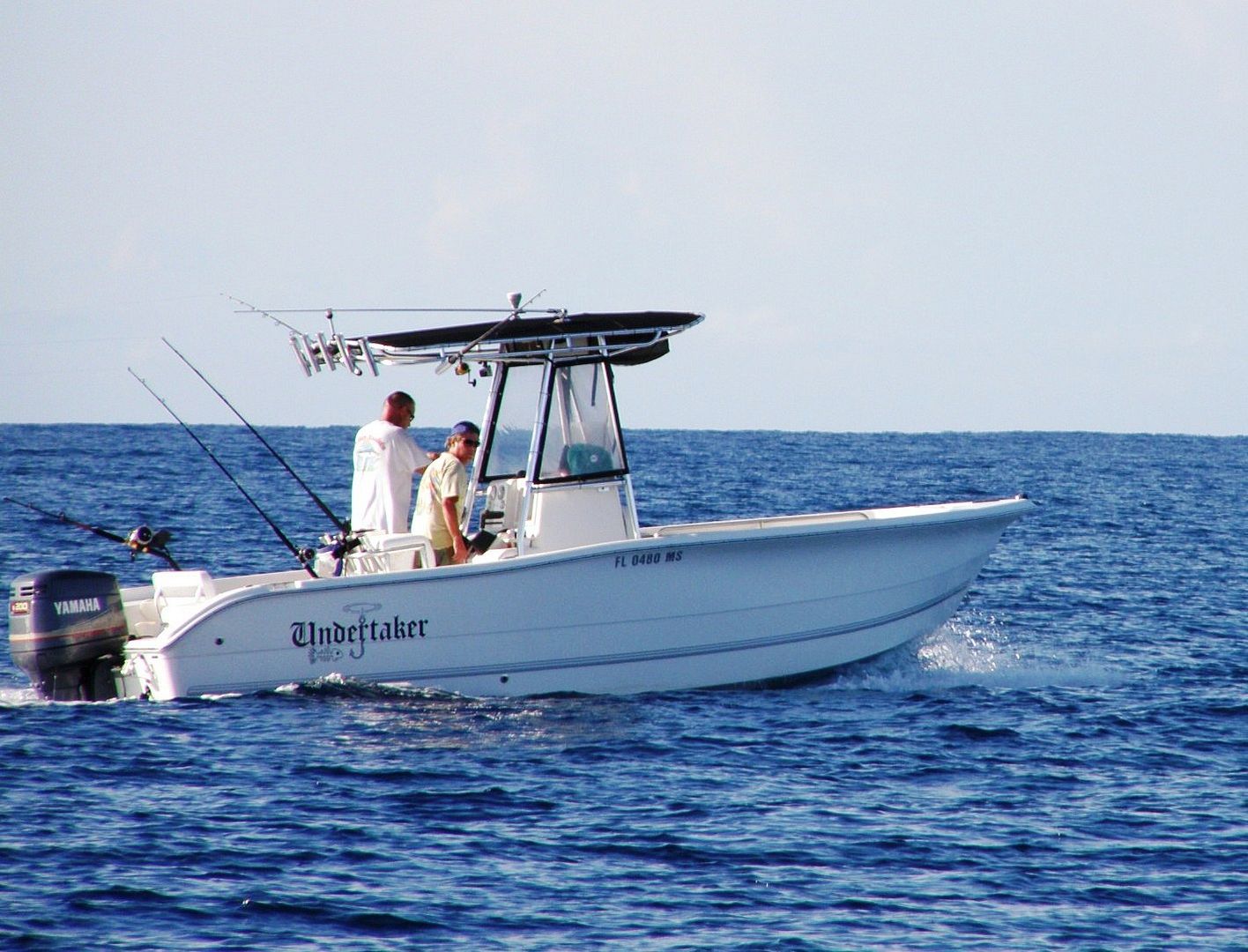 Pic of the rip we were fishing along today.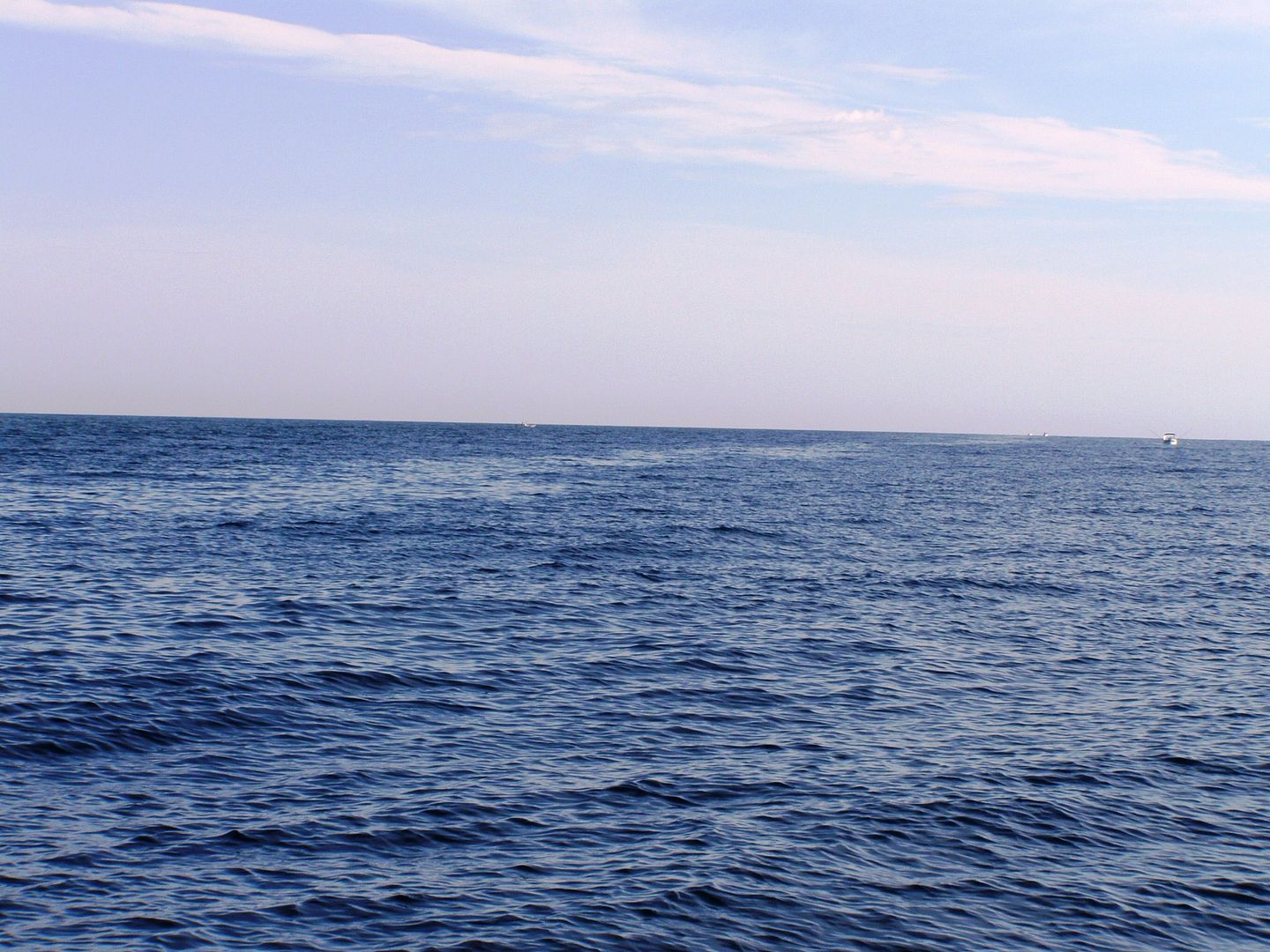 We get a few miles north of Push Button Hill. With the seas laying down we opted to run deep in search of debris. and circle back into this same line . As we start pulling in the lines Jamie spots a fin below the boat…
FISHON… Jamie is hooked up to another gaffer. Way to go girl…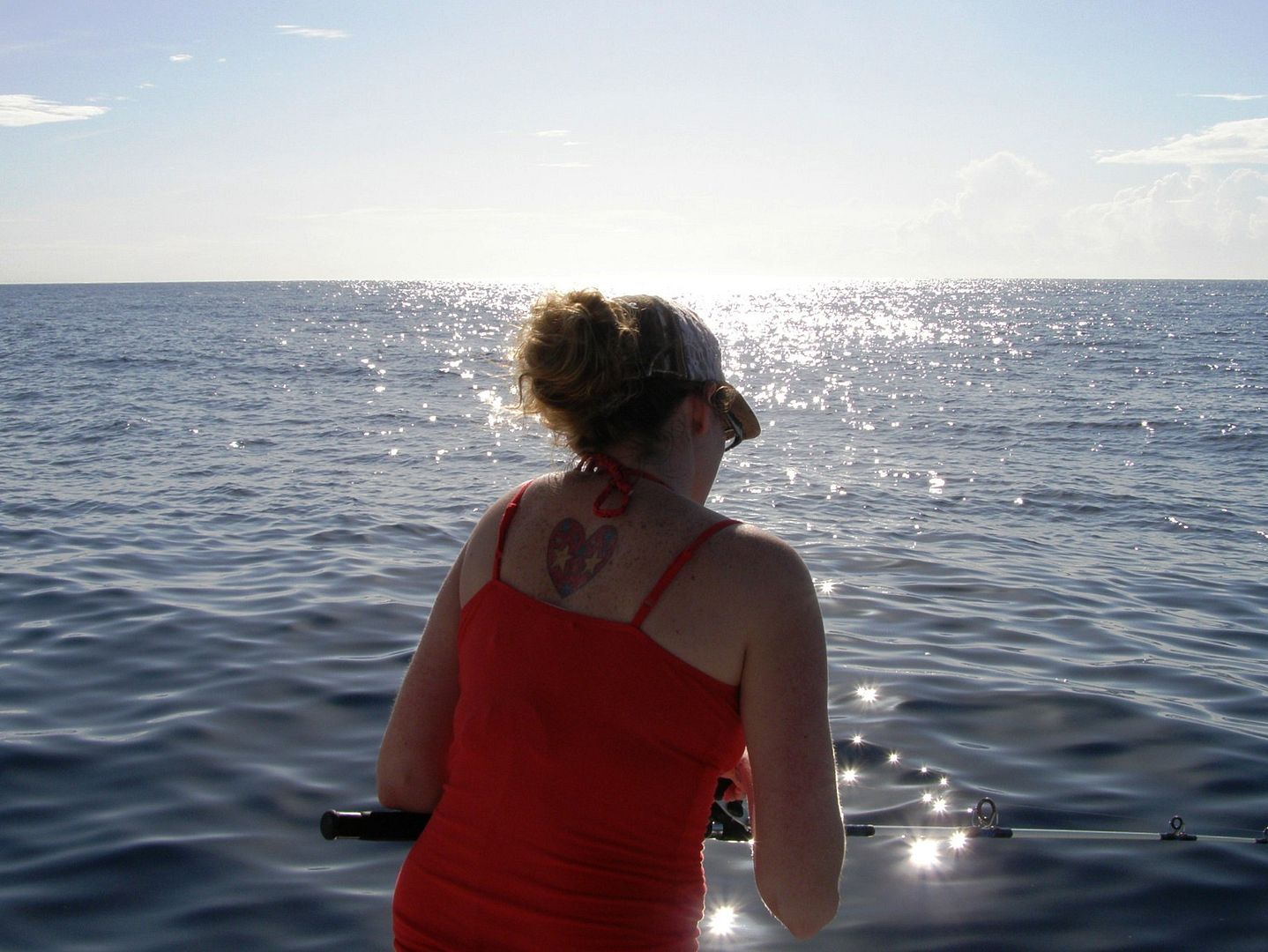 I get hooked up to a schoolie… This one was so small I didn't want to keep her on the line to long and did a quick release.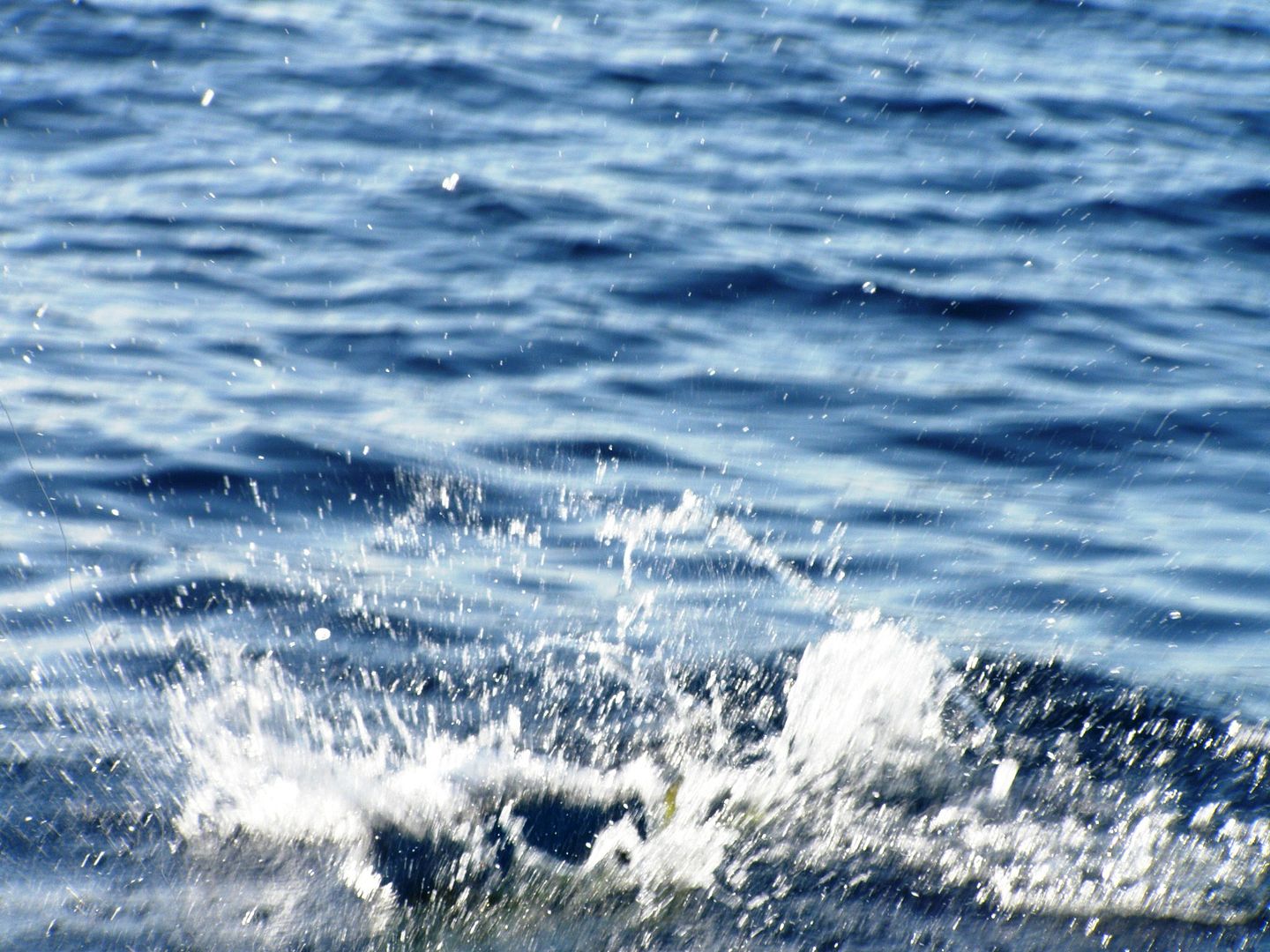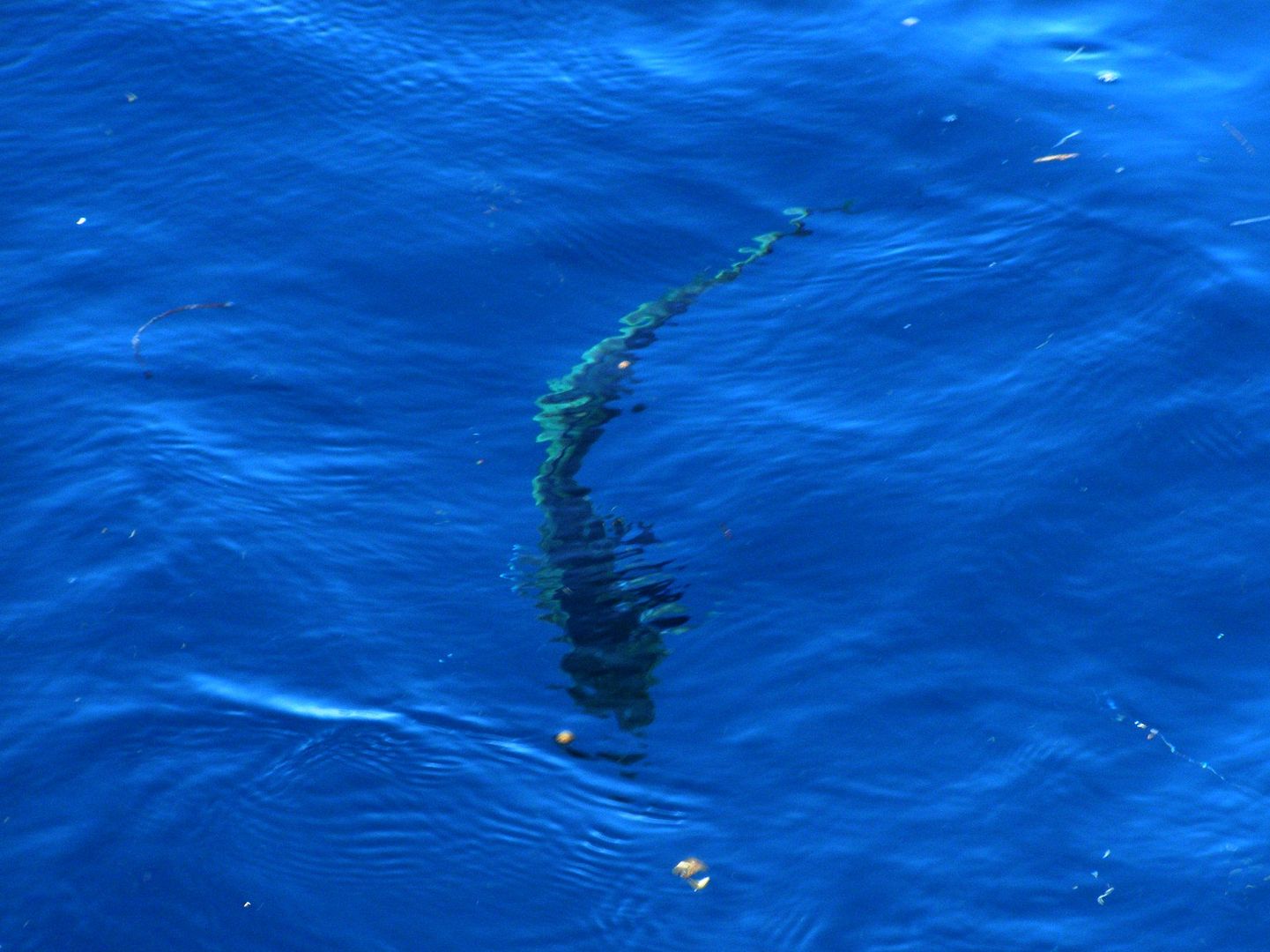 Jamie works her gaffer fin to the boat like a pro and goes into the box. High Fives all around…
We kept to our plans and headed east. We hit 600ft and turned south to keep with the game plan on staying south of the inlet. We start looping back in towards the Hill when I spotted a milk create loaded up with bait fish.
With the choppy seas Jamie deploys the chum marker so we don't lose site of this little gold mine.
We rig up some baits and pull back up and start the usual chunk baits and menhaden mixings. As we drift away Jamie hooks up and brings a group of schoolies to the boat.
I get on the radio again to the
Undertaker
on 73 but no answer. We do a tag and release on her fin. We wanted the big fish today.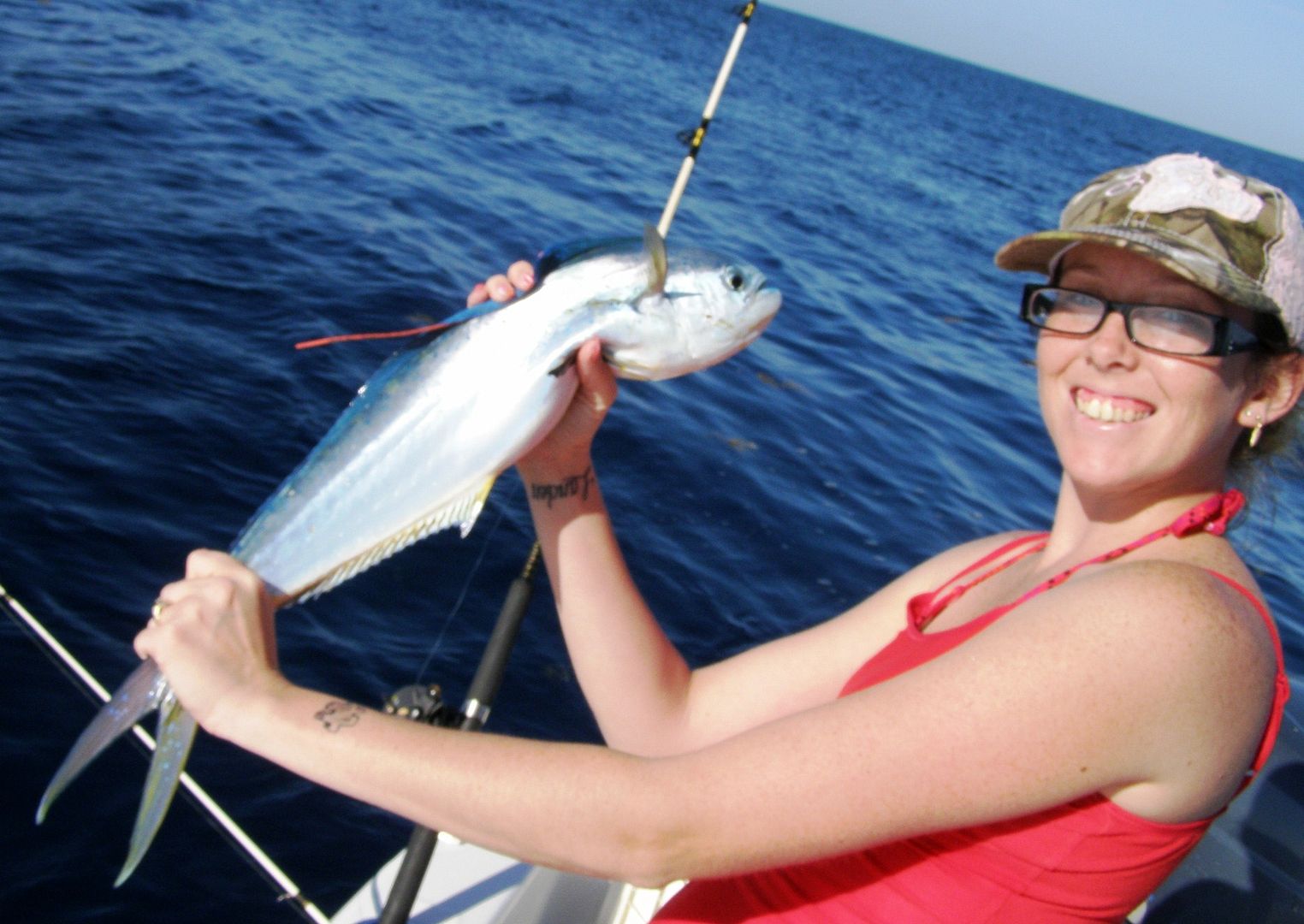 We wave over another boat in the area that was trolling but didn't notice if they hooked up when they trolled by the crate.
We played around with these fins for a bit and then hooked up a ballyhoo and trolled by the crate a few times. Only managed to hook another small fin.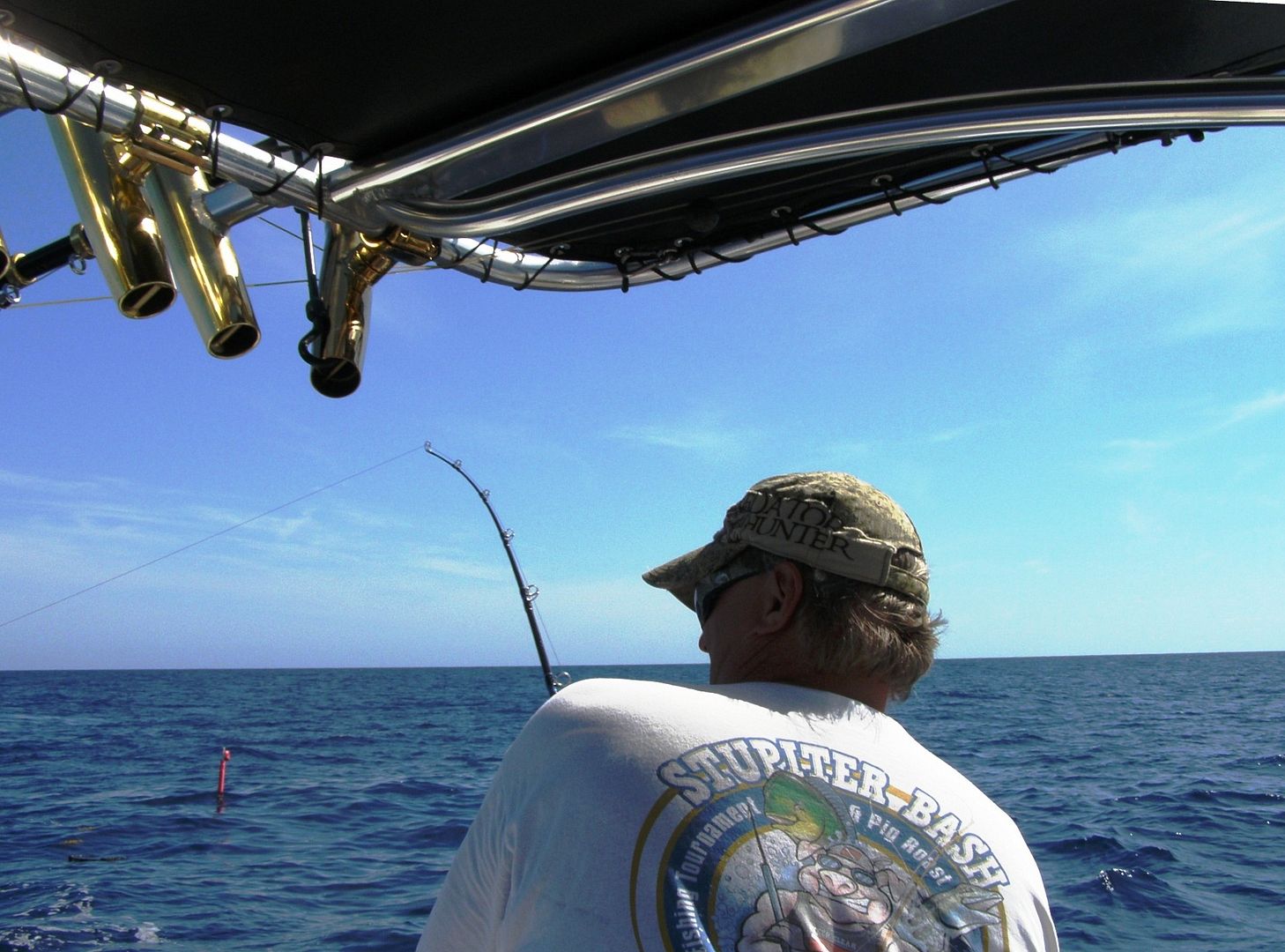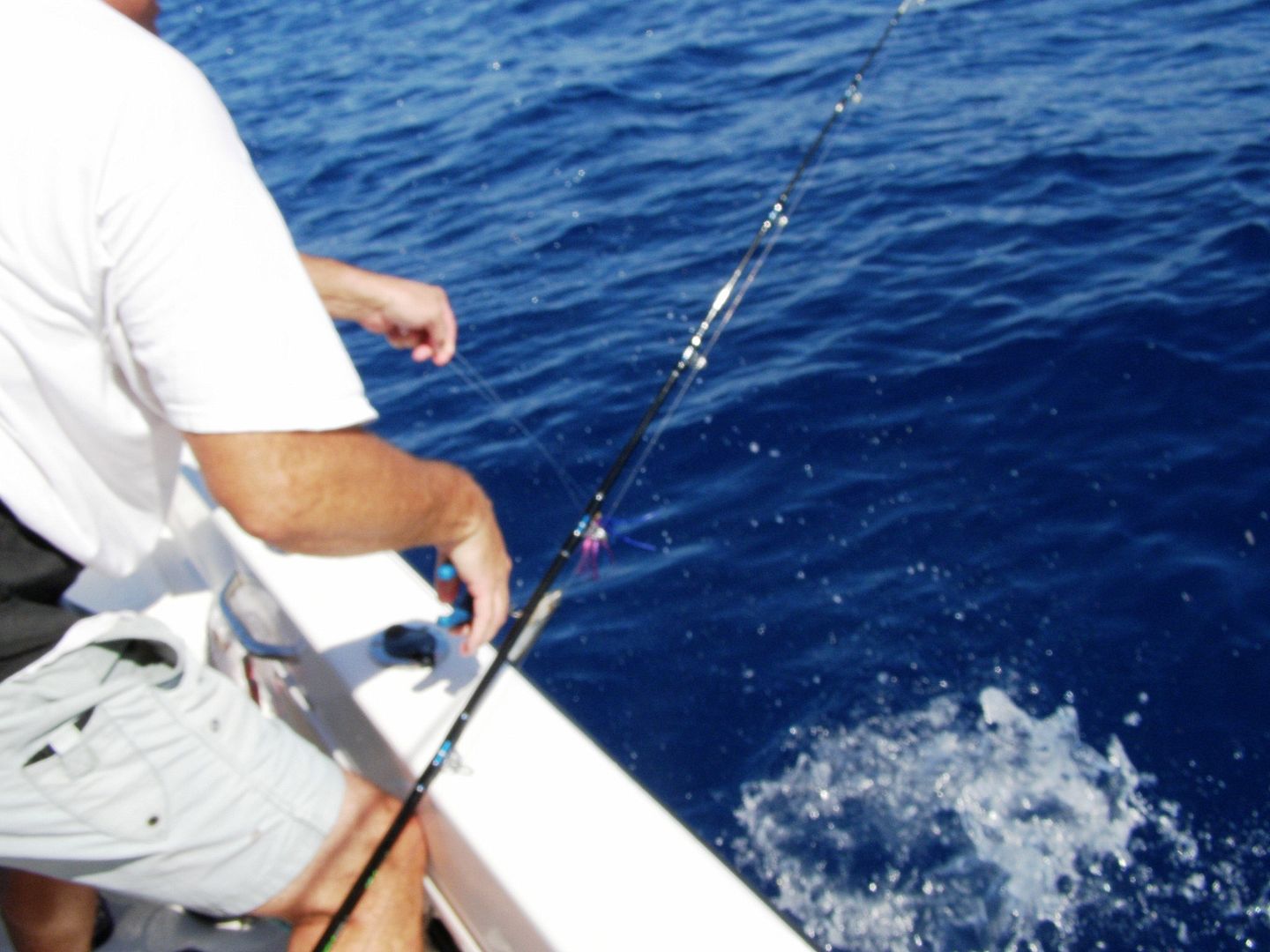 I had posted a short underwater video of the fins in 600ft but I guess the new rules only allow one video. SUCKS...
A truly enjoyable day on the water with my daughter :USA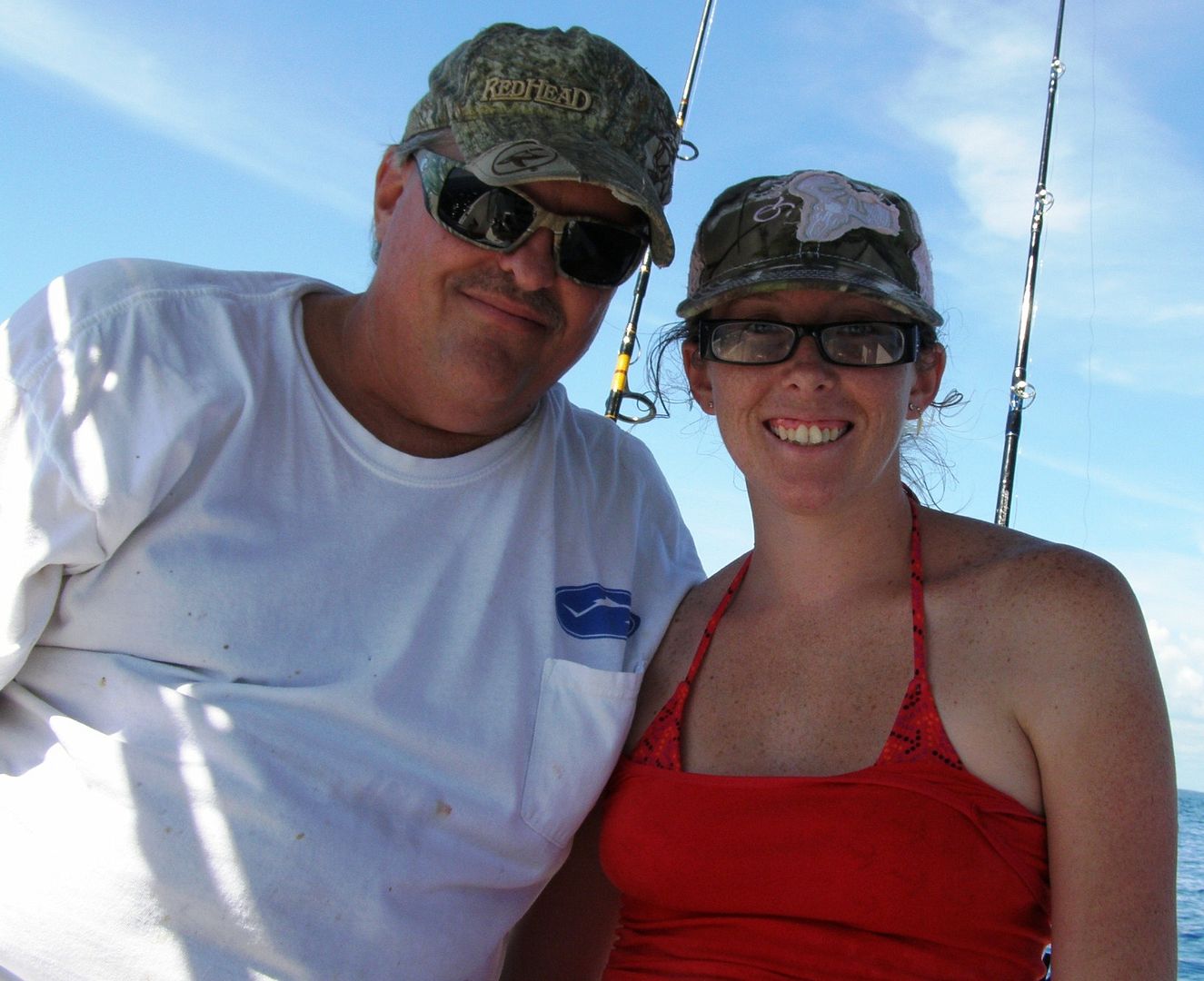 Today's Tally
1 Hammerhead
8 fins – 3 gaffers and one 26" fin in the box. Tagged and release 2 and released the rest of the schoolies ranging from 14" to 22". We could have caught more but were looking to catch the big ones today.
How did you all make out today?Tip of the day
A very simple tip when dealing with wind days and rough seas. Verify the hourly forecast to know from which direction the wind and waves are planned for the day and plan your fishing around that information.
Nothing worse than being 20 miles north of the inlet and having to head back into the waves. :grin
Random pics on the day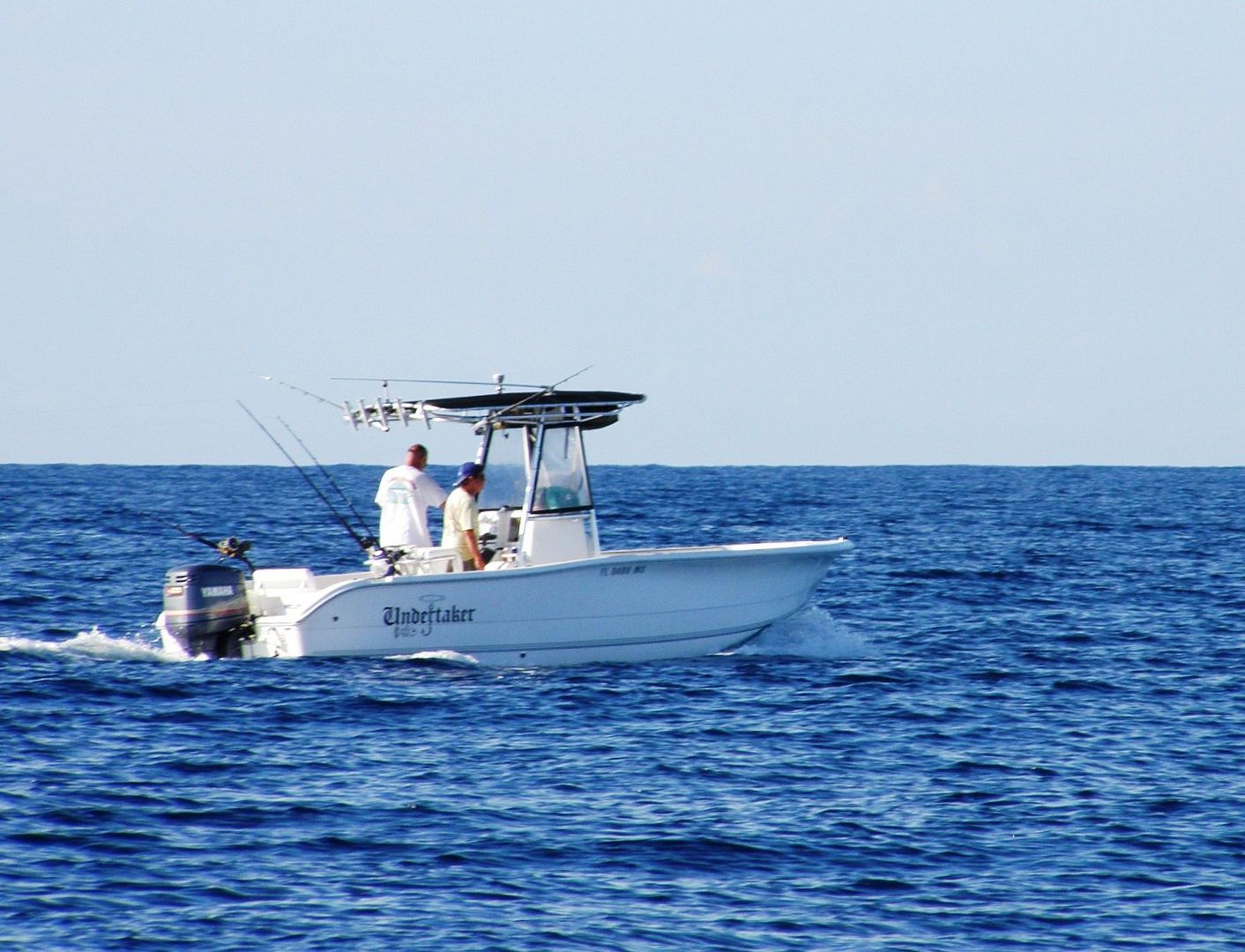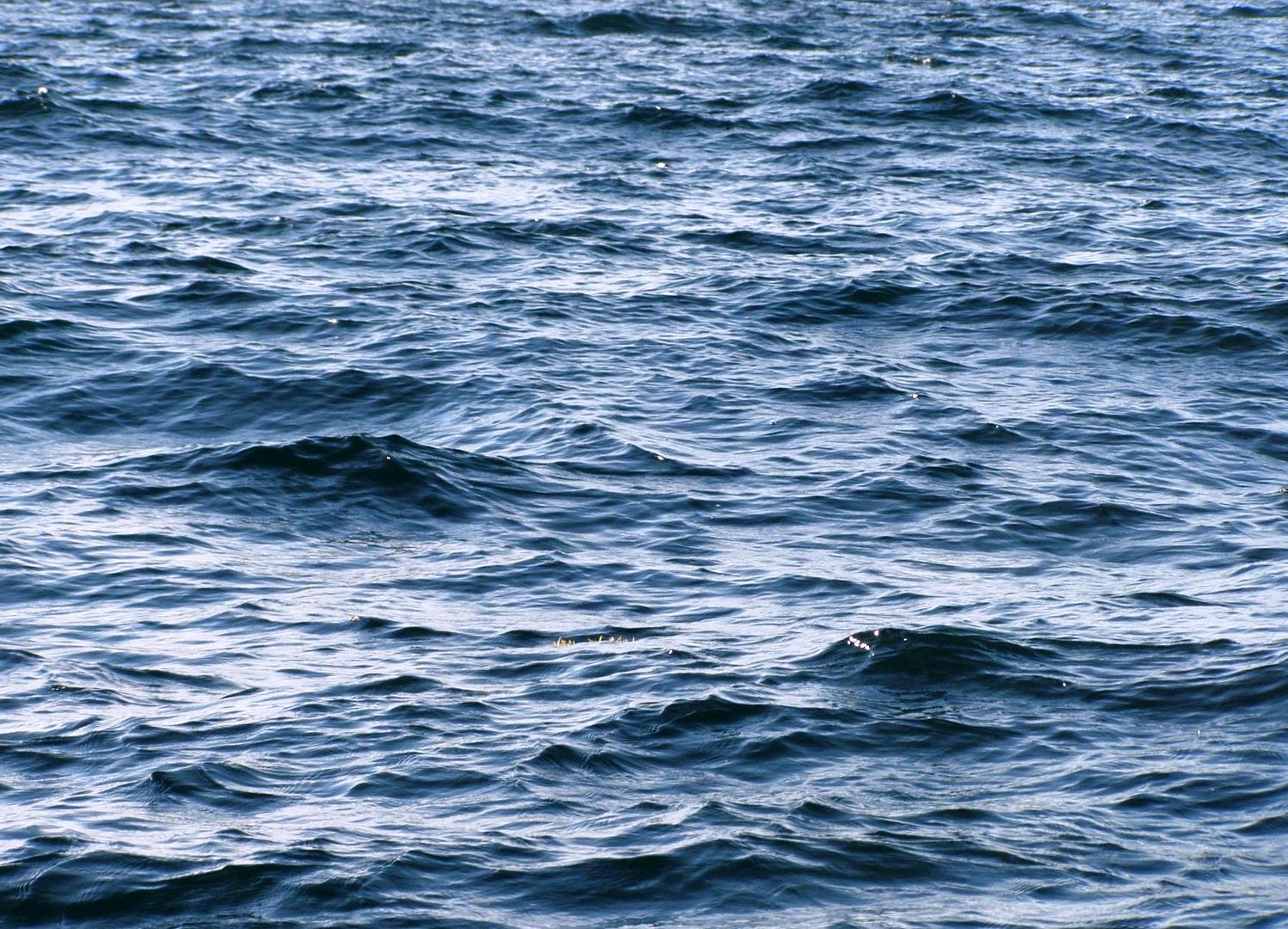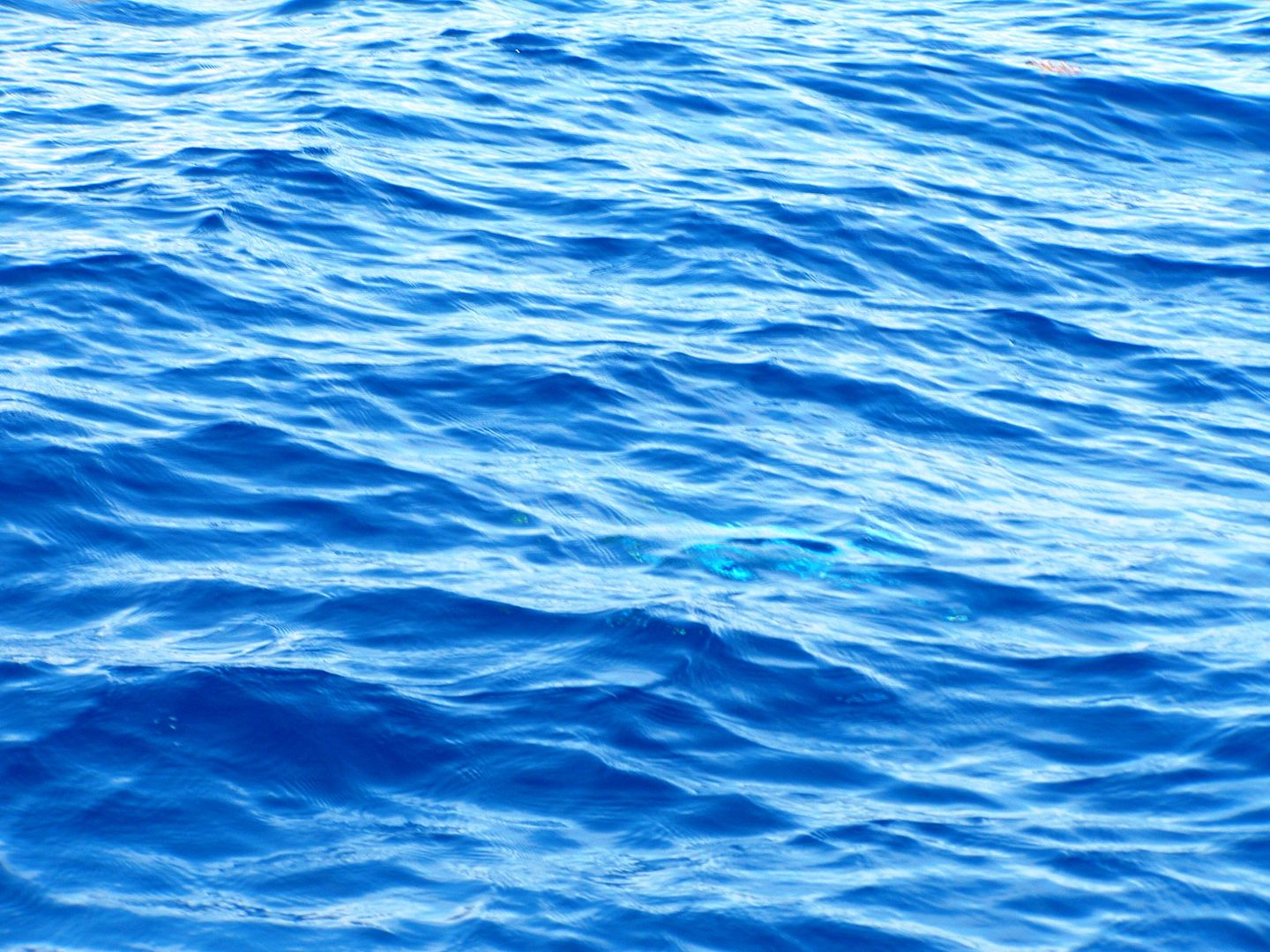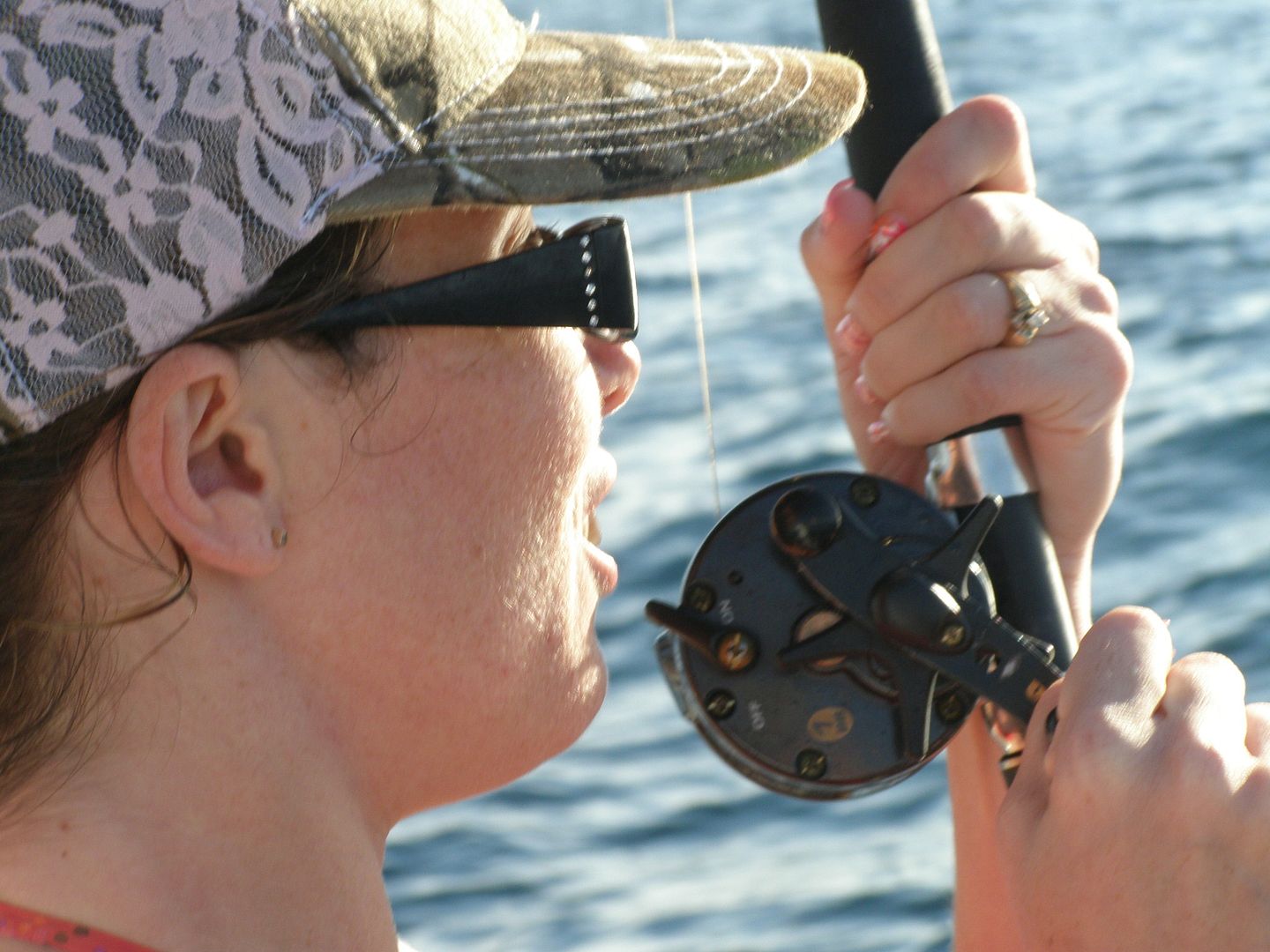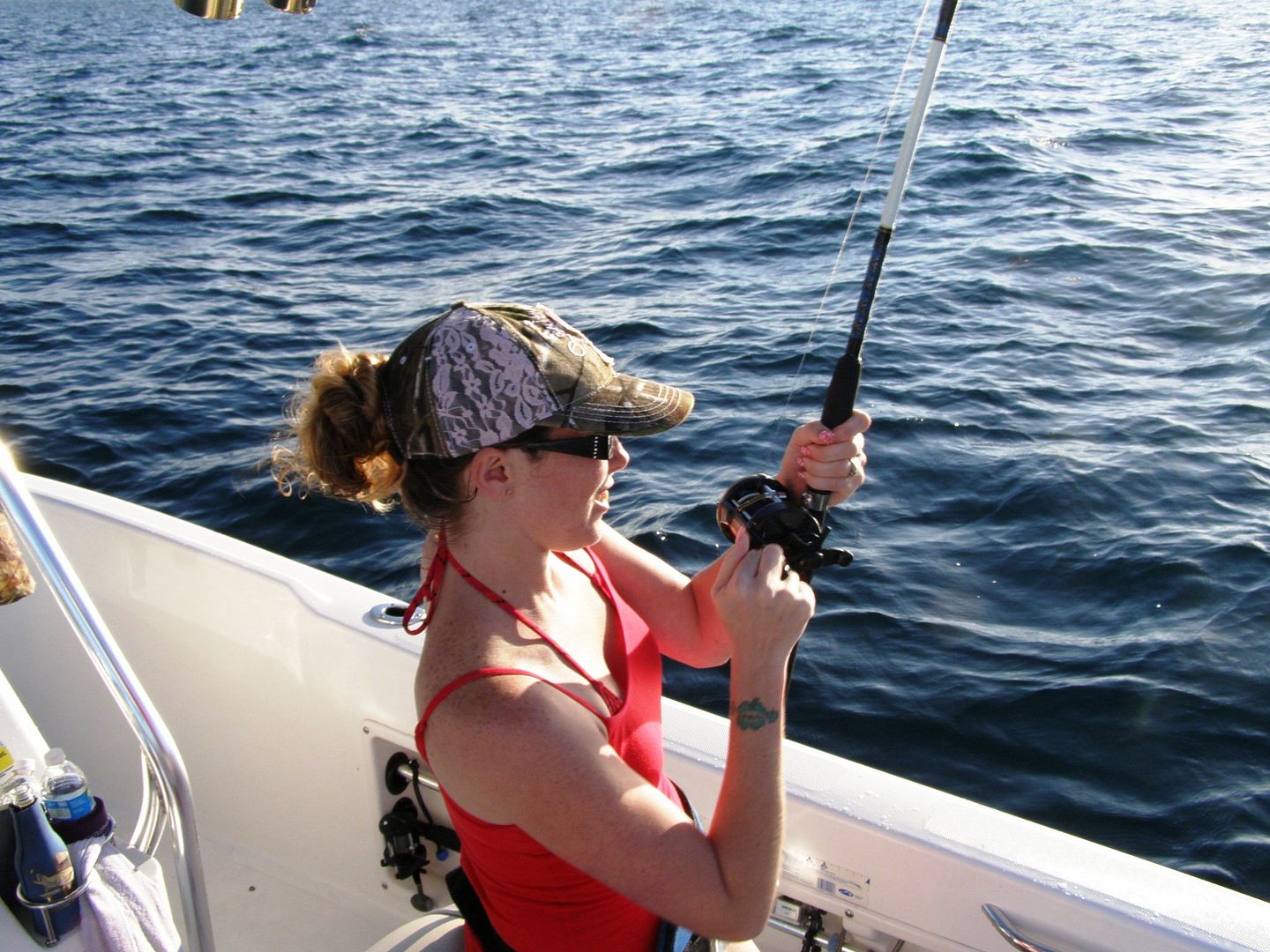 ALWAYSFORWARD, NEVER STRAIGHT...