Home
›
Sportsman's Kitchen
Feta / baby spinach / herb stuffed pork tenderloin wrapped in bacon...
Panhandler80
Posts: 8,928
Moderator
Same trip in NC... night 2.
I have not made this in years and figured it was time. It was also my wife's birthday and she liked the sounds of it.
Took three tenderloins and put a slit down the middle and left maybe 1/4" of meat, then just filet it open along that 1/4" distance from the block. Eventually you end up with an oval of pork tenderloin that's about the same width as a big dinner plate and maybe 20% longer.
Something like this...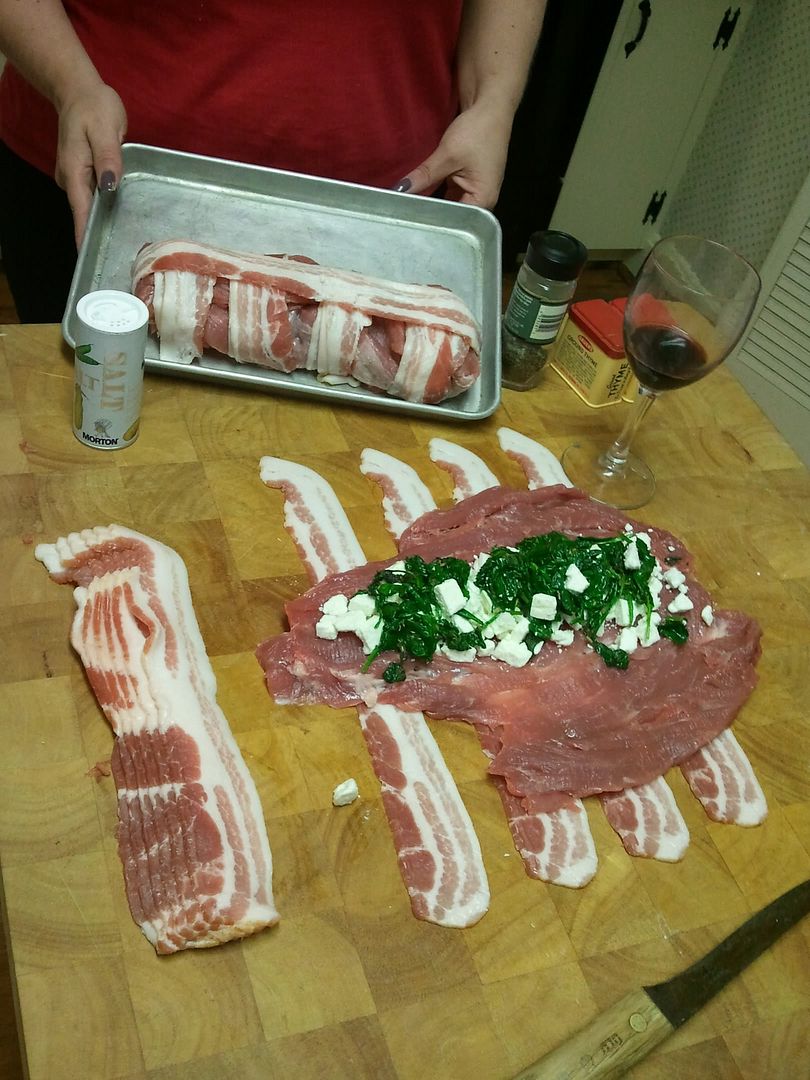 Baby spinach is wilted with just a touch of EVOO and then rosemary, thyme, basil, sage and garlic. I use plain feta. If you used herbed feta read the back and dial back whichever herb you don't want too much of.
Ready for the oven....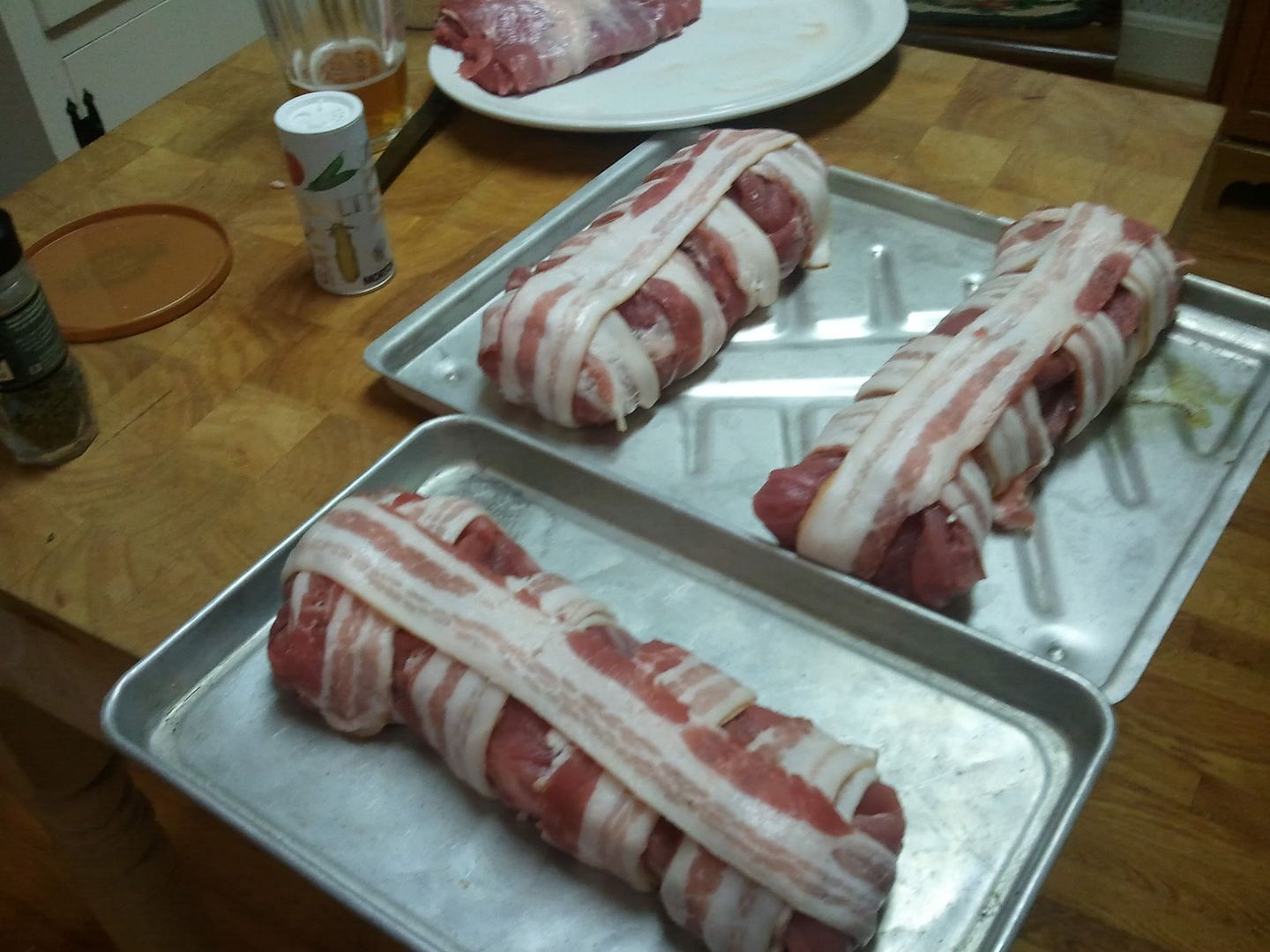 Post oven... Oh, and speaking of which, I bake them with foil over top at 375 until I need to drain the grease once. At that point, I'll give it another 10 minutes or so, and then put under broiler to make sure it gets some good color and bacon browns up. Keep in mind, lots of mass here and lots of fat, so left covered on counter it will continue to cook for quite some time. Don't be too afraid to take it out even if it still feels a bit loose.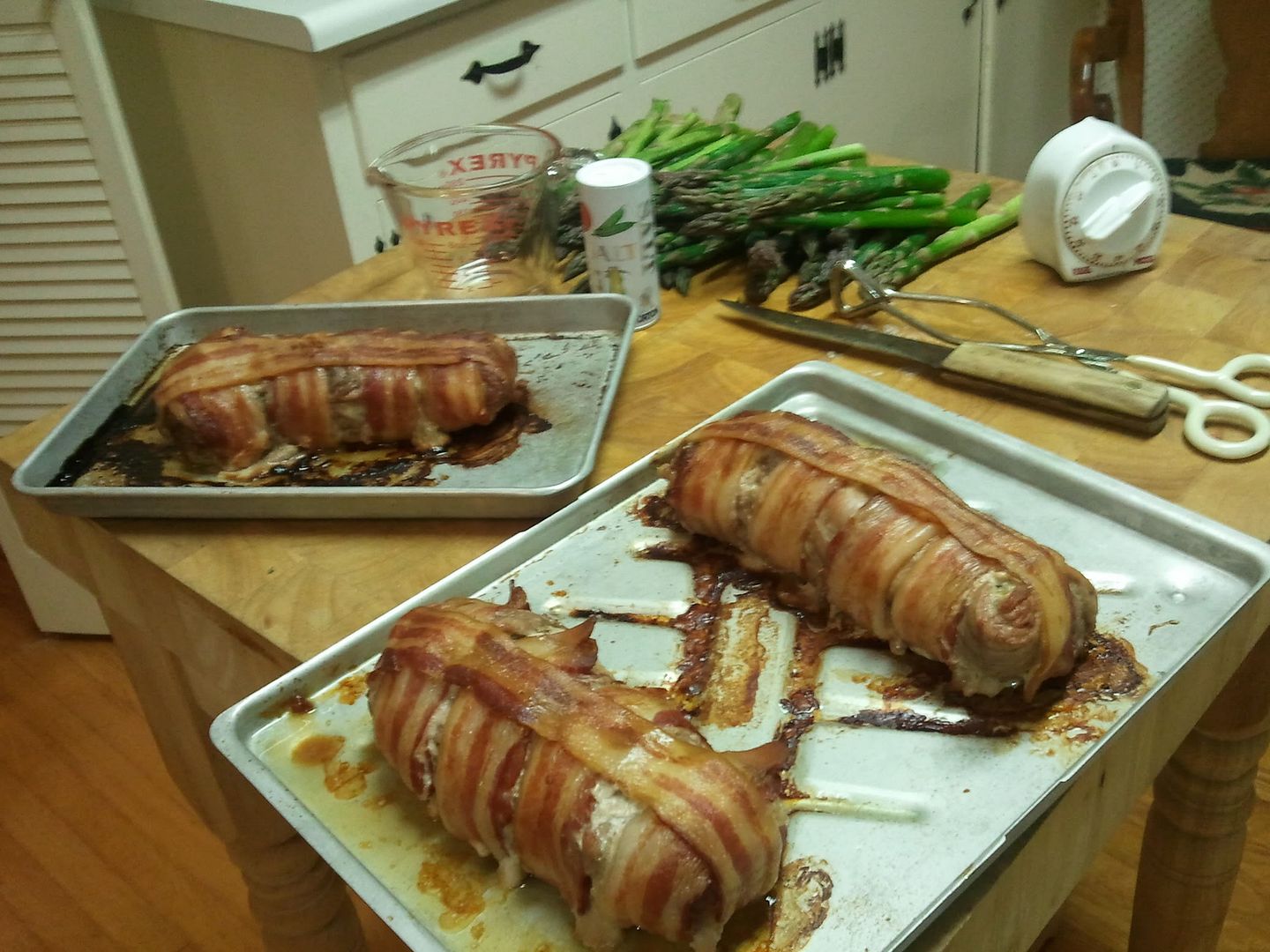 Red whites and greens make for nice presentation. I really like this around Christmas, but it was also good that night in NC because it got down to about 42 degrees that night. Was 38 the night before!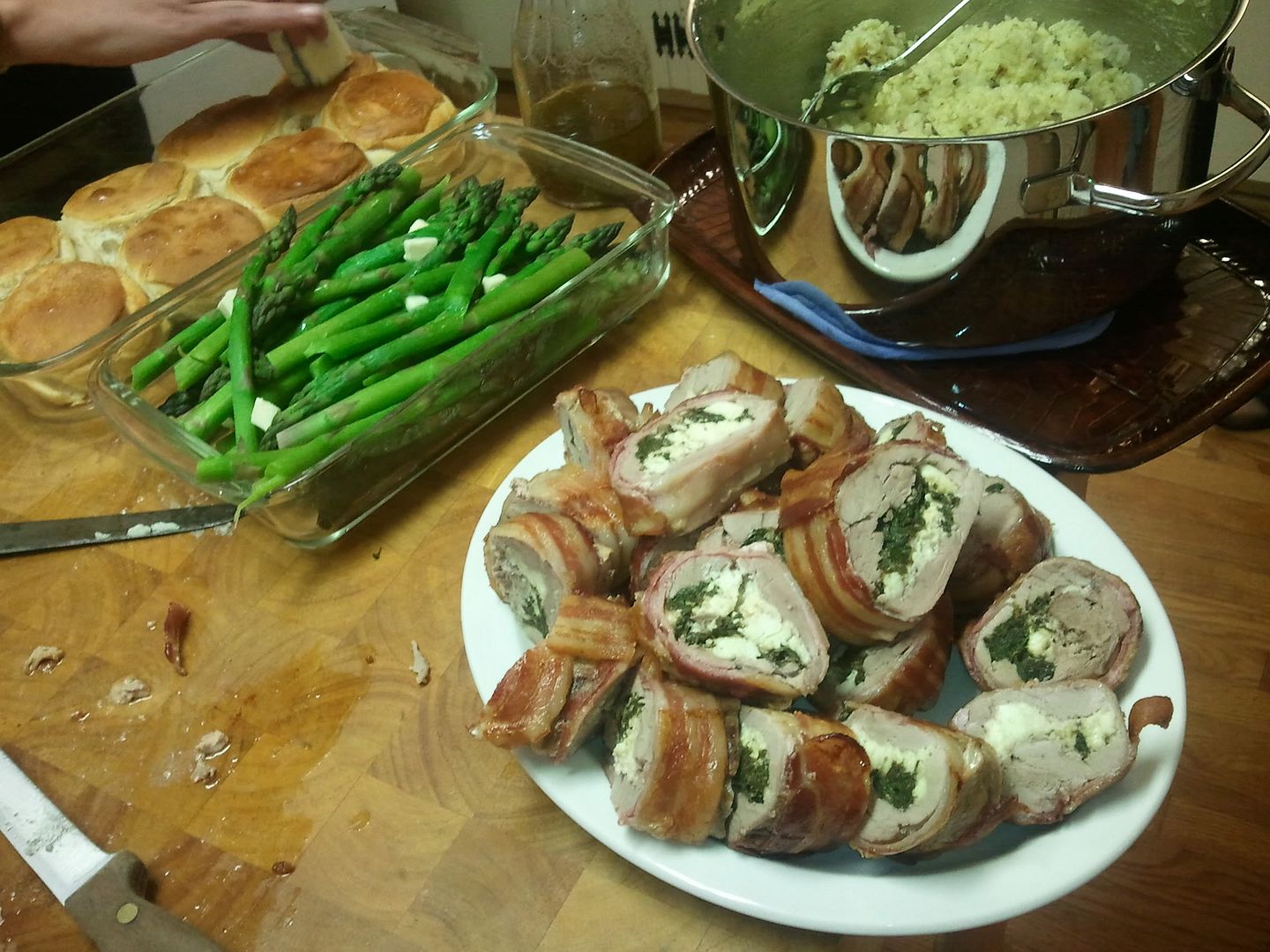 Wild rice (which somebody kind of struggled with), homemade biscuit, asparagus and pork TL...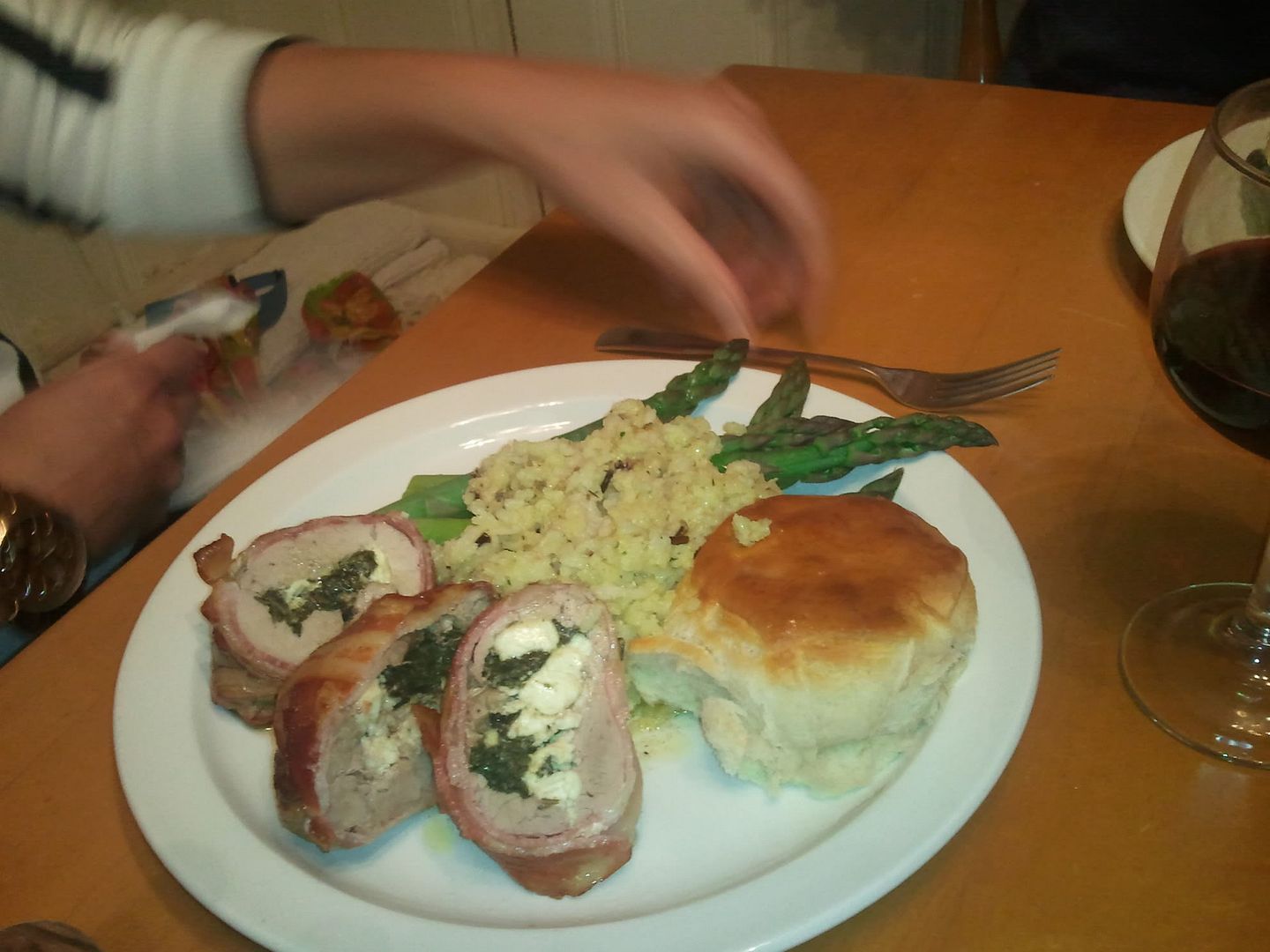 After this came a birthday cake (which I wish I had a picture of because it was pretty funny), and brandy alexanders... pretty sure we all gained at least 5 pounds with that session of feasting.
"Whatcha doin' in my waters?"