Home
›
Sportsman's Kitchen
Surf and Turf for 6... a little lobster and backstrap action
Panhandler80
Posts: 8,928
Moderator
Wife and I, and two other couples spent memorial day weekend in the mountains up in NC and pretty much ate like kings and queens.
Night 1 was backstrap and lobster. The lobster was only so-so, it got a little dried out, but the venison loins were a couple of the best I've ever had. Even cold out of the fridge the next day they were tender and tasty!
Right before slicing loins and dropping in marinade: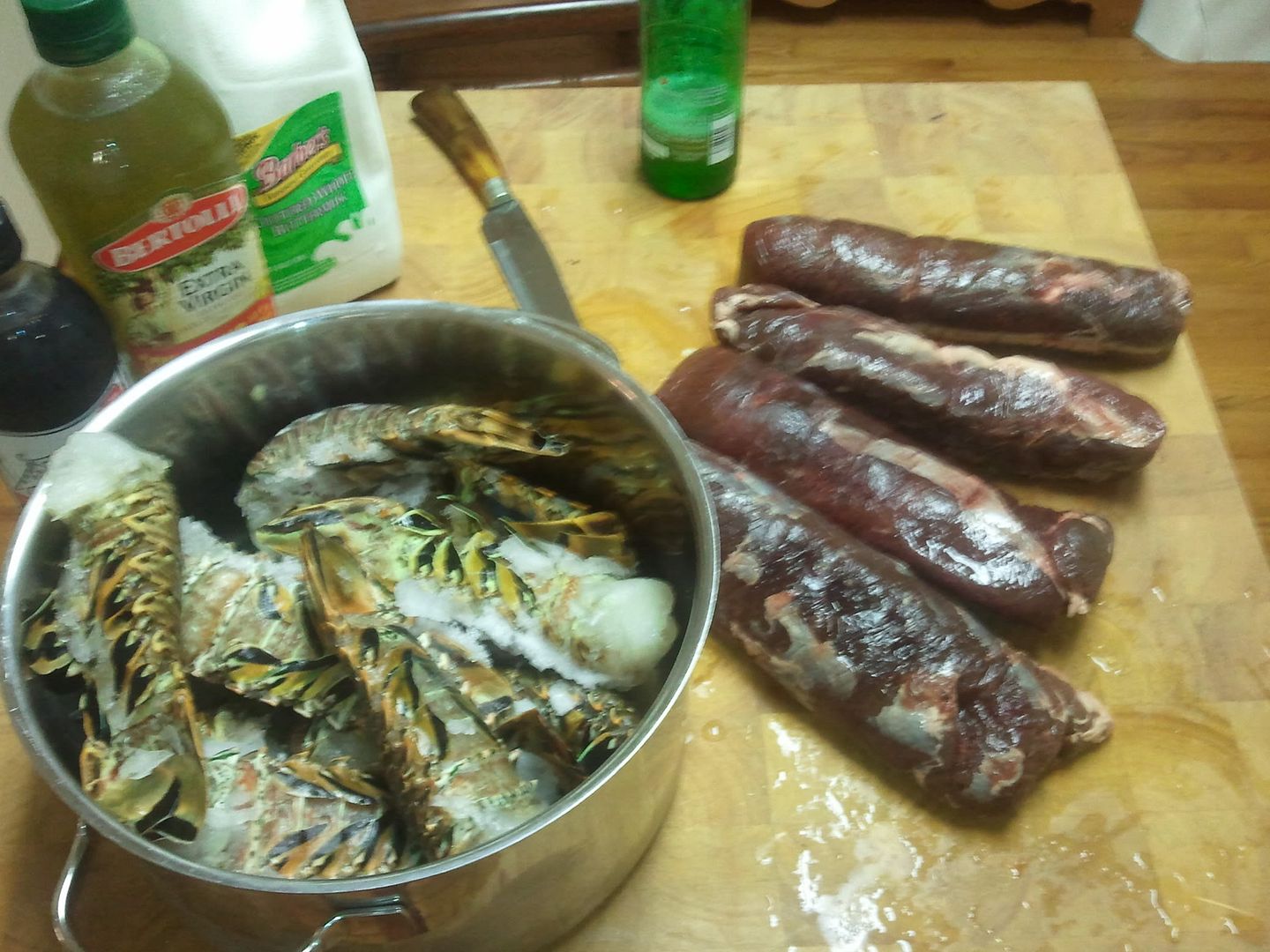 Here are the medallions that sat off and on in and out of the fridge before finally letting them hit room temp before being tossed on the grill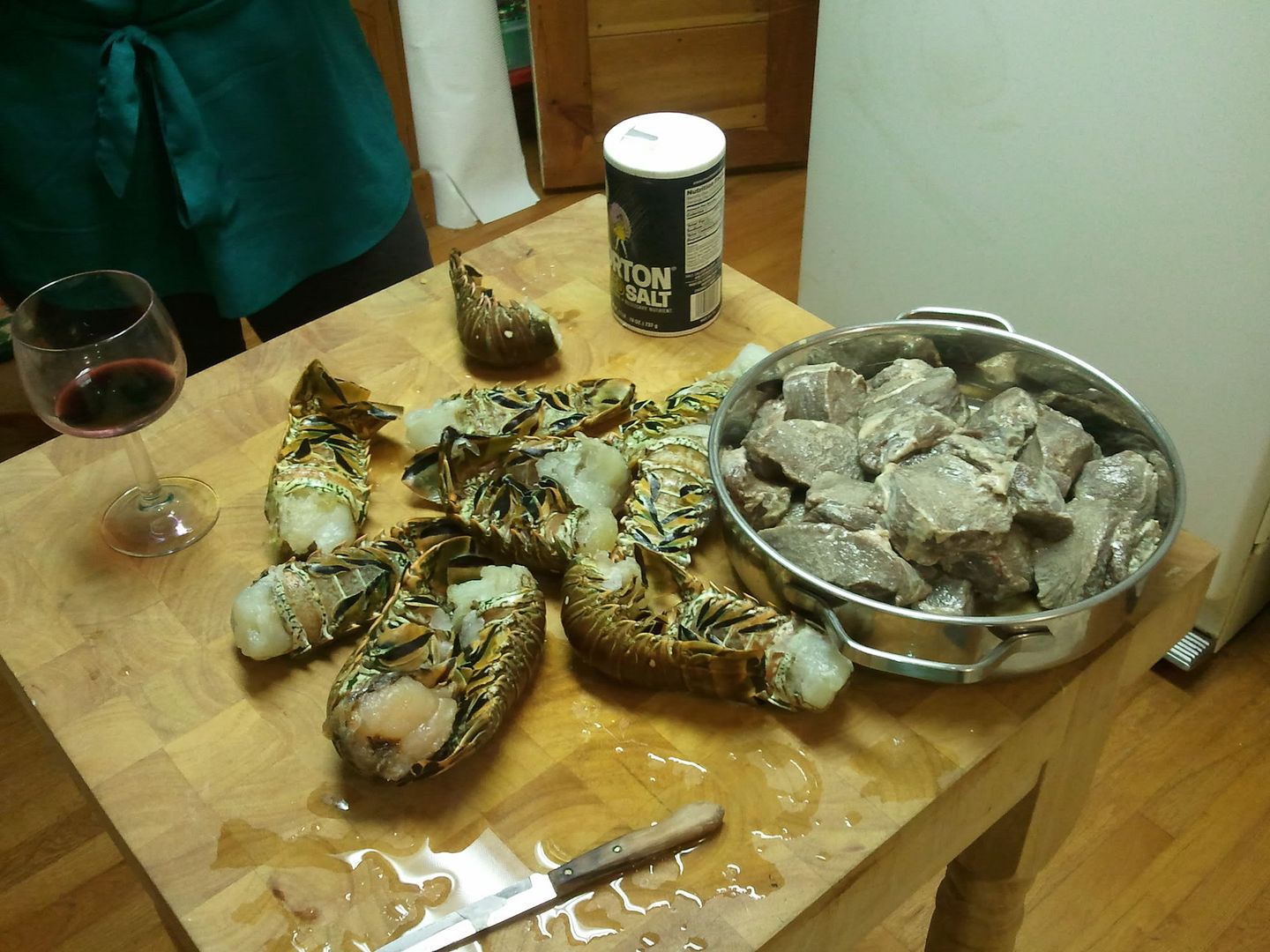 Time to feast!
The next morning we were all treated to lobster omelets with onion, bell pepper and shrooms, but mostly lobster!
"Whatcha doin' in my waters?"