Home
›
Tropics
Great Bimini Trip
We wanted to get one last family trip in before school starts and headed over to Bimini. After ALOT of effort, got the boat ready and we shoved off Friday around noon.(btw, batteries work better when you have the leads hooked up the right way:grin) Crossing over was great with a light west wind. We got checked into Bluewater and JR had his usual grin for us.
We went out and headed north to do a little lobstering. This was going to be the boys first real attempt at bagging their own for the first time so we looked for some shallower areas. We found some nice spots in about 12' and set to work.
Here they are getting instruction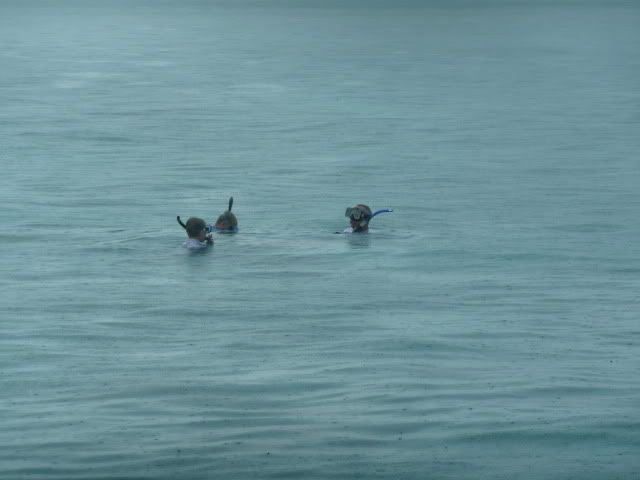 Success! Jacks first solo bug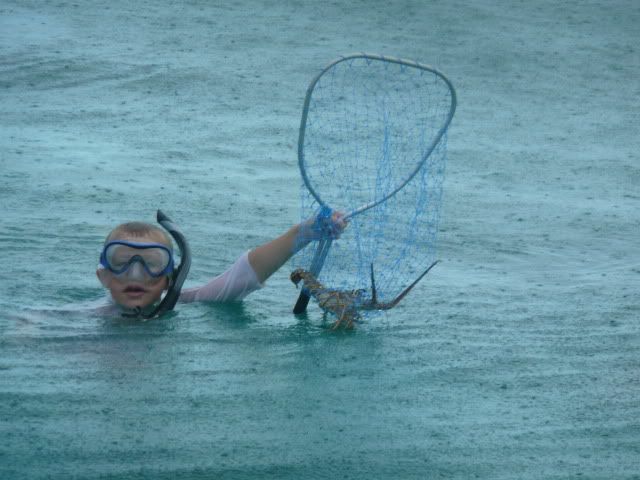 Gregg's first!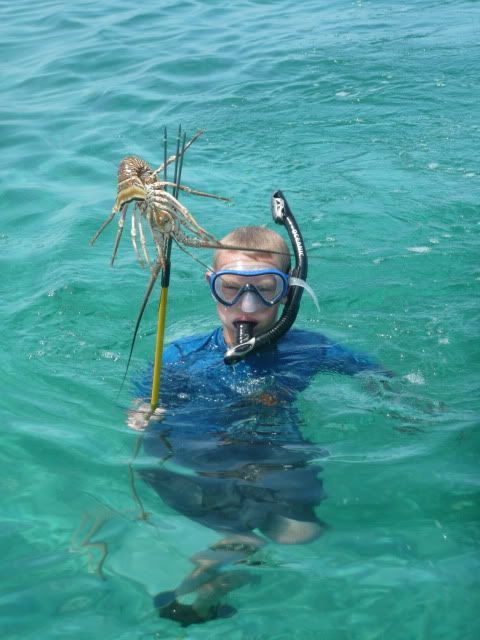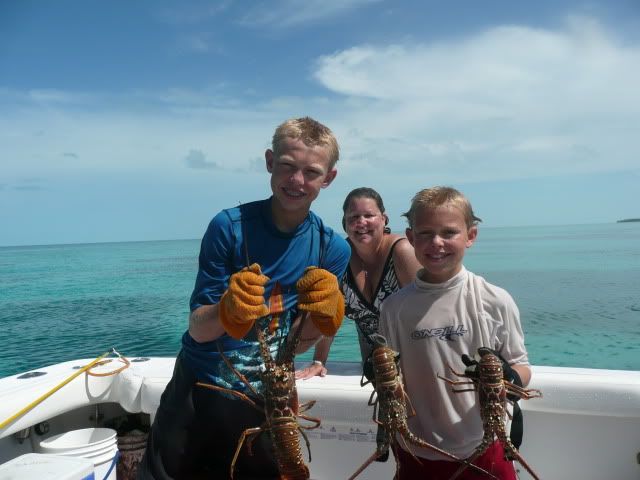 Dinner that night was tuna sashimi and lobster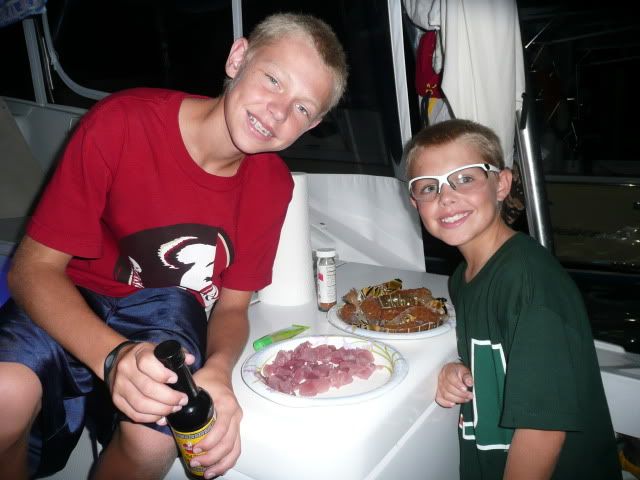 The rest of the trip we did some yellowtailing, lobstering, conching and deep dropping. We pretty much caught everything we set out for, no monsters except for the conch. Patrick at Seacrest told me that ours were the biggest conch he'd seen all year.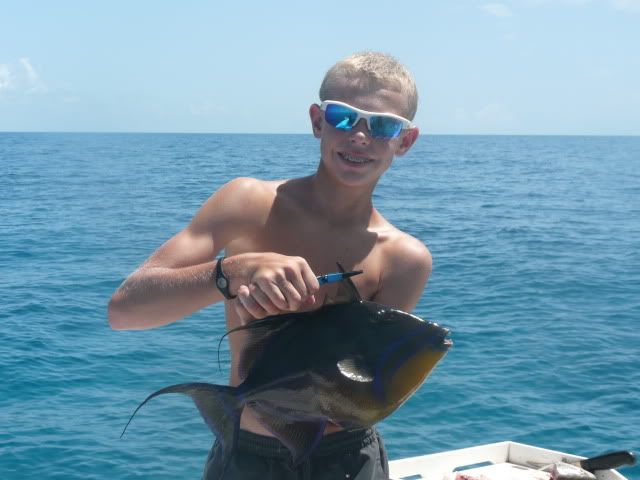 the tax man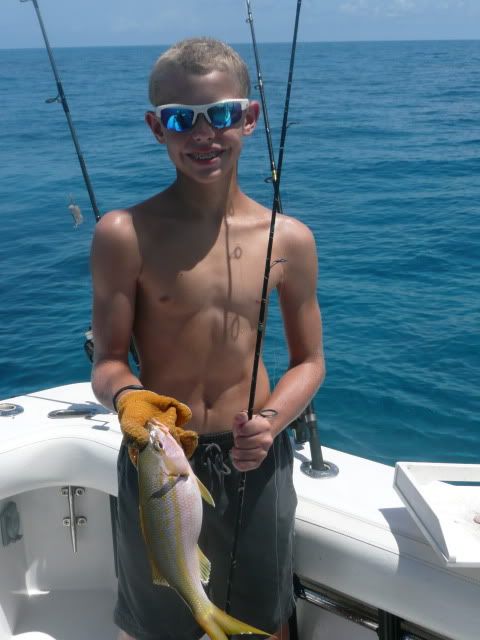 very nice slipper lobster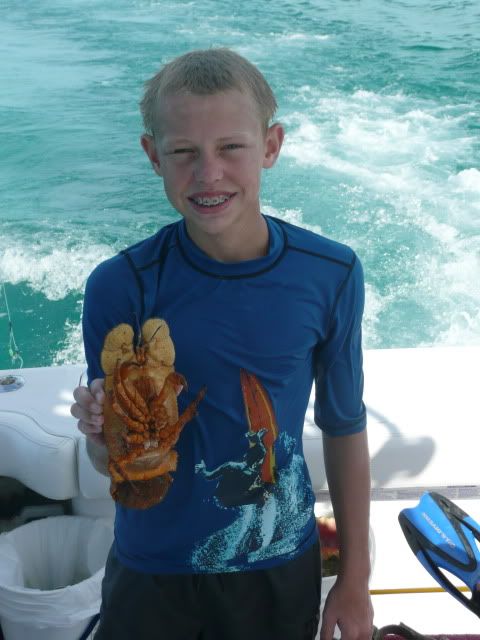 end of the day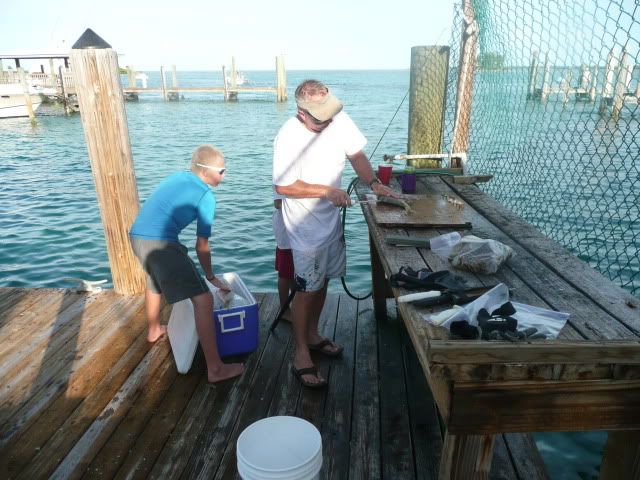 some very nice conch, some of the best I've caught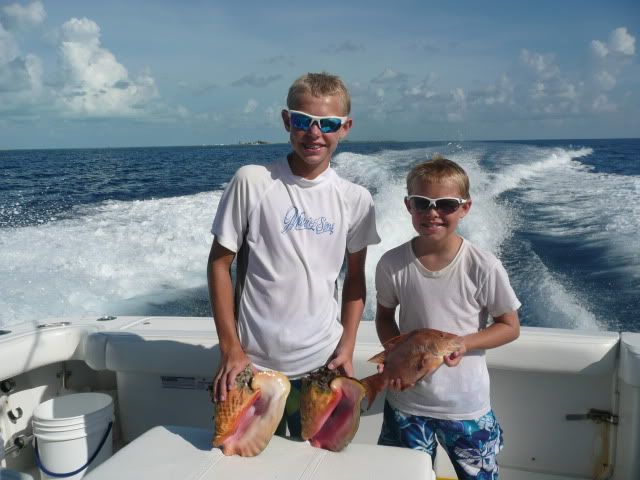 while cleaning fish, Jack landed a real nice horse eye jack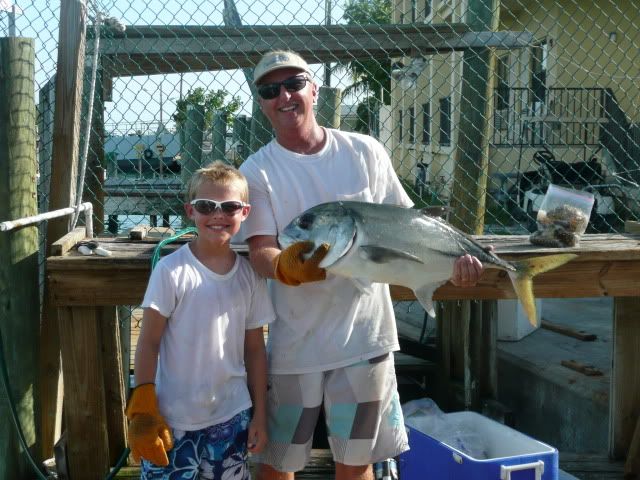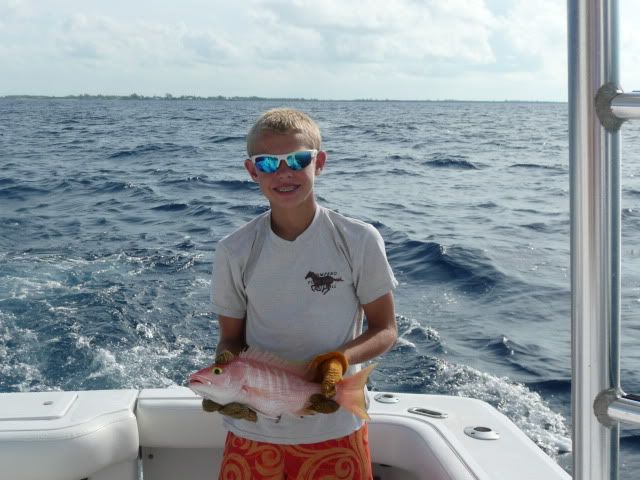 Overall, we had excellent weather, caught all we wanted and the boys both got a real good dose of catching lobster on their own. It was an excellent trip and a great way to finish off the summer.