Home
›
South General Fishing & The Outdoors
Flamingo 25MAY13!
USNavy_Angler
Posts: 473
Officer
So this was our second trip to Flamingo. The first one we had very little luck landing fish. Given that it's a 140 mile round trip, it was tough coming home with only one Redfish landed all day.
We were dockside by 0500 and in the water by 0530. Got to watch a beautiful sunrise as we planed through the channel on our way to our spot.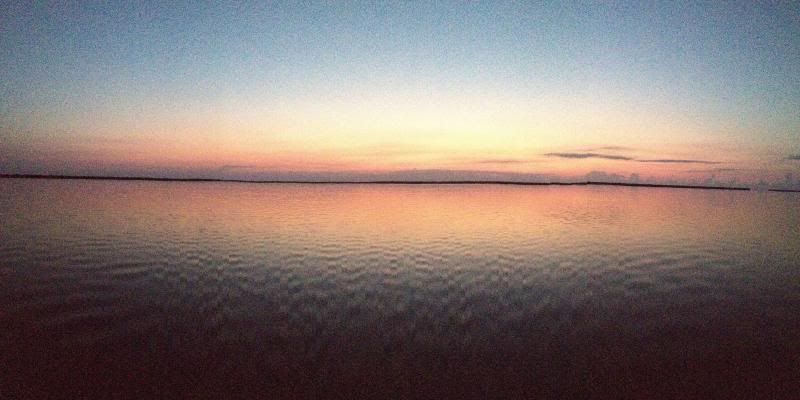 Around 0615 we began casting topwater lures while poling through the flat. Instantly caught and landed a Jack, and then a huge Ladyfish. Things were looking up with tons of topwater activity from baitfish. Not long after those first two, I hooked and fought a large Snook, but he got away.
But then, wham!: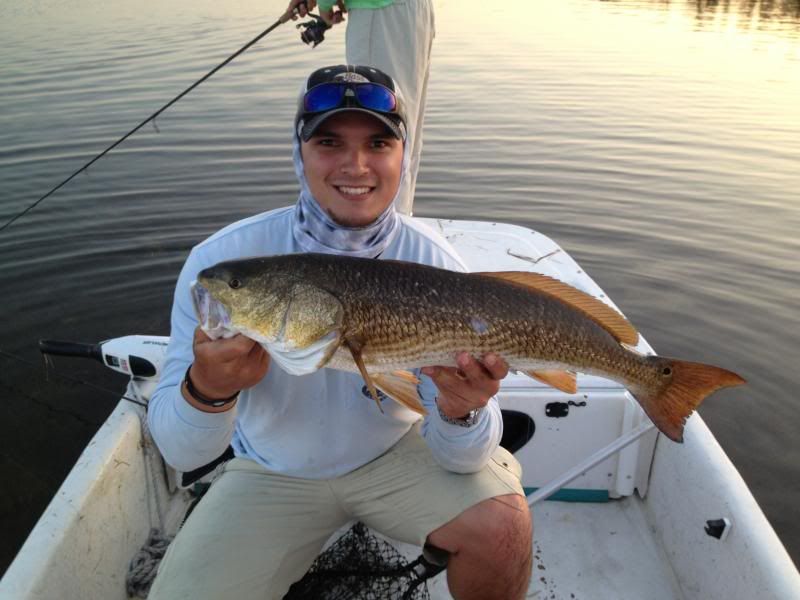 This bad boy jumped out the water and swallowed my MirrOlure Topdog Jr! 29", 9 solid pounds! (This is me, USNavy_Angler)
No longer than 10 minutes later my buddy fights and lands a Snook like the one I lost, or maybe even the one I lost: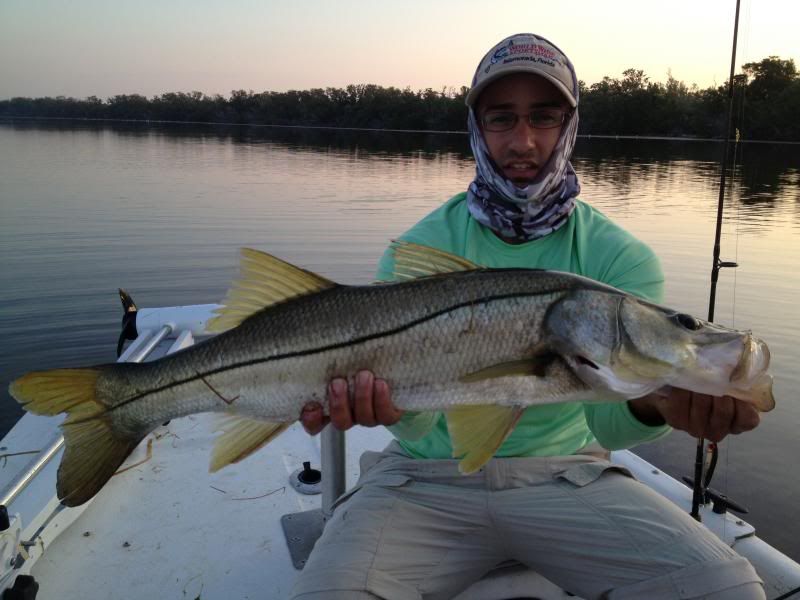 We were so excited with all the action we forgot to measure and weigh this bad boy, but we released him anyway. (This is David)
Then I hooked what I could have sworn was another Red, but to our surprise:
23" Gator trout!
Then, our buddy Anthony on the poling platform fought this bad boy with the pole between his legs! I mean this was right after releasing the big Snook:
Then the action absolutely died. We poled for nearly 3 hours and did nothing but spook fish. That is, until around 1100. The wind picked up severely and it was tough to pole in any direction with the wind beating us up. Anthony got back on the pole after a solid hour of me polling and instatnly spotted a Red. David casted a Heddon Spook Jr on him and WHAM! What a fight:
32" 11.5lbs!
10 minutes later Anthony spots another tailing Red, calls him out, "Sam, 10 o'clock, 50 yards out." I instantly cast my Top Dog Jr, and he torpedoes right towards it, and I mean INHALES the lure!
Luckily he was 24" and 5lbs, so I got my one keeper Red for the day: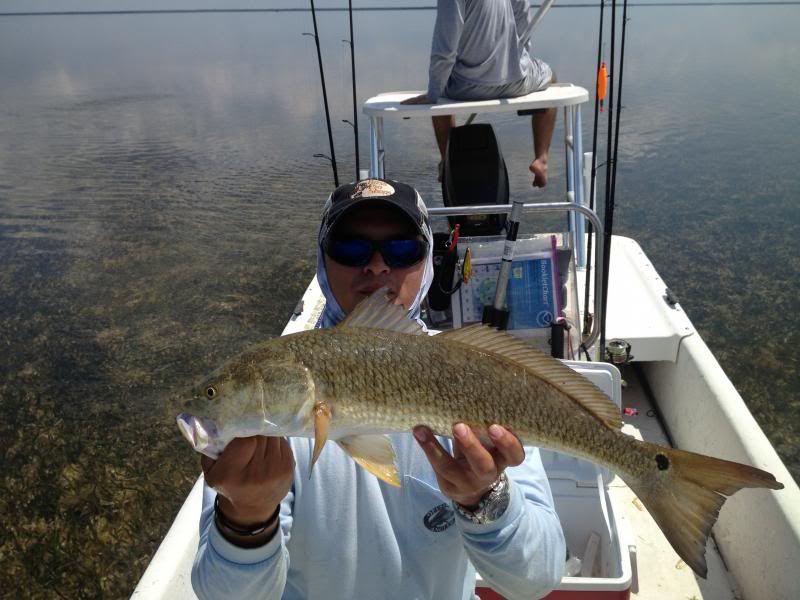 Our first trip I failed to catch a Red. So on our return trip we were determined to get me my FIRST Red. We did that and more! Team Honey Badger is now in LOVE with Flamingo and cannot wait to be back!
Oh, and I never let my keepers go to waste!
This is the 23" Gator trout, triple fried and delicious!
The following day I made blackened Redfish:
All in all, got my first two Reds ever, and my first Gator trout! It was a great day at Flamingo!
Wilderness Systems Pro Staff
TEAM DIRTY BADGER :fishing
Heroes On The Water
South Florida Chapter Secretary
[email protected]
Proud US Navy Vet' 2007-2012
Proud Owner Wilderness Systems Ride 135