Home
›
Southeast General Fishing & The Outdoors
Boynton Afternoon 8-13-2011
cobaltblue
Posts: 11
Greenhorn
Had other obligations early didn't get out of the inlet until after 4pm. Headed east looking for anything. Saw some extremely scattered weed in 250 and put the spread out. Headed SE and got a knockdown a few minutes later but no hookup. Then another knock down and something knocks the bait off the downrigger. OK we are into some action. Big hit on the port outrigger and it's fish on. I hand the rod off to the wife and clear lines and i'm happy to say this was the result.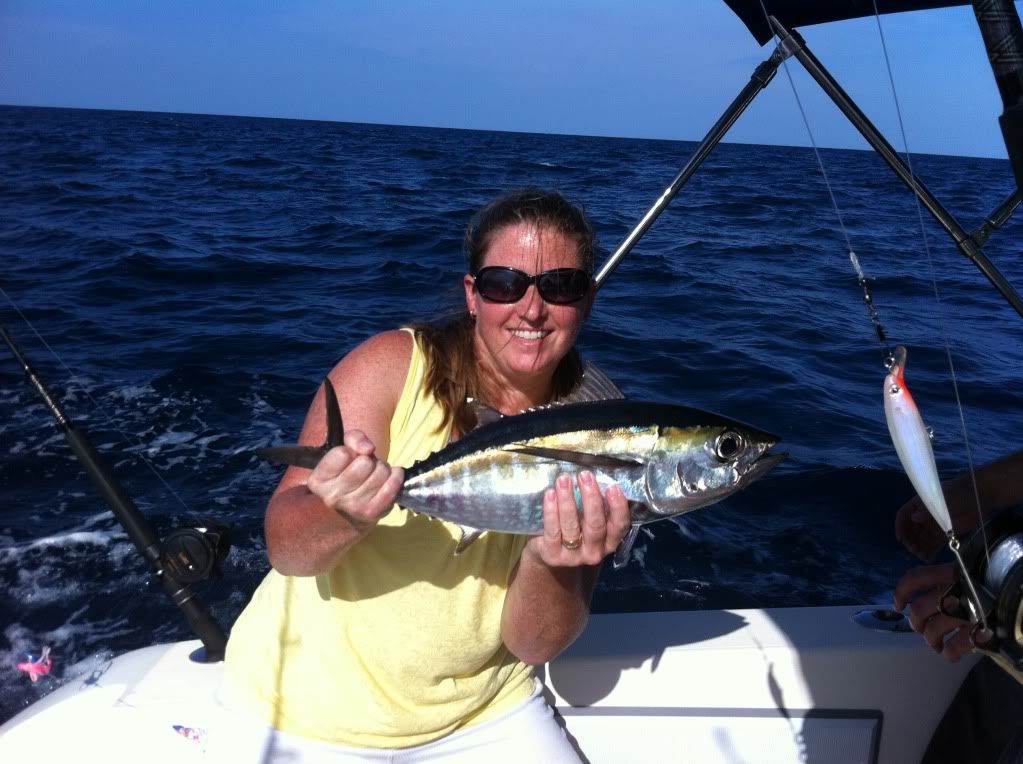 . Nice little football.
Headed back in to pick up more people at the dock thinking that we were into some fish and could find them again.
At least we got 1.
Was in and out of the inlet with our extra friends in less than 15 minutes. Got back to the same general area and NOTHING. Trolled North, South , East, West, Deeper, More shallow, changed baits after awhile etc.. Never even got another knockdown. :huh