Home
›
Big Bend General Fishing & The Outdoors
" Mrs. Ruff One Gets Even-Cobia" 5/19/2013

Ruff One
Homosassa
Posts: 1,968
Captain
After taking Billy out for a Cobia trip he won't forget. I am sitting at the computer having coffee Sunday morning and I look over my shoulder and Mrs. Ruff One is standing there dressed in her fishing outfit. She looks at me and says " seas are down, wind is down, cobia are biting, get off your a--, get your stuff together and lets get out here!" She doesn't have to twist my arm much for me to respond. In thirty minutes we were at the ramp and rolling. No messing around on this trip. Headed off shore about 15 miles and setup on some real nice live bottom. I don't even have the chum bag out and Mrs. Ruff is hooked into a Cobia. I think her plan is to get even with me for leaving her at home Sat.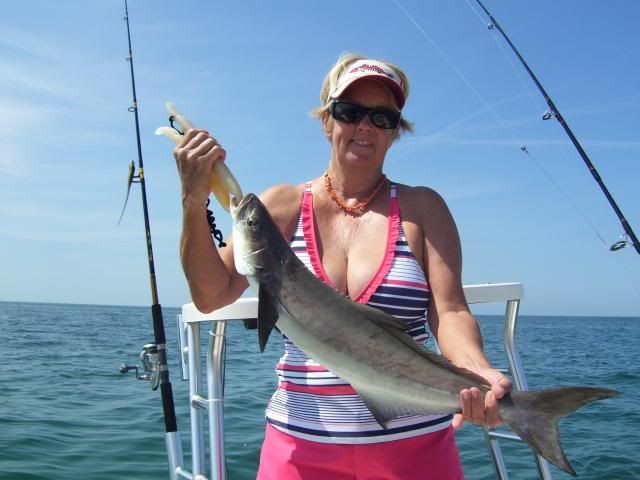 I start getting the chum out again and she's hooked into mackerel. I get to take three off before I give her the evil eye. She takes a break and I get to hook a fish.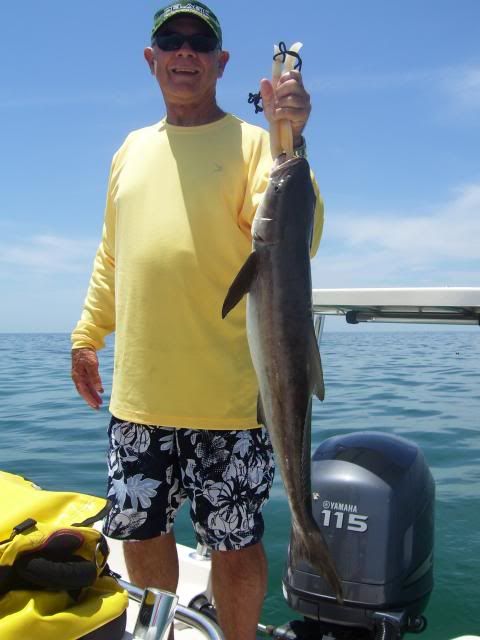 She gives me the evil eye and I am back on the chum churn again. Now she bringing in these guys.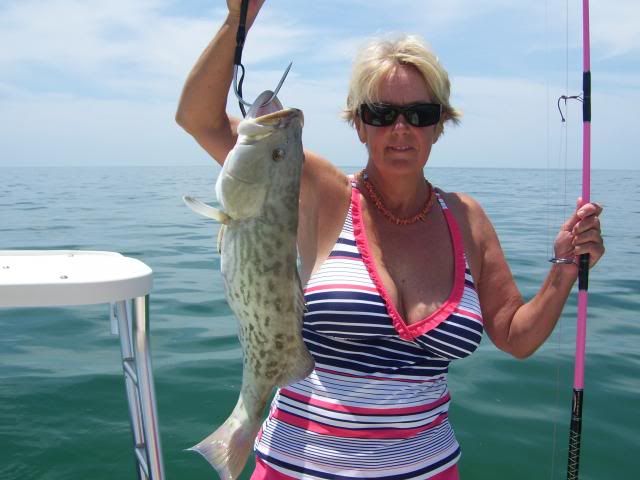 She is definitely getting even. I am starting to wear out. She gives me the look again--churn!!
We are in another good spot, because the cobia are showing up in good numbers. But, we're in this rut, all shorts with all the bigger fish eluding us. Finally Gail gets into one, it's a keeper!!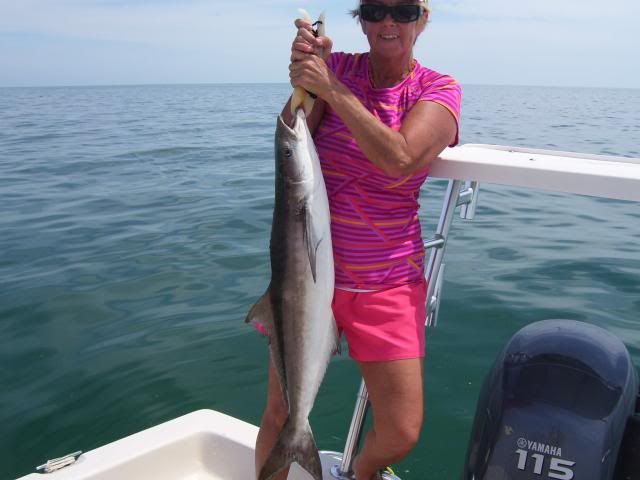 I love these spur of the moment trips, but to be honest, if Mrs. Ruff hadn't got even with me, I probably would had stayed home. Great day again on the Cobia waters.
Enjoy
[SIGPIC][/SIGPIC]