Home
›
Keys General Fishing & The Outdoors
Islamorada Offshore - 5/19 - They're Closer Than You Think
INTREPID377
Posts: 3,737
Captain
I squeezed one more trip in yesterday before bringing the boat back to Lauderdale to prep for Bimini. Based on our recent trips I decided to focus on 650' of water and see what we could find. We were rewarded almost immediately with a nice cow.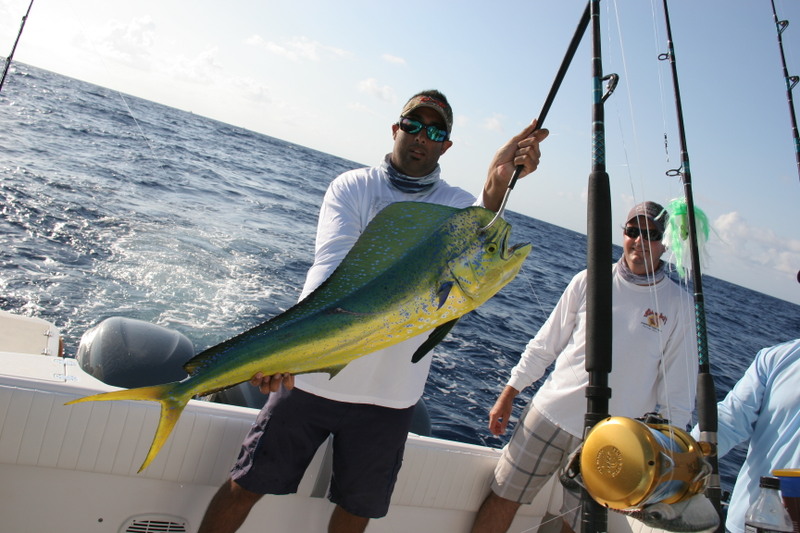 We also found a LOT of weed in the area but unfortunately it was scattered and made trolling nearly impossible. We kept working deeper to see if we could get clear and still find some fish. Neither happened. After getting to 20 miles, I elected to work back in and move further east ("up the road"). When we got into around 500' we started seeing birds and started picking off fish.
We nailed this little bull and had the cow hit right after boating this fish.
These fish were very finicky and we had to follow them for extended periods to get a strike. They were gorging themselves on flying fish and had tuna sized flocks of birds over them. We could shadow the fish at trolling speed and watch them lazily cruise by the boat. They'd turn on pitched baits but not hit and then casually swim from bait to bait in the spread. It was frustrating but at the same time very cool to watch the fish for an extended period of time. Finally after following one fish for nearly an hour (and having a "run & gun" boat give up :grin) we got the largest dolphin of the day to eat a pitched ballyhoo.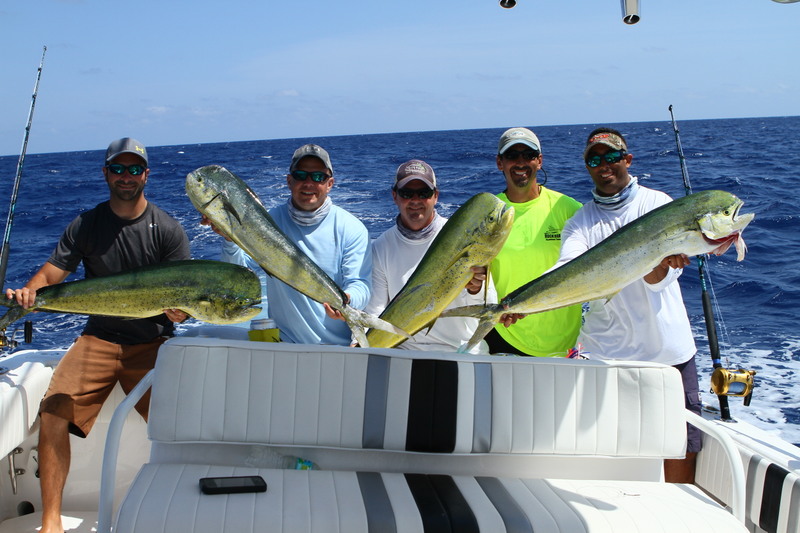 Most of the action was only 12 to 14 miles out. We finished the day chasing fish in only 450' of water. All the nice fish are still working into the current and heading to the west. If you find the birds, keep moving west with them. It will give you multiple shots at the fish in that school and should pay off nicely.

CLICK HERE FOR FISH PIX